Empire Model Number B33

This is a very special engine for a couple of reasons. It is a rare Empire B33 Electro-Mechanical engine and it is
the second engine which has been donated to my YouTube Channel. This was also donated by the awesome
Charlie Miller, thank you so much Charlie. This thing pretty much ran straight out of the box. There are a few
parts missing the cap to the boiler, a short smokestack, a governor and a guard over the motion. However
with Charlie's help, he has 2 complete B33s, i should be able to manufacture the missing parts.

You can find pictures of a complete B-33 here.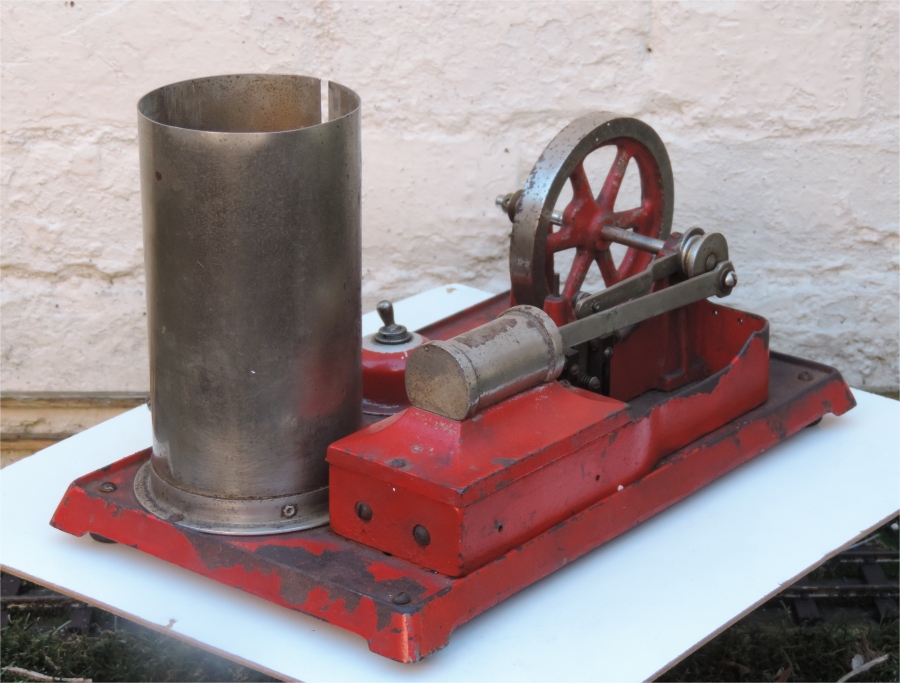 ---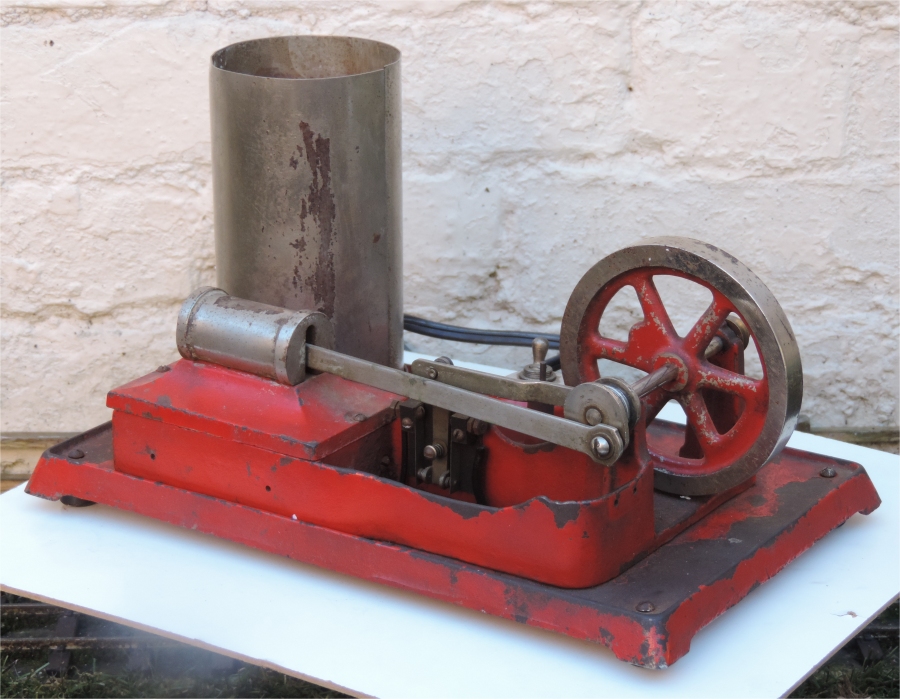 ---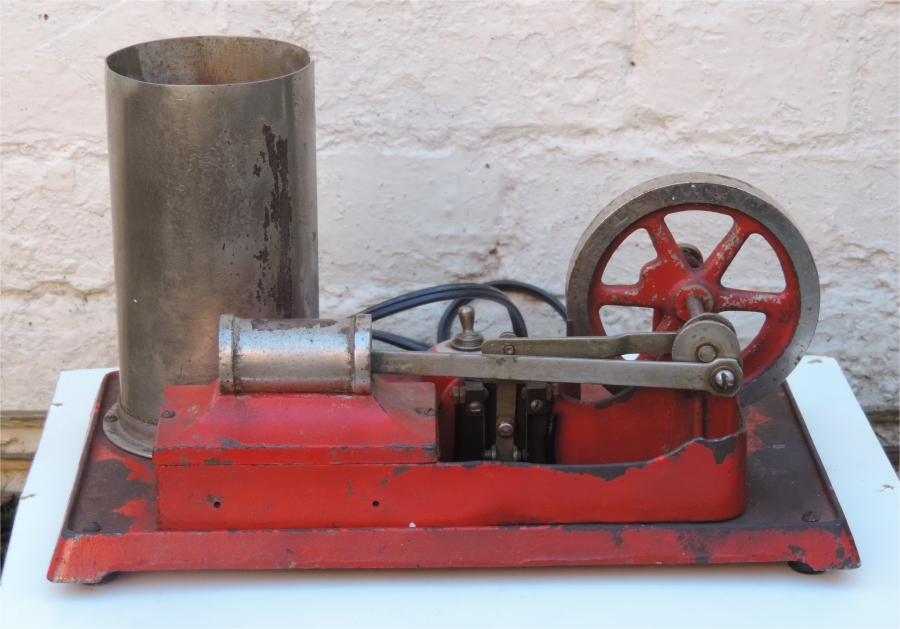 ---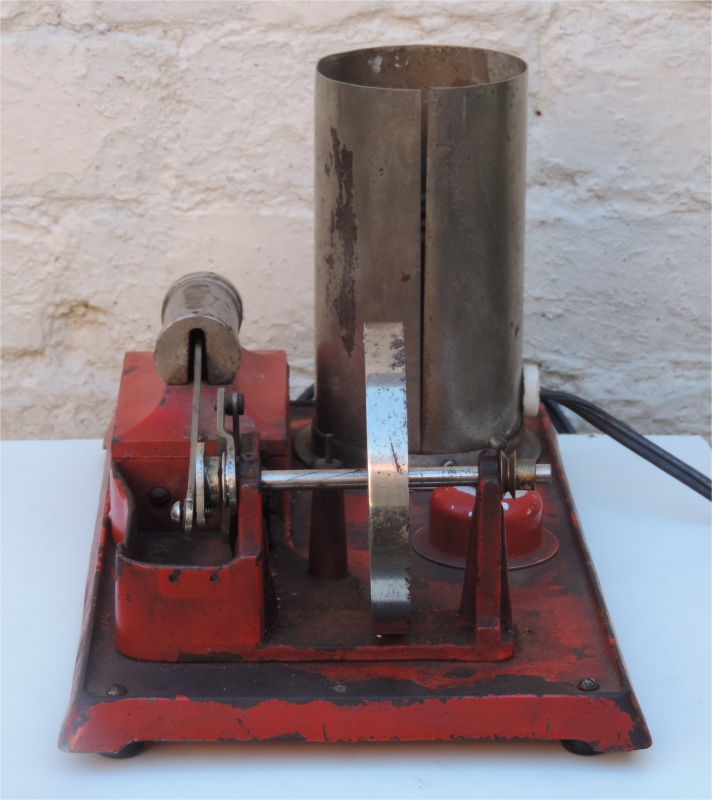 ---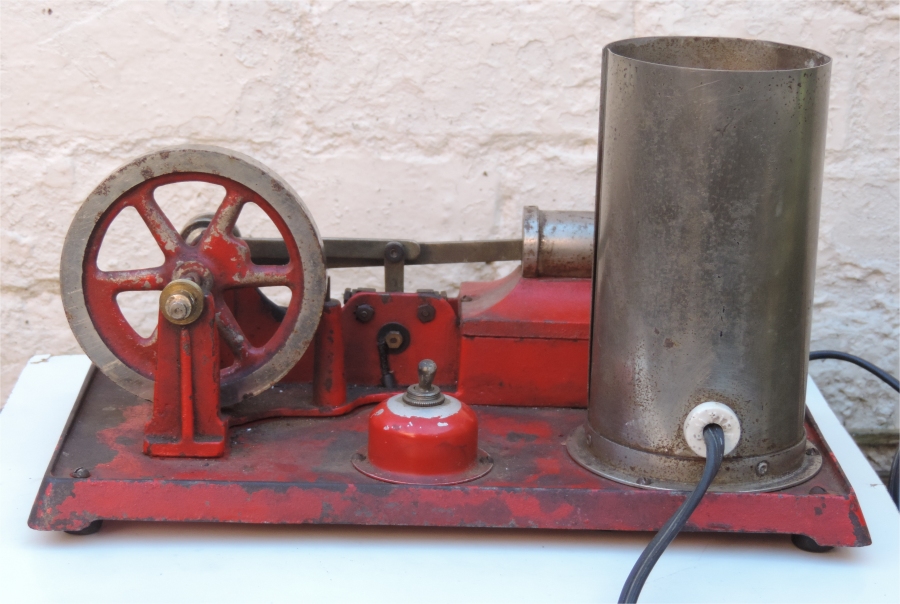 ---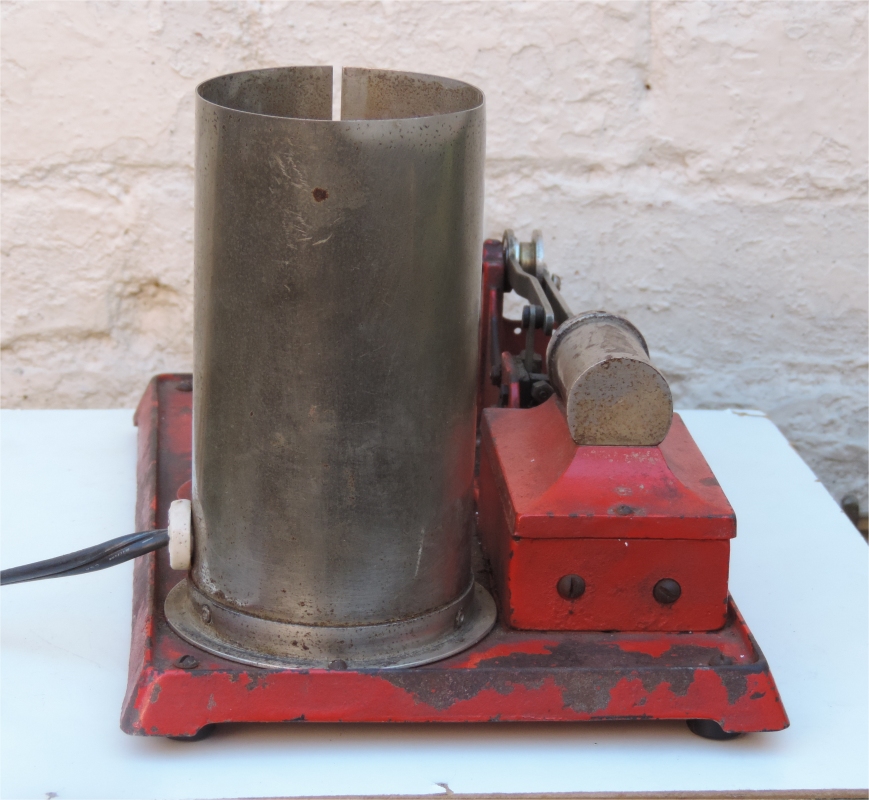 ---

I don't normally include overhead shots but this allows you to see the transformer hidden away inside the dummy boiler.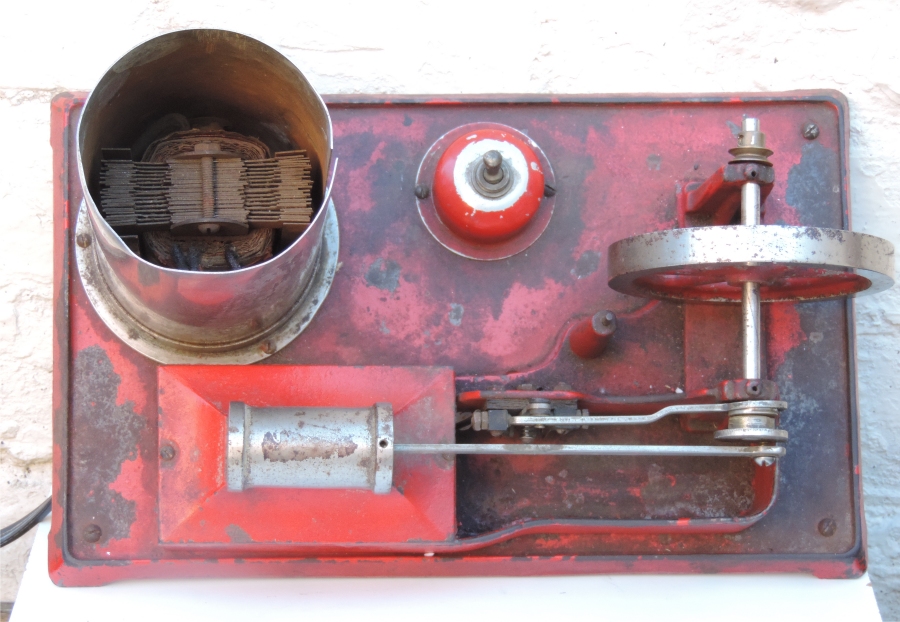 ---

Here is the engine stripped down ready to have all the old paint removed. All the wiring to the coils has been replaced.
The other photo shows my attempt at casting the dummy governor.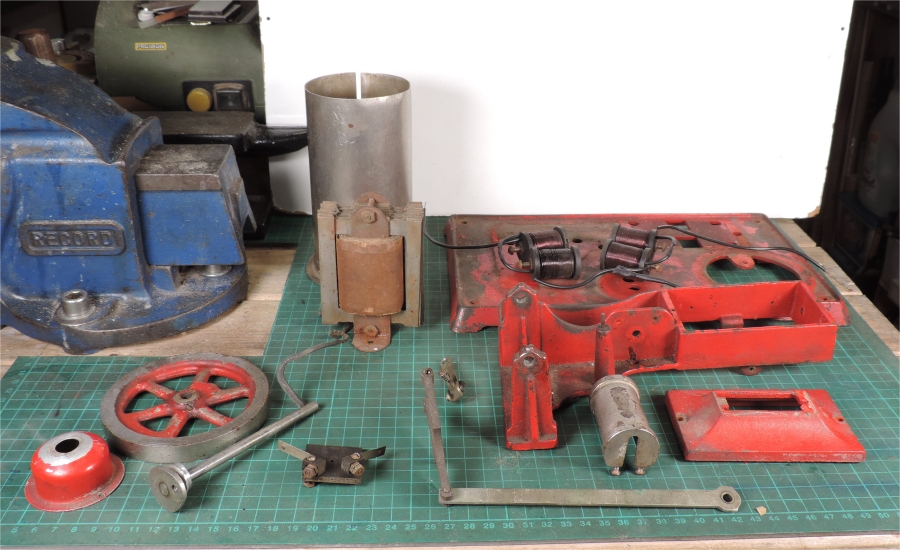 ---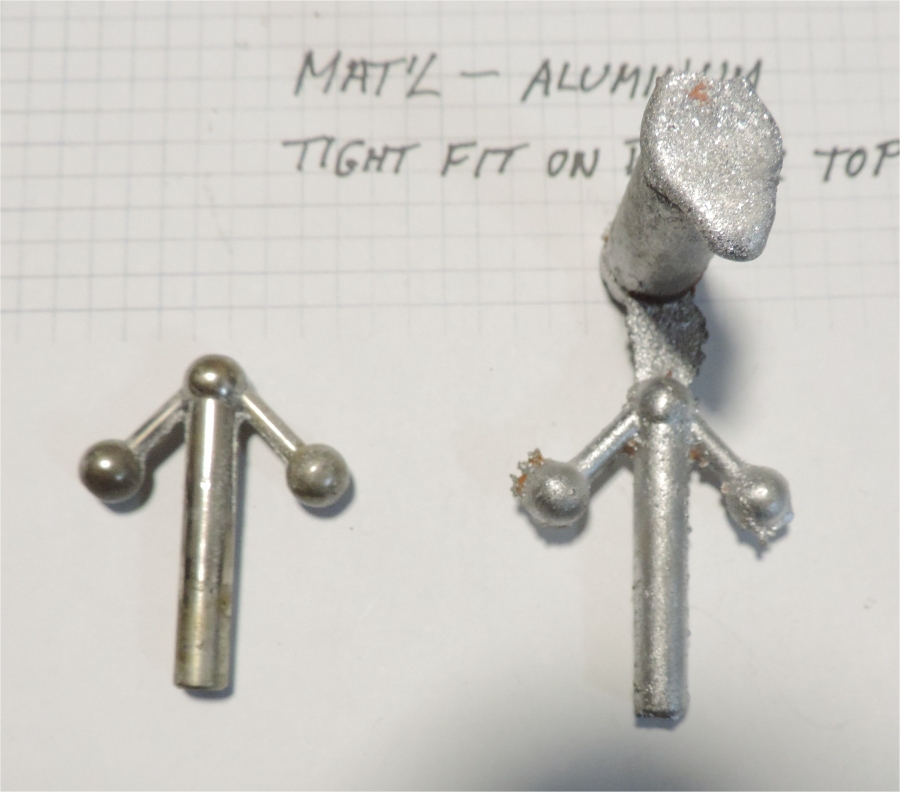 ---

Finally done! A big thank you to Charlie Miller for the donation and also to myfordboy for the cast boiler cap and nameplate decal.
Other parts that had to be manufactured include the crank/conrod guard plate, the dummy flyball governor, the smokestack and
the pulley.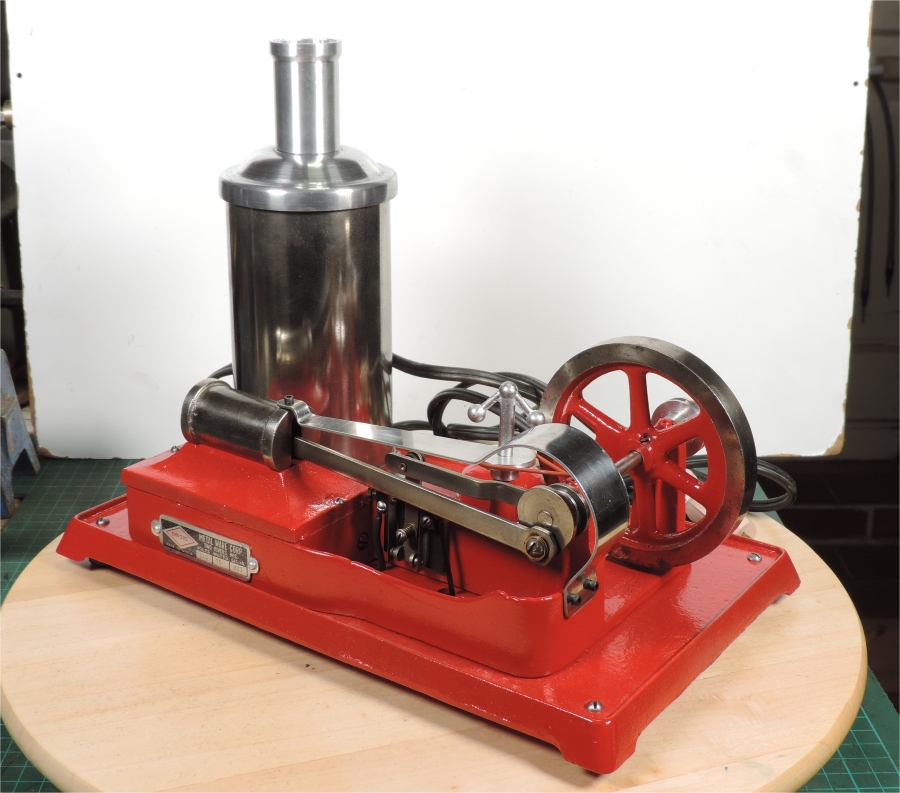 ---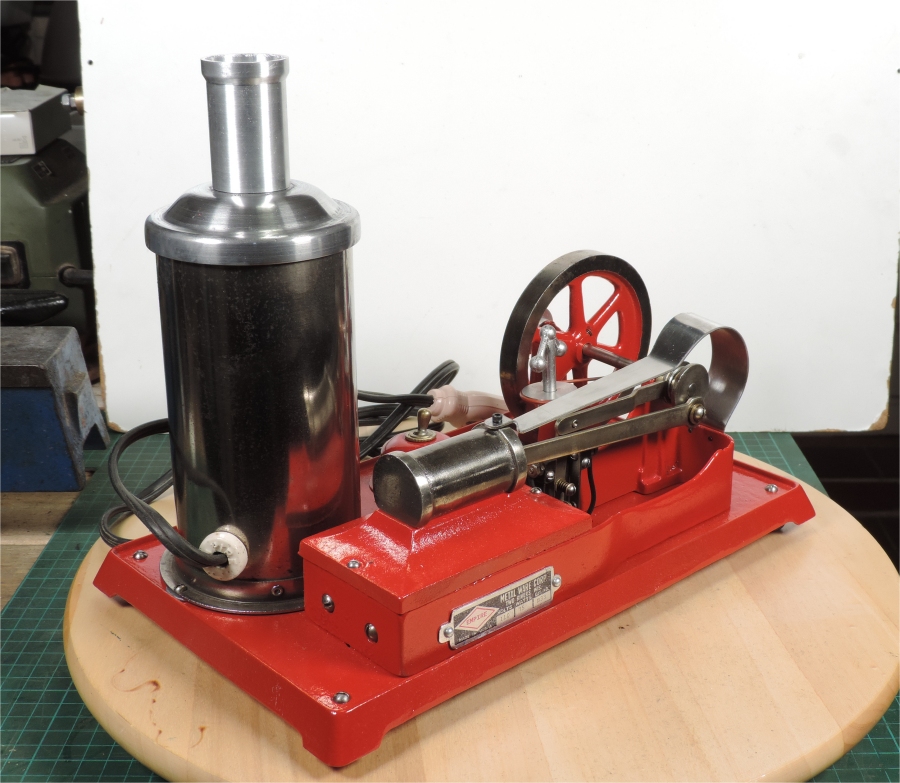 ---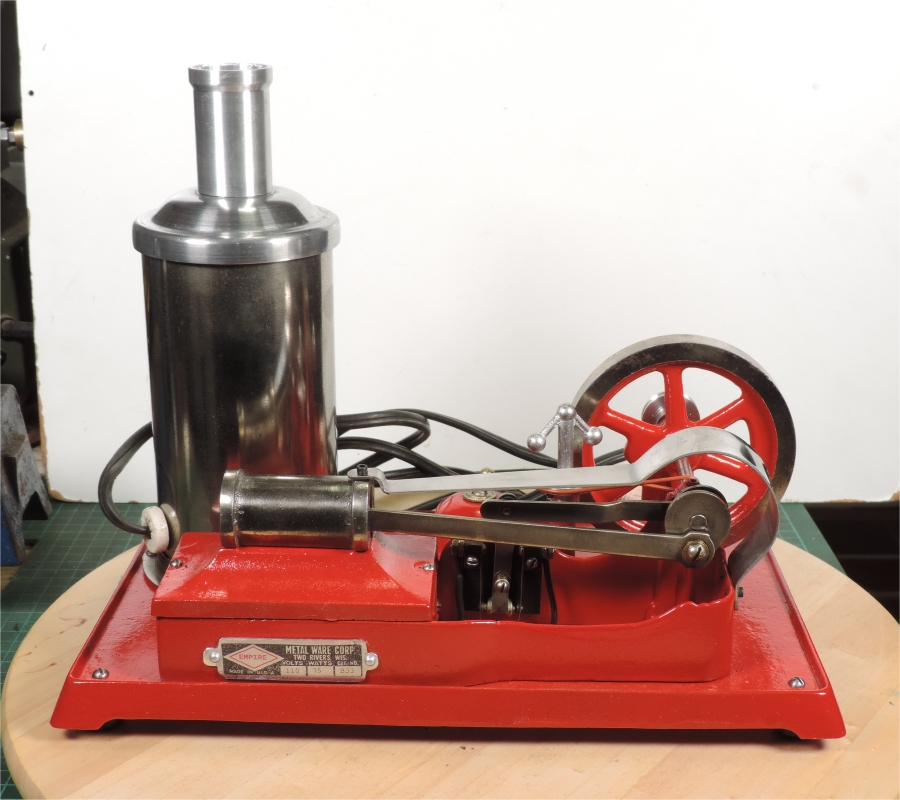 ---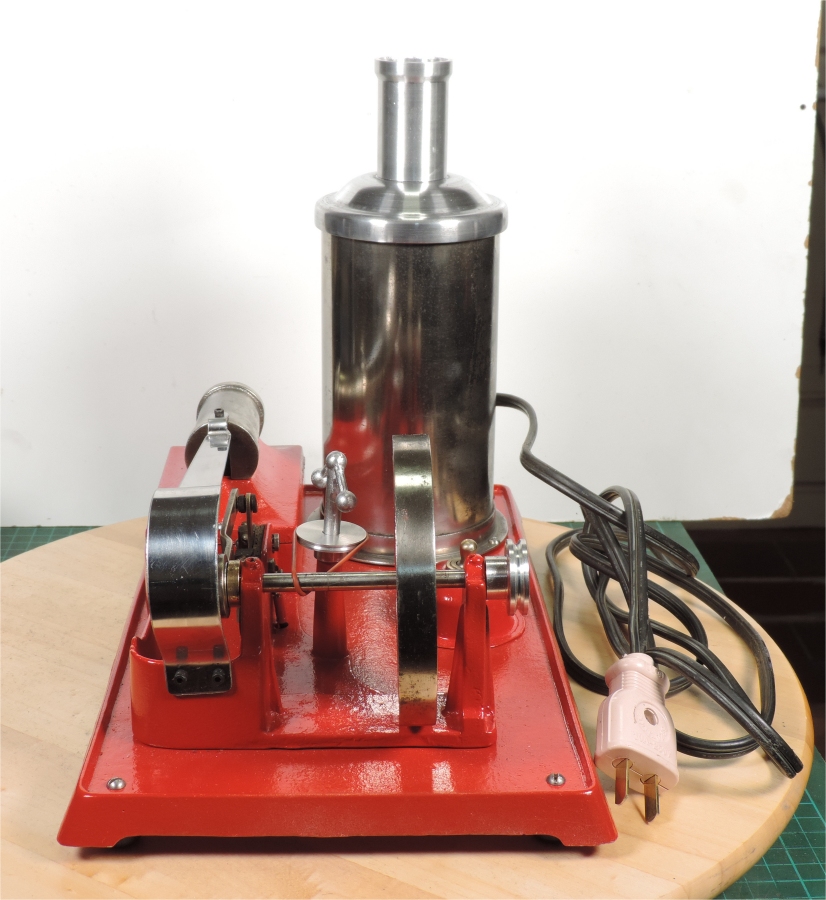 ---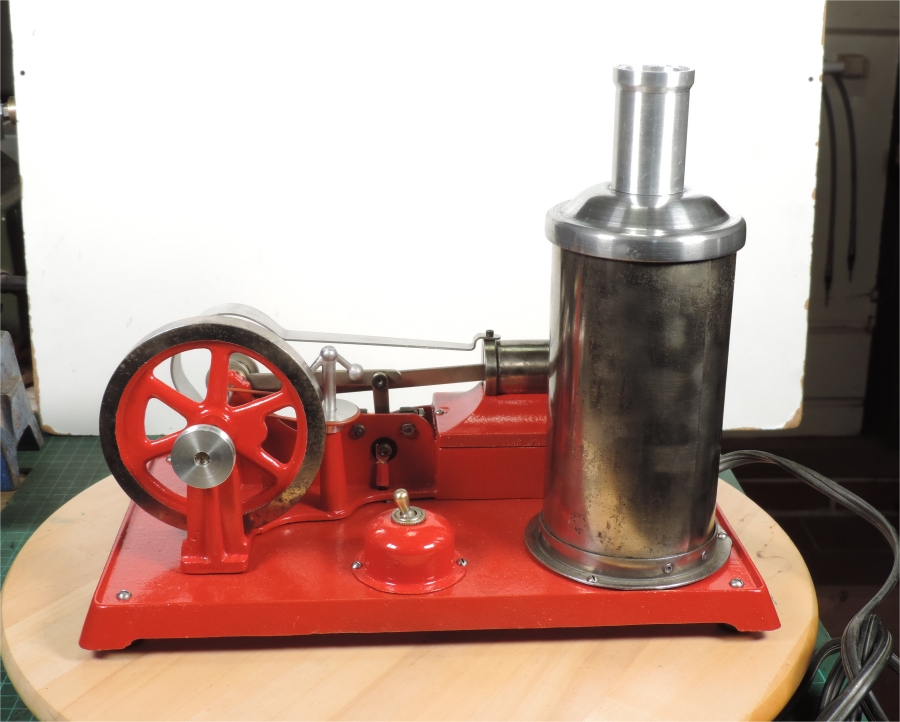 ---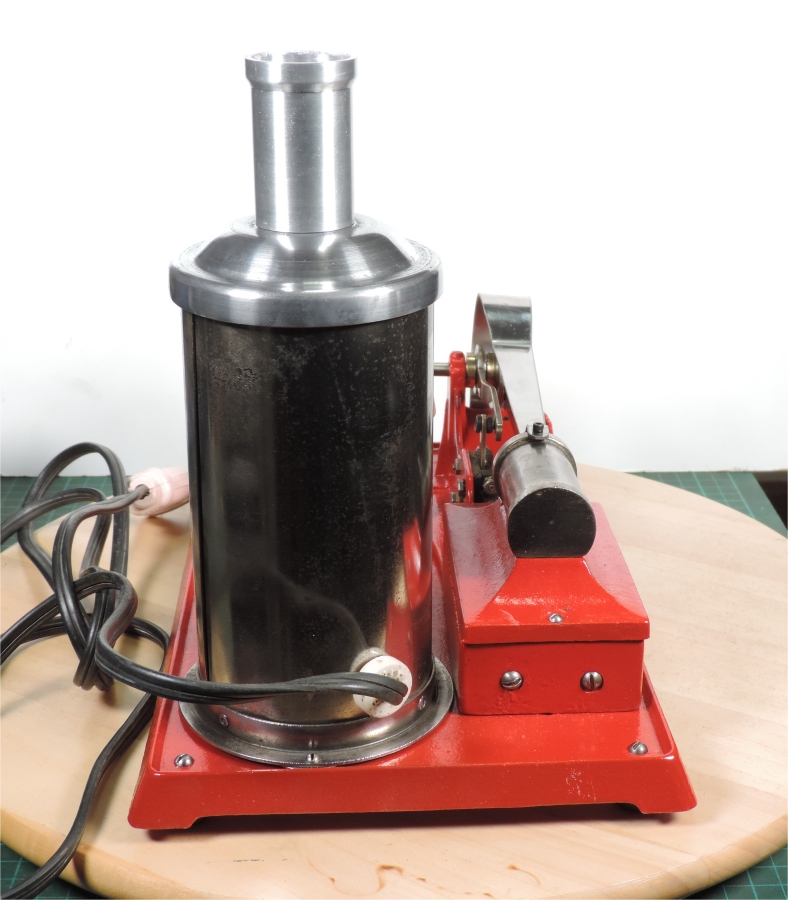 Back to American Engines Main Page
Back to Steam Main Page
---
---