Careast Overtype

This was a recent ebay purchase and i was really pleased to get it as i don't have any engines by this manufacturer.
Made in the UK in the mid 1940s by Careast and that's about all i know. This one is in need of a lot of work.
The piston needs to be reattached to it's mounting, the crank is seized and there are holes in the boiler, it also
needs a safety valve, burner, flywheels & a chimney.

It is now ready for a steam test, so, does it run? Well yes it does, video here. However there is only enough
oxygen getting into the firebox to allow 2 of the 3 wicks on the burner to light. The engine will just about run
with 2 wicks but really needs 3.

A video here of the finished engine with a modification to the firebox to allow the burner to function correctly.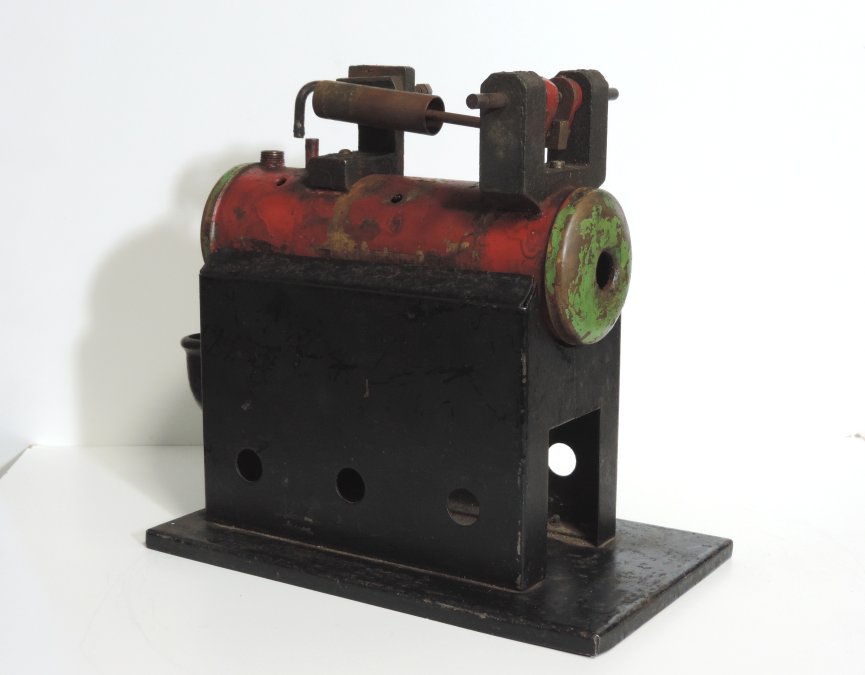 ---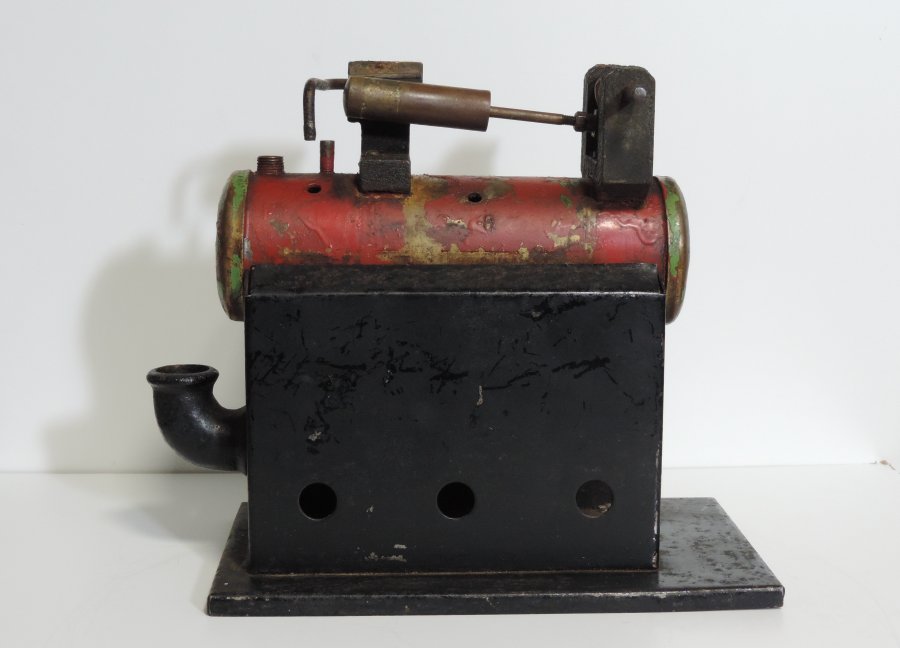 ---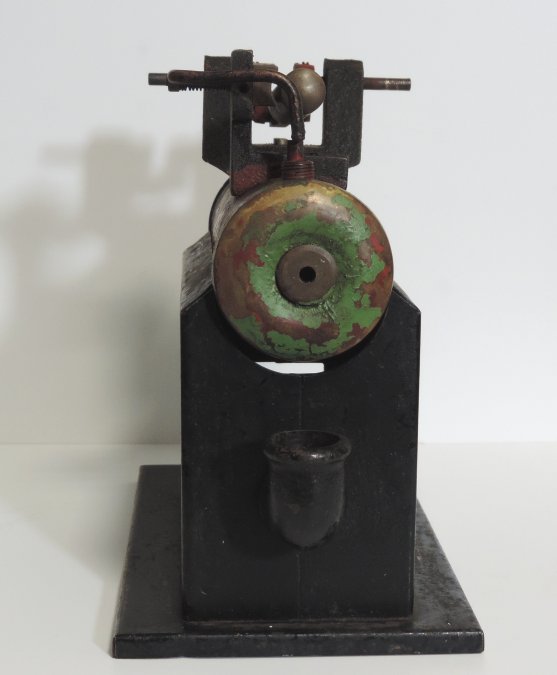 ---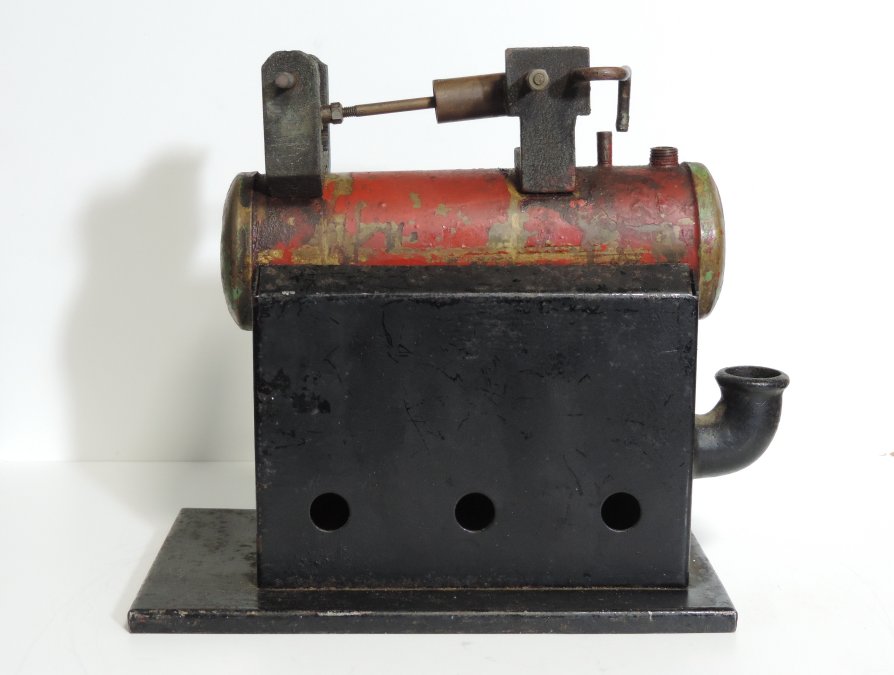 ---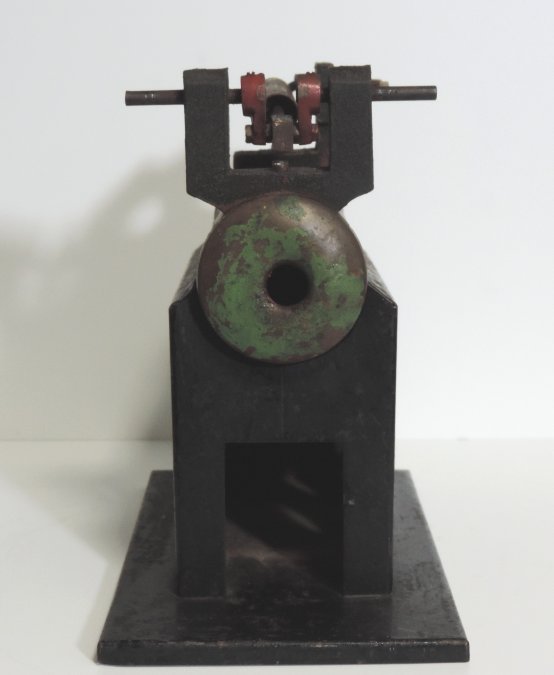 ---

The engine has now been stripped down and the seized crankshaft freed. Lots of elbow grease later and the boiler is properly revealed.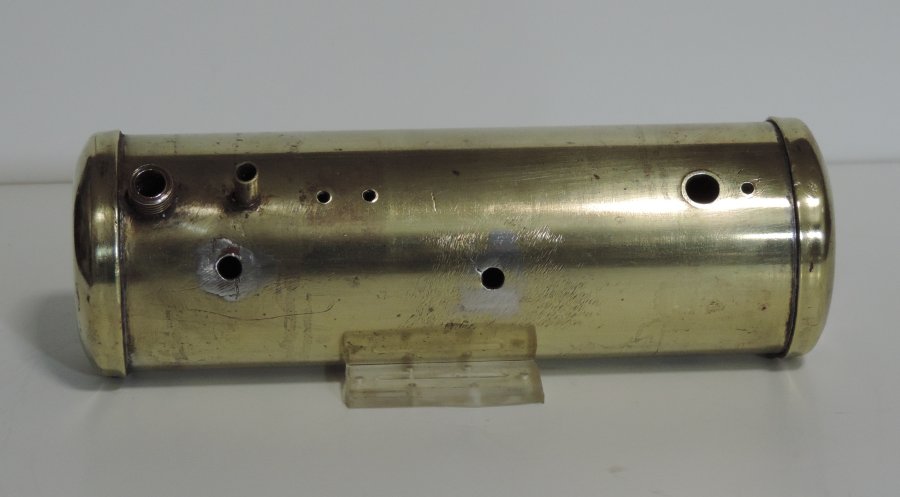 ---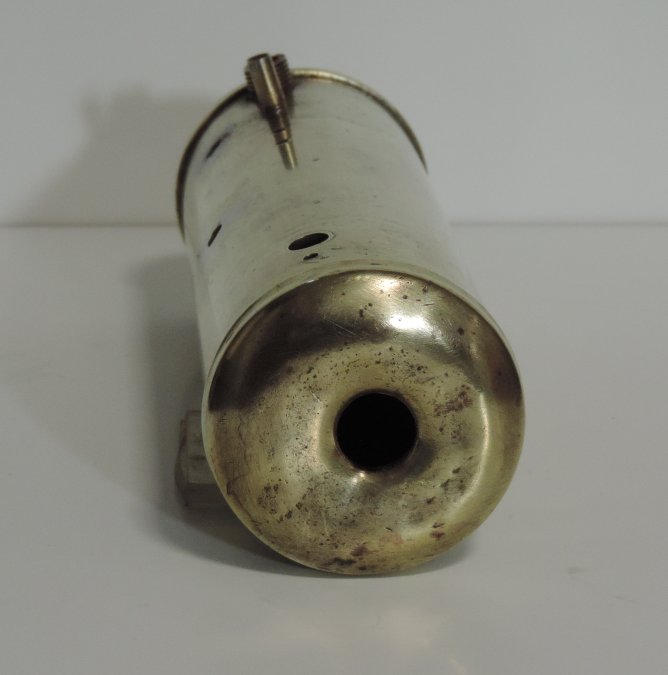 ---

Unfortunately 4 of those holes in the boiler shouldn't be there.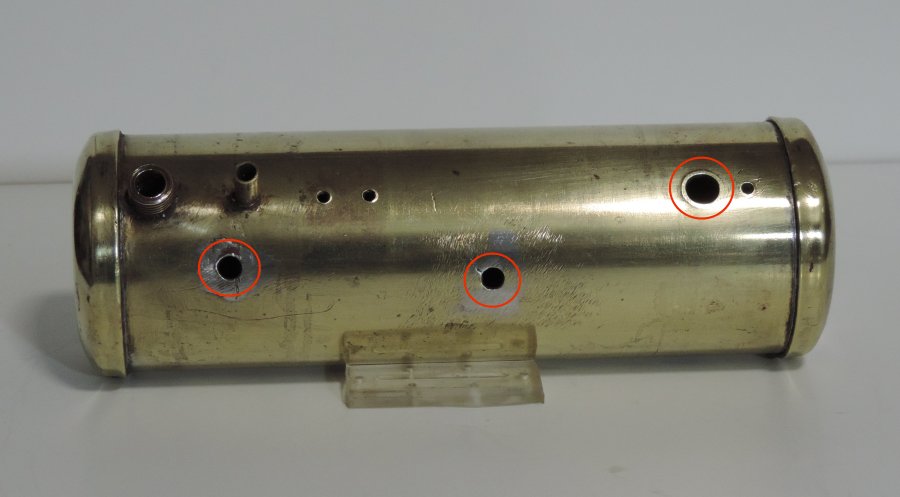 ---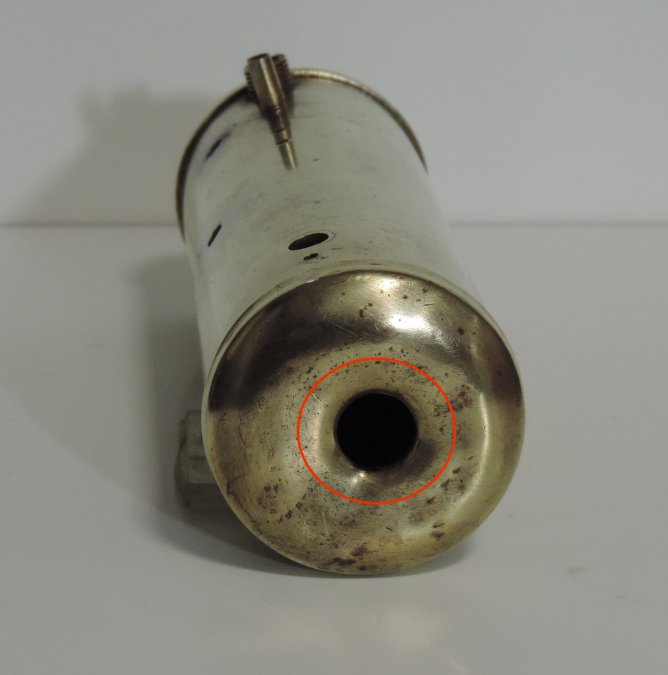 ---

The hole in the end of the boiler and the 2 small ones just down from the top are fairly easy to fix.
An hour or so work with the lathe and some plugs are manufactured.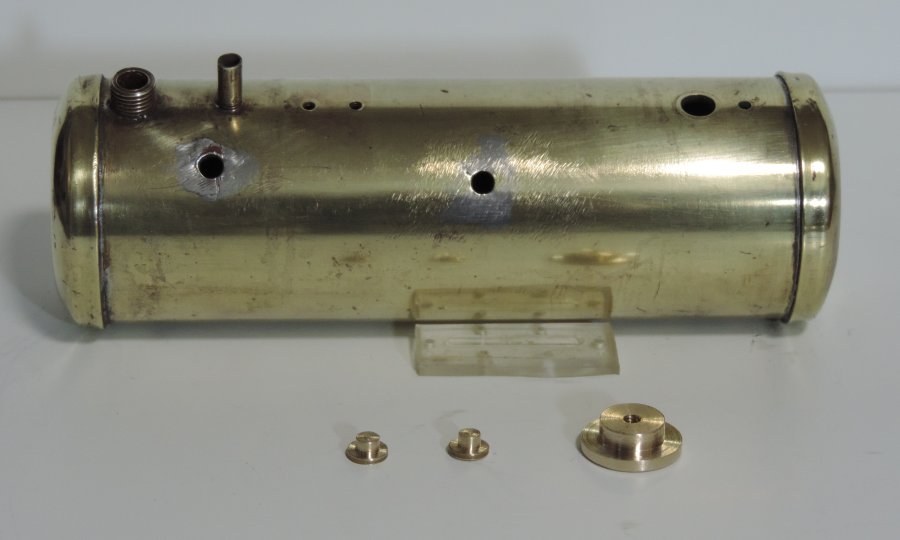 ---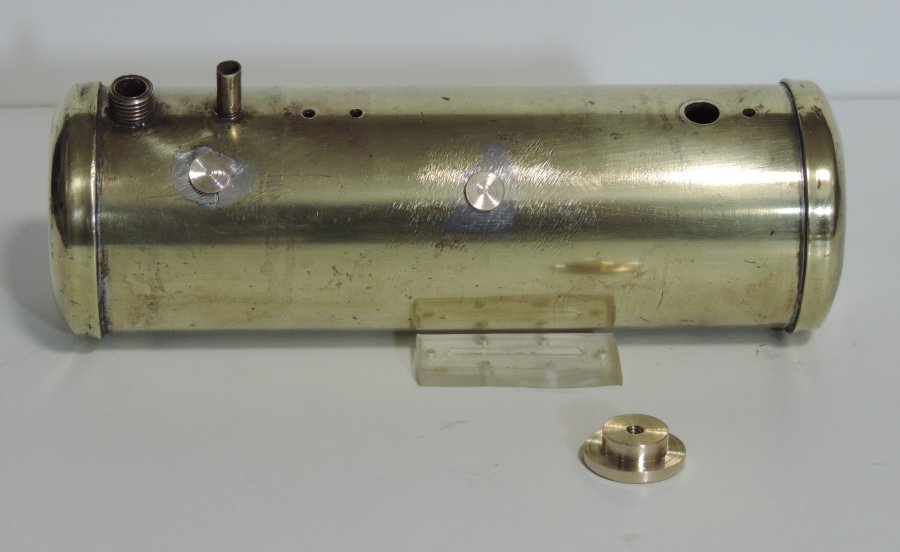 ---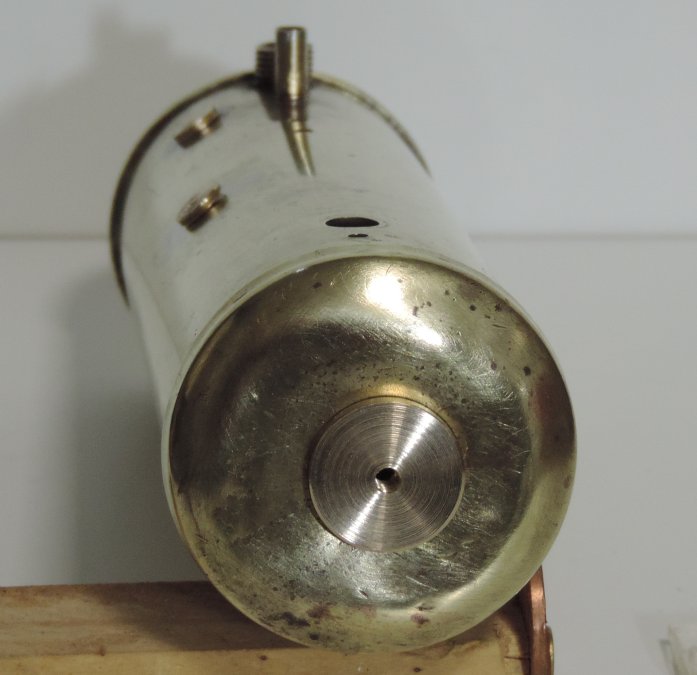 ---

This one is a little bit more of a problem as it is directly under the crank shaft mount.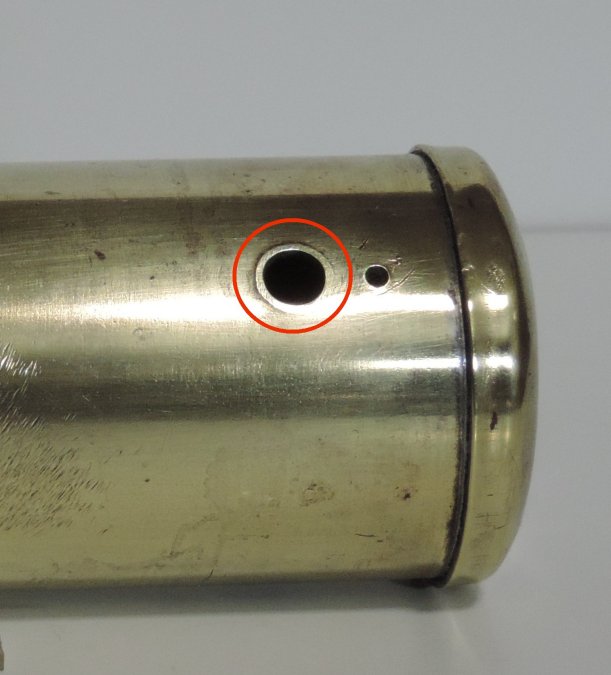 ---

Here is my rather inelegant patch, hopefully it will do the job.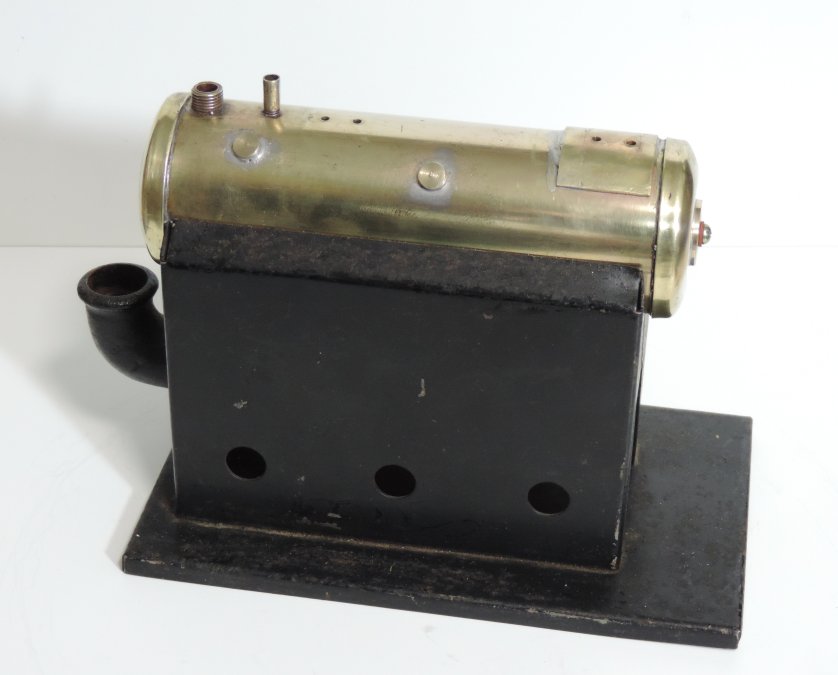 ---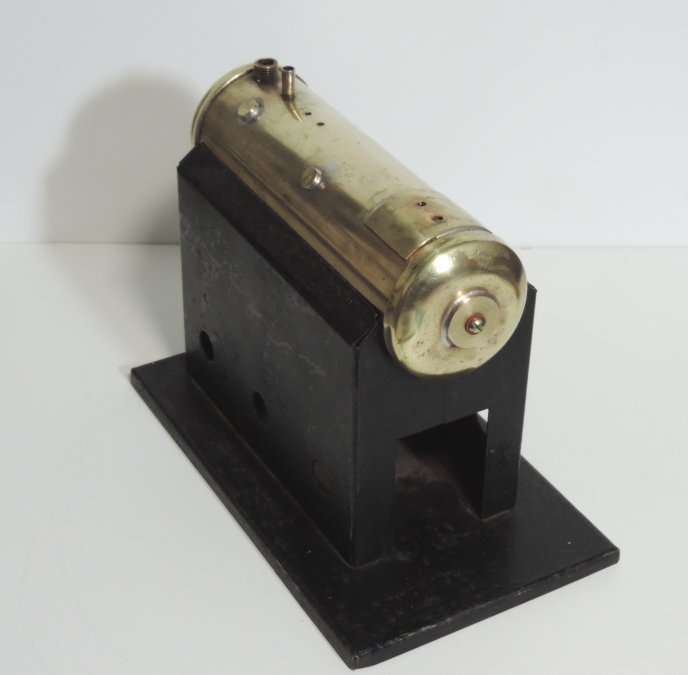 ---

The piston has now been reattached to it's mounting block so here are a few shots of the engine reassembled.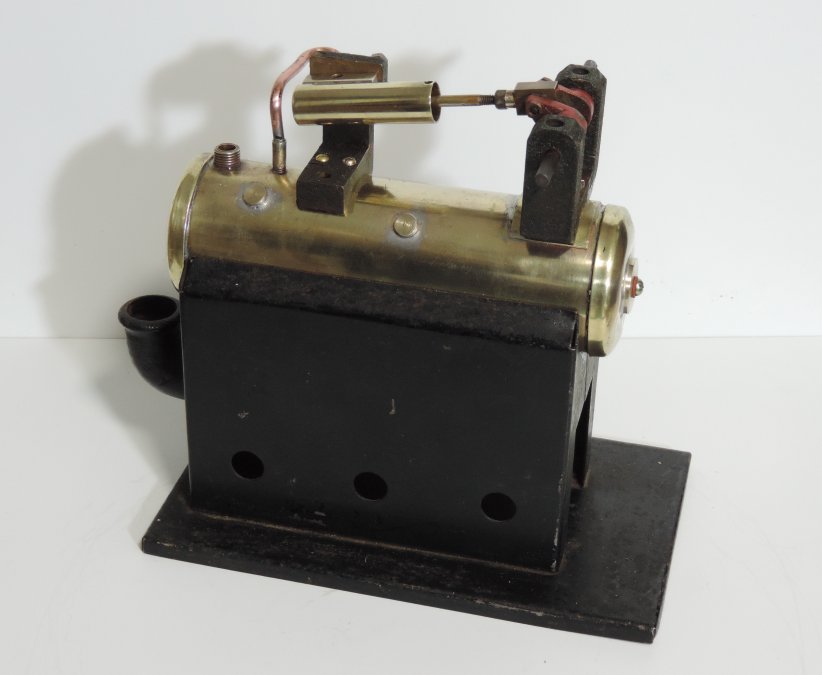 ---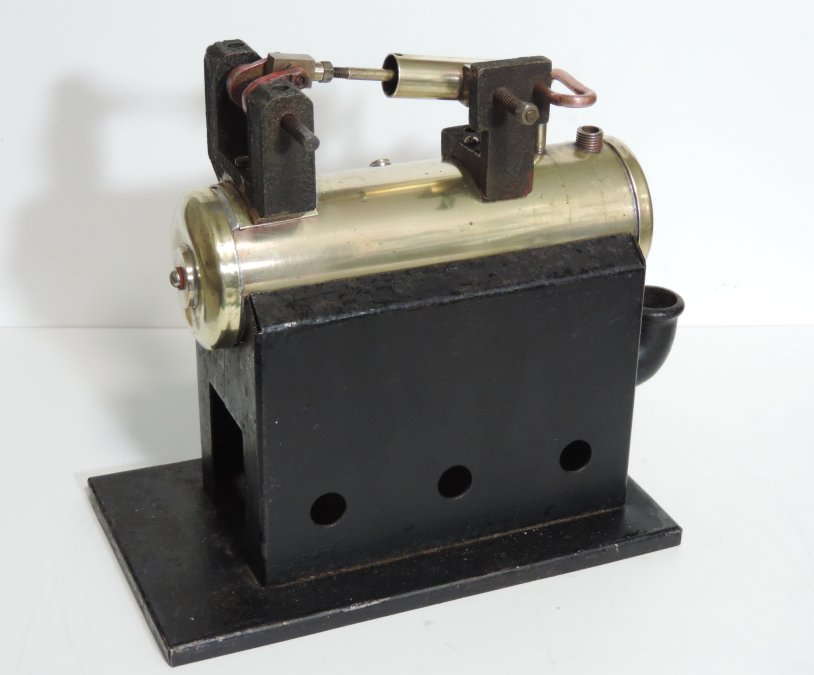 ---
---

A little bit more progress. It now has a safety valve, chimney and burner. Also the flywheels are coming along.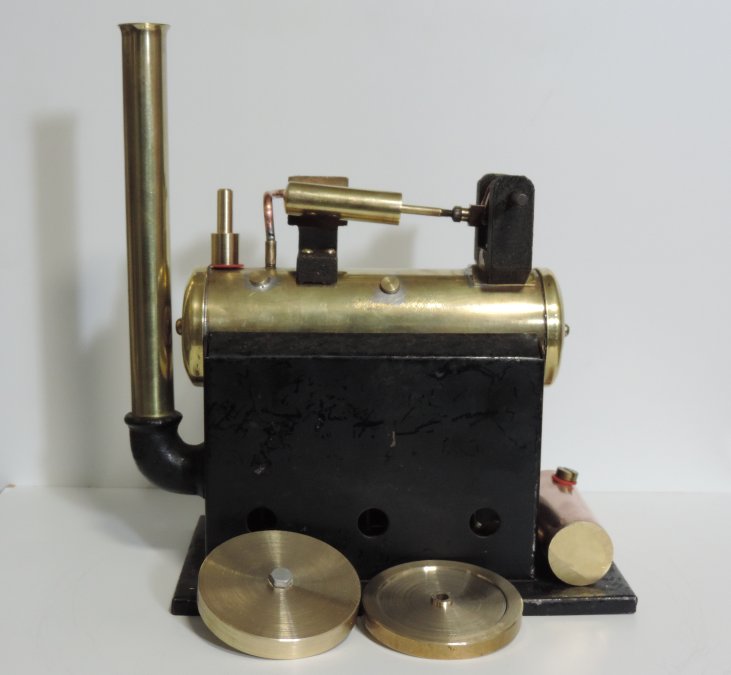 ---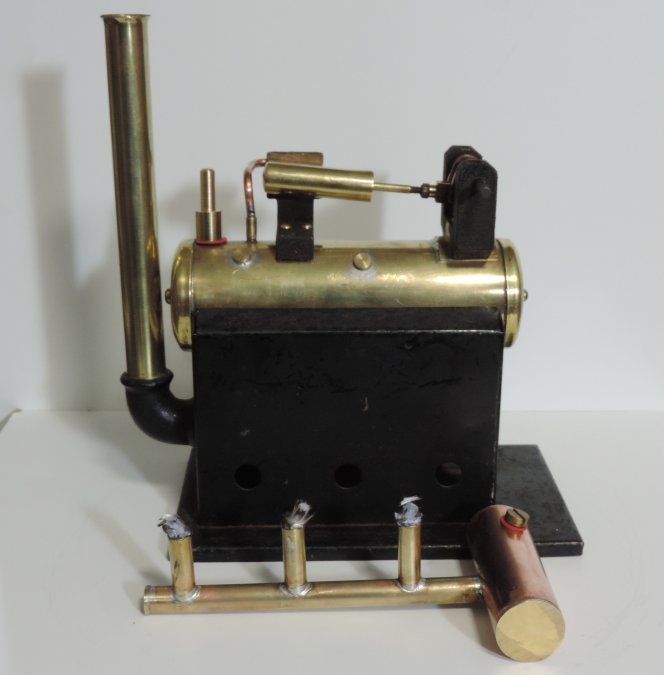 ---

The flywheels are more or less finished now, the centres need to be painted red & the burner needs a coat of black.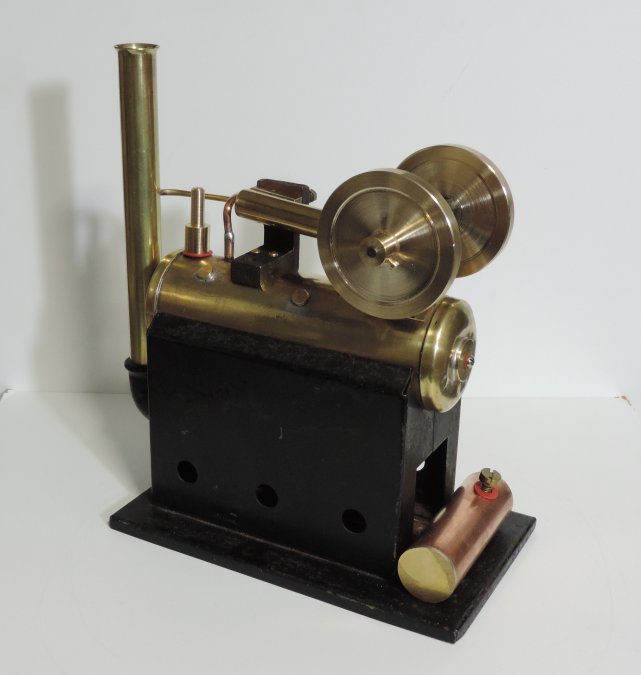 ---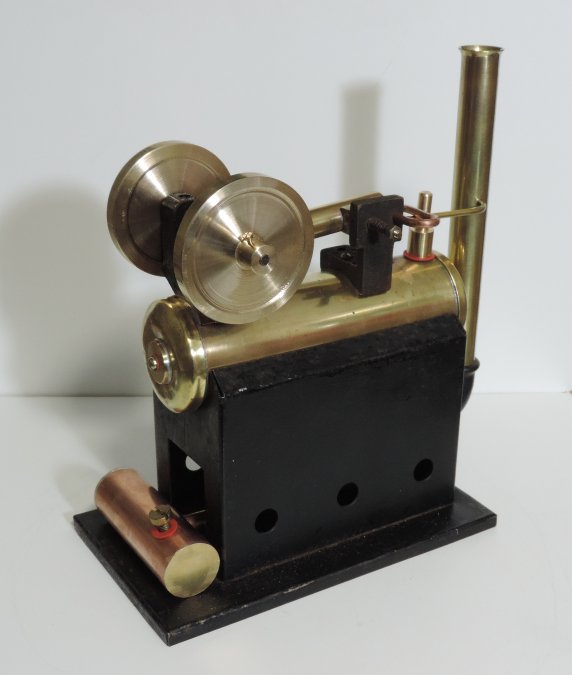 ---

The finished engine.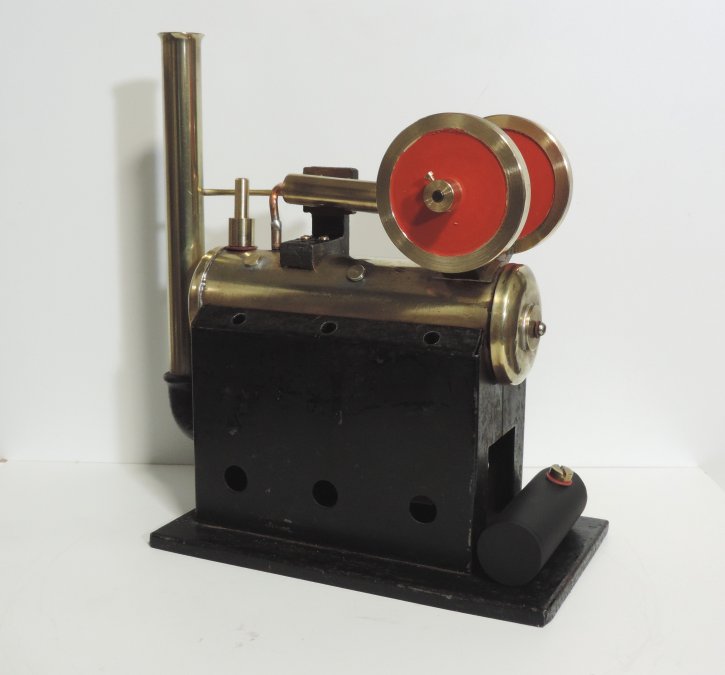 ---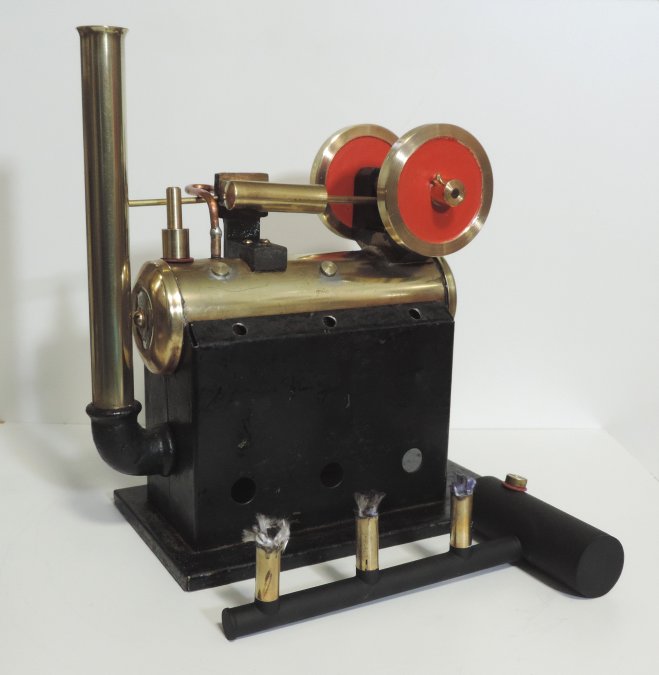 ---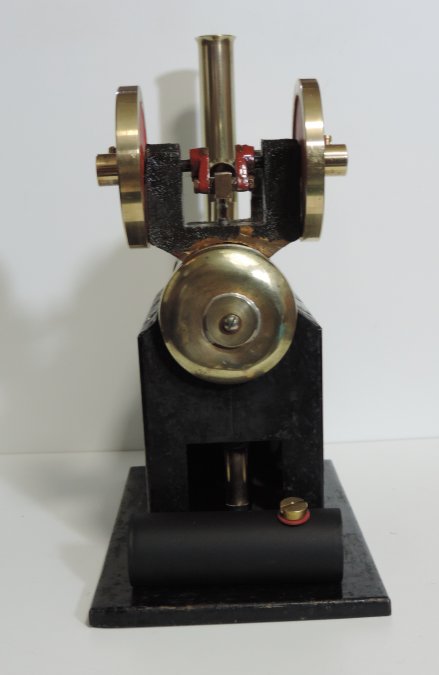 ---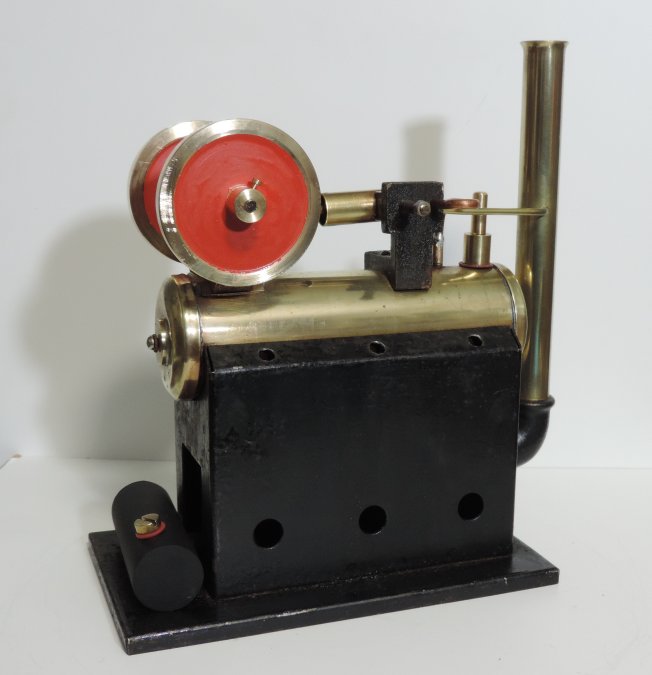 Back to Steam Main Page
---
---