Wilson Bros. Vertical Model Steam Engine

According to my friend & model steam engine expert, Mike Stacey this is the larger of
two vertical boiler steam engines produced by Wilson Bros. around 1948. It is in
extremely good condition so i think it likely that it has had some renovation done.
Video here.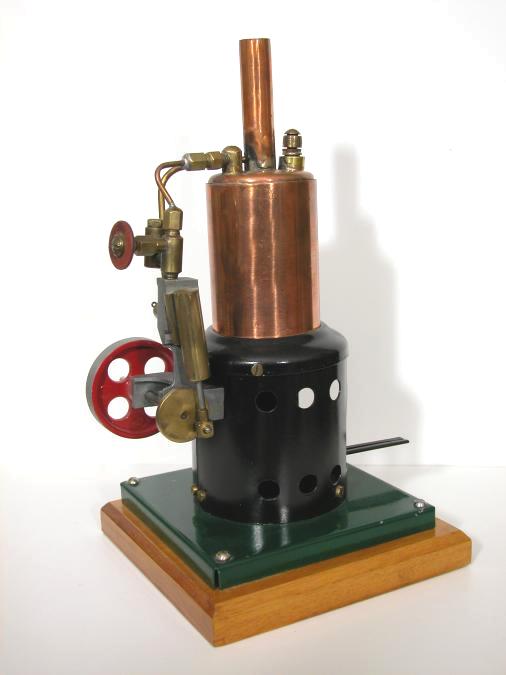 ---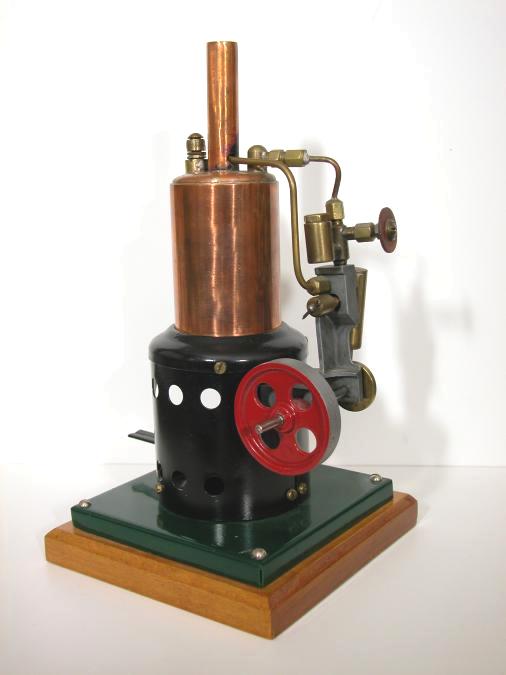 ---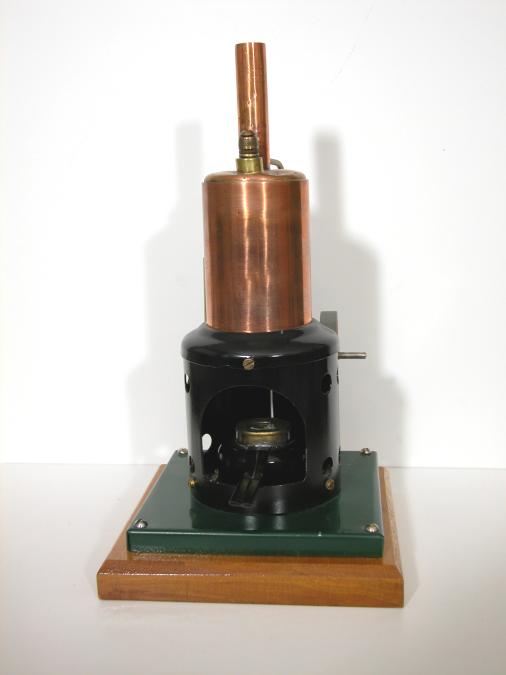 ---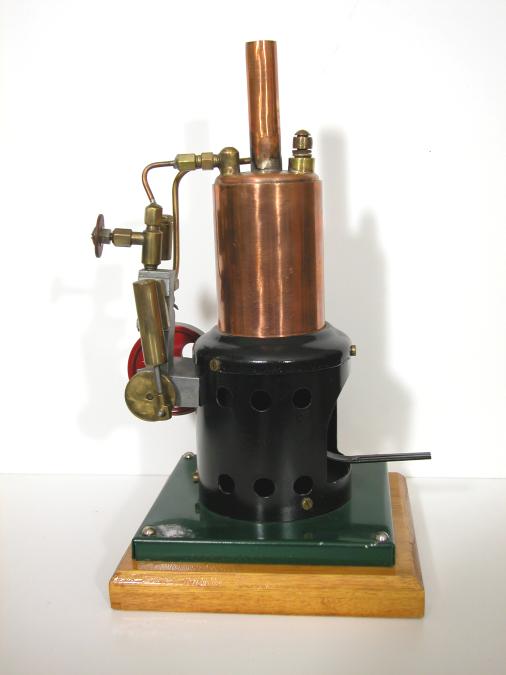 ---

After running the engine it became apparent that there was still work to be done.
The steam pipe had been soldered into the union nuts, so a new pipe was made
utilising the original union nuts but with new ferrules. The engine block was
dismantled and the outlet from the displacement oiler was found to be blocked.
Finally the burner was modified to resemble the original one.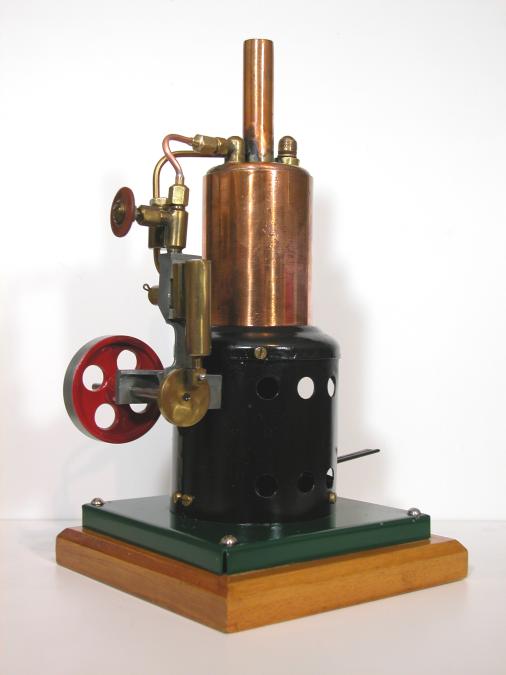 ---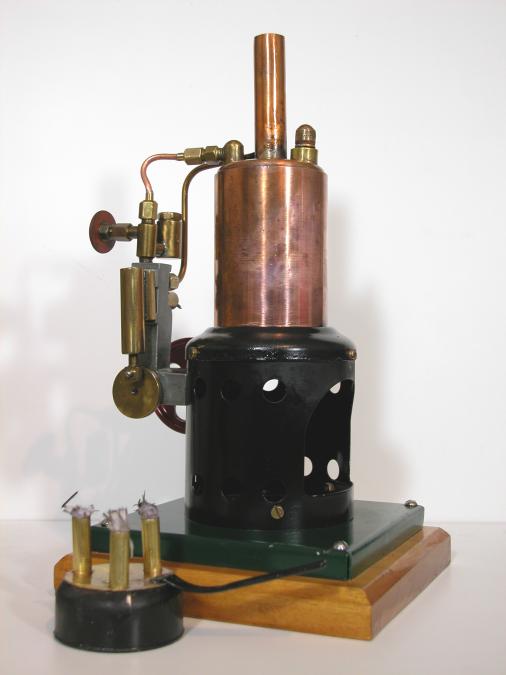 Back to British Engines Main Page
Back to Steam Main Page
---
---