Wilesco D455

One thing you have to say for Wilesco is that they like their engines big!
This thing is 13" tall that's 34cm. Only the second Wilesco engine in my
collection, this a Model D455 Vertical Boiler Engine. Wilesco are a German
company who still make model steam engines today. Including this one.
This example is in very good condition, although i don't think the chimney
is original. Just needs a good clean then it can be steamed.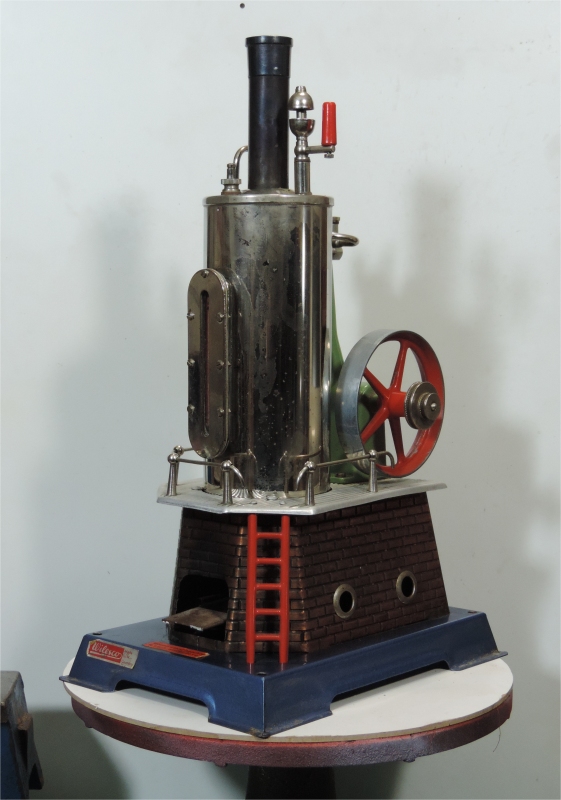 ---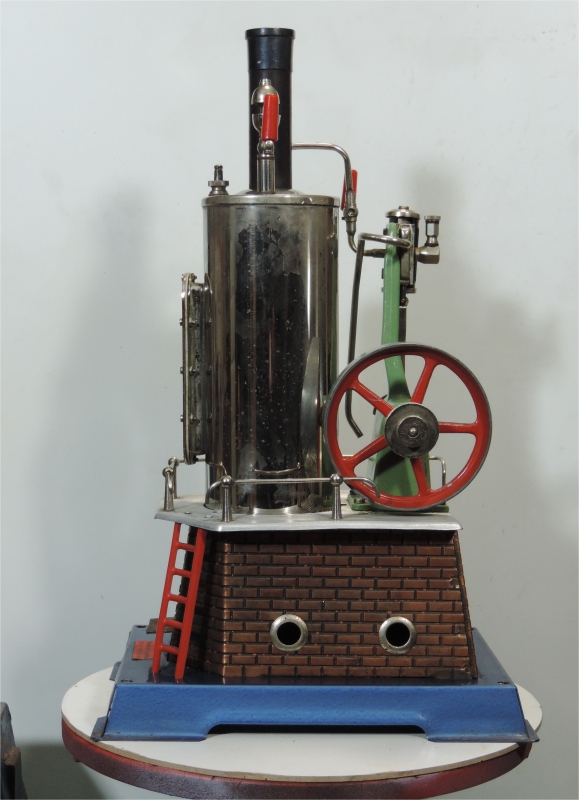 ---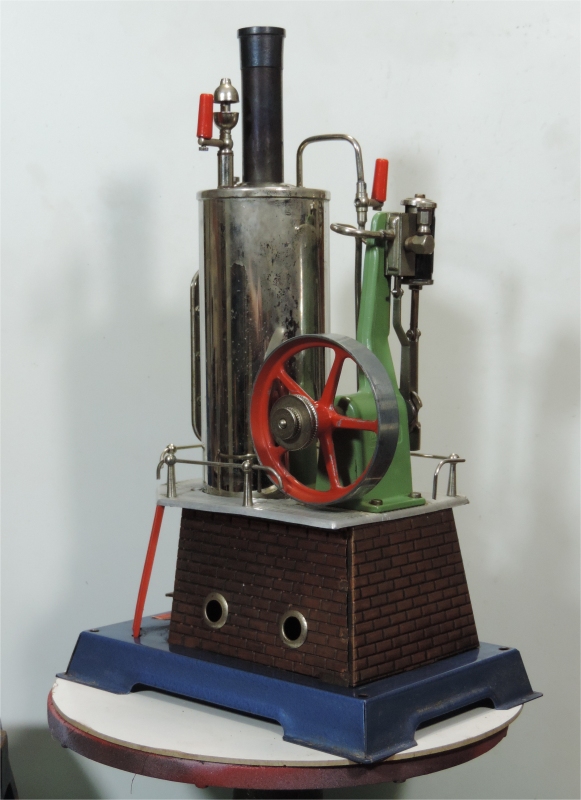 ---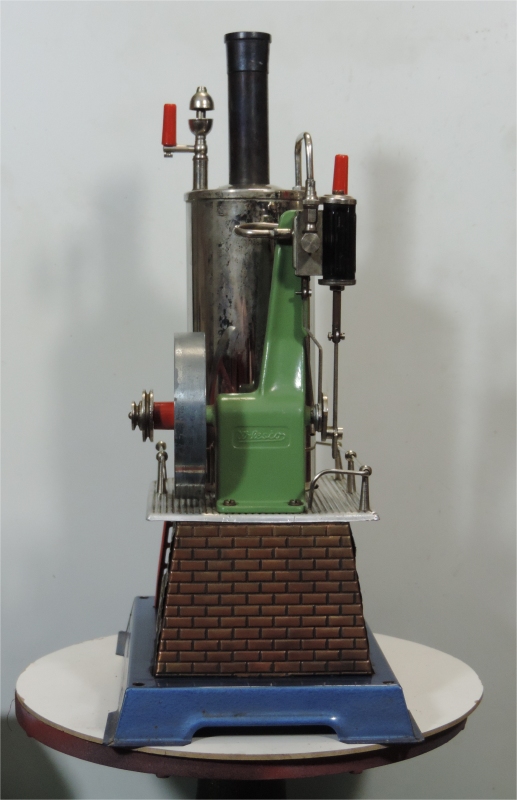 ---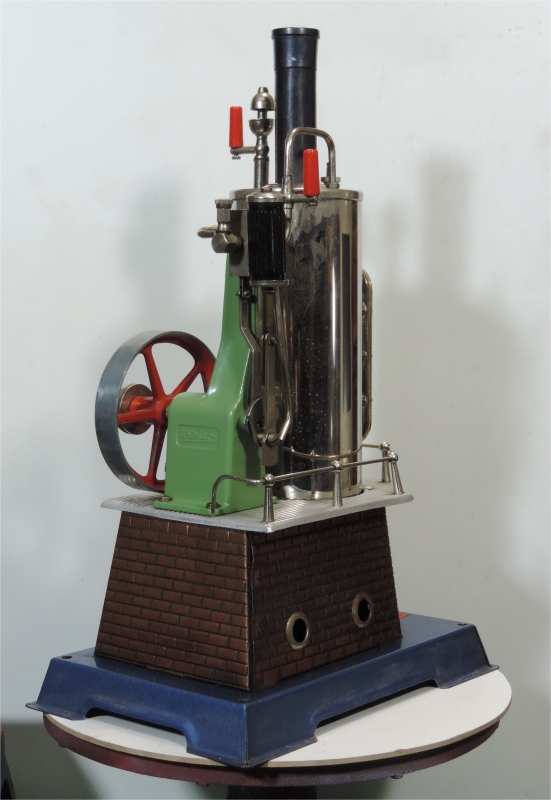 ---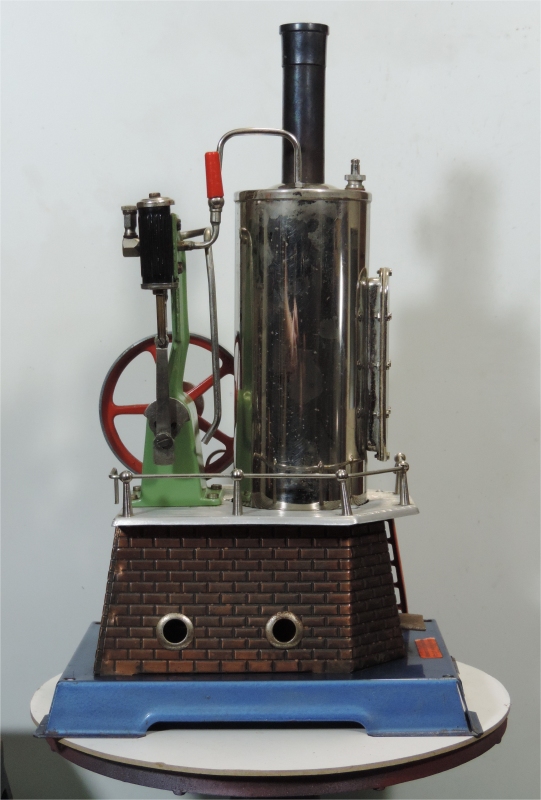 ---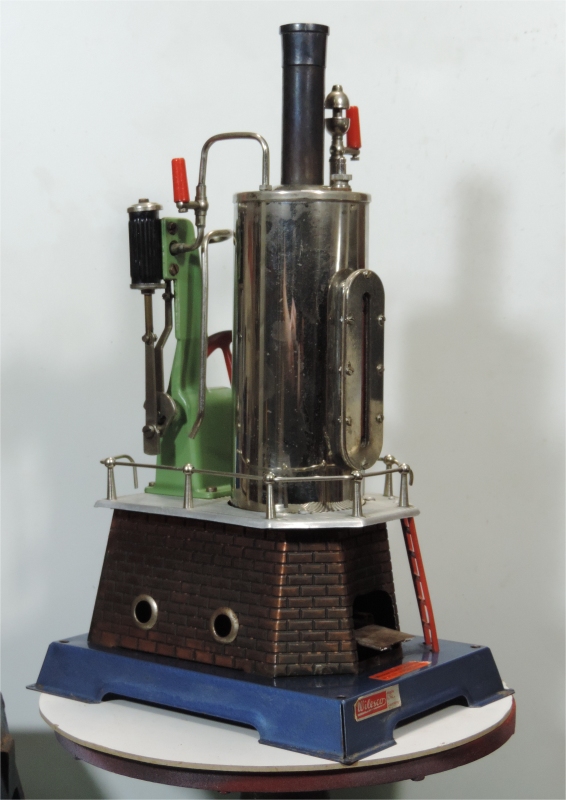 ---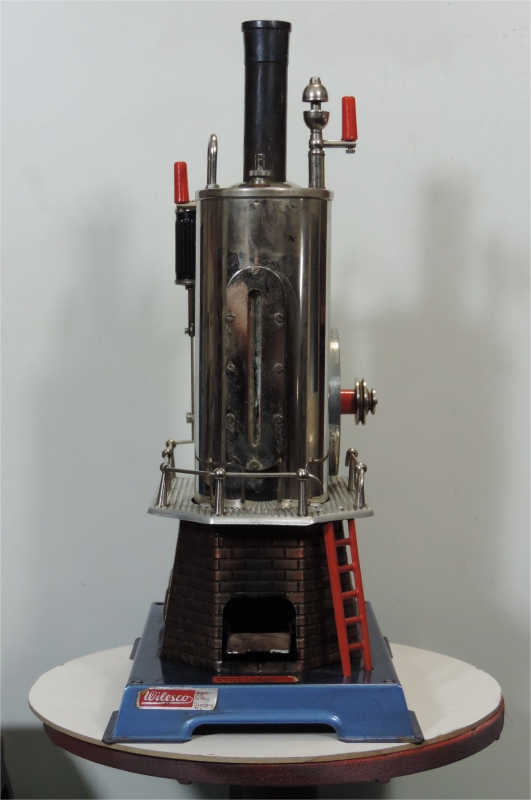 Back to German Engines Main Page
Back to Steam Main Page
---
---