Weeden Big Giant (Number 20)

This is a very interesting Weeden, basically it is a Model 20. These were made from 1894 for almost 50 years.
This one, which is stamped 'Big Giant' was made for 'Youth's Companion' magazine in 1898 for several years.
So this is a very old Weeden. It's also unusual, certainly compared to my other Weedens in that it has an alcohol
burner built into the base. It's complete, although i think the safety valve is a replacement.

Video here.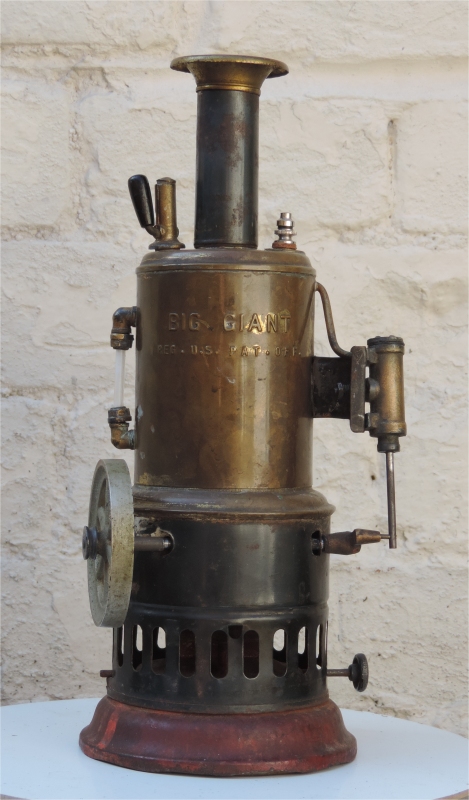 ---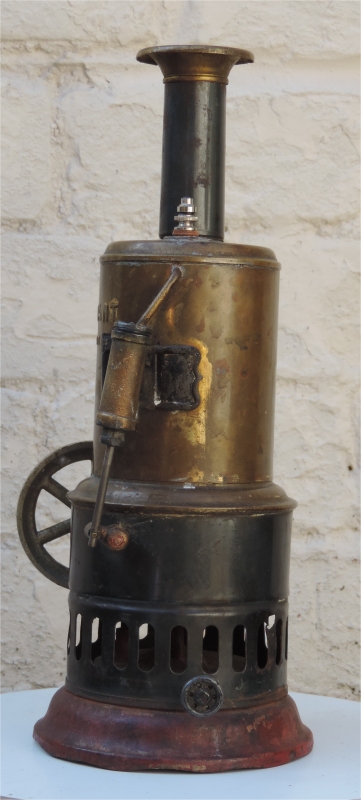 ---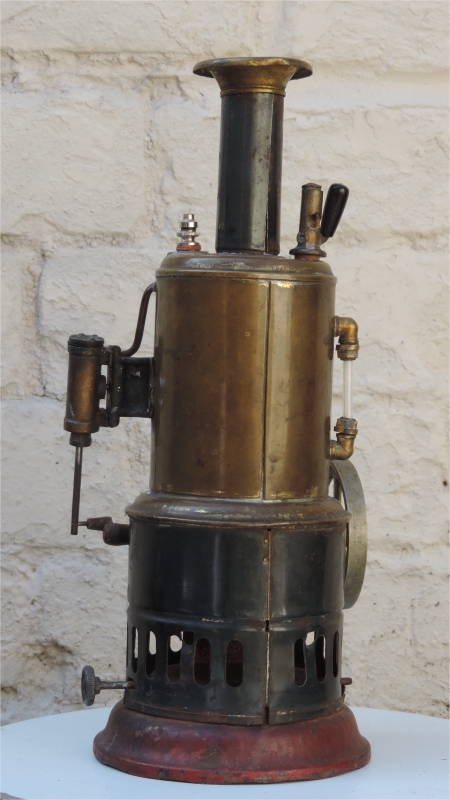 ---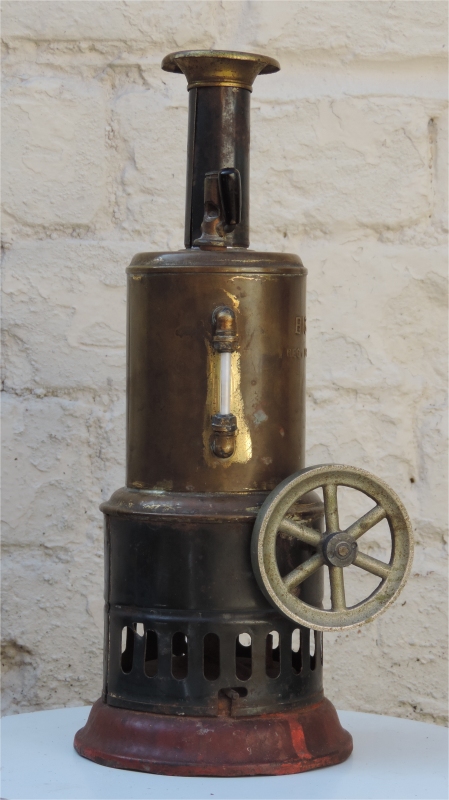 ---

This one didn't require too much work. I've repainted the base/burner, crank and the cylinder mount, everything
else was just cleaned. The cylinder, whistle and sight glass mounts are actually painted a gold/brass colour. Not
having a colour to match i've left them original. The whistle was blocked but a soak overnight in vingar fixed that.
I'm fairly certain that this model Weeden should have a lever & weight type of safety valve which has been
replaced by the more modern type.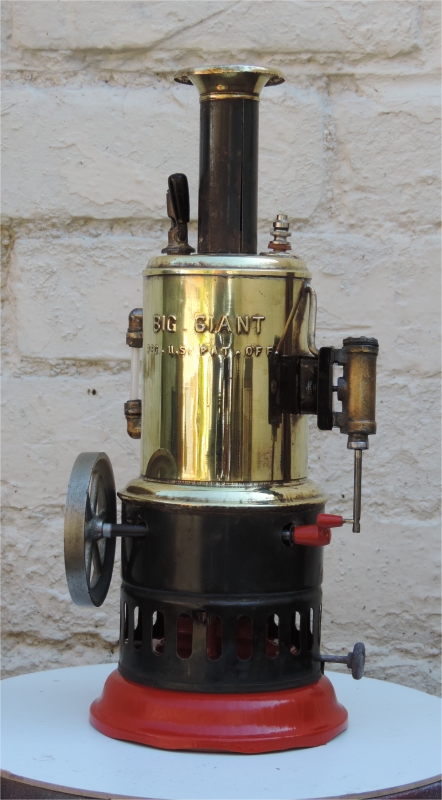 ---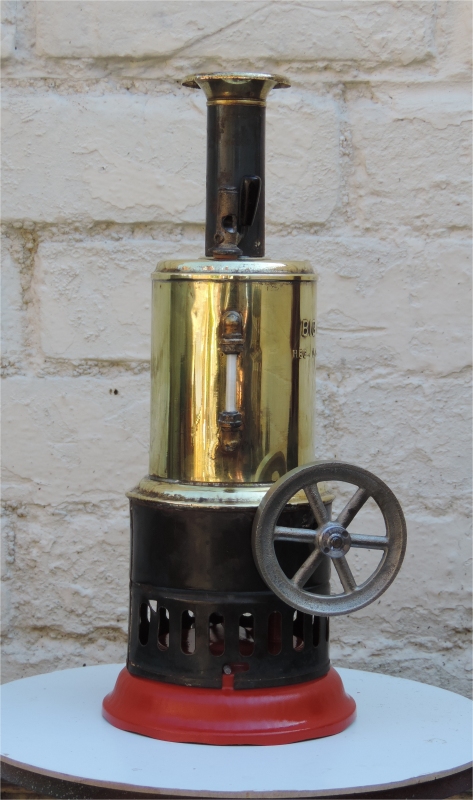 ---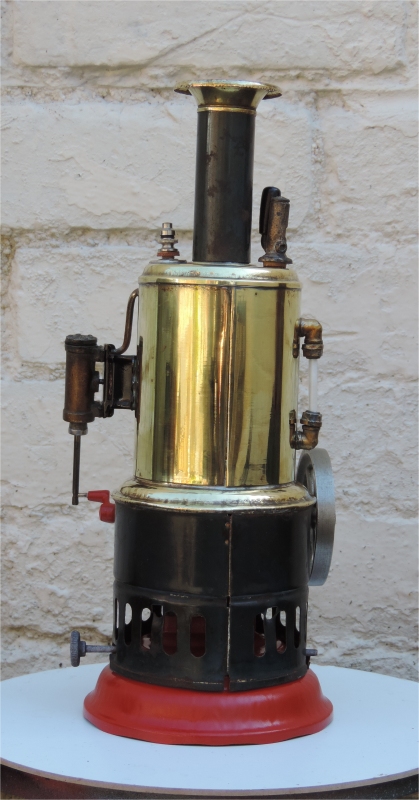 ---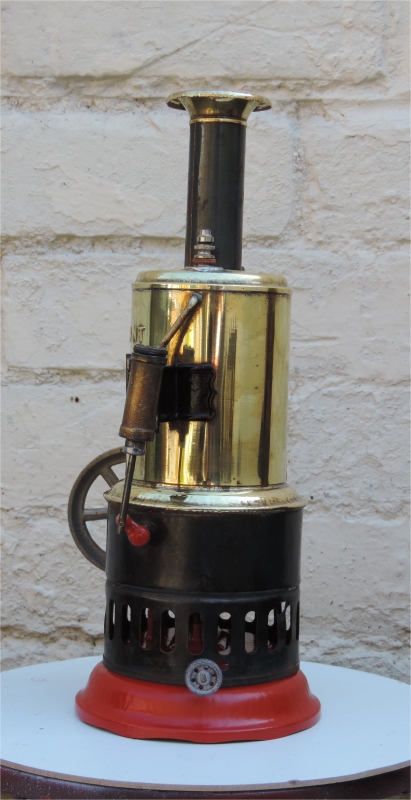 Back to American Engines Main Page
Back to Steam Main Page
---
---