Weeden 702

Another Weeden with an interesting design, this is Weeden 702. These were made from
the mid 1930s to about 1940. Cast iron base, steel firebox and brass boiler. A few problems
with this one. The crank pin is broken, the safety valve is seized and the sight glass and
retaining nuts are missing. On the upside the heating element appears to be ok.

Video here.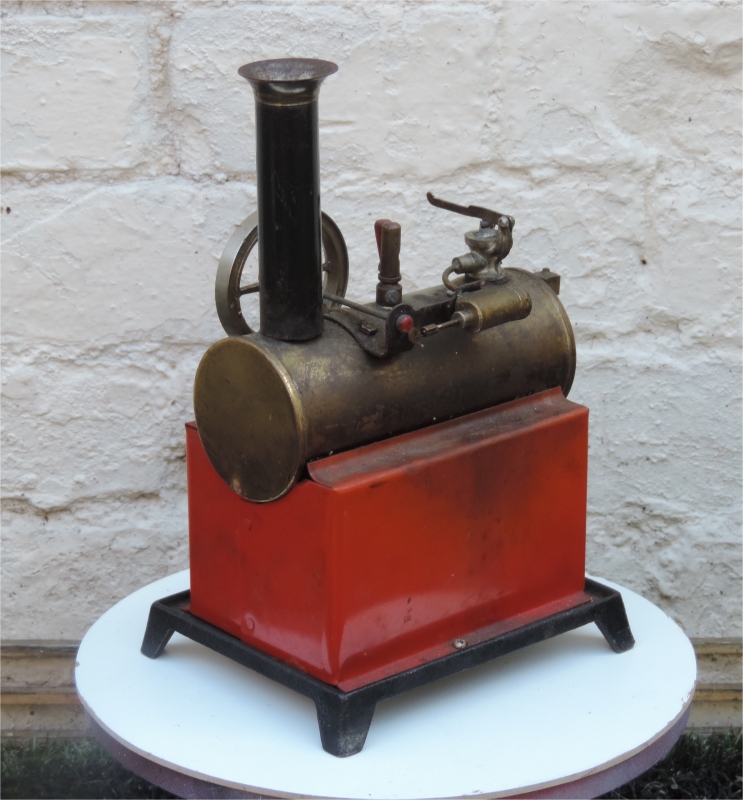 ---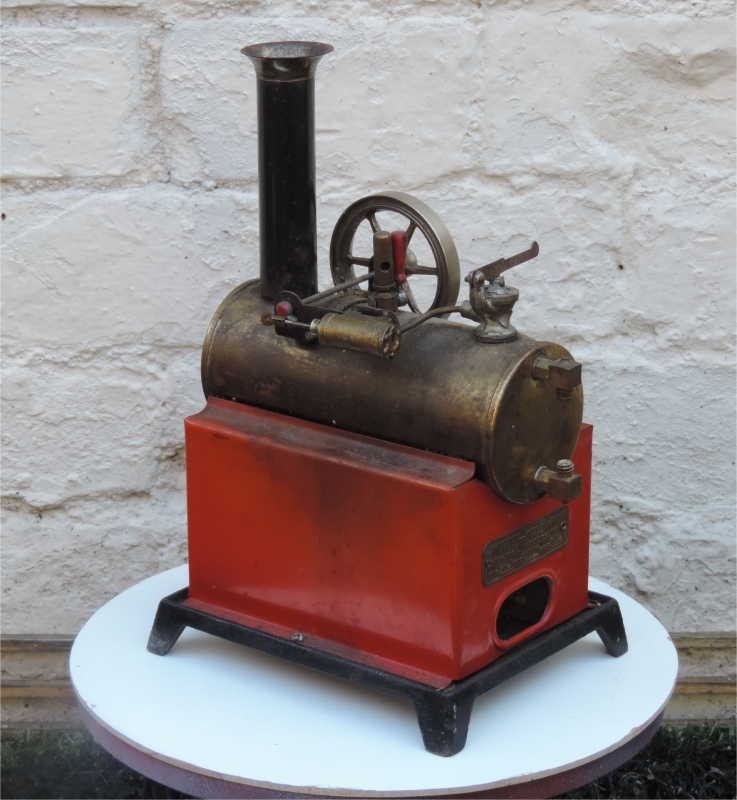 ---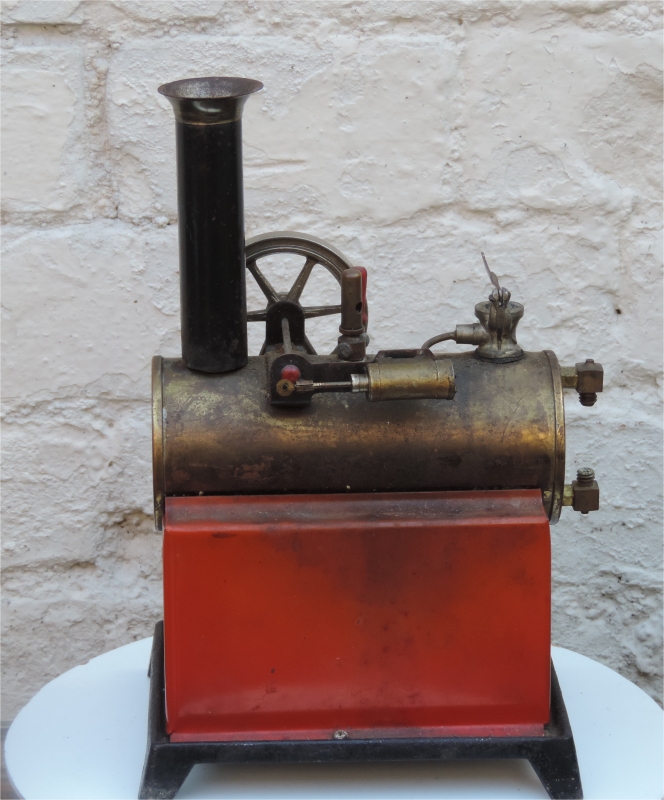 ---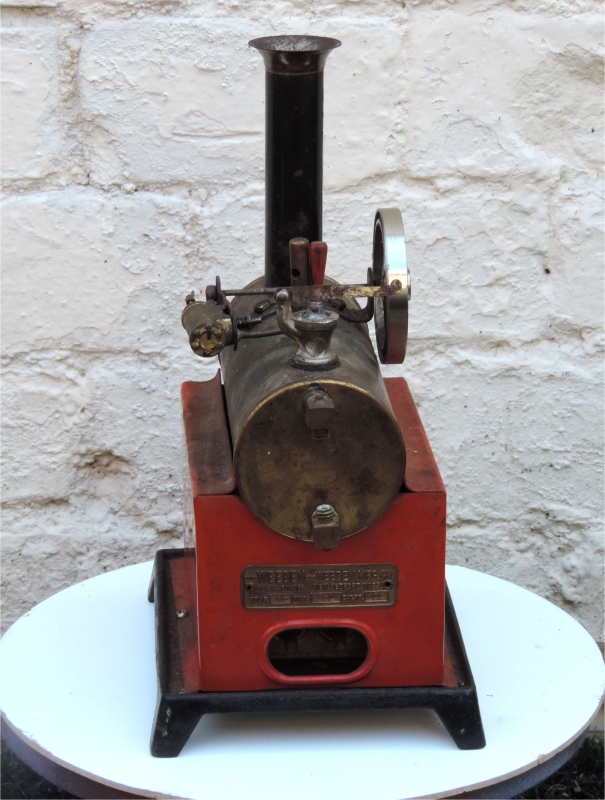 ---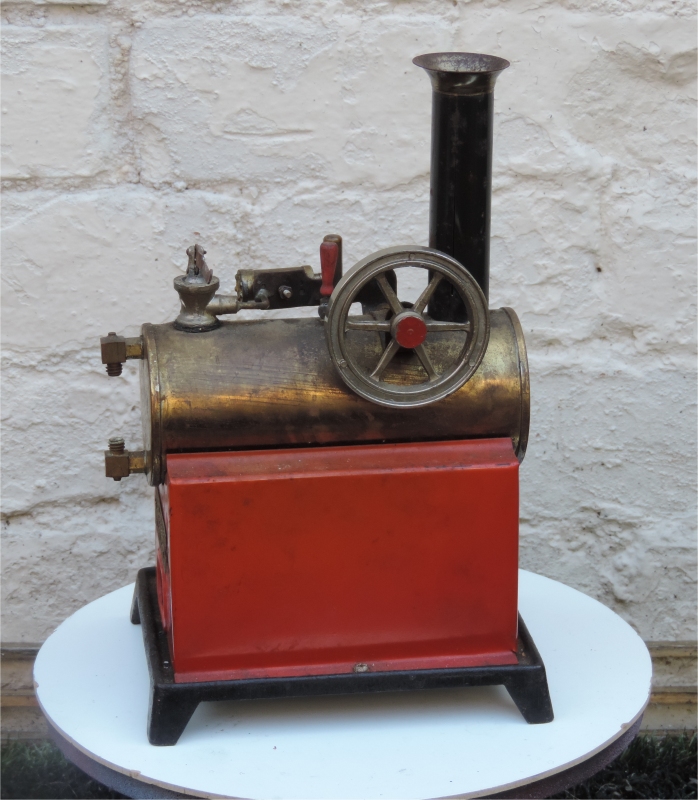 ---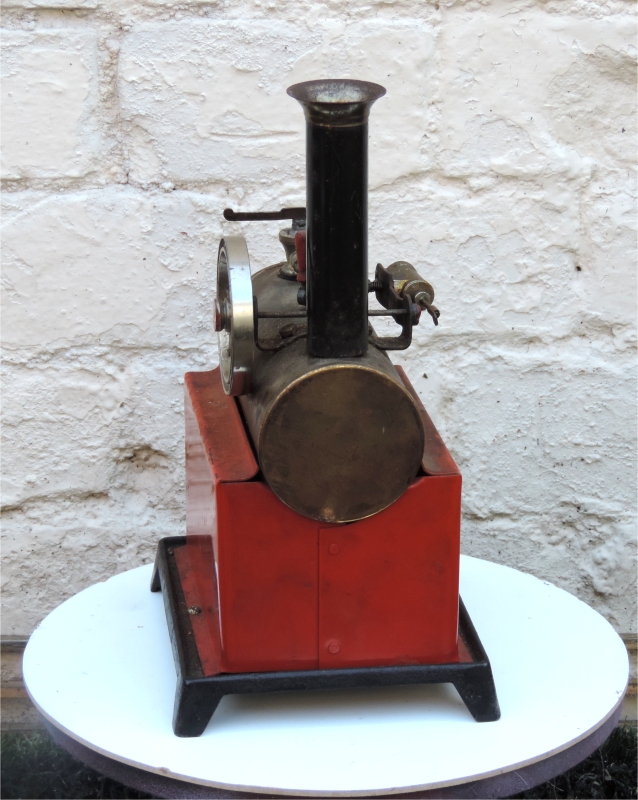 ---

Looking much better after a good clean and polish. I've attempted to replace the crank pin, hopefully
the new one will be strong enough. I'm using a bicycle wheel weight as a temporary safety valve weight.
Frank Campbell from Weeden Steam supplied me with a replacement sight glass and nuts. So i think we
are ready to steam.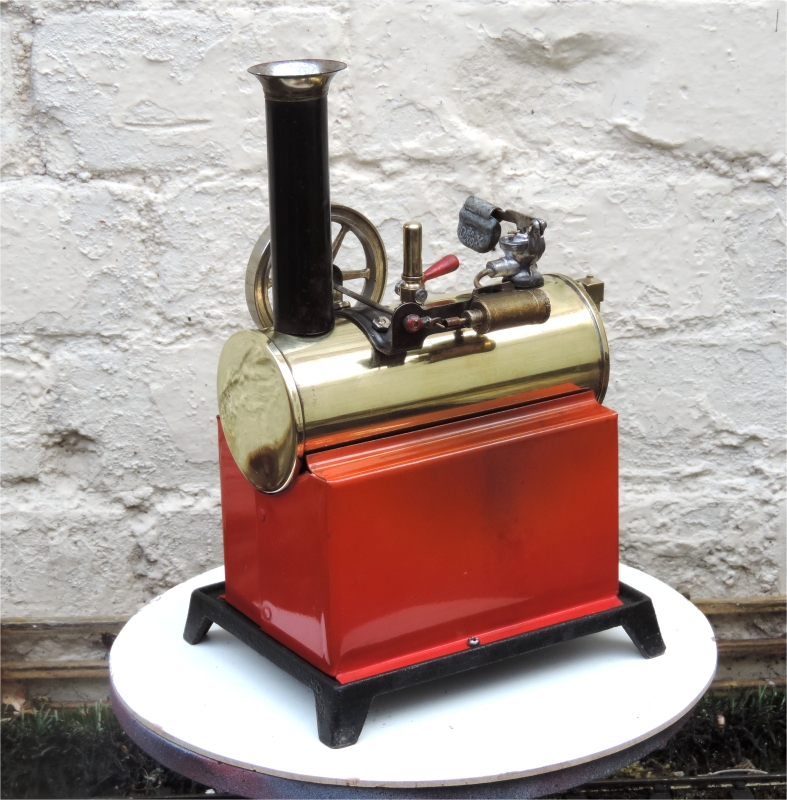 ---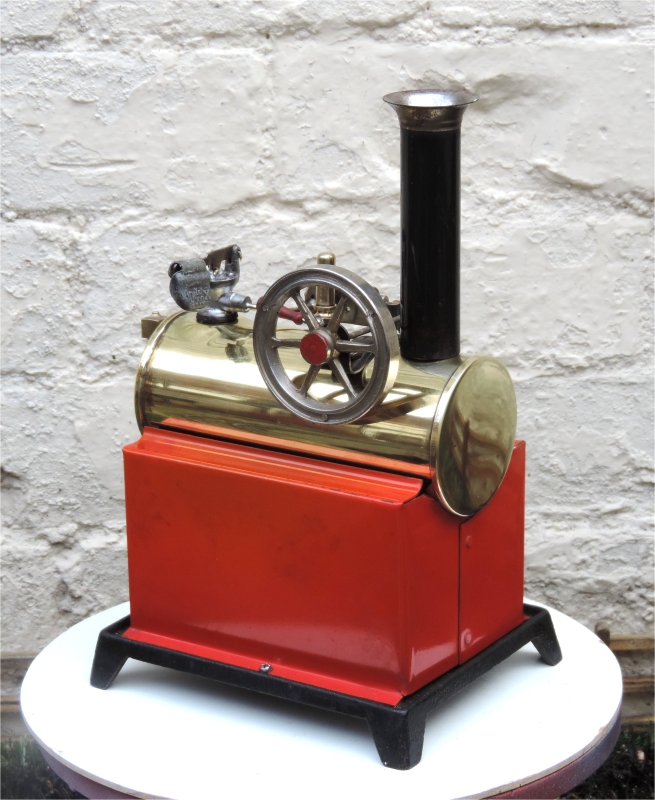 ---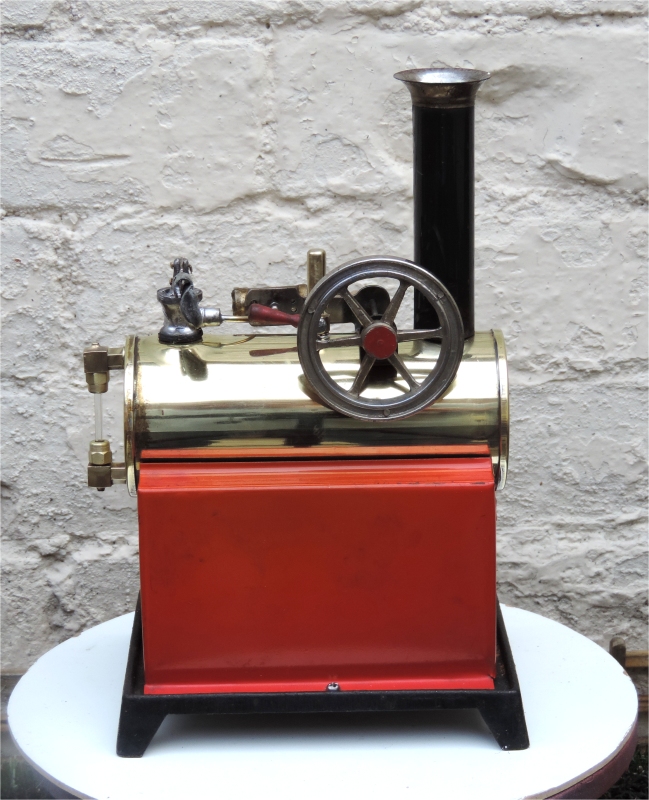 ---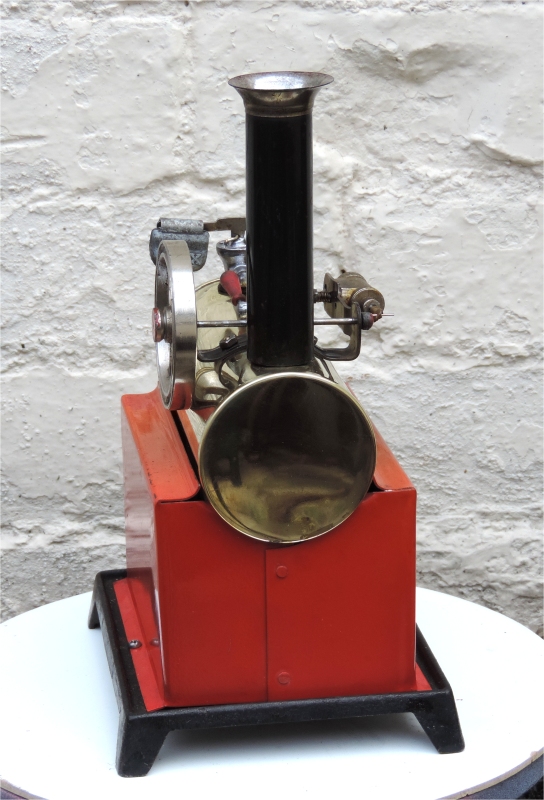 ---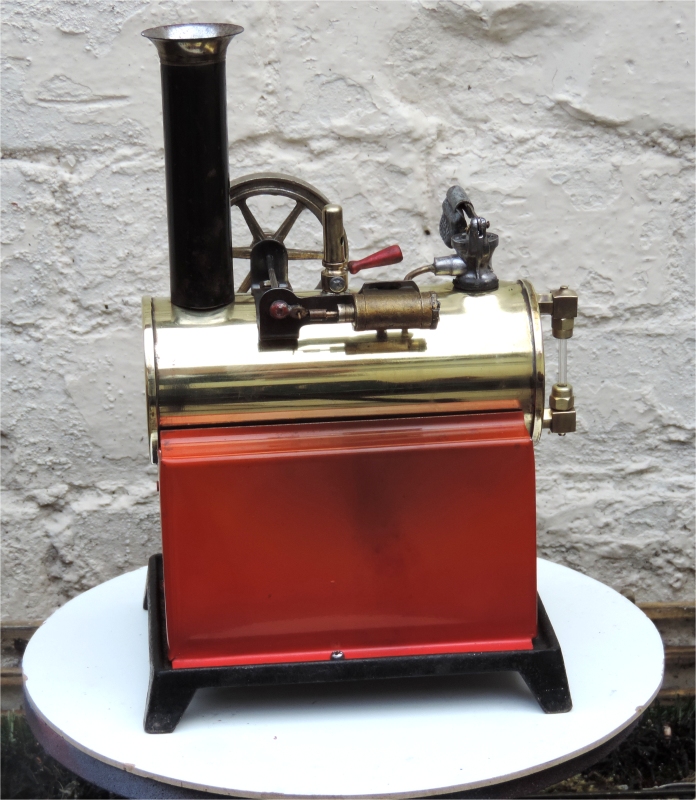 ---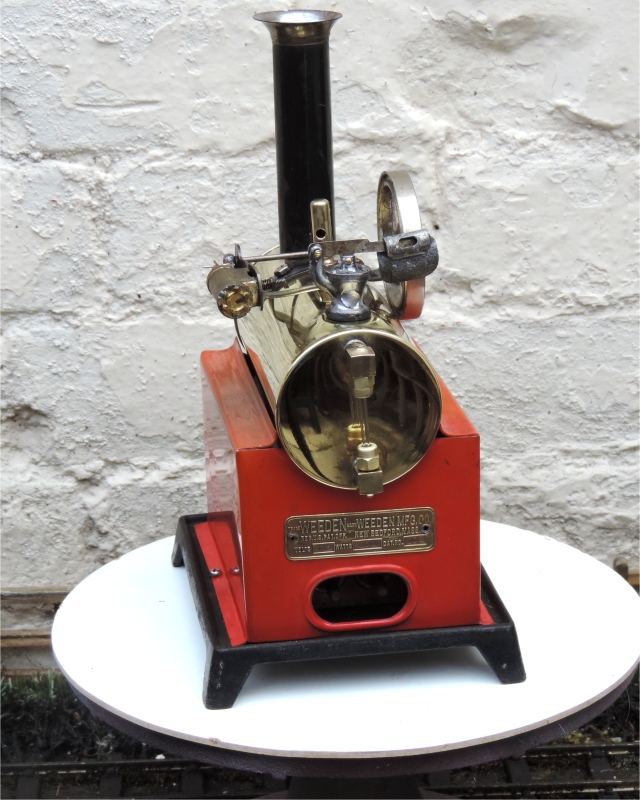 Back to American Engines Main Page
Back to Steam Main Page
---
---