Weeden 670

Here we have a slightly earlier Weeden a Model 670. This would have been manufactured
between the 1930 and 1940. As you can see from the pictures, which were taken straight
after unpacking, this one doesn't seem to be missing anything excecpt the pin which holds
the connecting rod to the piston valve and the sight glass. Someone has managed to jam
the smokestack on upside down. The heating element measures the correct resistance so
hopefully after a little cleaning we should be good to go.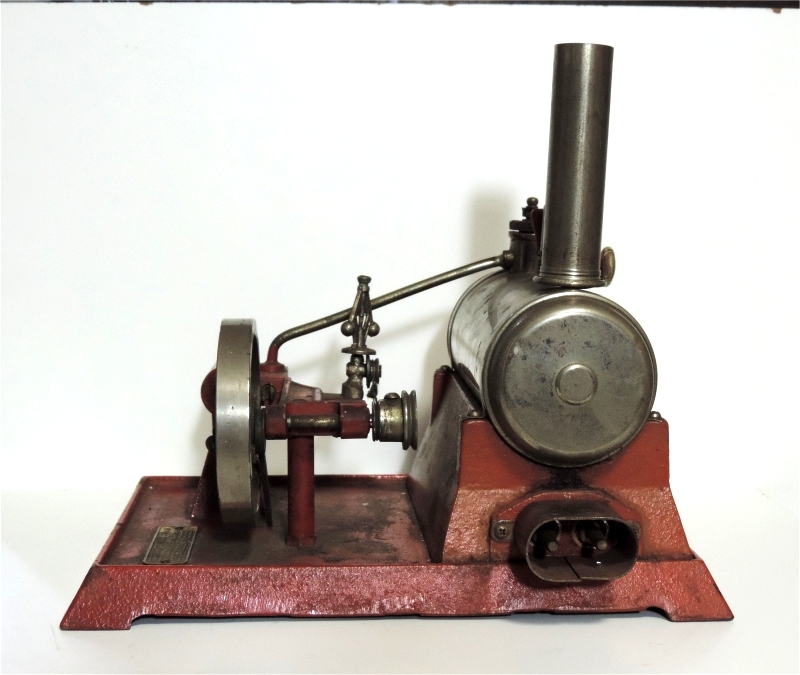 ---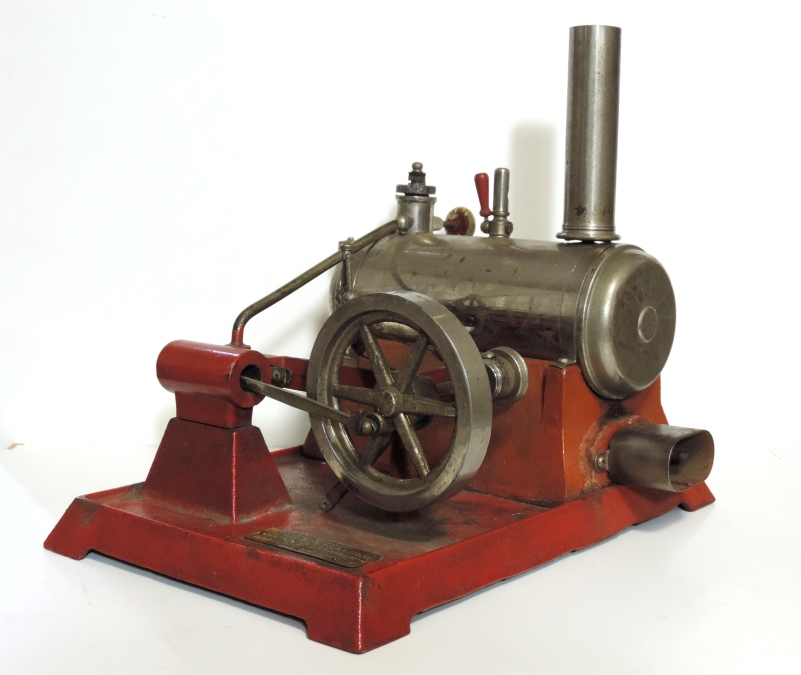 ---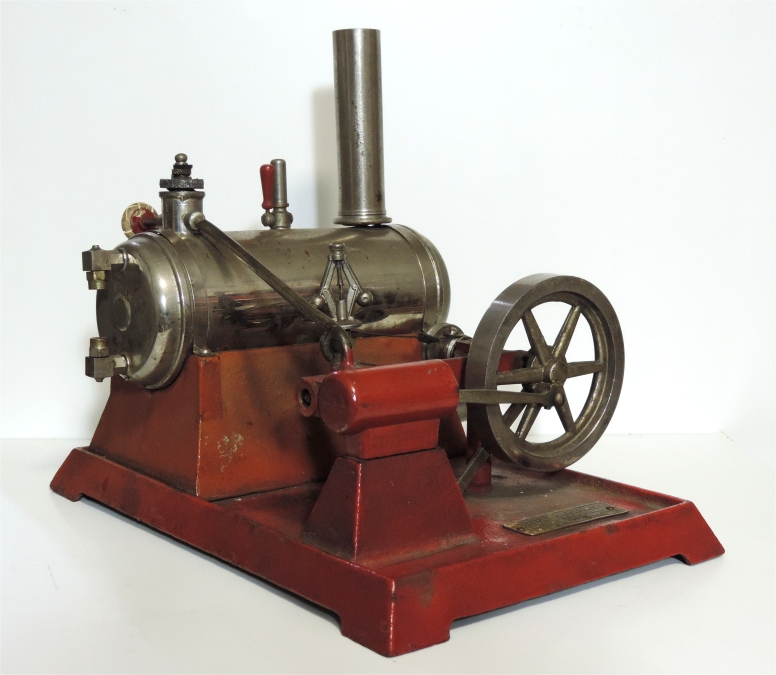 ---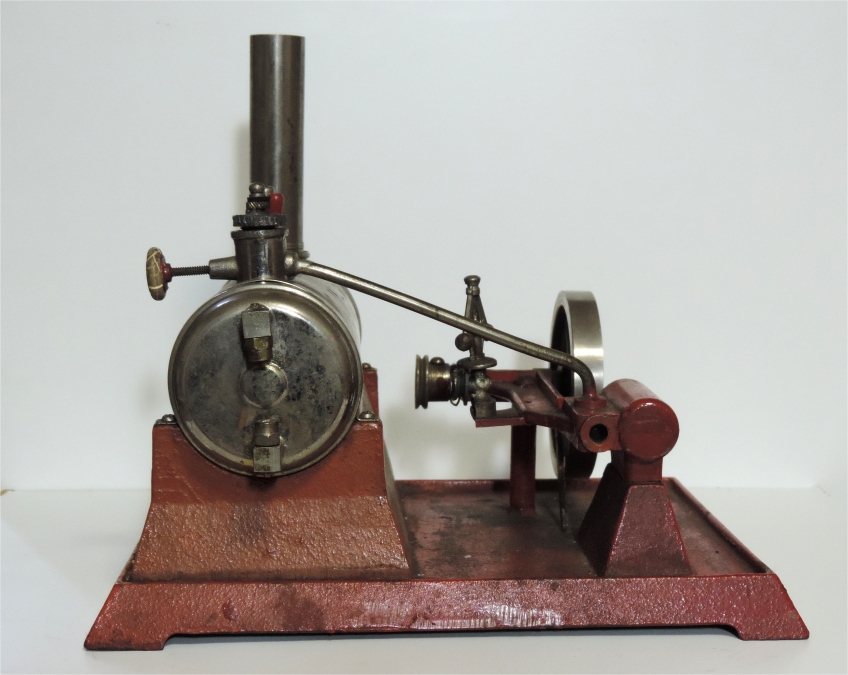 ---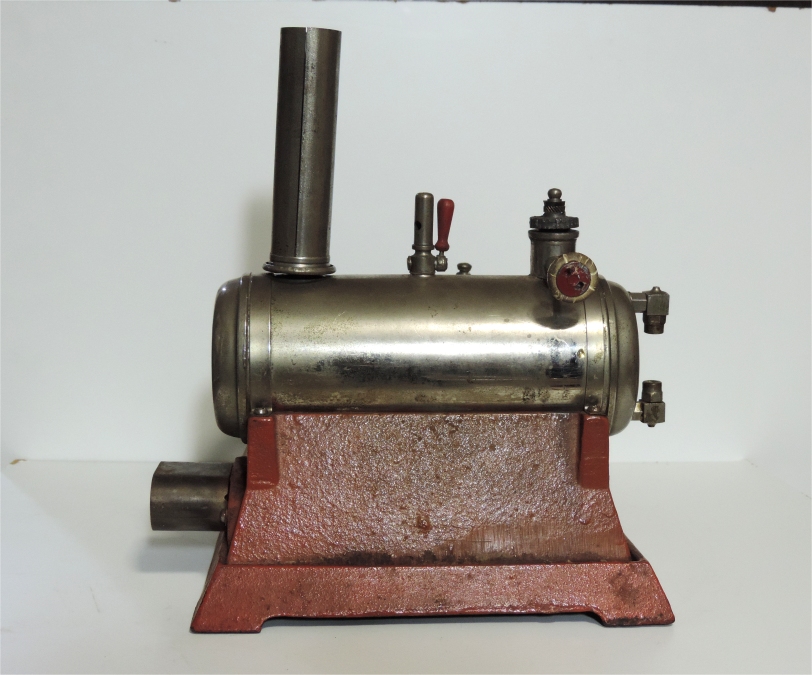 ---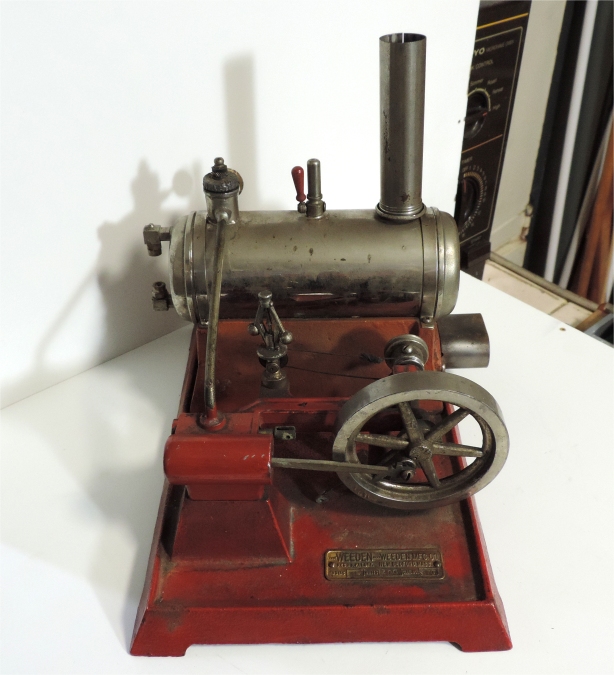 ---

Here it is after a little cleaning. I managed to remove the smokestack and refit the right way up.
I've replaced the bit of cotton between the dummy governor and the pulley with a Mamod drive band.
The only real problem was that one of the sight glass unions had a stripped thread, so a replacement
has been ordered from Weeden Steam. As a temporary measure so that i can steam it the unions
have been blocked and refitted to the boiler.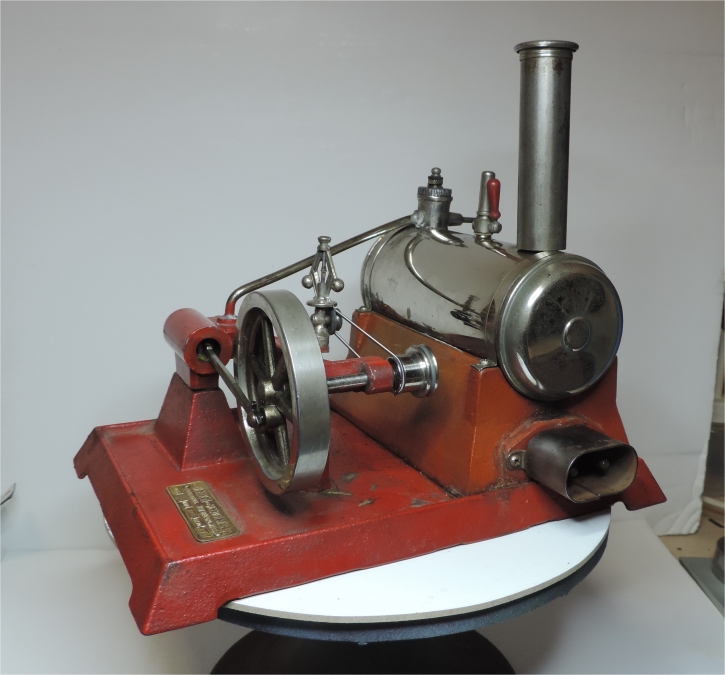 ---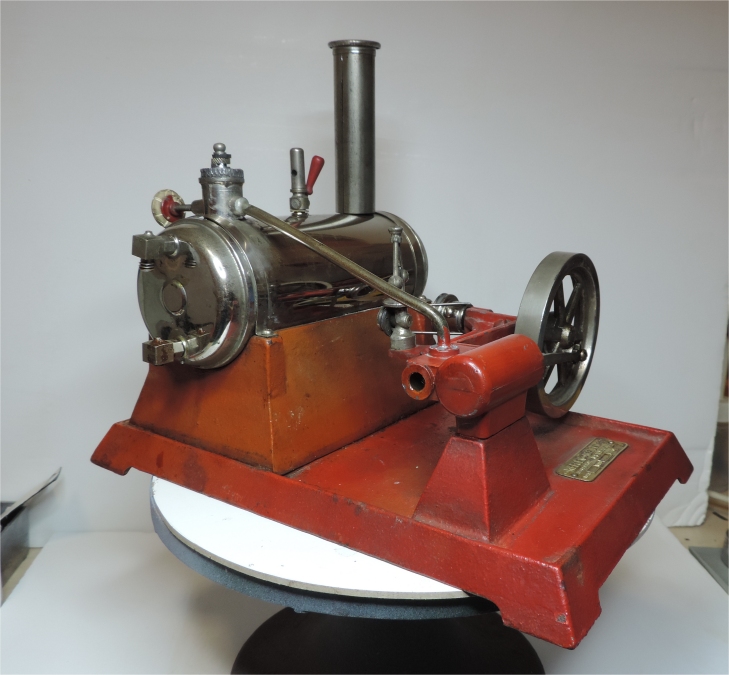 ---

Now with new sight glass fitted from Weeden Steam.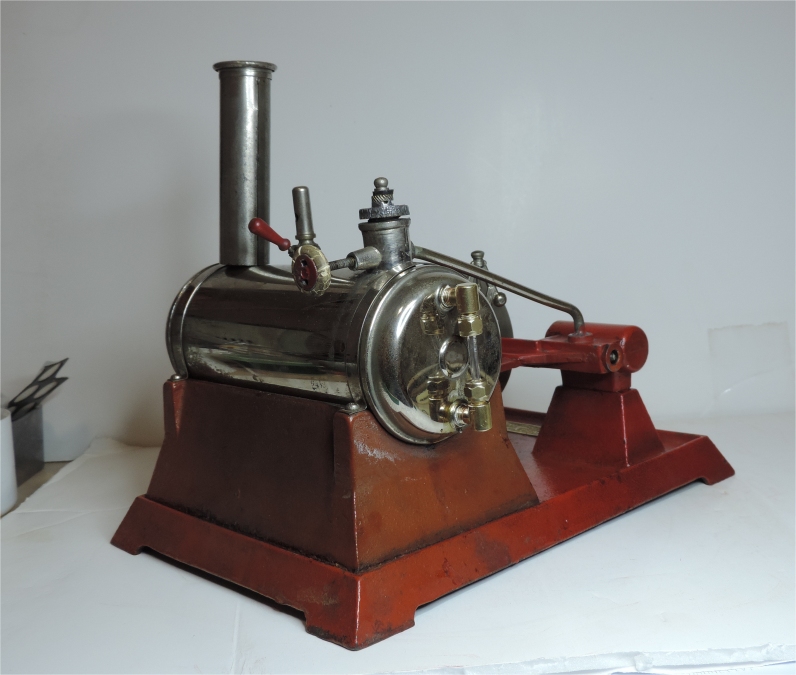 ---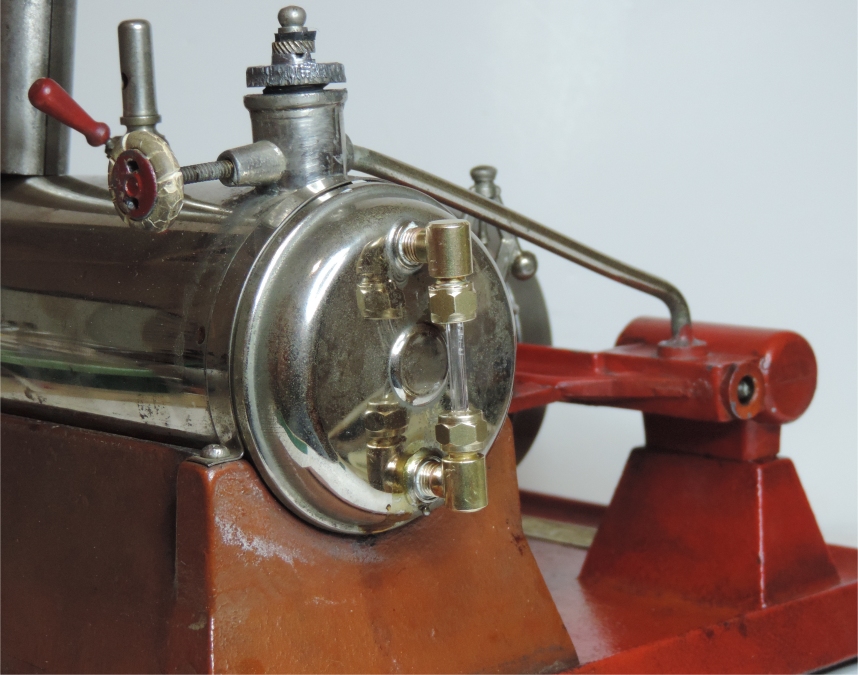 Back to American Engines Main Page
Back to Steam Main Page
---
---