Weeden 420

Yet another ebay purchase, this is a Weeden Model 420. This would have been manufactured
between the mid 1940s and the early 1950s. As you can see from the pictures, which were
taken straight after unpacking, it has some damage and parts missing. On the plus side the
heating element measures the correct resistance and the boiler is made from brass so
hopefully that is intact.

Video of first steaming here.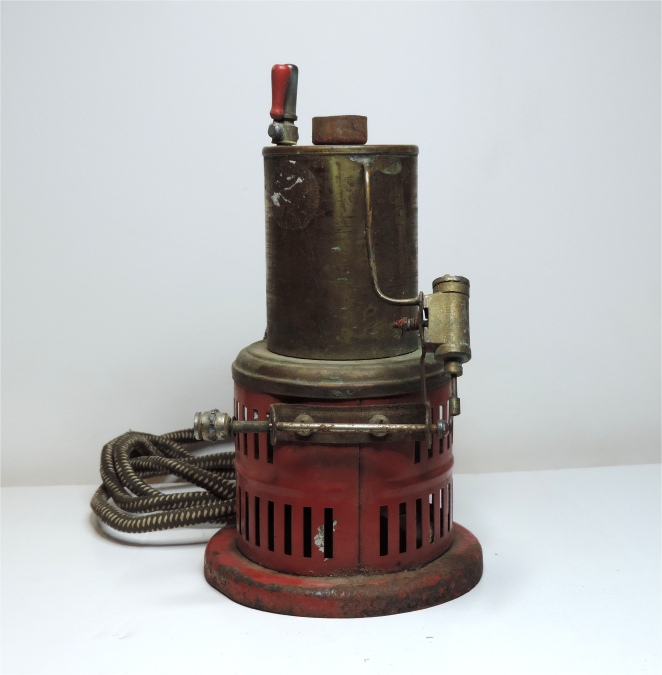 ---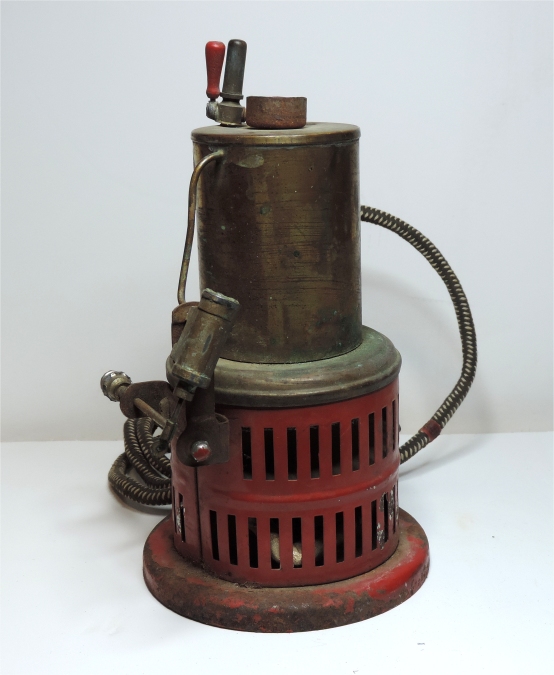 ---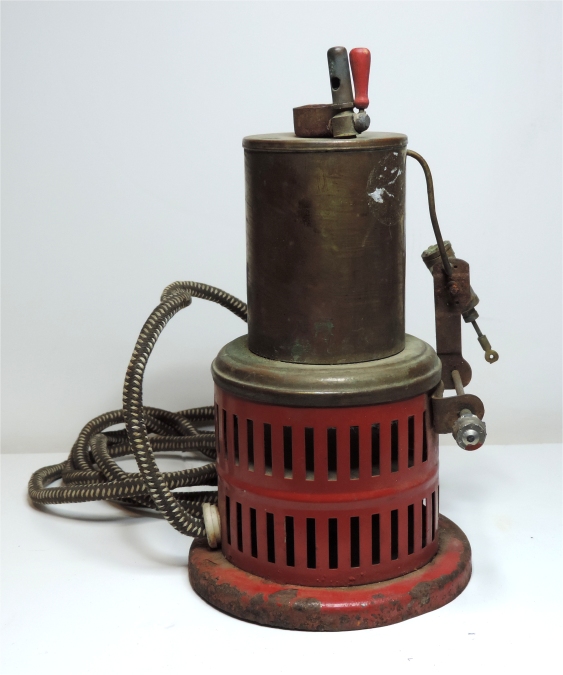 ---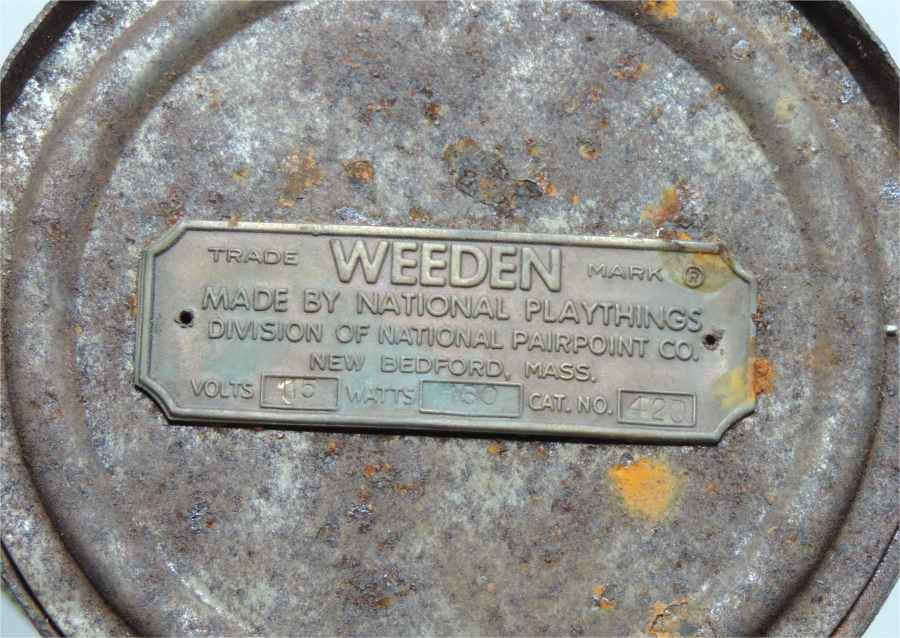 ---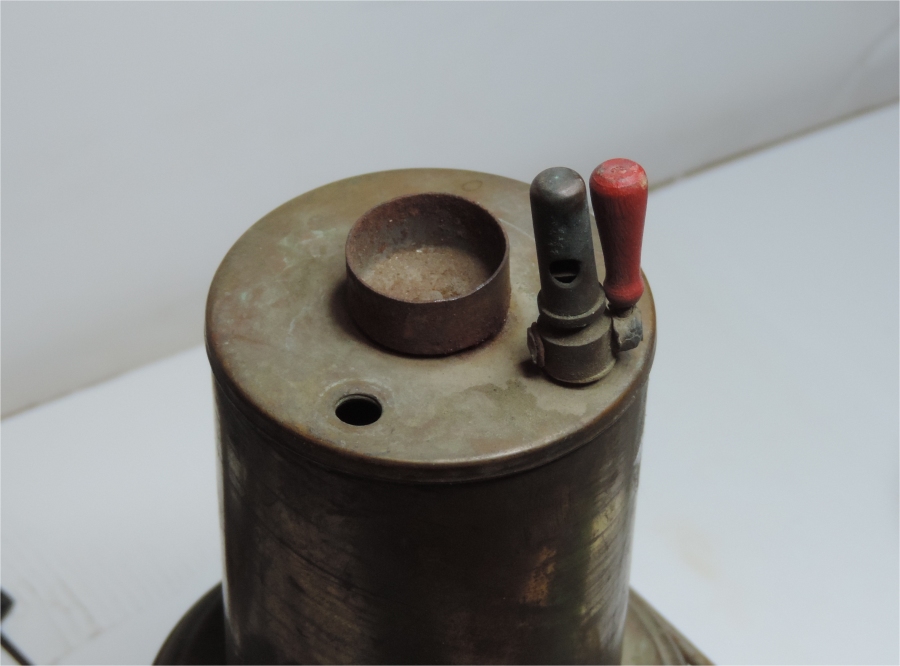 ---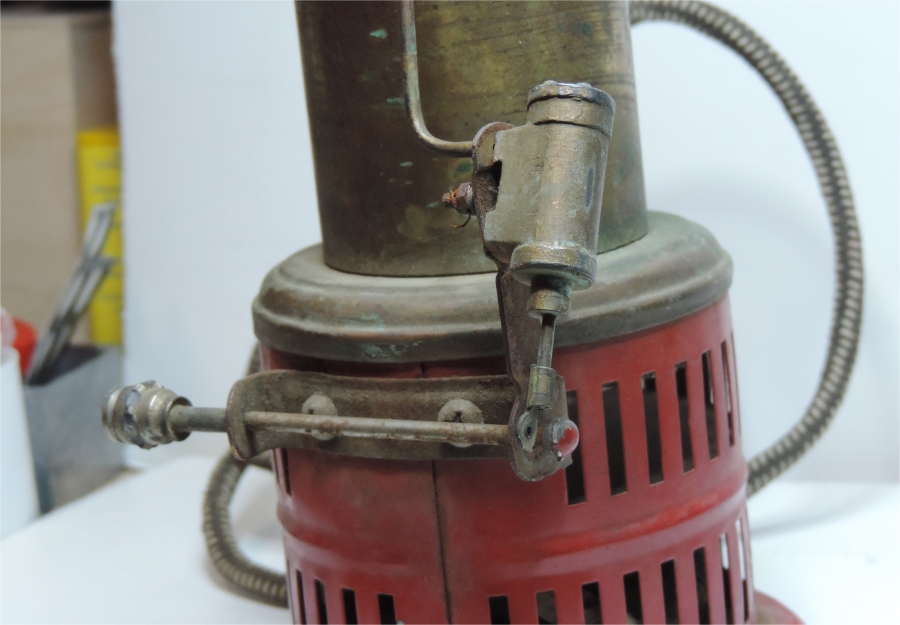 ---

Ok, here it is after the first days work. General clean up, the boiler came up very nicely. I've made a new flywheel
from an old Mamod Traction Engine front wheel, doesn't have the right number of spokes but it's not too unlike the
original. I still need to make the crank & safety valve, hopefully i have a genuine Weeden smokestack coming from the USA.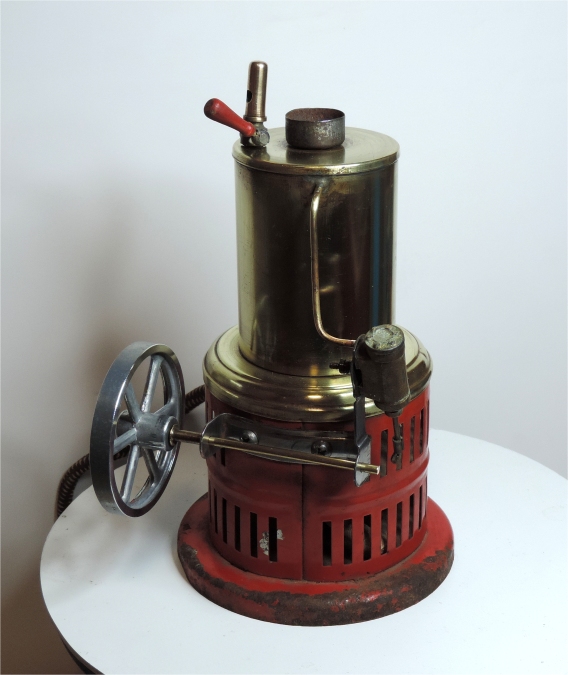 ---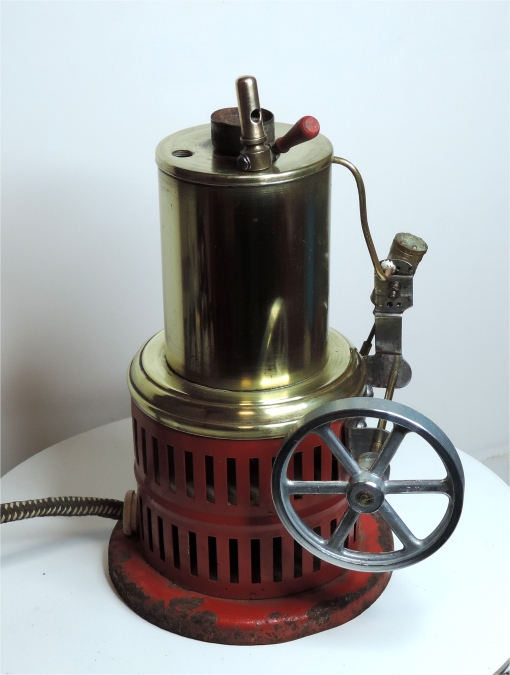 ---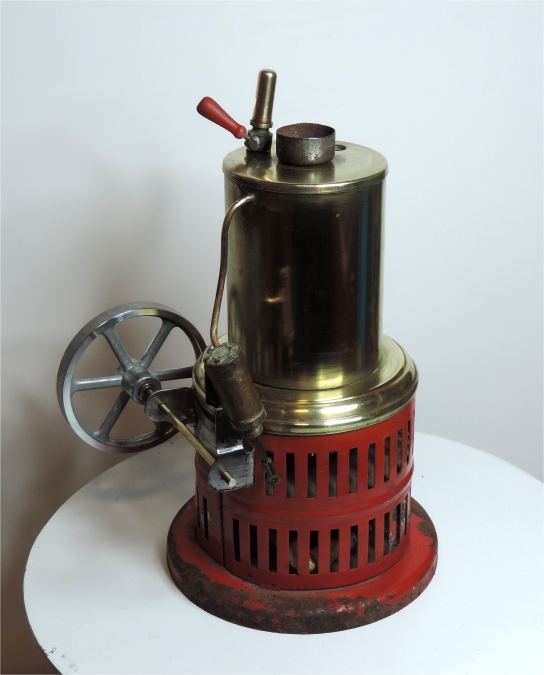 ---

I made a crank out of a bit brass square bar stock, taking the measurement for the distance between the shaft and crank pin from
one of my other Weedens. I've also replaced my original brass shaft with a steel one. On the way from the states are a genuine
Weeden smokestack from Weeden Steam and a safety valve from fellow collector and enthusiast Charlie Miller.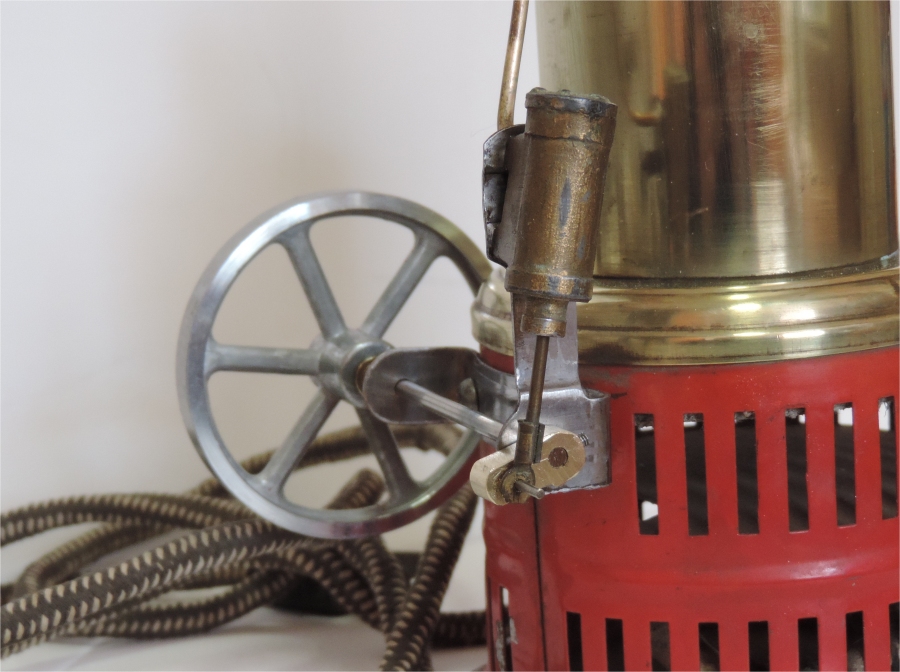 ---

Now sporting genuine Weeden smokestack!.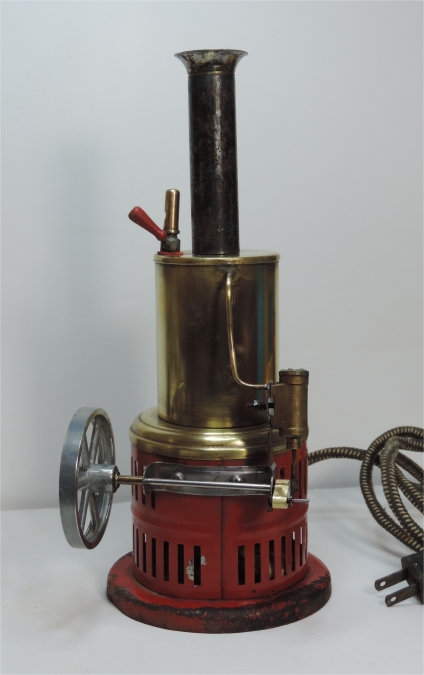 ---

Finally complete with brand new safety valve. Thank you Charlie Miller.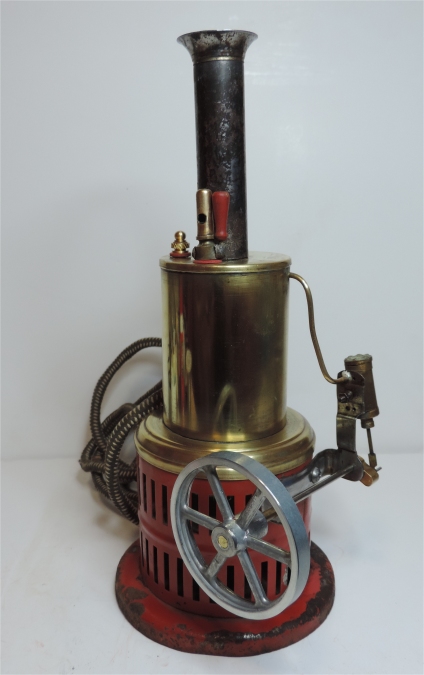 Back to American Engines Main Page
Back to Steam Main Page
---
---