Weeden 38

This is a very early Weeden 38 made between 1896 and 1914. An usual design, sort of a dummy beam engine.
It's in fairly good condition although missing the crank, safety valve, smokestack and burner. Also the whistle
valve has stripped threads. The base is wood, the beam assembly is mounted on an aluminium plate which appears
to be nailed to the wooden block underneath. The boiler is brass and the firebox is tin plate.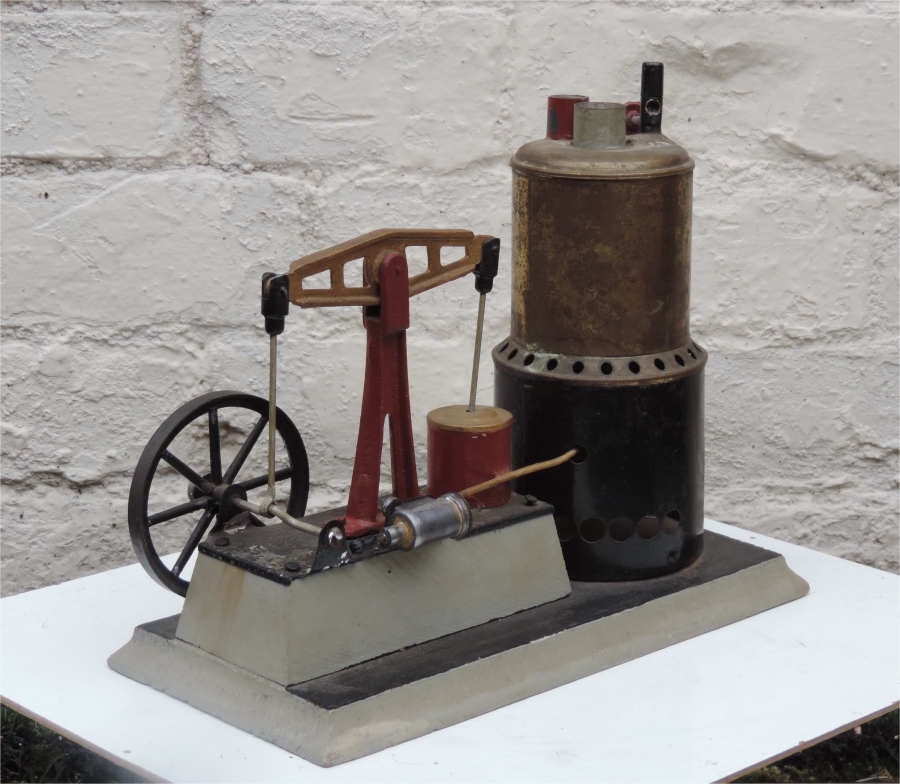 ---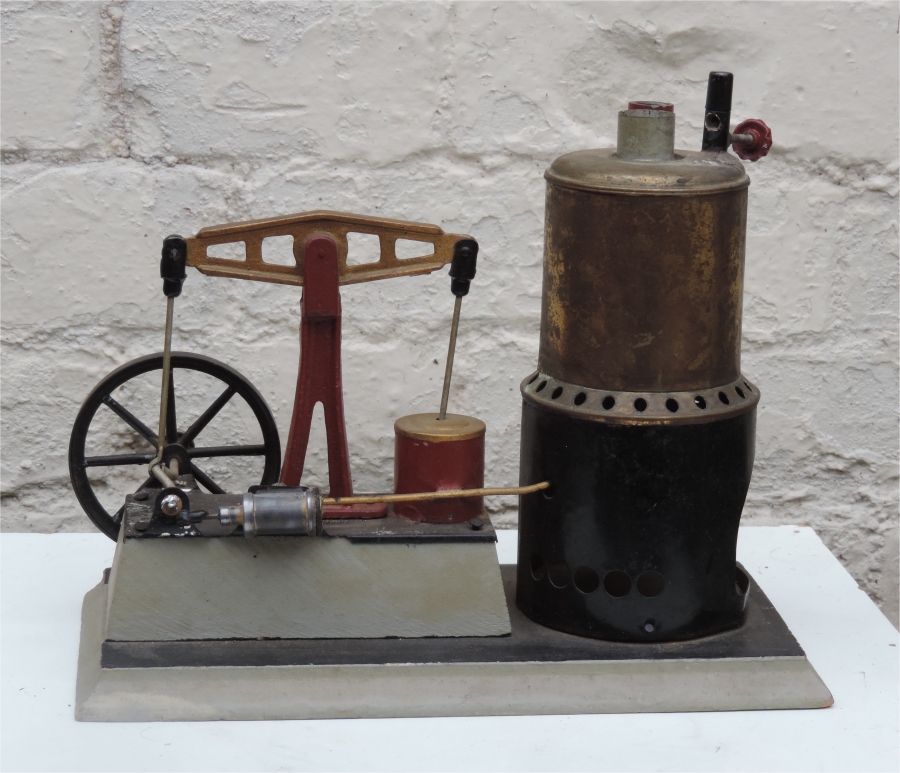 ---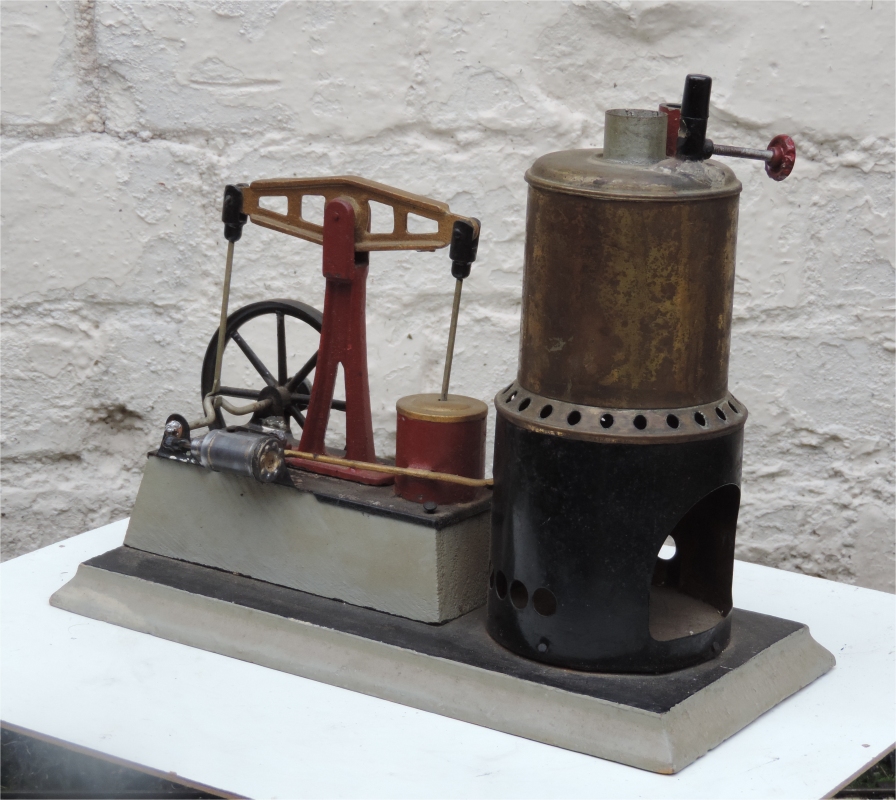 ---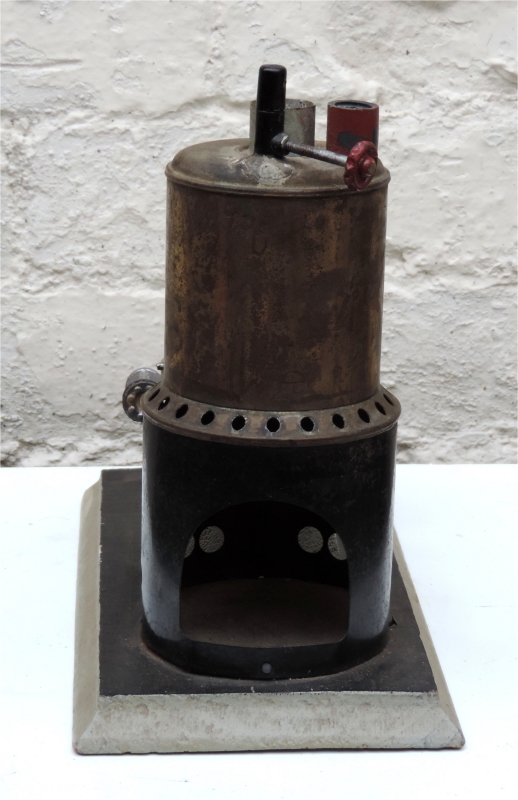 ---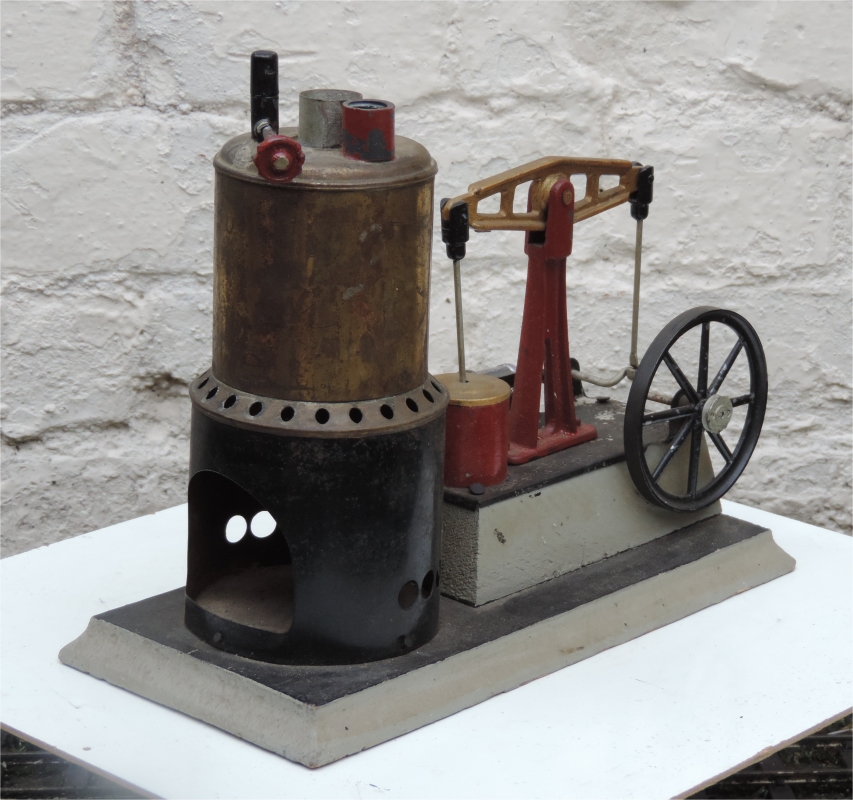 ---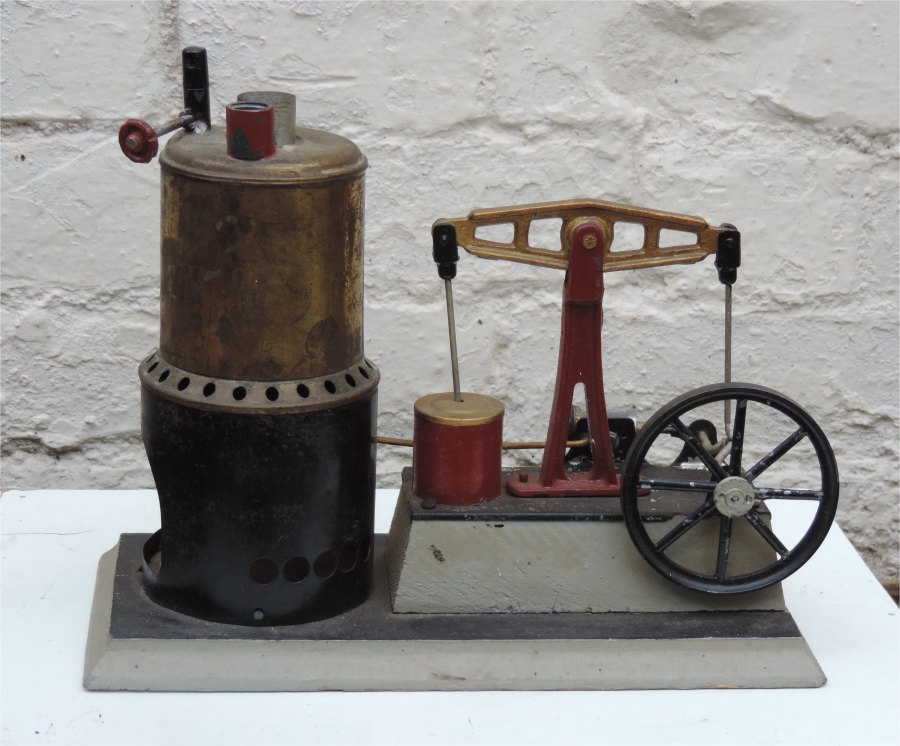 ---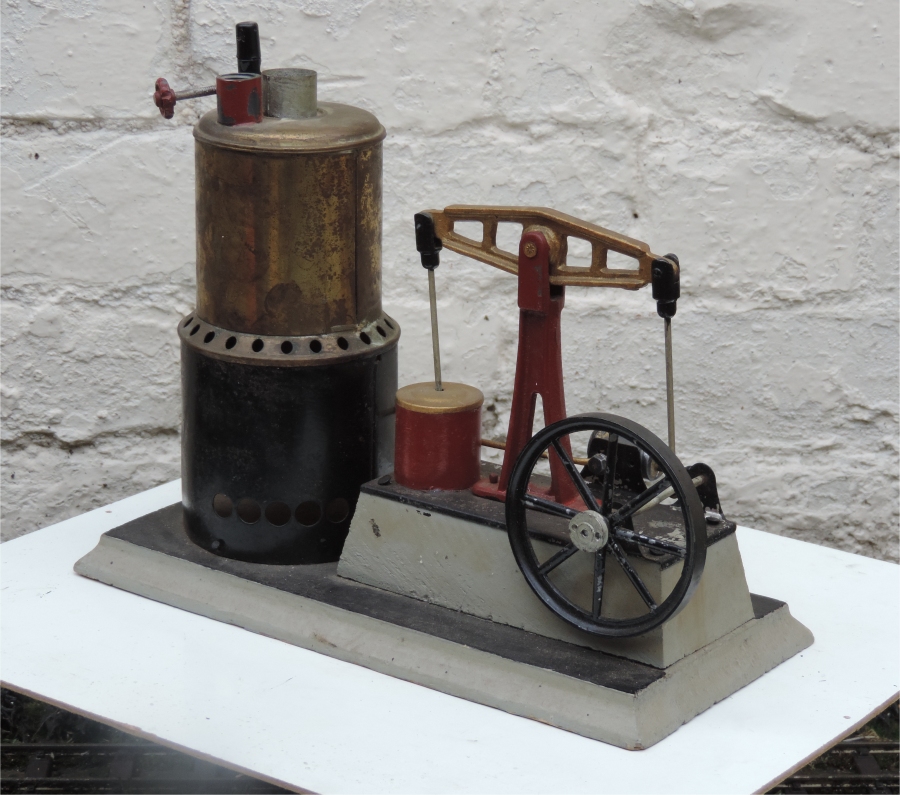 ---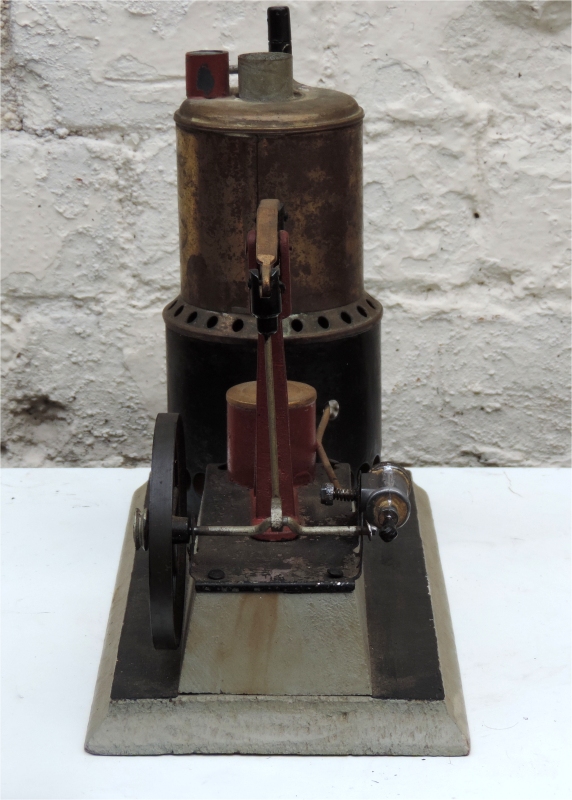 ---

Here is the finished engine, although it still needs a safety valve and a burner.
Not happy with the smokestack top which I will remake.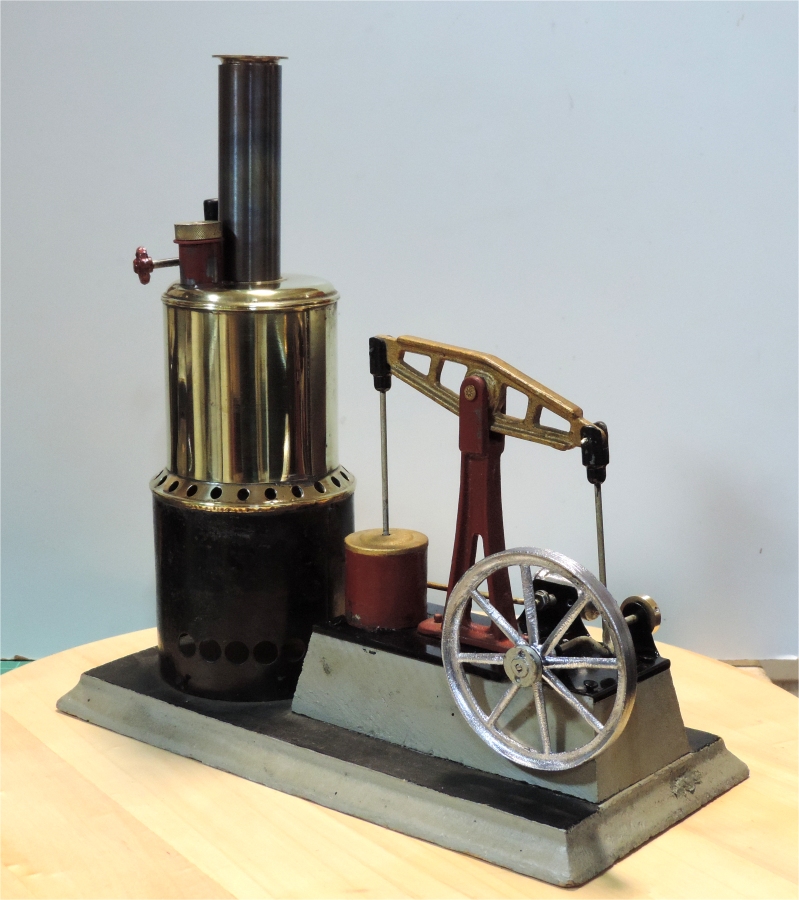 ---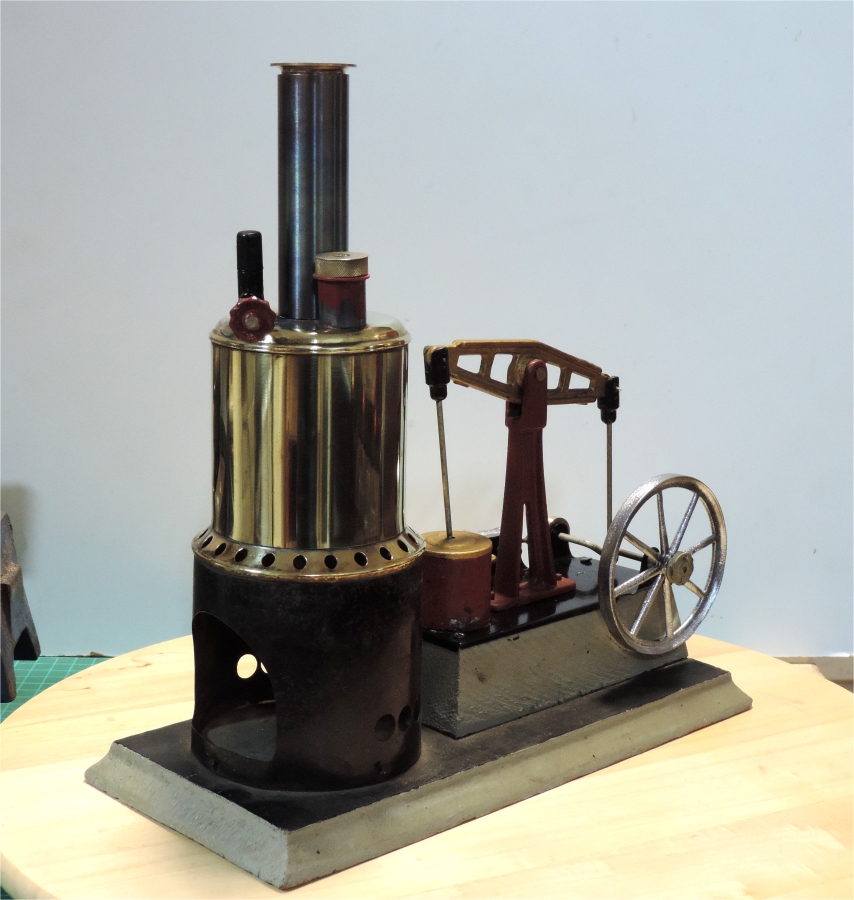 ---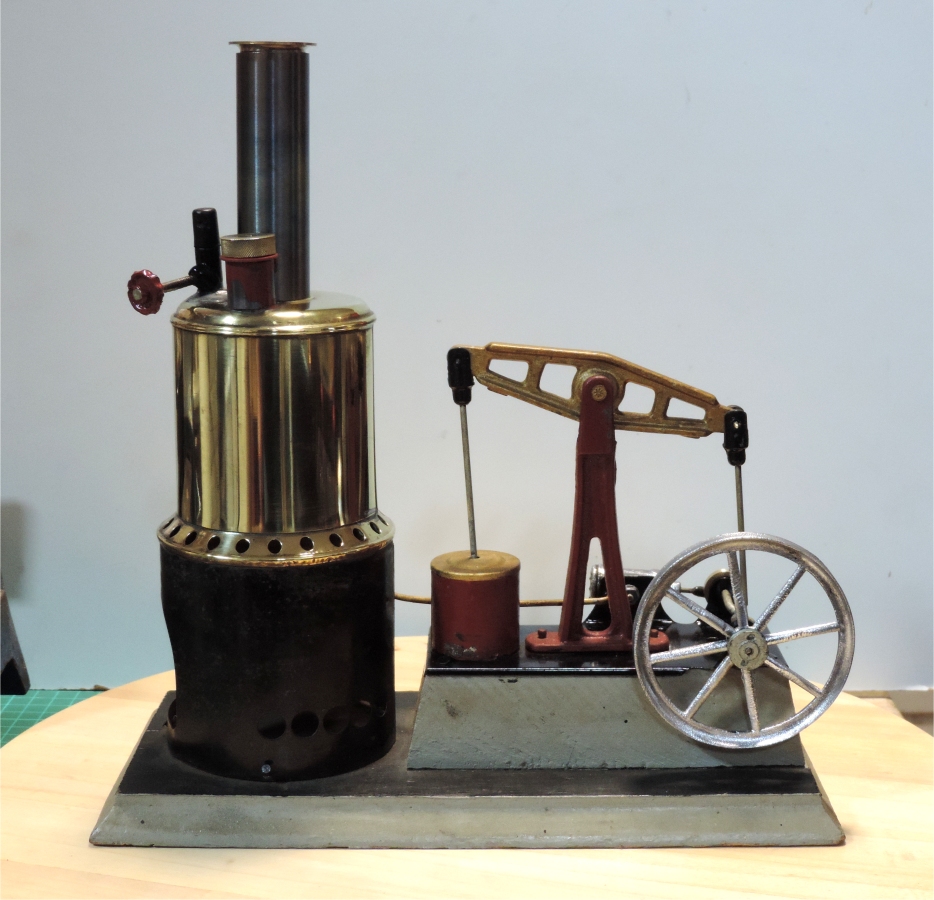 ---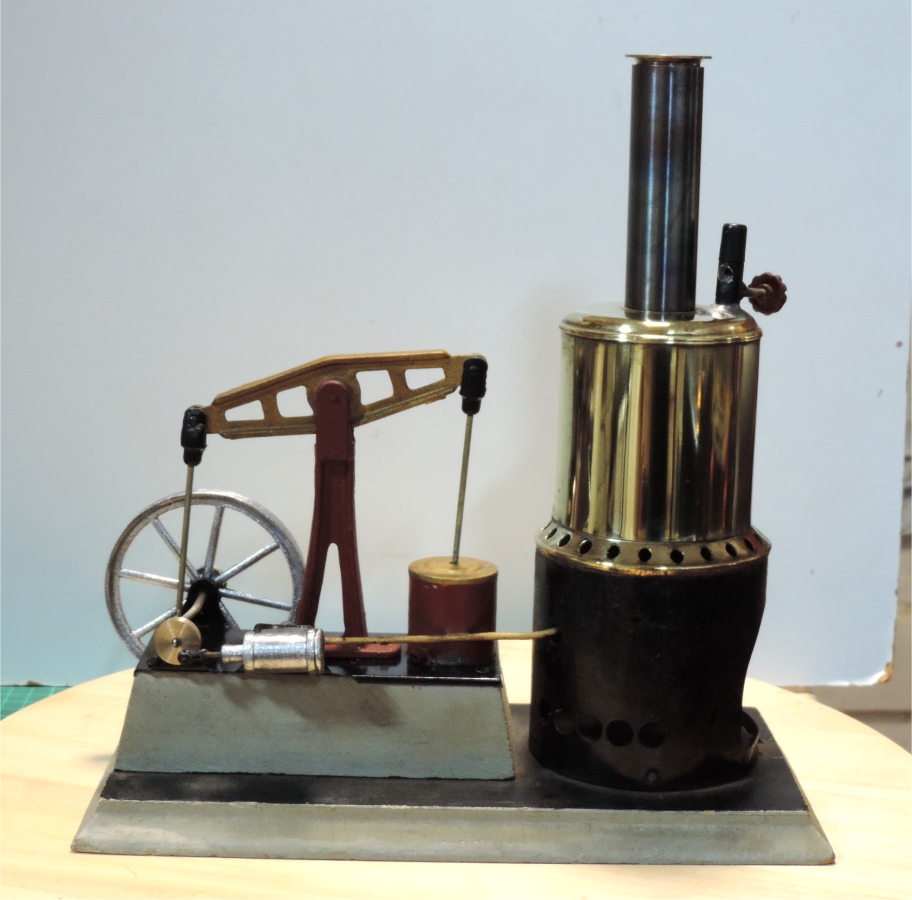 ---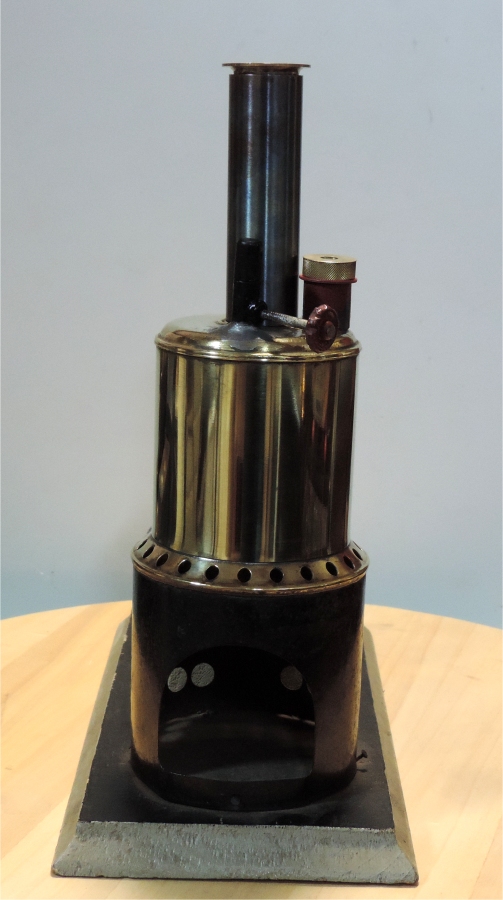 ---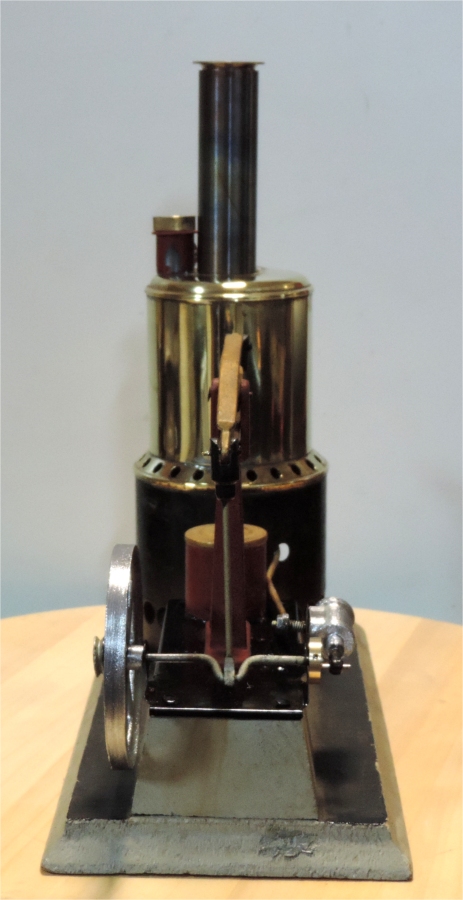 Back to American Engines Main Page
Back to Steam Main Page
---
---