Unknown Solenoid Engine

This was discribed by the seller on ebay as a "Vintage Early German Steam Engine Display Toy Model". I don't think so!
I have no idea of the manufacturer but I think it is of American origin. The reason is that the the threads are UNC. It is
of course a solenoid engine although unfortunately the coil part of the solenoid was missing. I don't think the aluminium
chimney was part of the original engine.

If anyone has any information on this engine please let me know, Email

Video here.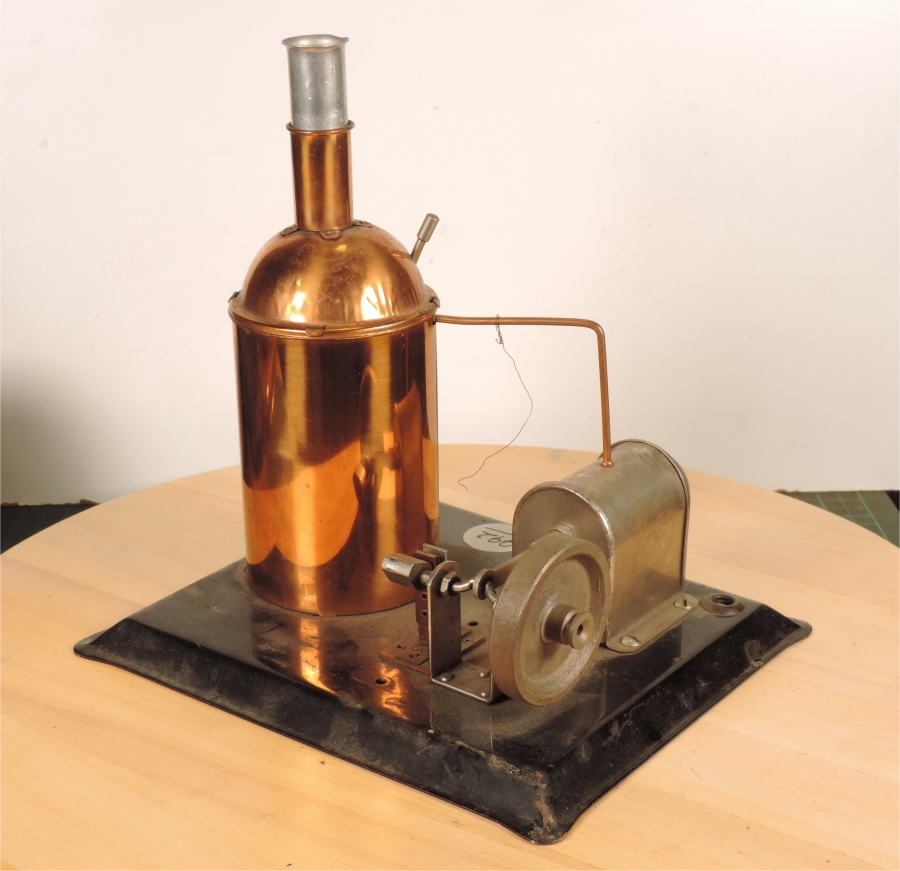 ---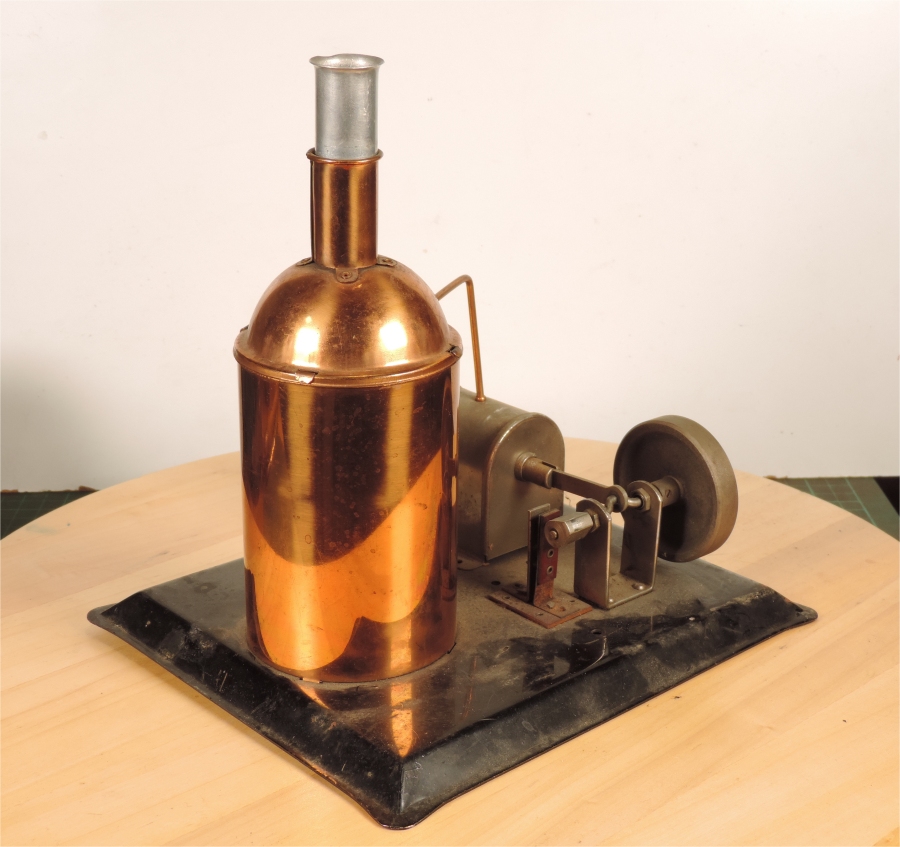 ---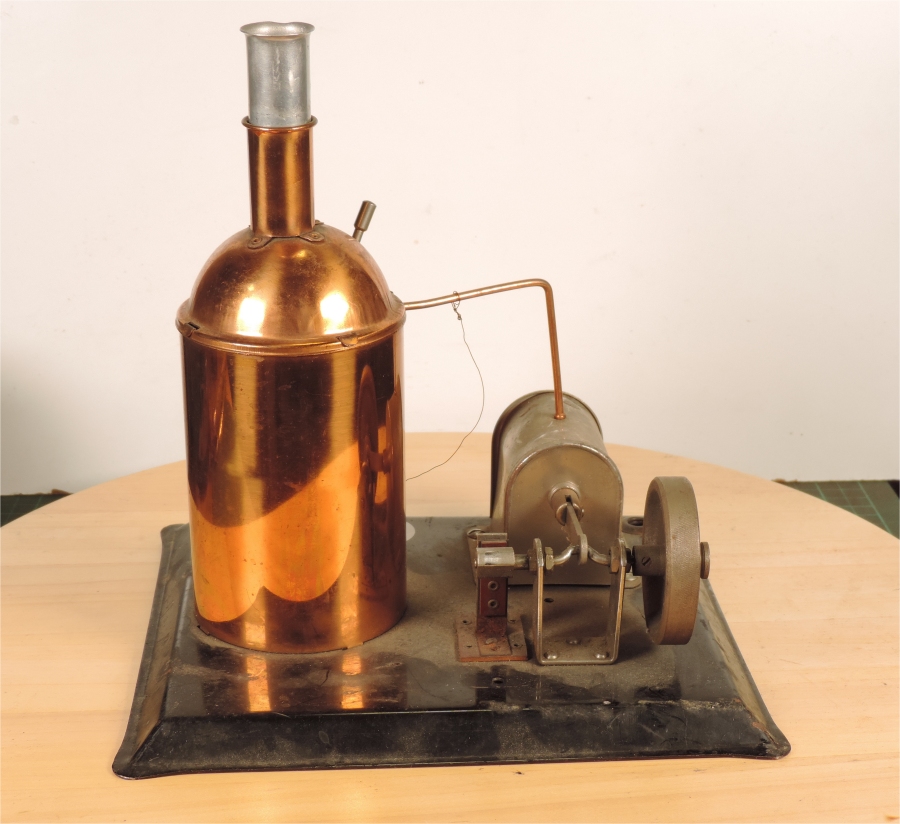 ---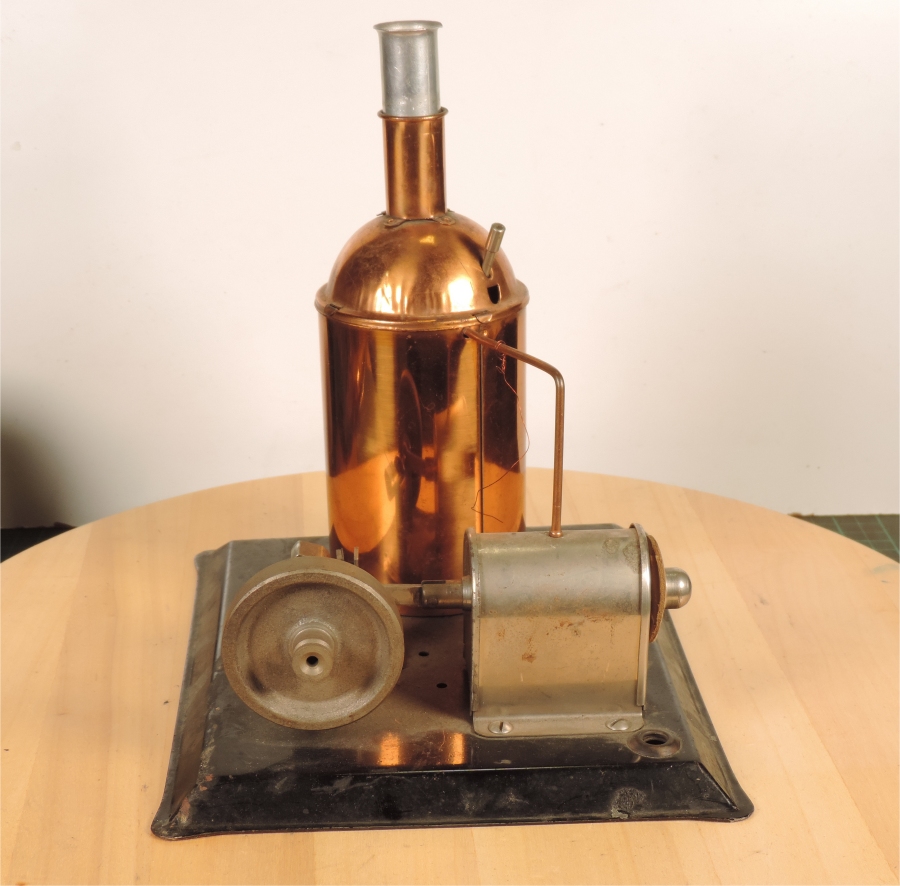 ---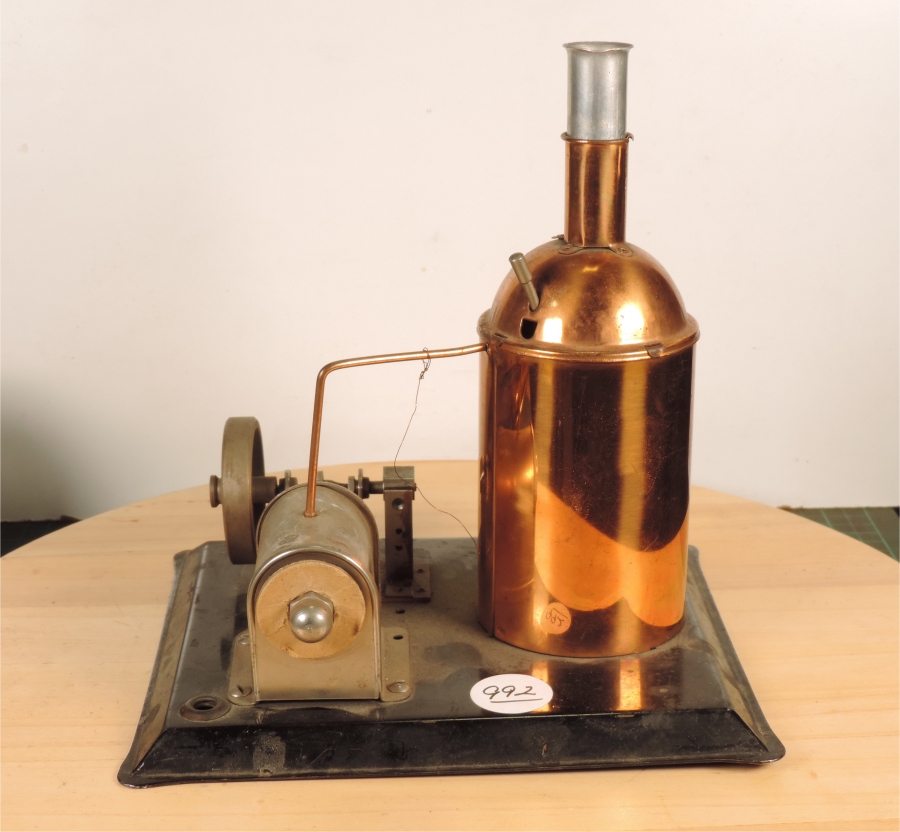 ---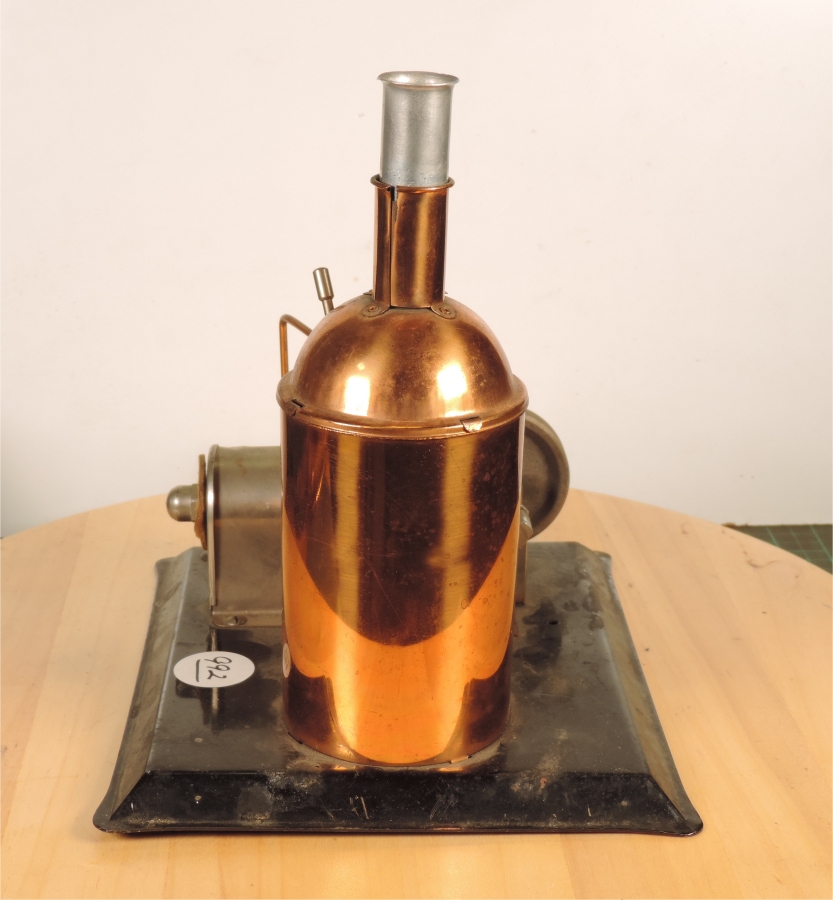 ---

Here it is stripped down to it's parts and as suspected, no solenoid.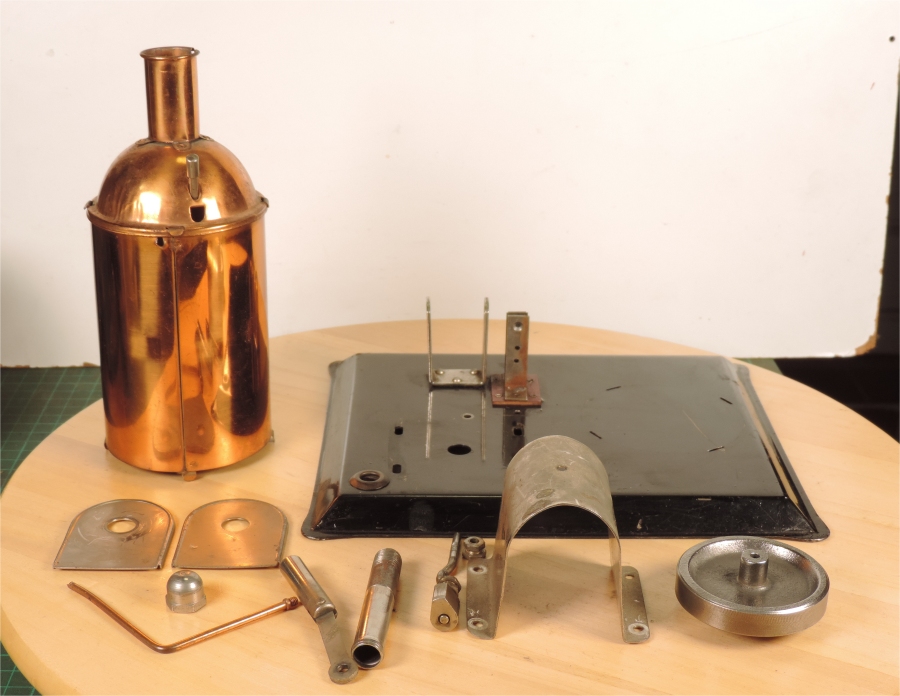 ---

I managed to find a suitable solenoid. It is slightly longer than the original so I will have to manufacture a new backplate.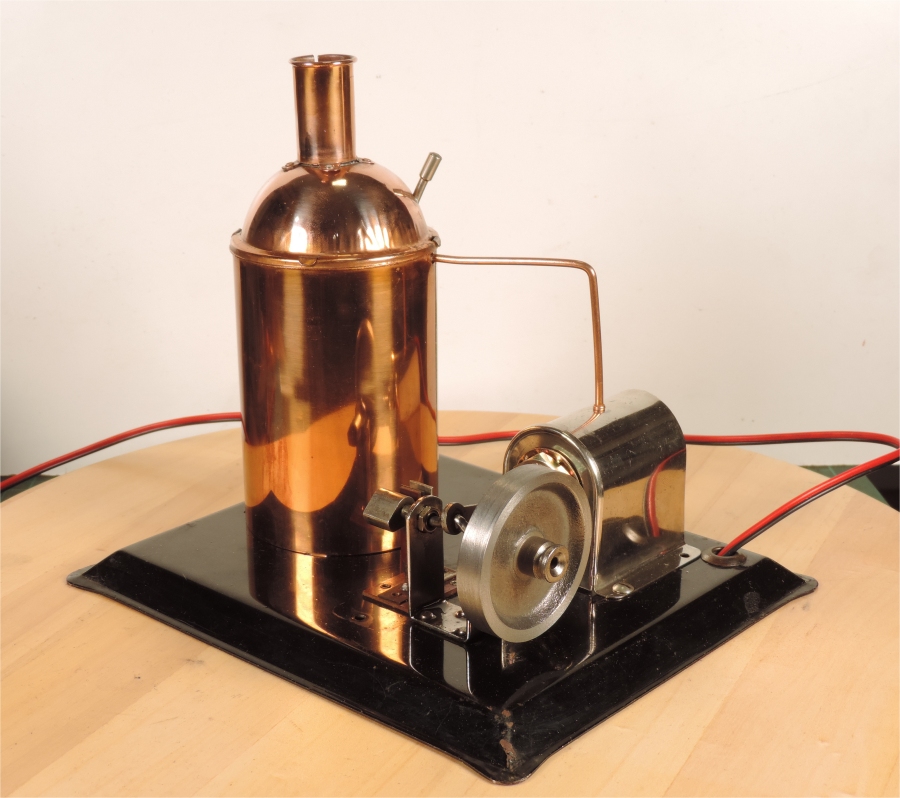 ---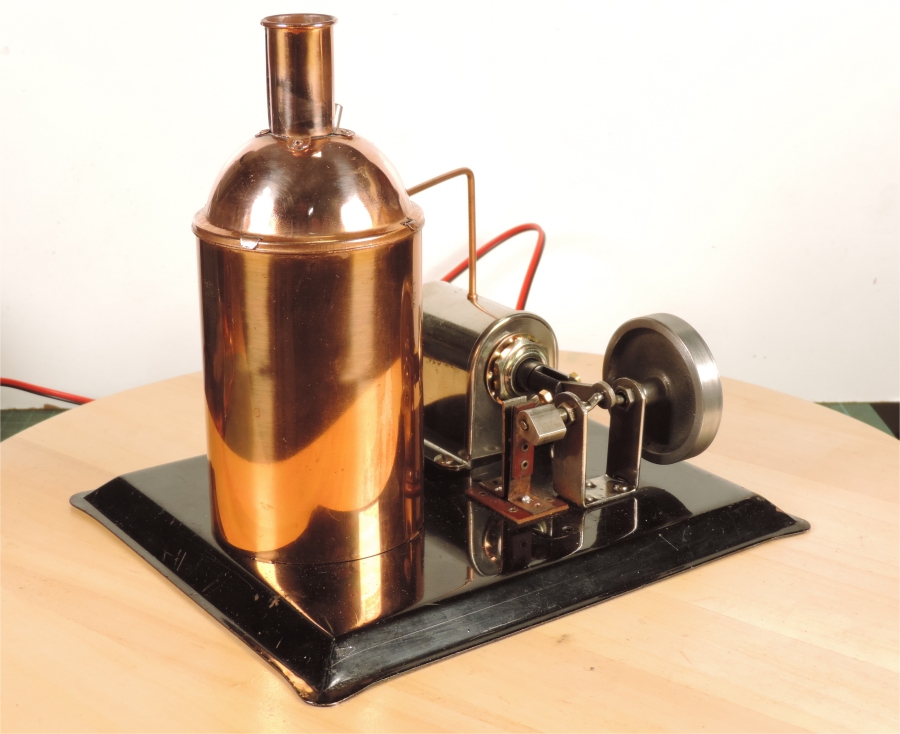 ---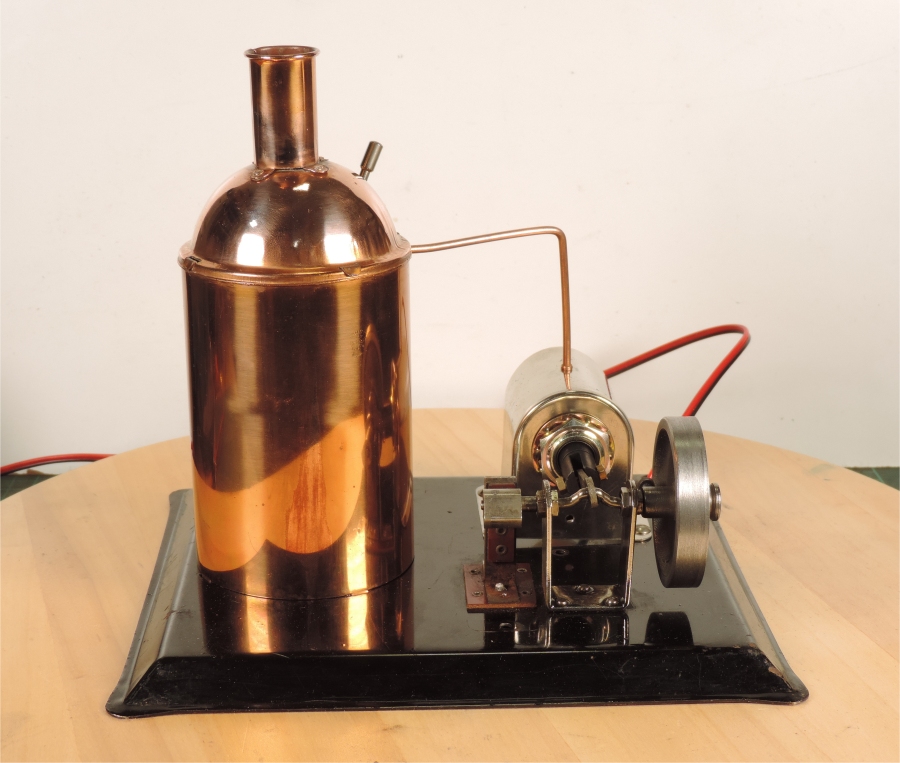 ---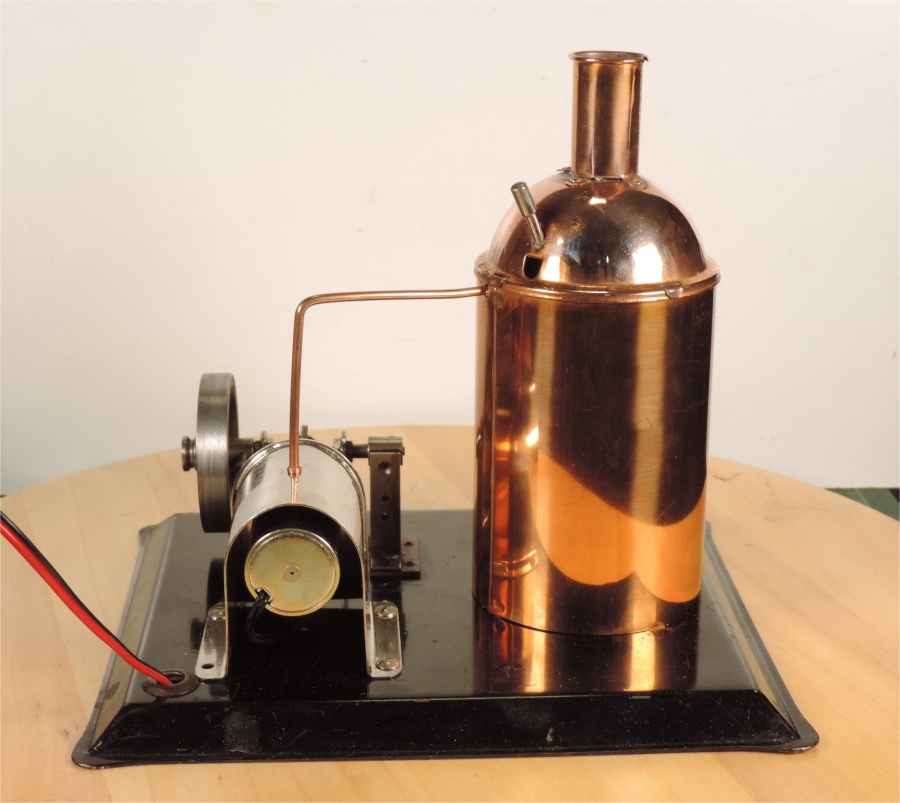 Back to Electro-Mechanical Engines Page
Back to Steam Main Page
---
---