Locomotion Steam Railbus & Trailing Car

Finally, The Milford Hill Light Railway has a Locomotion Steam Railbus in the engine shed! Not just the Railbus but
a two car set complete with Trailing Car.

This was made possible by two outstanding gentlemen of the model railway community. First, Simon Whenmouth
of Anything Narrow Gauge who told me about this two car set and second, Jay Kovac of The Train Department who
sold it to me and did such an excellent job of packing it to survive it's long journey across the Atlantic. Which must
make it one of the furthest travelled Locomotion Steam Railbuses as it's been across the pond at least twice in it's life.

Like my Steam Engineers Bus, this one is 45mm and will have to be
re-gauged for my line, so it will be a while before it gets it's first run on rails.

A very brief clip on it's second run, here. Latest video with trailing car here.
After some more fiddling it will now run continuously, video here.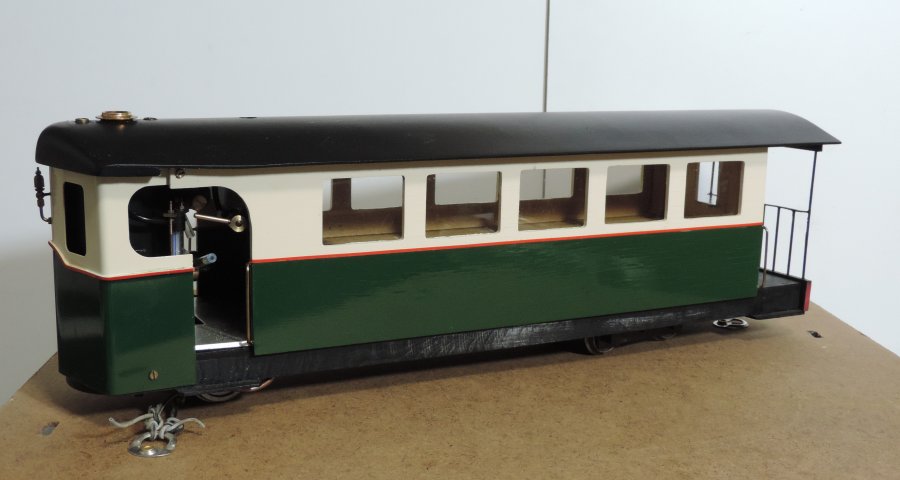 ---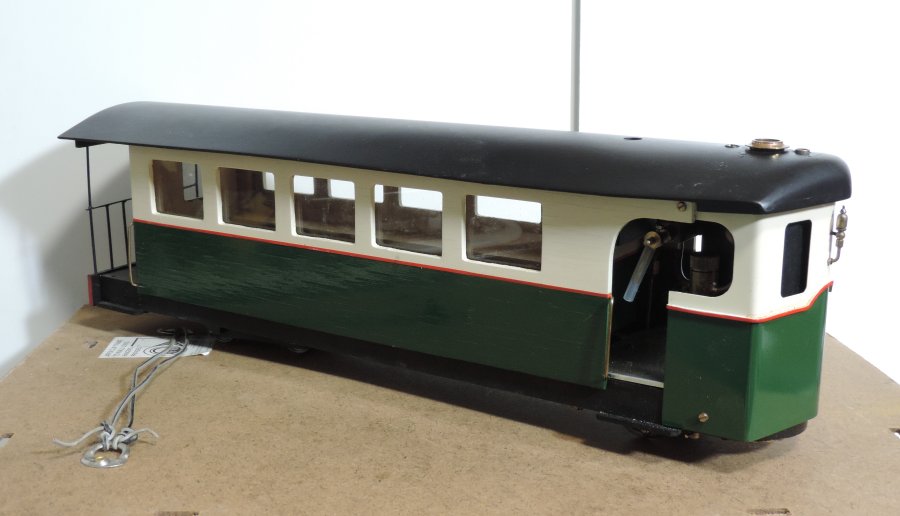 ---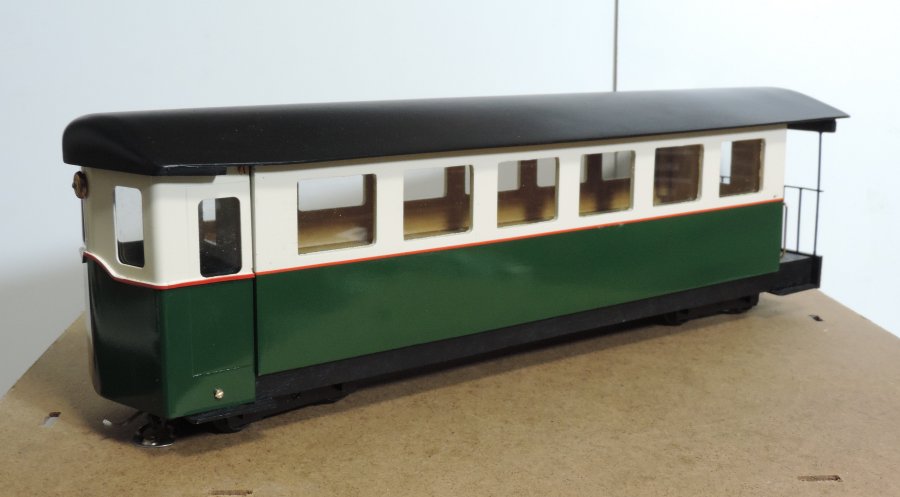 ---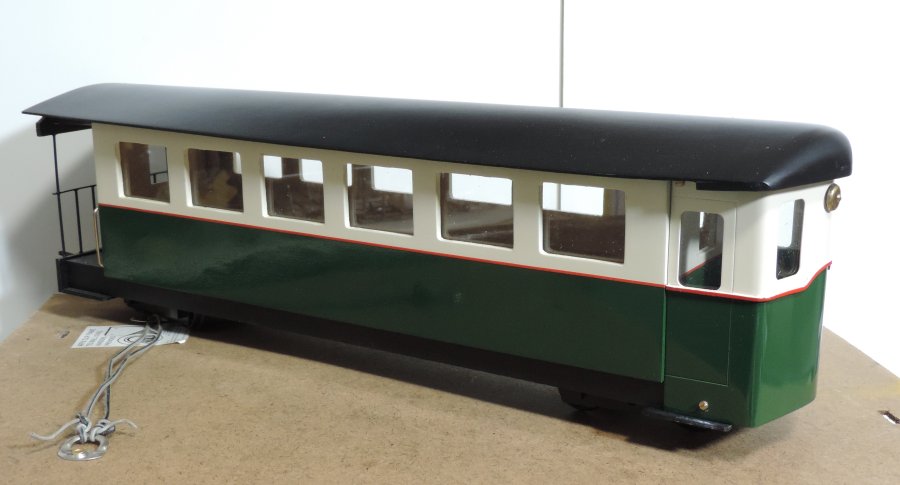 ---

Managed to make some progress with the re-gauging over Easter. The chassis is done, just modifying the steam feed
pipes and manufacture of new boiler mounting straps still to do.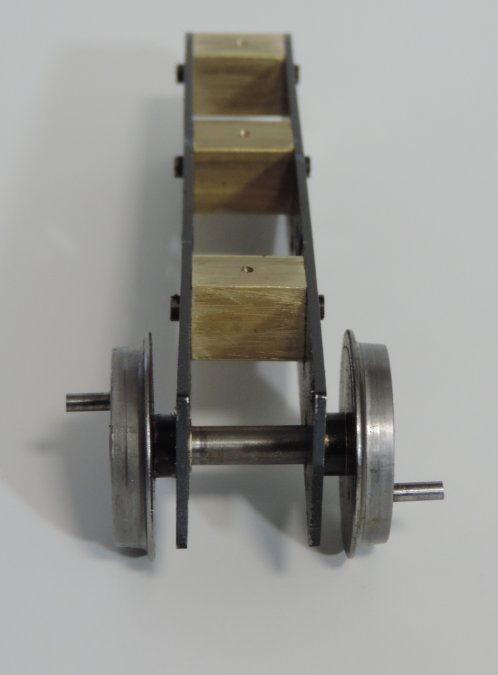 ---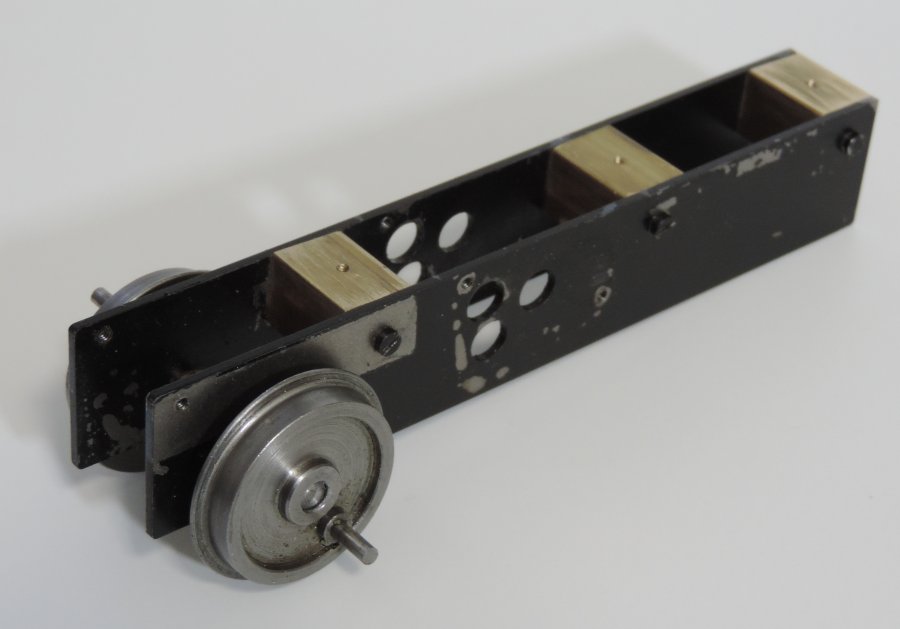 ---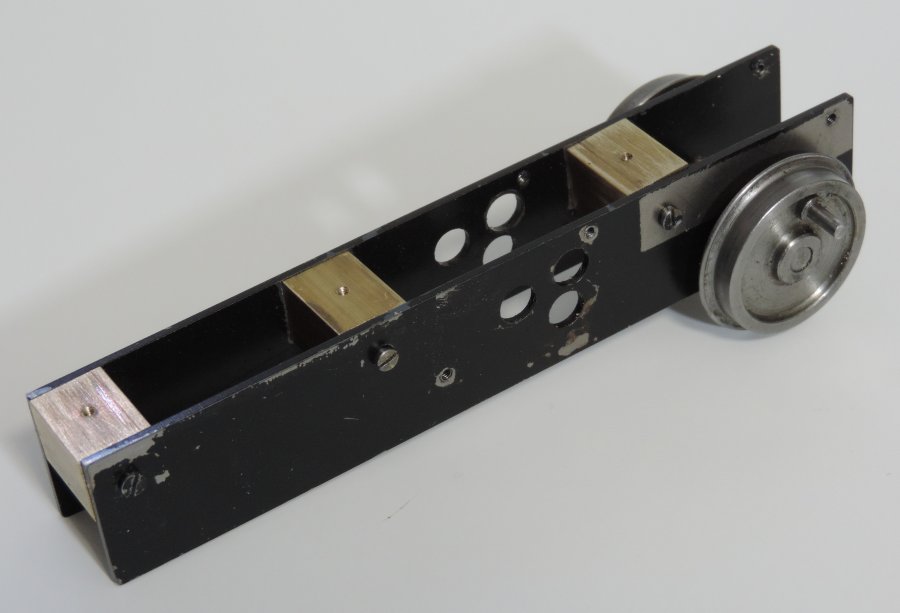 ---

Re-gauging of the Railbus complete, still have the trailing car to do.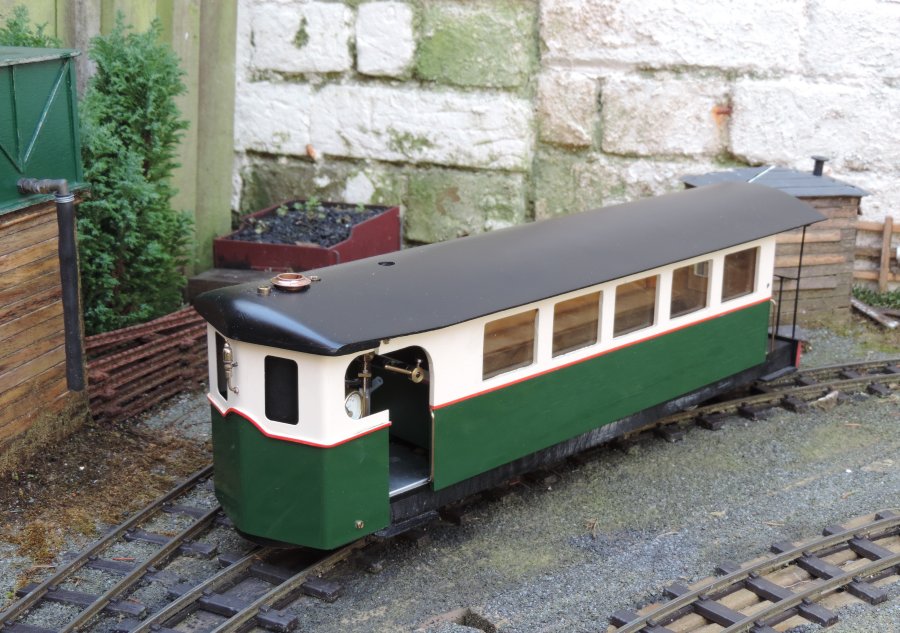 ---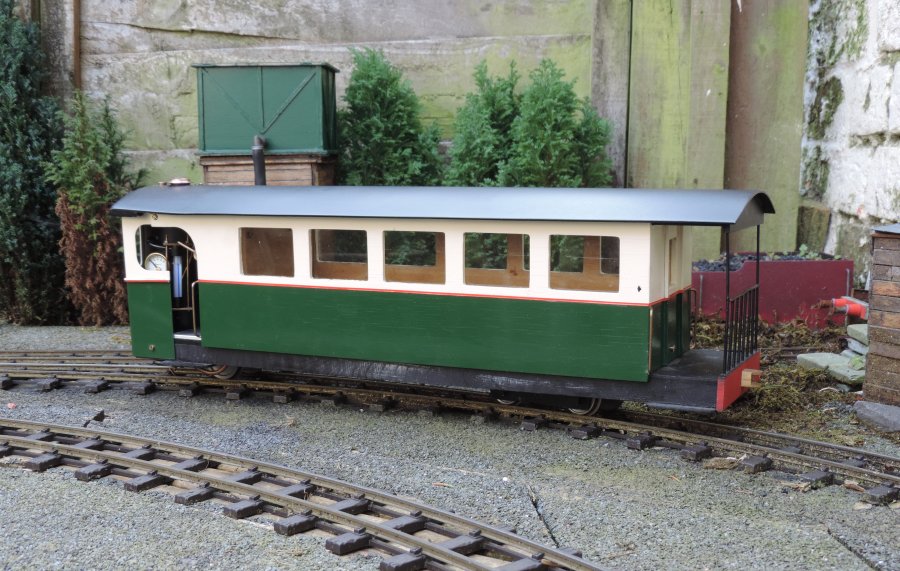 ---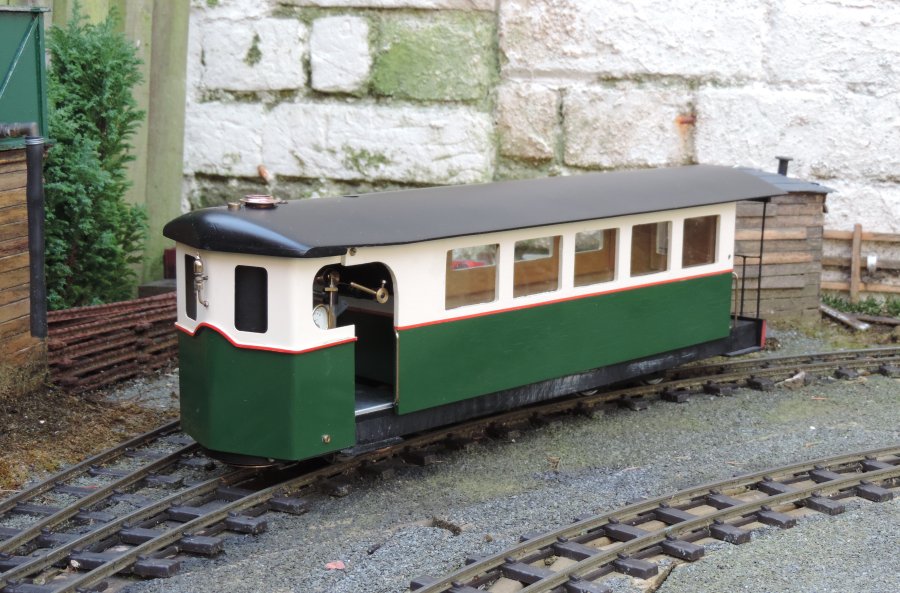 ---

The finished set, out on the line for the first time.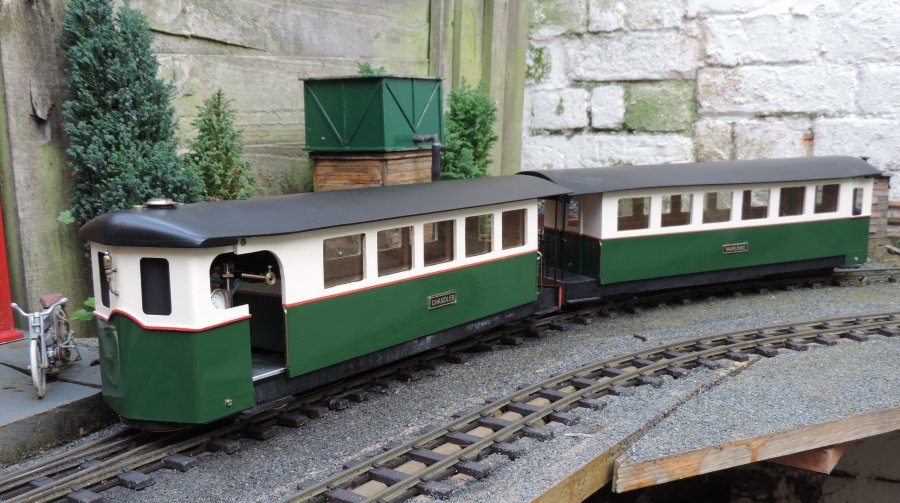 ---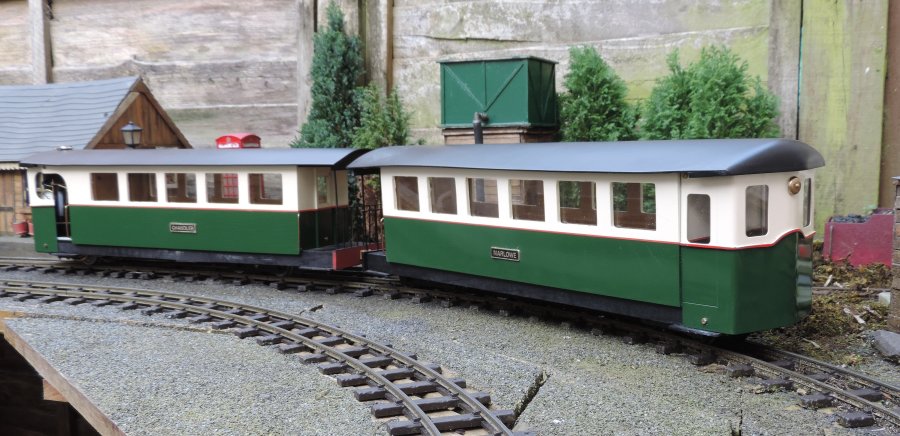 ---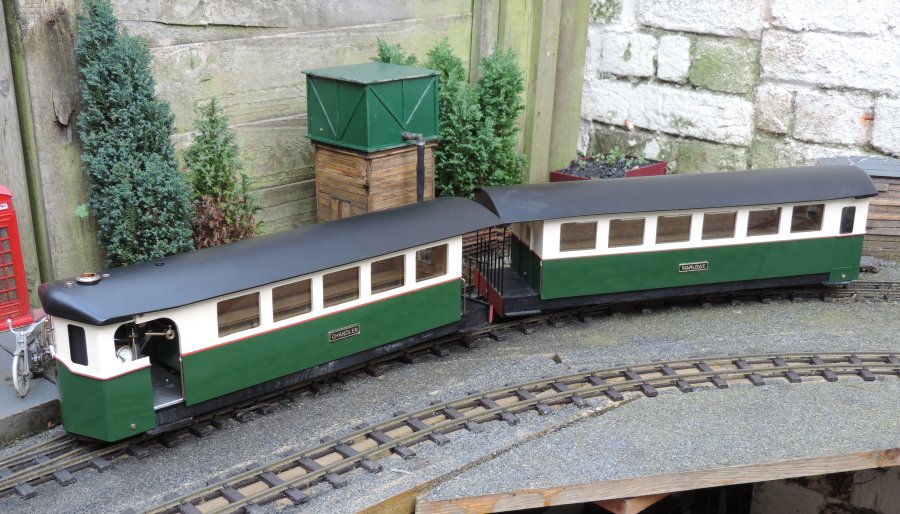 ---

Got the nameplates etched last weekend.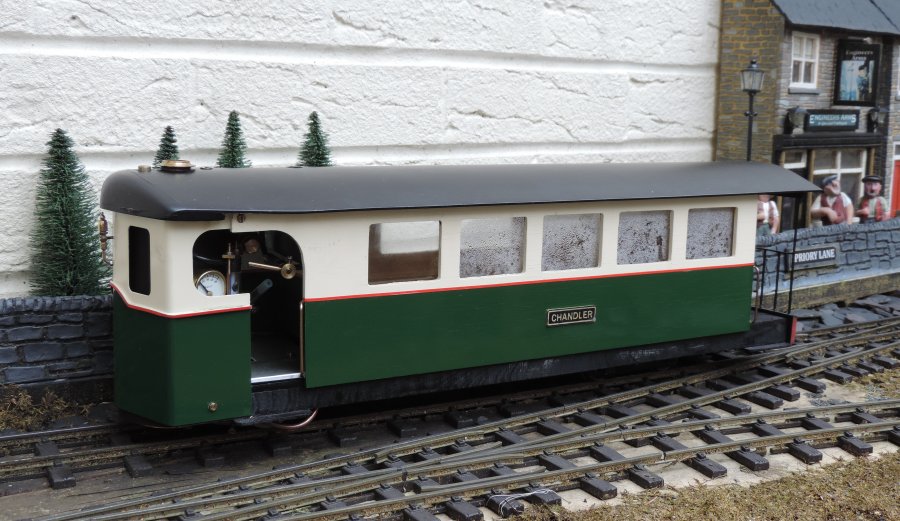 ---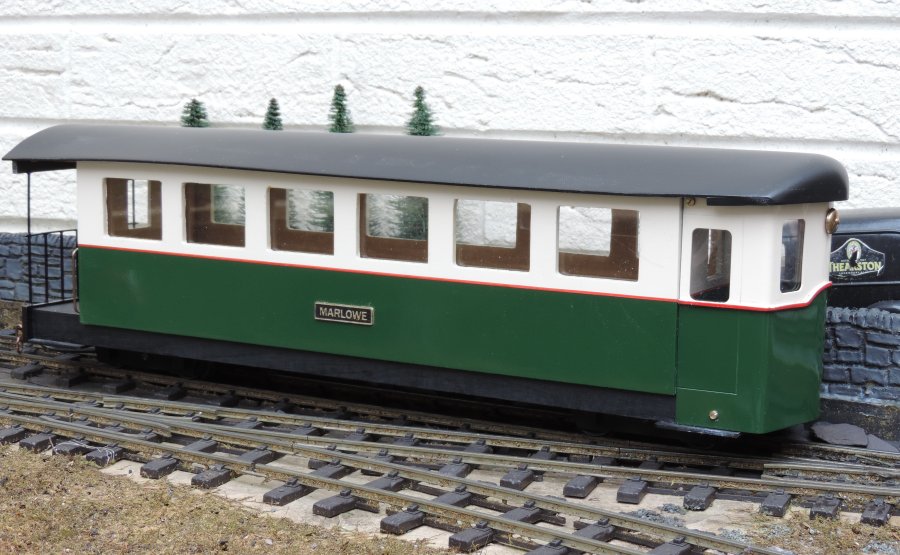 Back to Steam Locomotives
Back to TMHLR Main Page
---
---