Locomotion Steam Engineers Bus

For me this is pretty much the Holy Grail, i finally own a Locomotion Steam Locomotive! Many thanks to my friend
Bob Brown for pointing this out to me on Garden Railway Specialist's website. These Steam Engineers Buses are
even rarer than the Railbuses and this is a particularly fine example. The keen eyed will have spotted that is one is
45mm and my line is 32mm. However it doesn't look to difficult to re-gauge. First video here.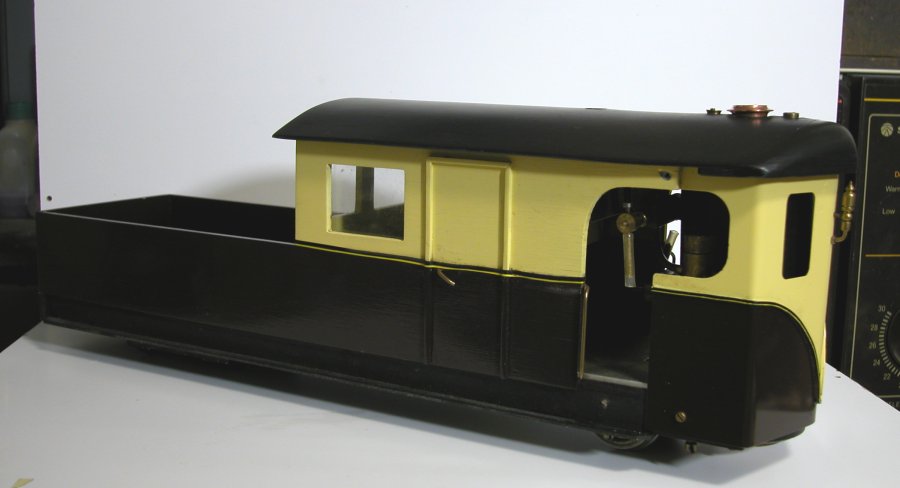 ---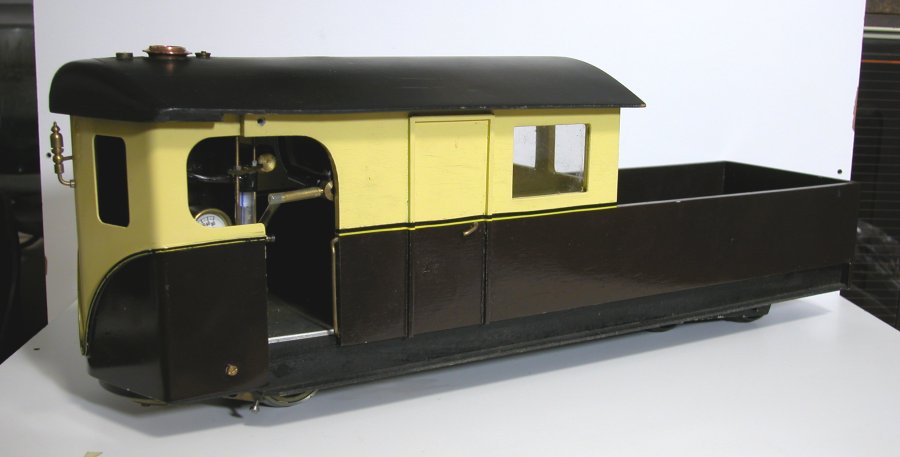 ---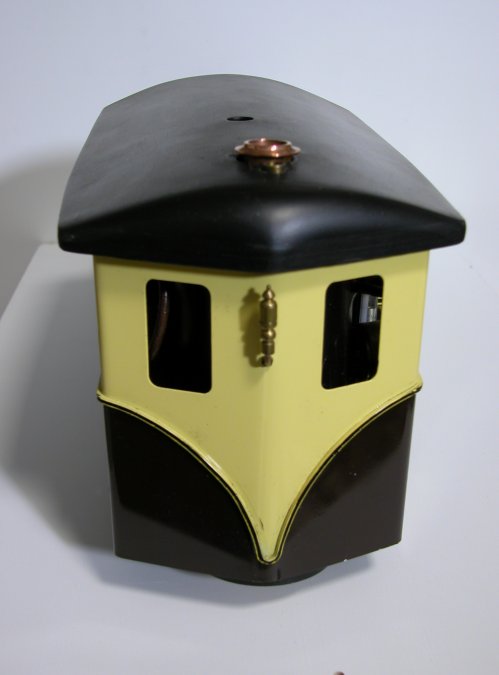 ---
---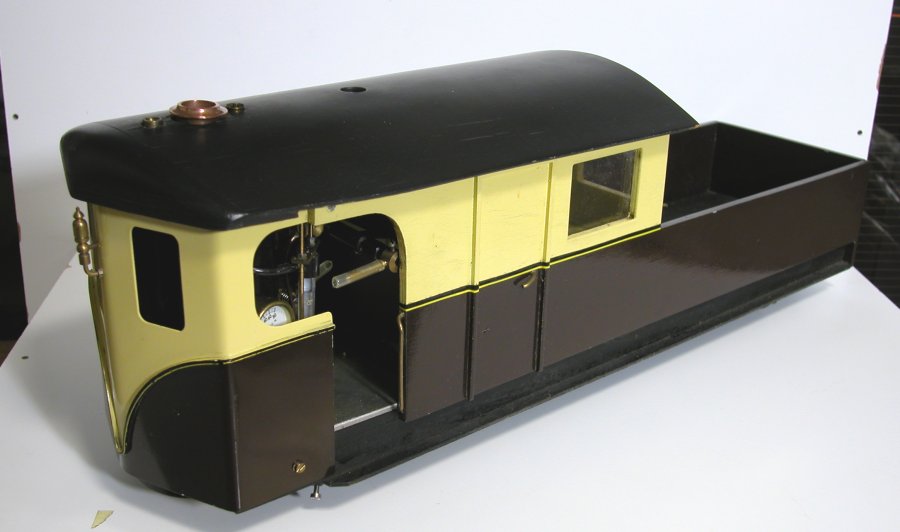 ---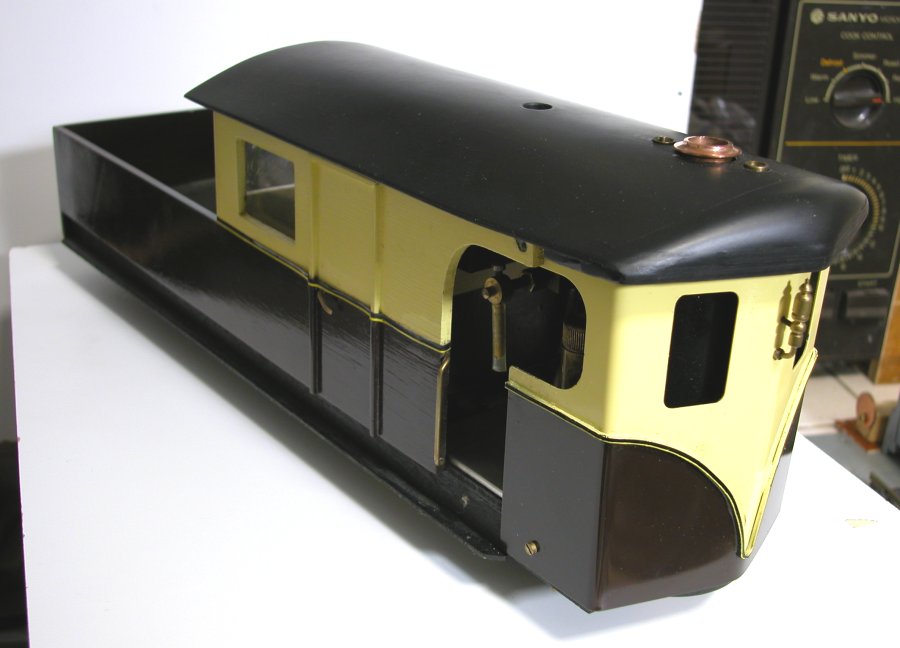 ---

The re-gauging exercise requires the loco to be stripped down so i thought i'd take a few pictures in it's disassembled state.
David Hardy's design is excellent, it is extremely easy to take the loco apart, just a few screws. The cylinders will never lack
for lubrication, the displacement lubricator is huge.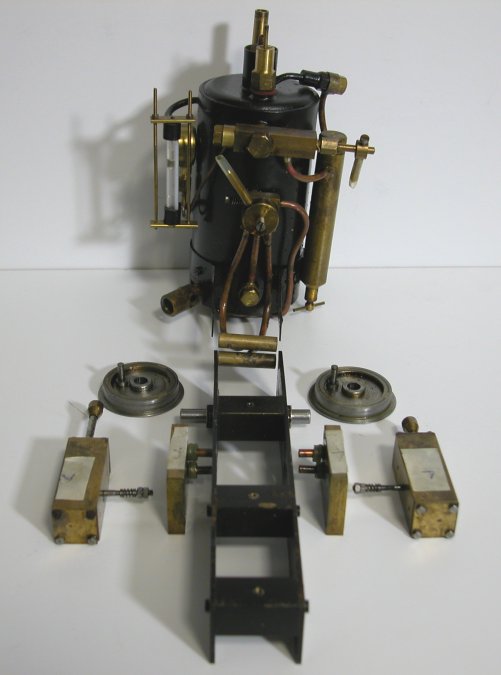 ---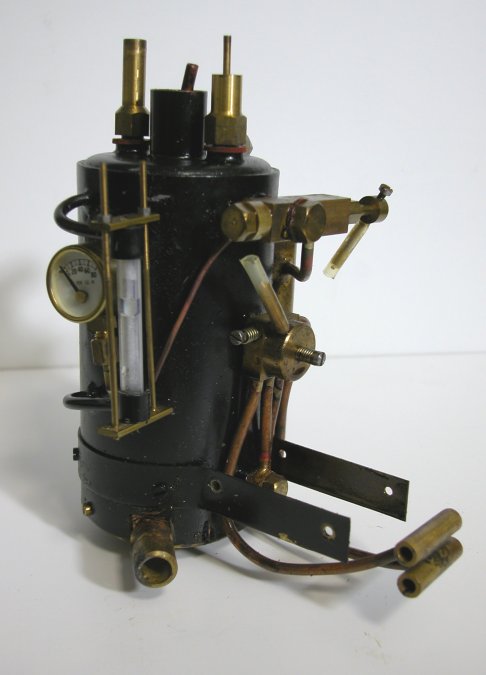 ---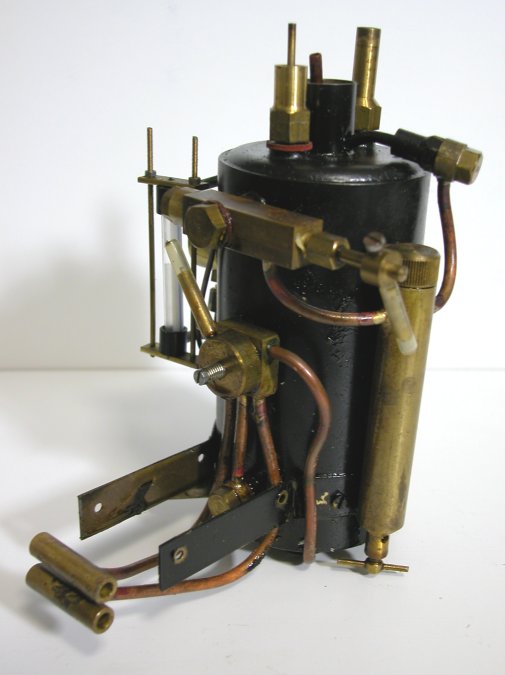 ---

First stage of re-gauging is done, the pictures below show a trial fitting of the new frame spacers, modified bushes and cut down axle.
Next job is to trim the steam feed pipes and manufacture some new boiler supports.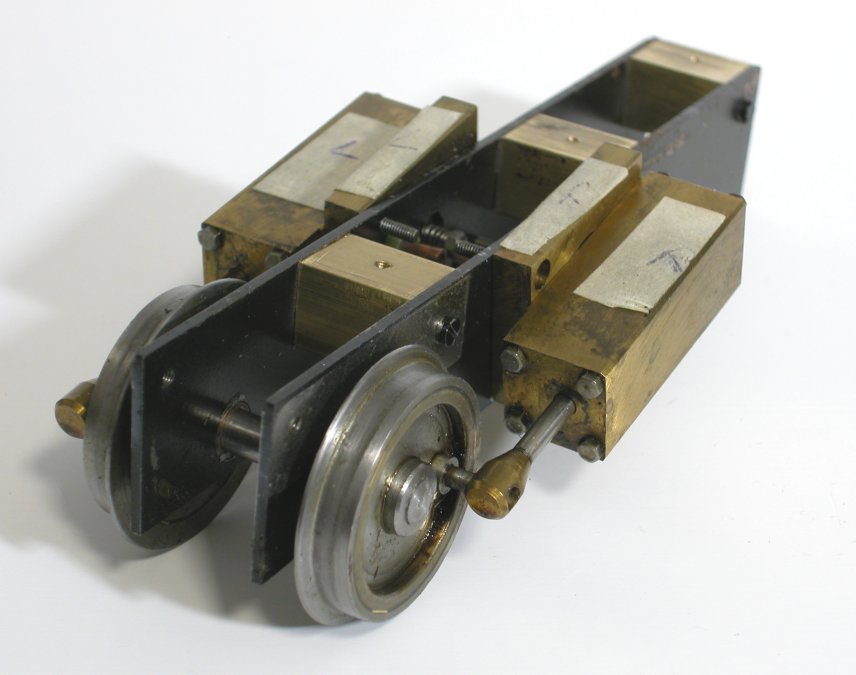 ---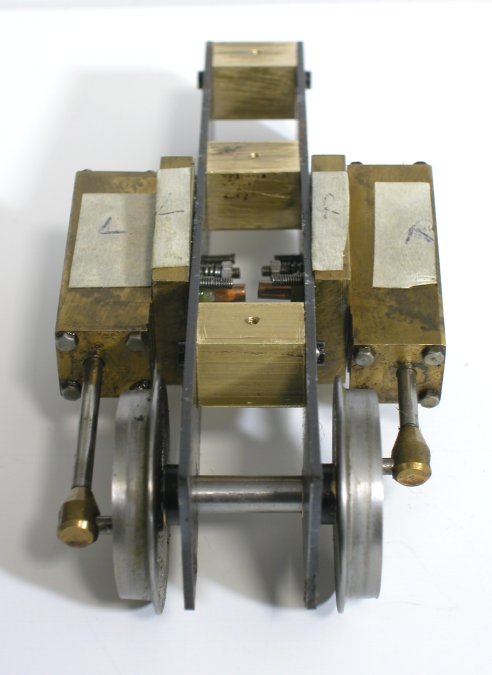 ---

Out on the line for the first time as a 32mm locomotive.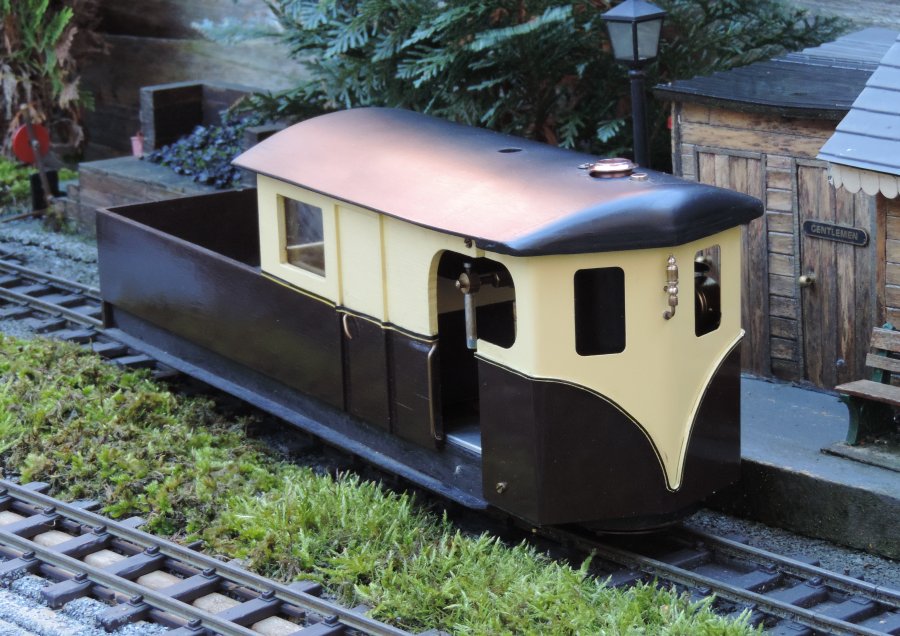 ---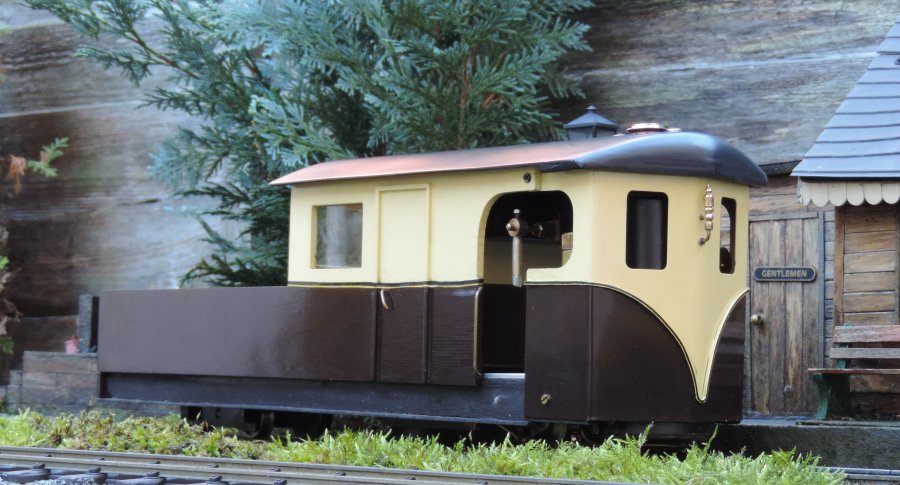 ---

In steam.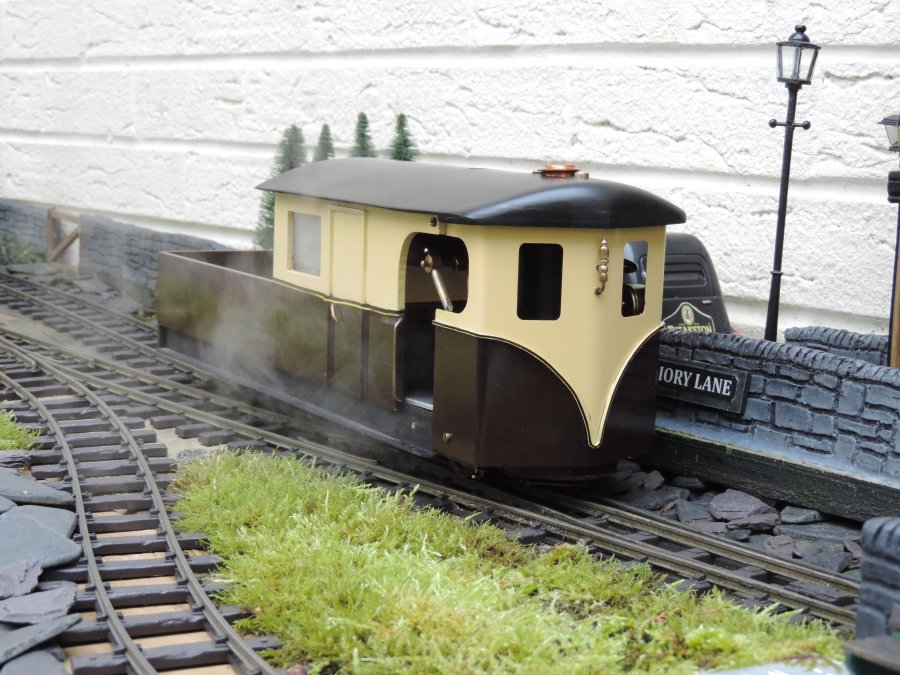 ---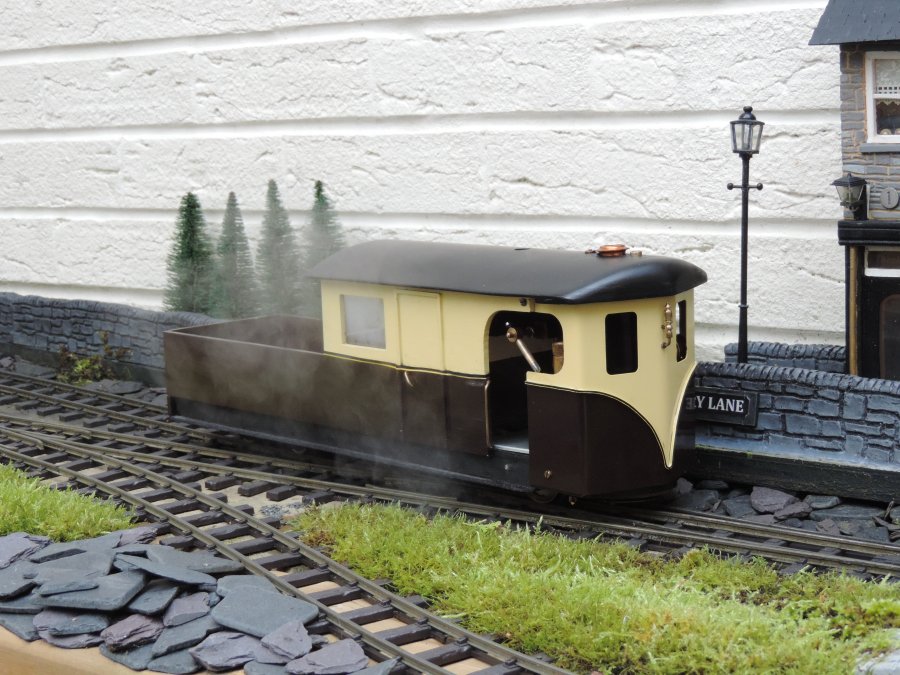 ---

Not too difficult to come with a name for it.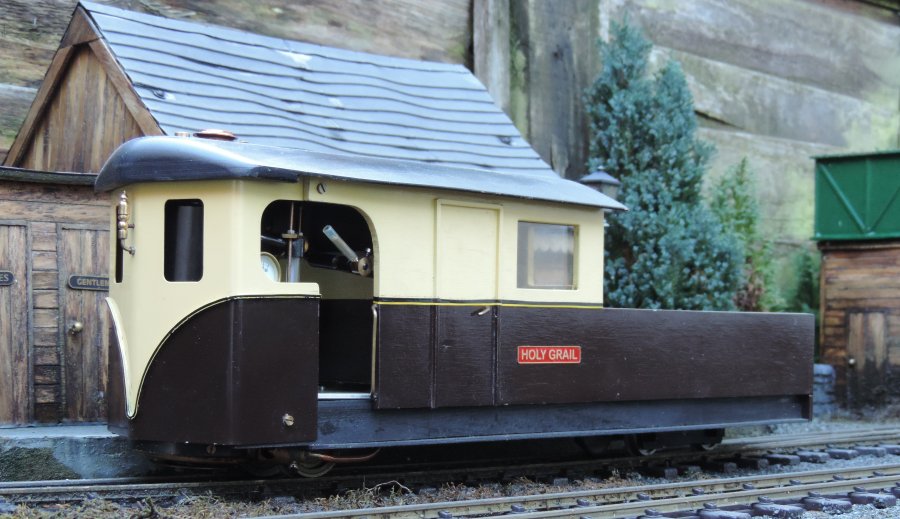 Back to Steam Locomotives
Back to TMHLR Main Page
---
---