Schoenner 101/2

I was beginning to think that was never going to get another steam engine! However a recent ebay auction win
this is a Schoenner 101/2 which dates from 1900 - 1905. In very good condition and including it's wooden box.
The only real blemish is that the sight glass is missing and the holes in the boiler have been plugged rather badly.
These first pictures were taken straight out of the box after unpacking.

First look video here. First steam here.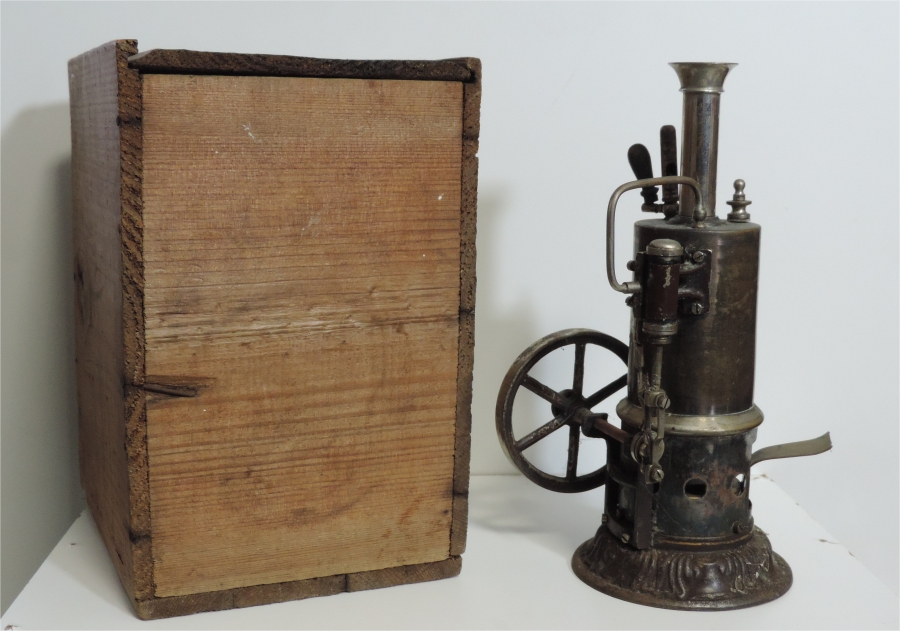 ---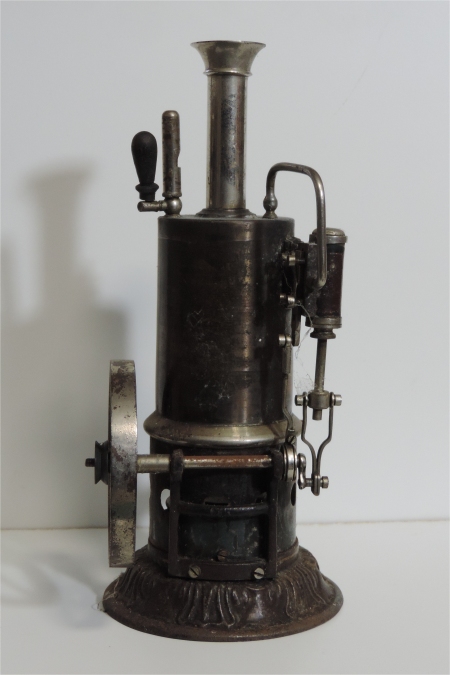 ---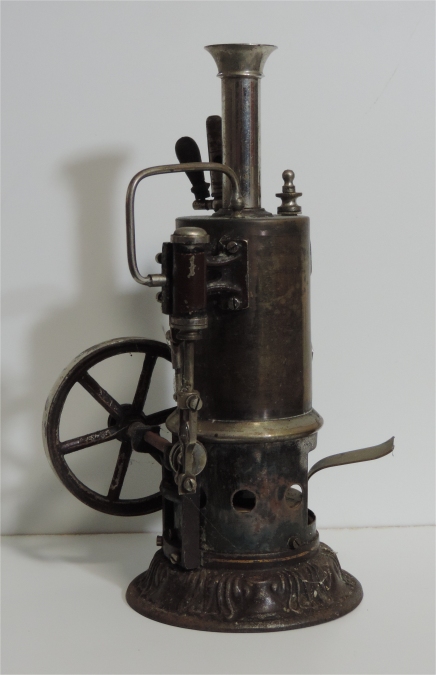 ---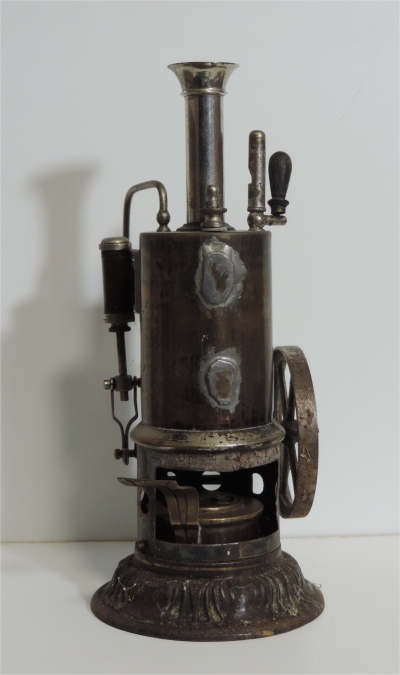 ---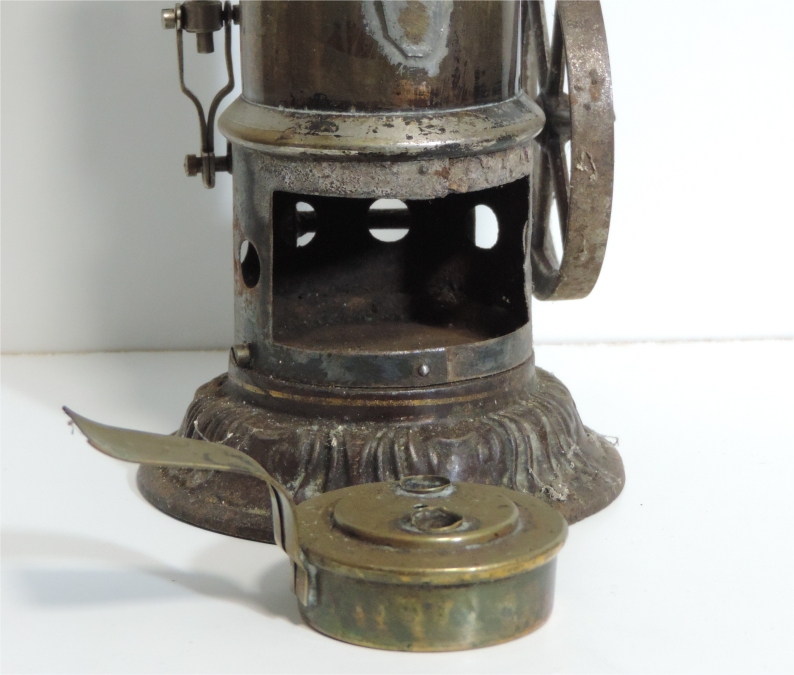 ---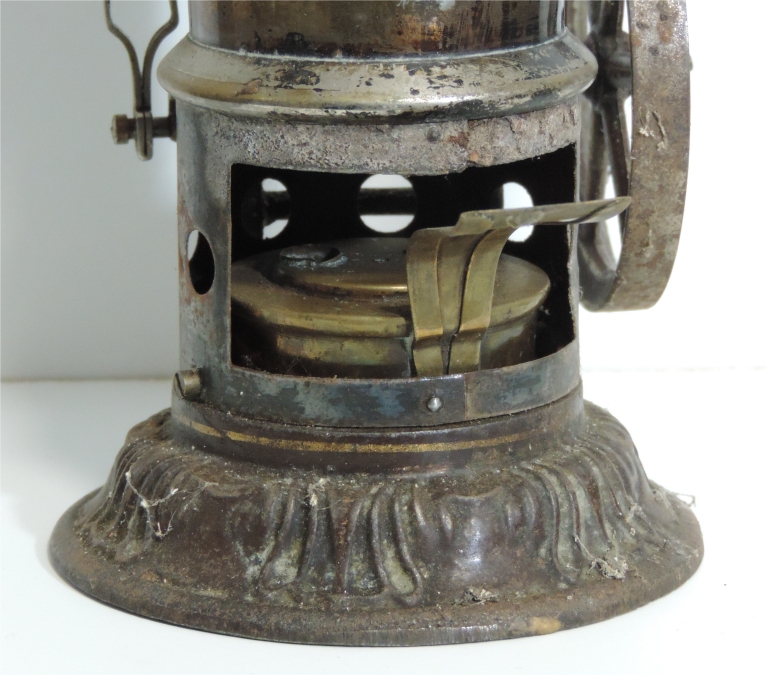 ---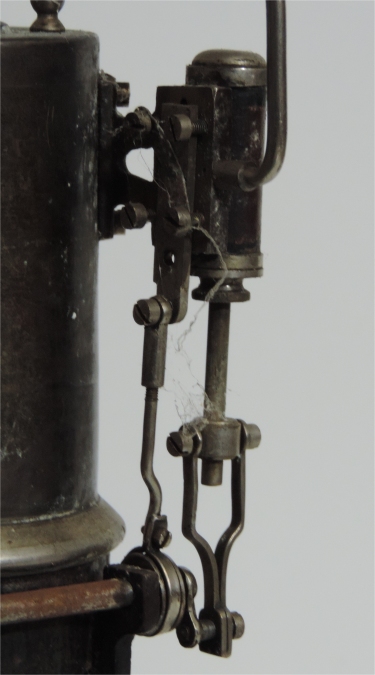 ---

Here it is after a good clean and before the first steaming.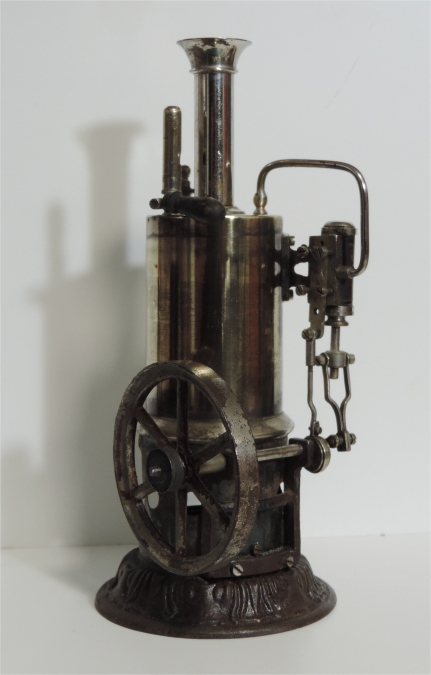 ---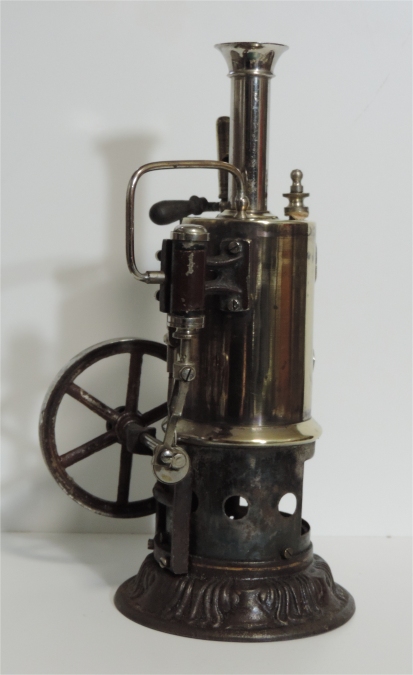 ---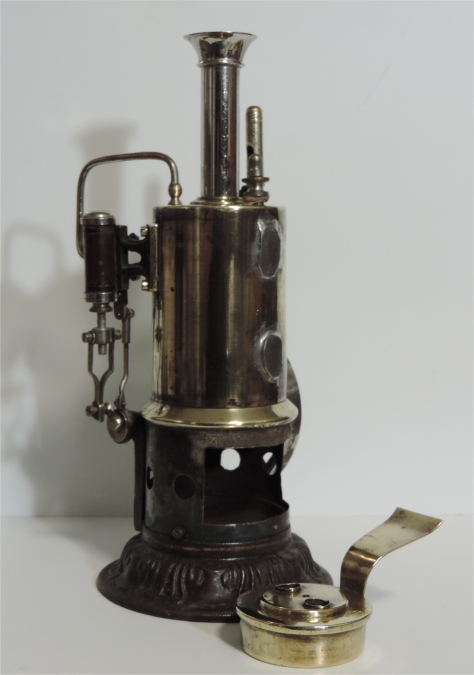 ---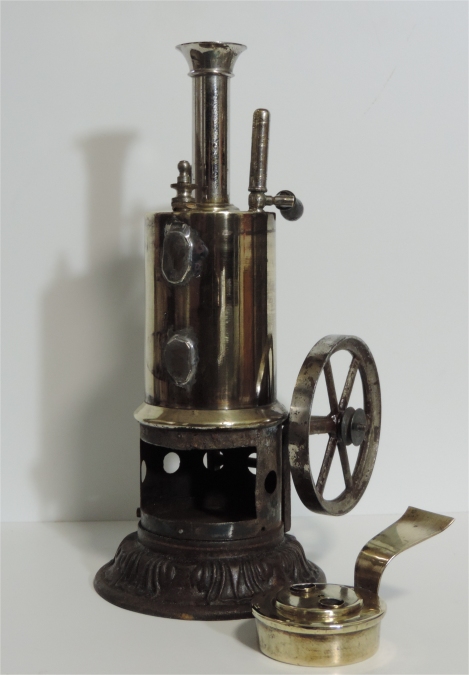 Back to German Engines Main Page
Back to Steam Main Page
---
---