SIM Co. Model No.50 Watt Senior

This is SIMM Co's other horizontal model steam engine, the Number 50 Watt Senior. Sadly although packed very well it
suffered a dent to the top of the boiler by the whistle during its trip across the atlantic. Hopefully that won't be too
difficult to repair.

Thanks to my friend and fellow model steam engine collector Charlie Miller i now know a lot more about these
engines. Although manufactured by the Specialty Instrument & Machine Company ( SIM Co) these model steam
engines were distributed by the Harvey - Miller Corporation. There were five engines in the range three horizontal
and two vertical. The horizontal engines were, The Watt Master, The Watt Senior and the Watt Junior. The vertical
engines were The Watt Special and The Victor.

Video here.

This advert was very kindly supplied to me by Charlie Miller.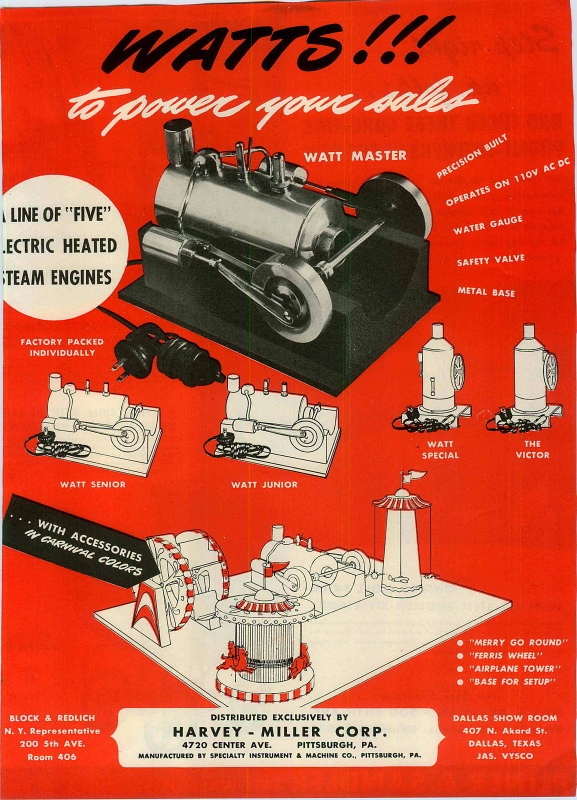 ---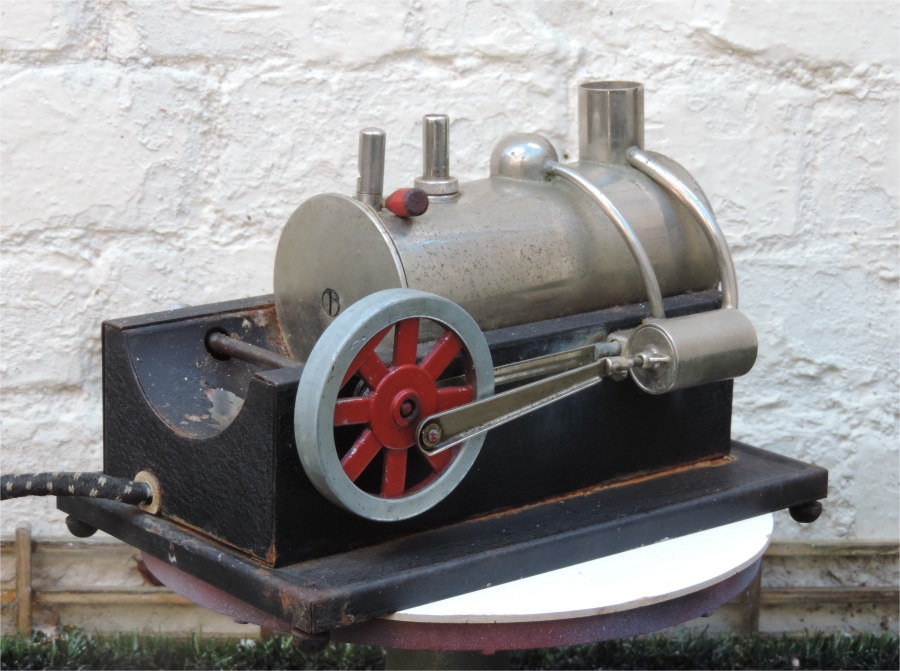 ---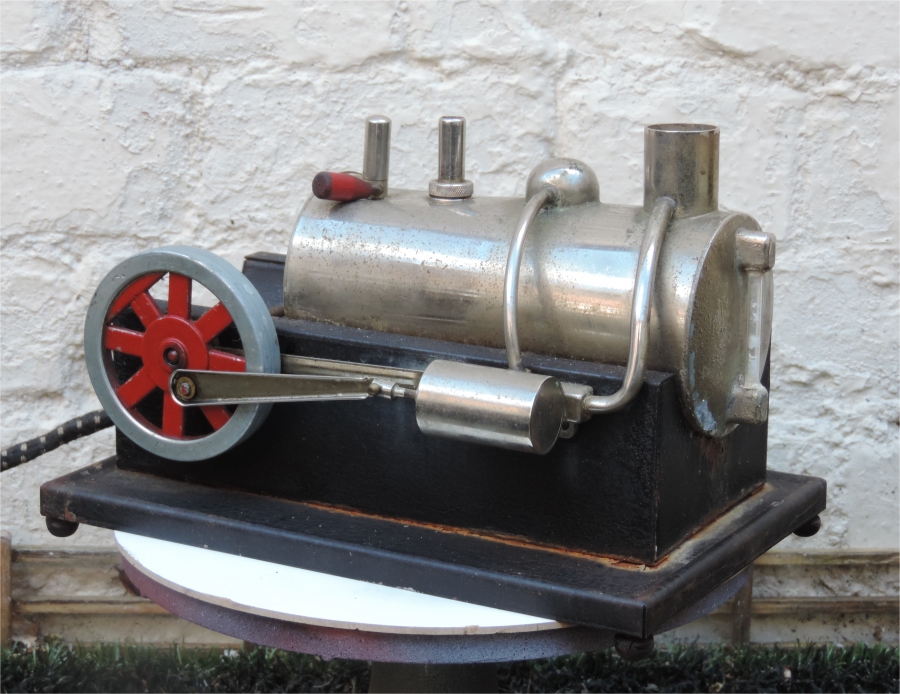 ---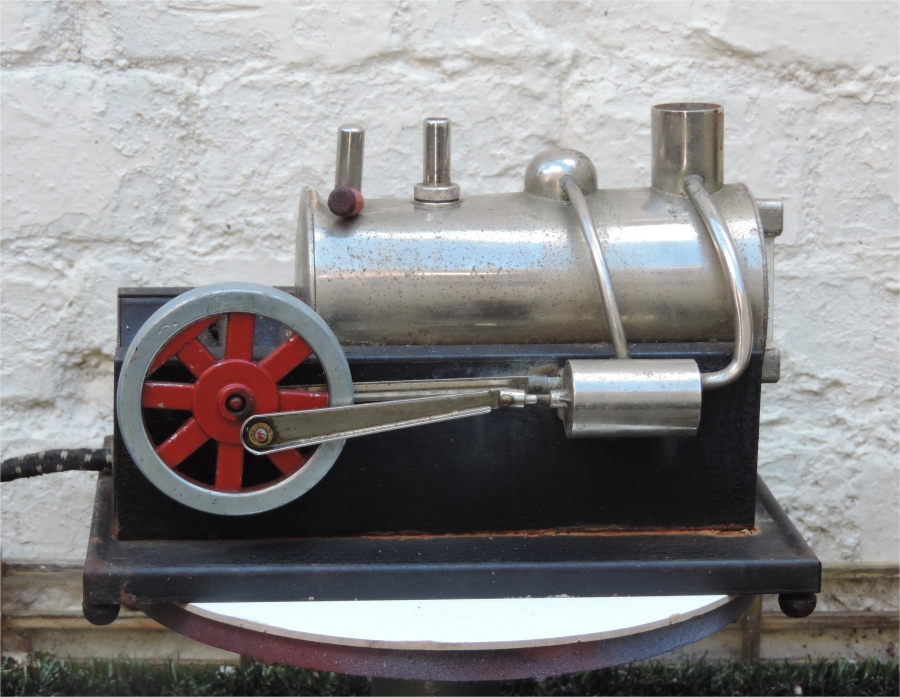 ---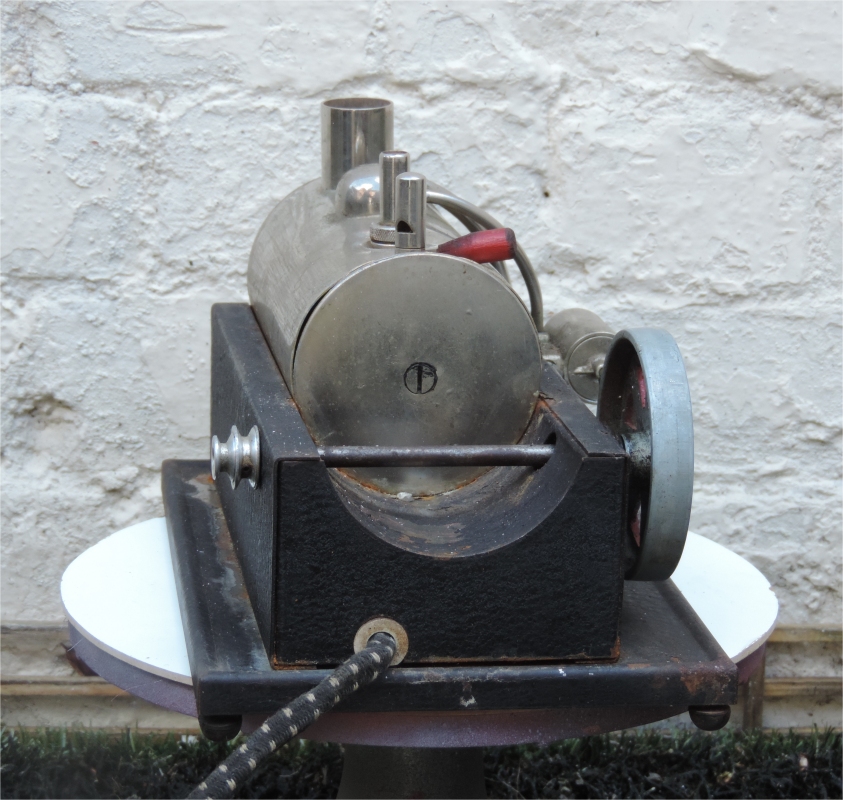 ---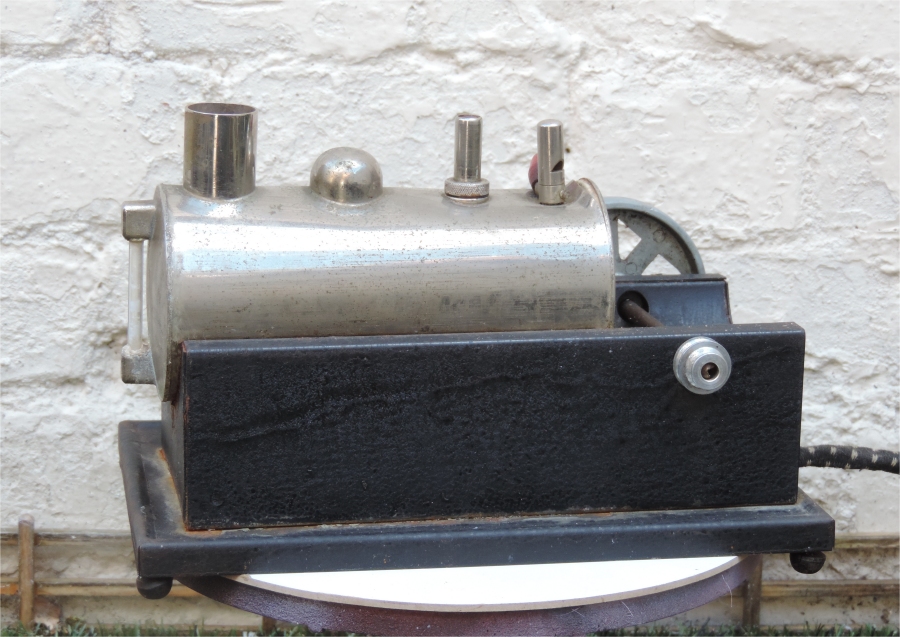 ---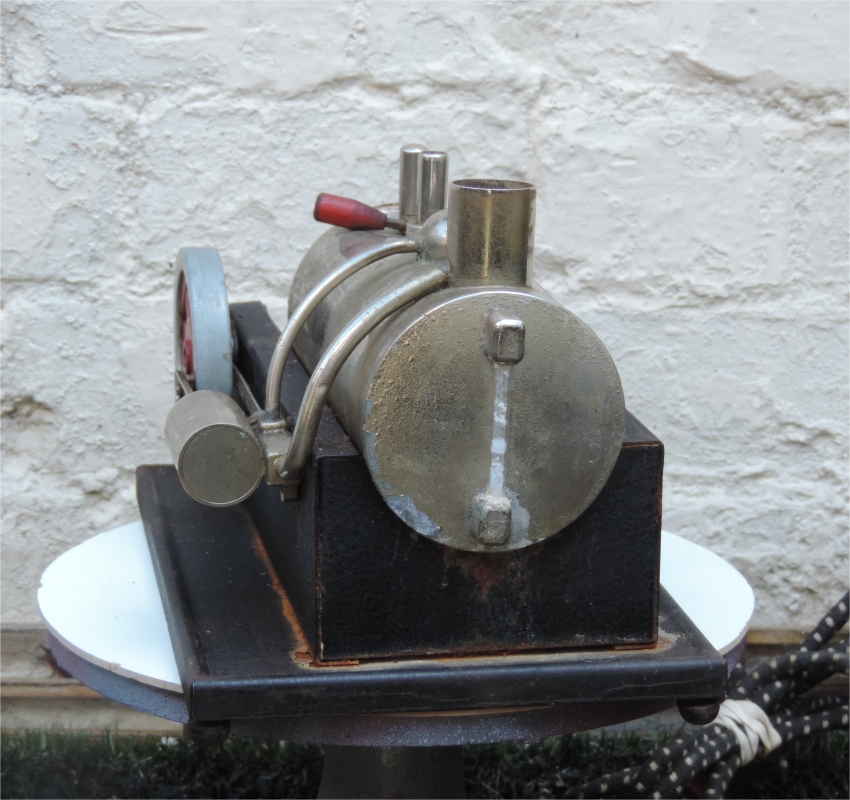 ---

Here you can see the damage to the boiler.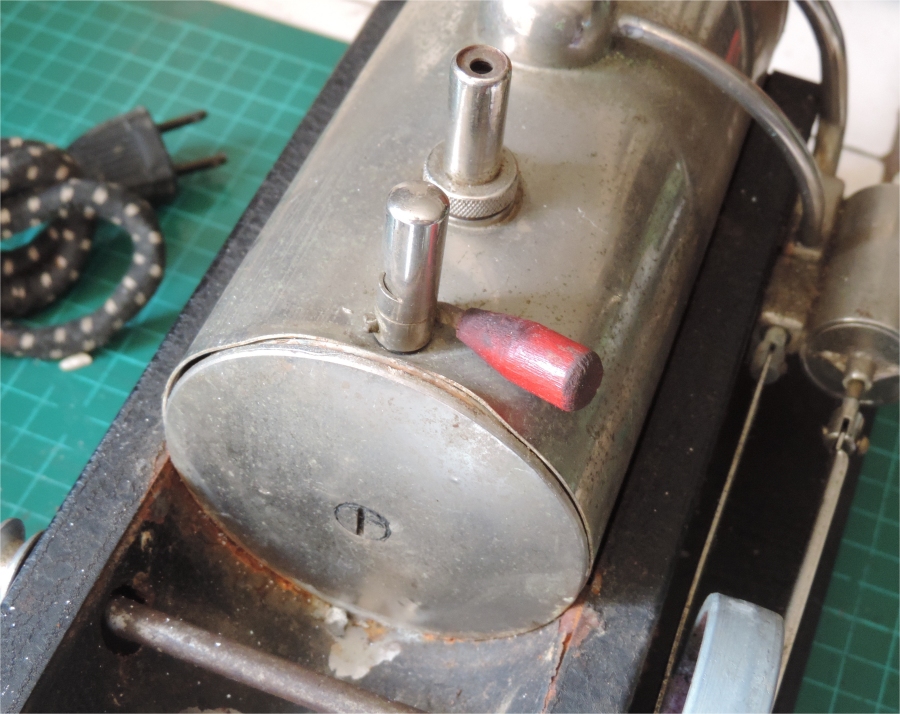 ---

Well here it is after a bit of restoration and repair. Still waiting for a piece of high temperature cable to replace
the original flex. Apart from the repaint i have also made a new brass piston valve.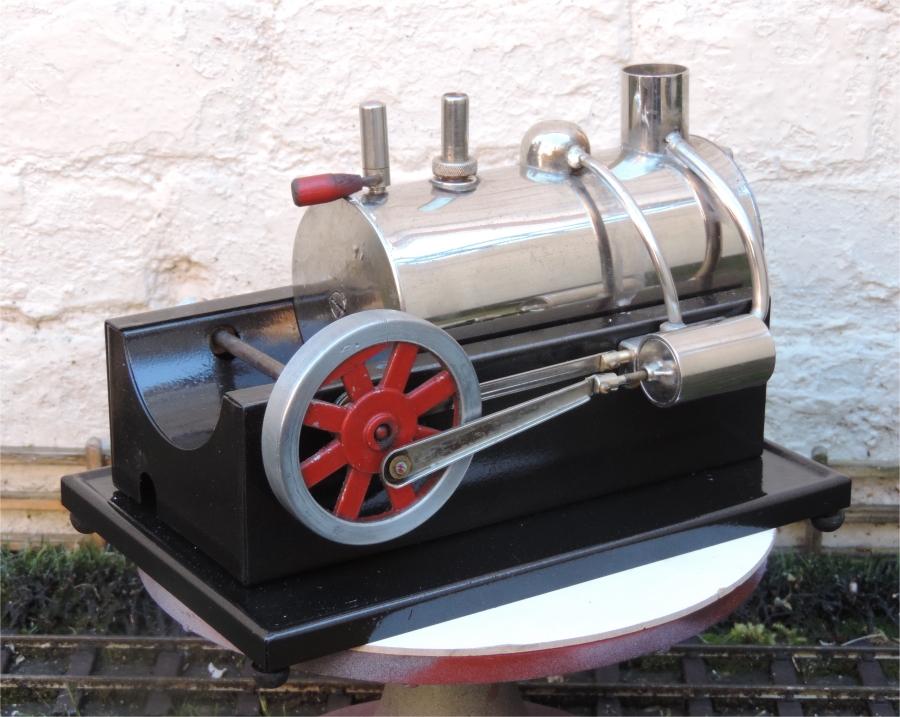 ---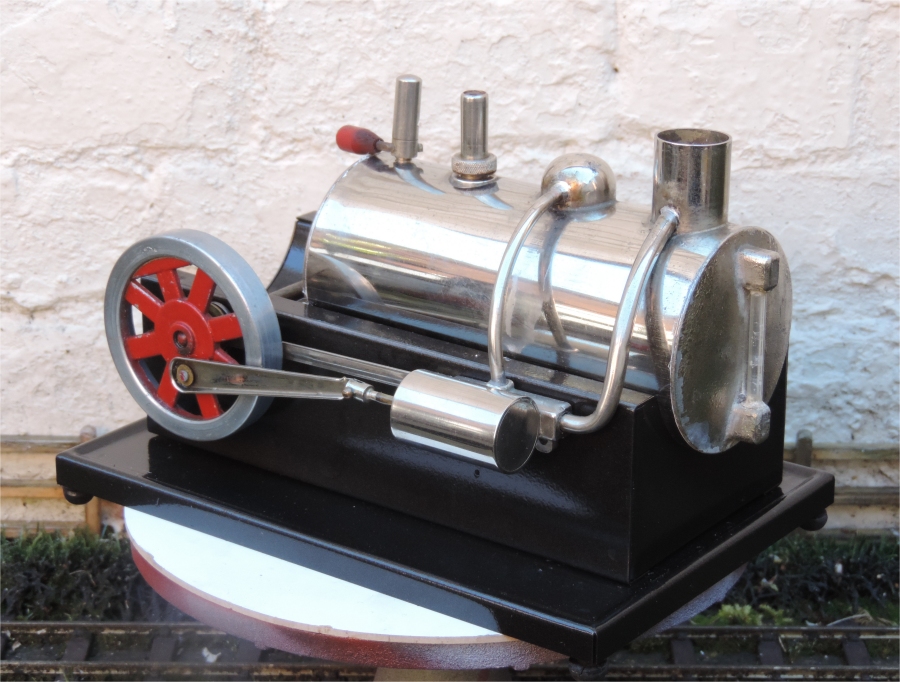 ---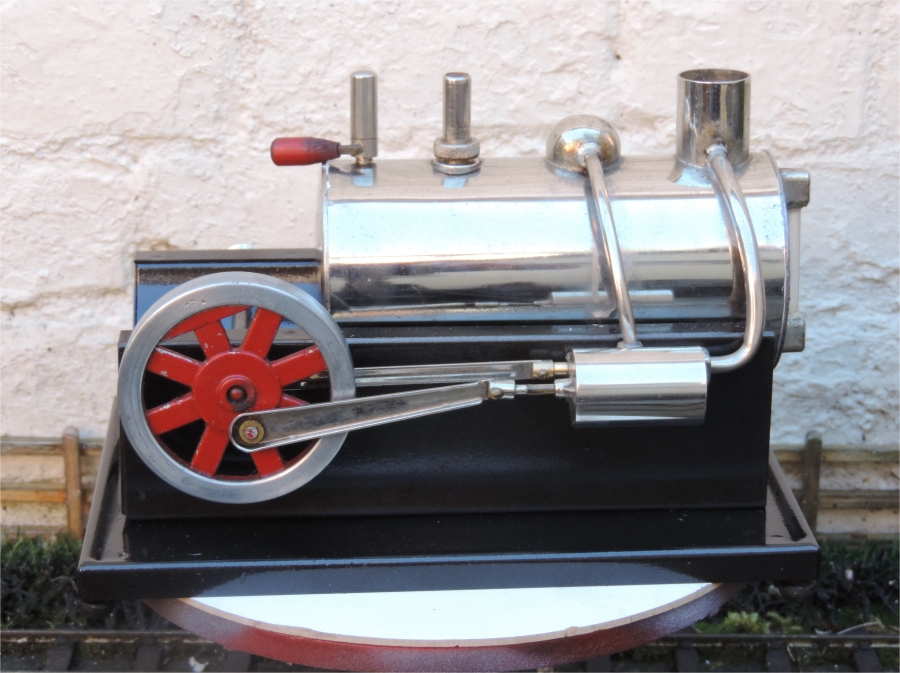 ---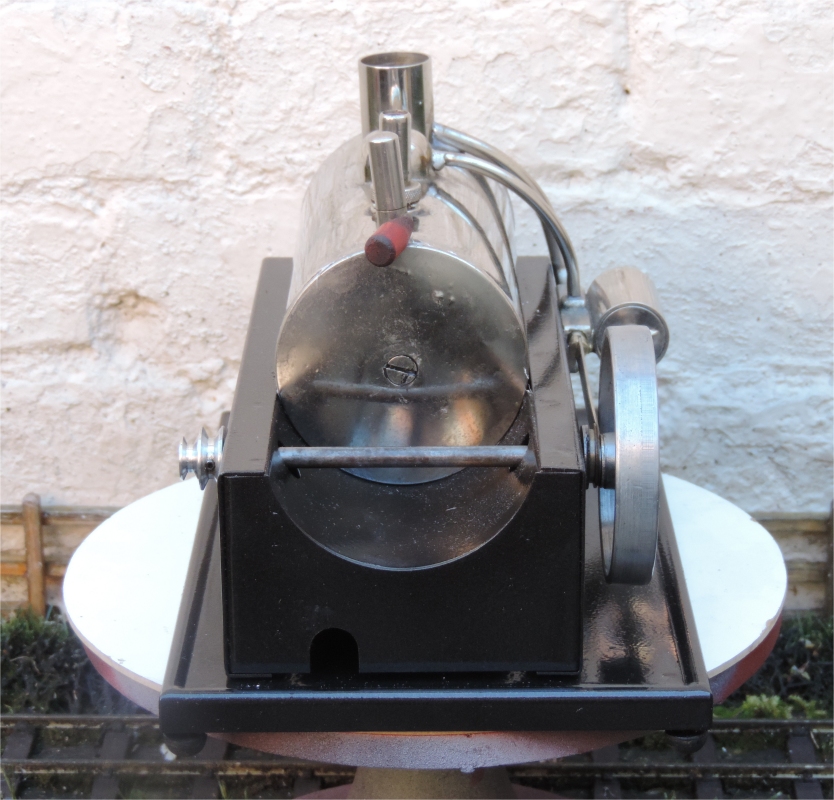 ---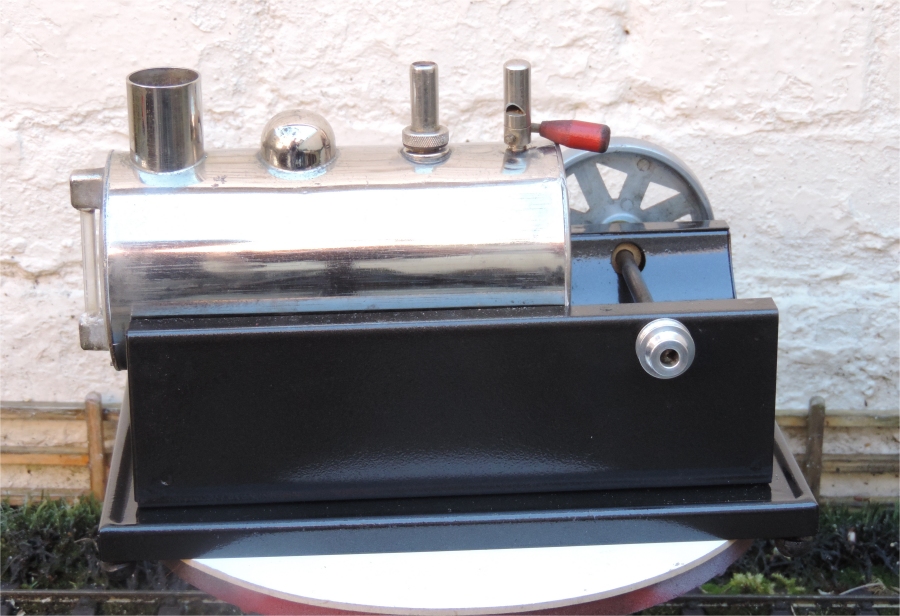 ---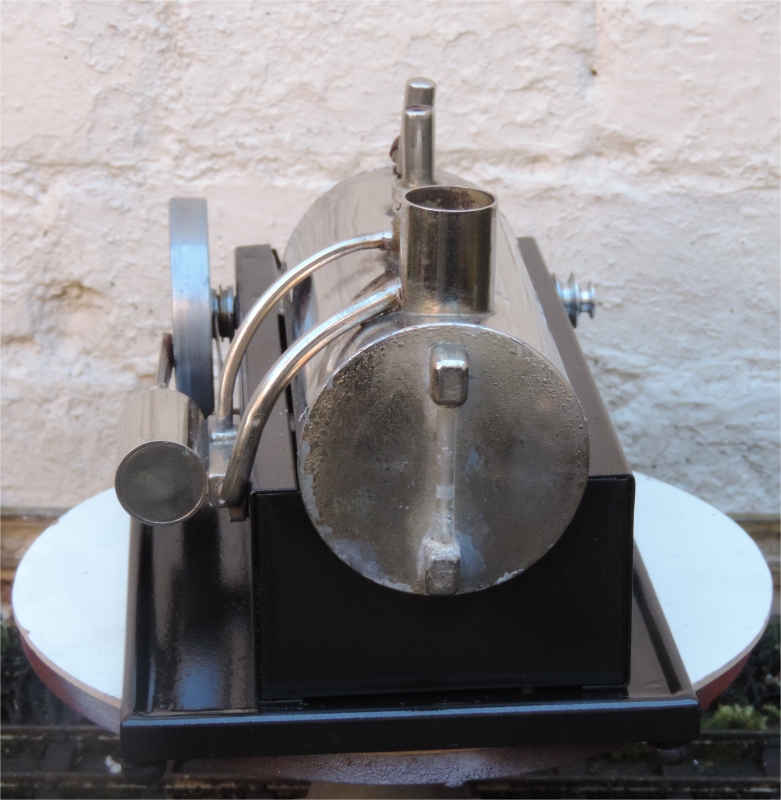 Back to American Engines Main Page
Back to Steam Main Page
---
---