Roundhouse Russell

The Milford Hill Light Railway welcomes it's first Roundhouse Locomotive, Russell. Unlike the other MHLR locos Russell
is a model of a real engine. Built by the Hunslet Locomotive Company of Leeds in 1906 and carrying the works number
of 901, Russell is a 2-6-2 tank engine and is currently based at the Welsh Highland Heritage Railway. Thanks to the
people at Roundhouse i now know that Russell was built in June 2001. The first videos are here and here. The latest
video of Russell in action here.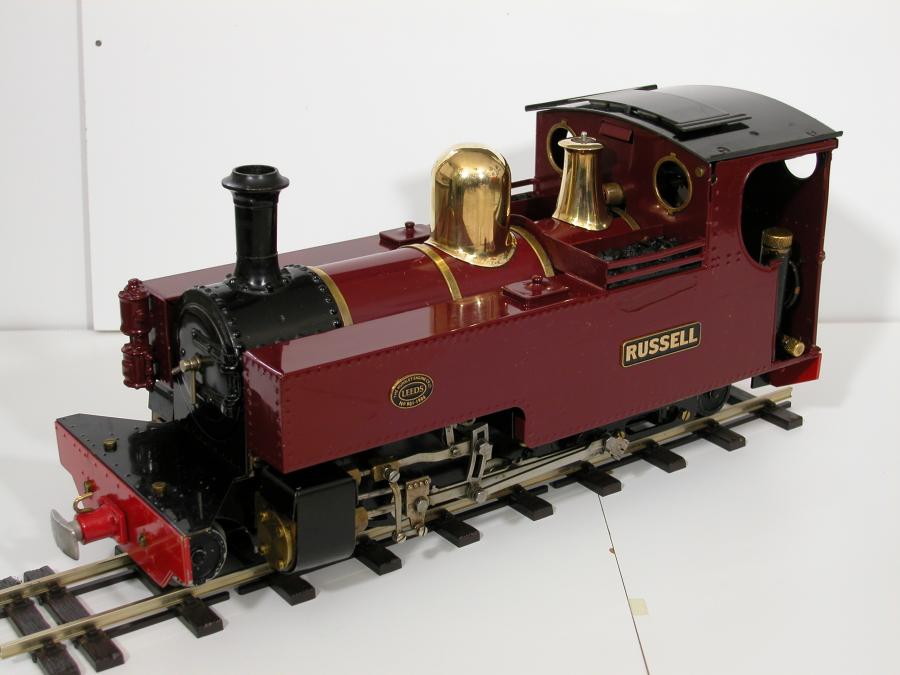 ---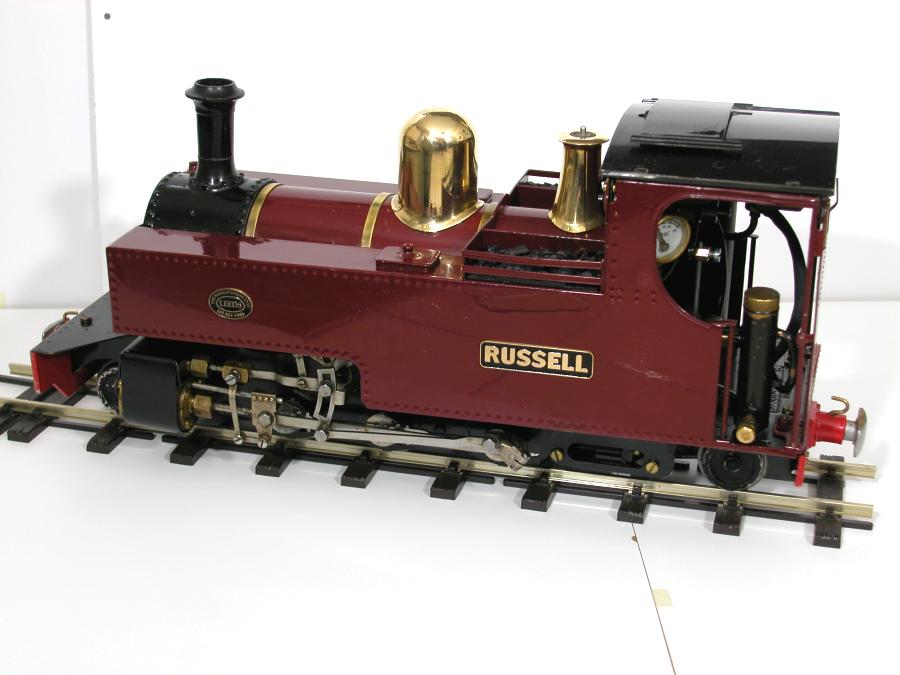 ---

Basking in the sunshine.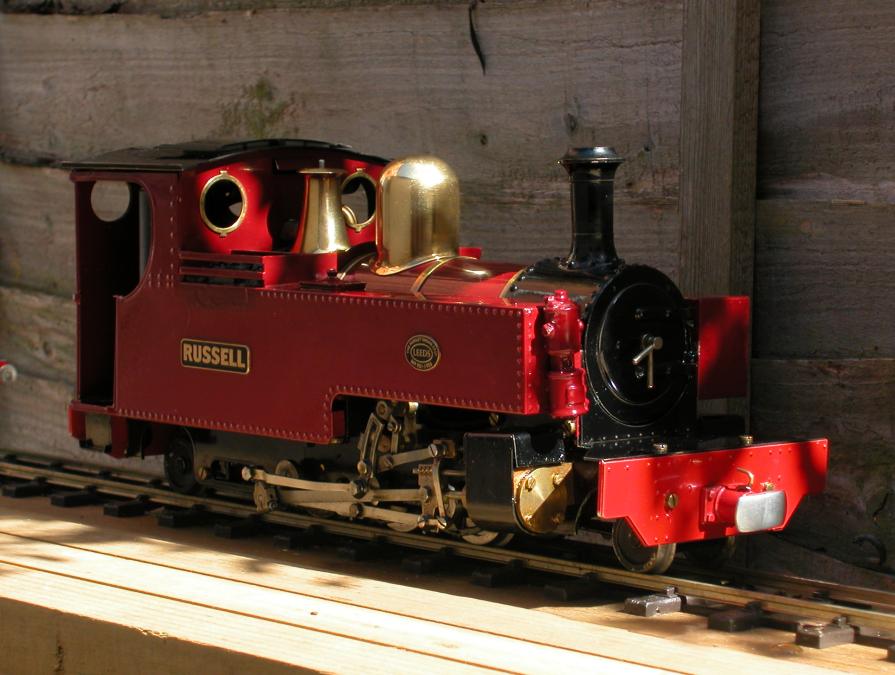 ---

Not much sunshine on this cold day at the end of March 2013.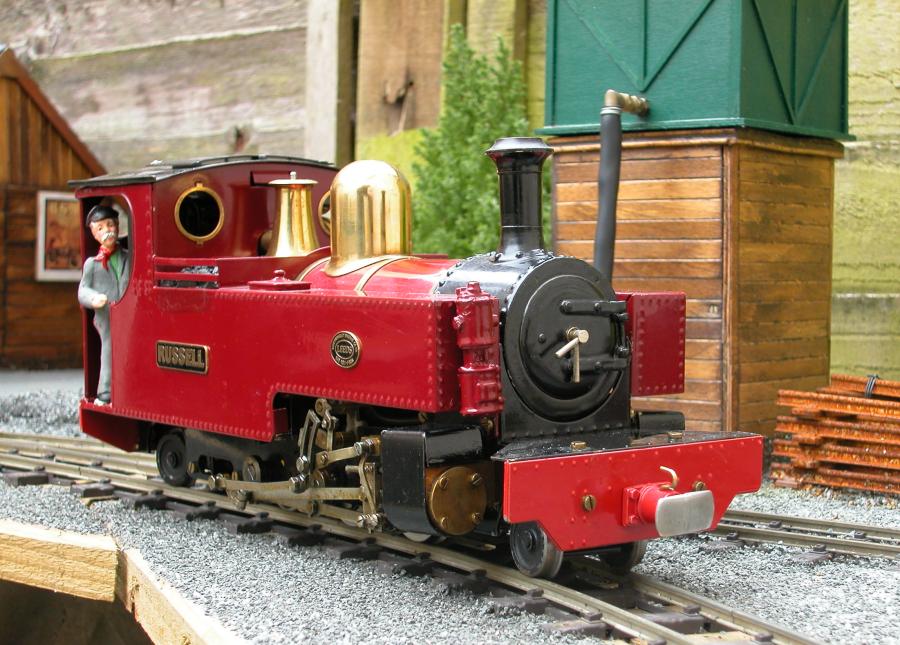 ---

A good comparison shot for the real Russell below.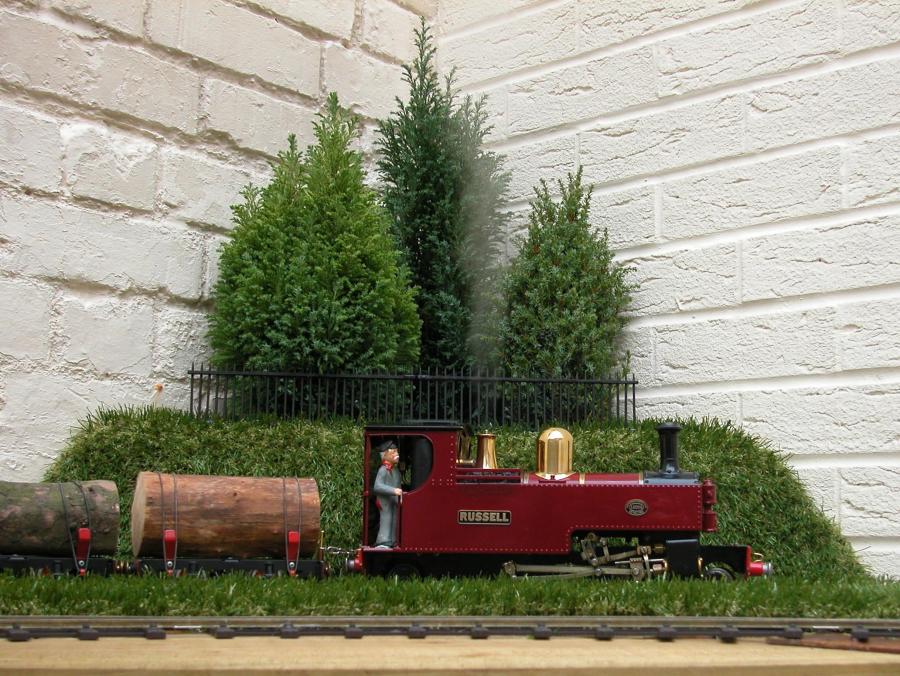 ---

This last image is of the real Russell, her original riveted tanks have been replaced
with new welded ones but i think the Roundhouse version is pretty close.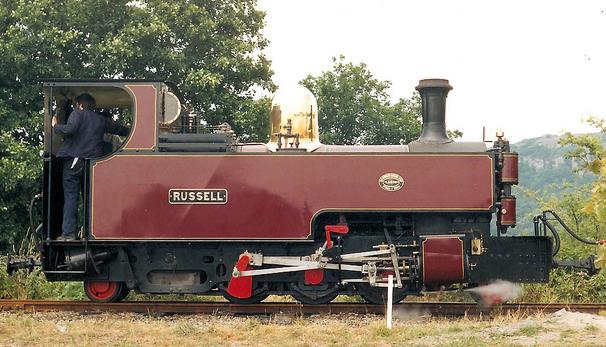 Back to Steam Locomotives
Back to TMHLR Main Page
---
---