Robert Fulton Line Vertical Engine

Another Marvin Industries Robert Fulton Line Vertical boiler engine, this my third one.
They are all slightly different this one has a piston valve and is spirit fired. It's missing
the centre of the safety valve and there is a small hole in the boiler.

Video here.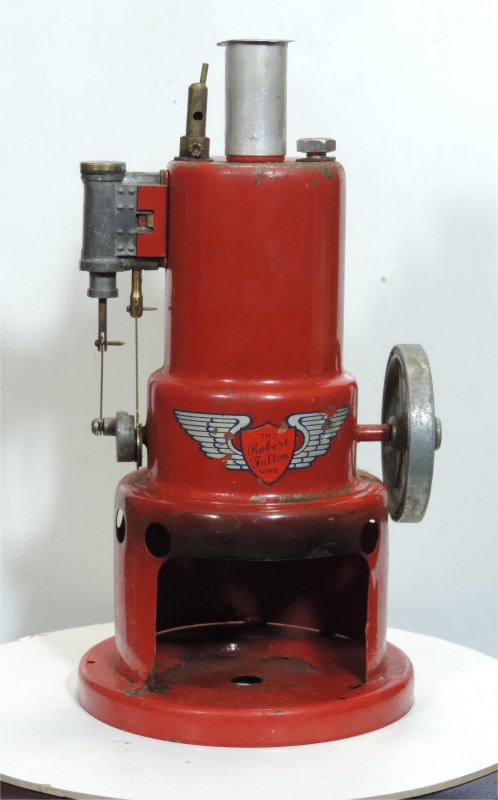 ---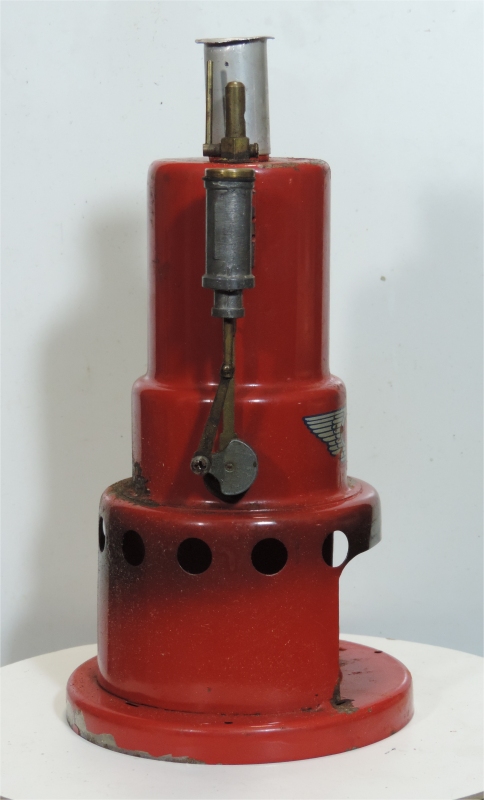 ---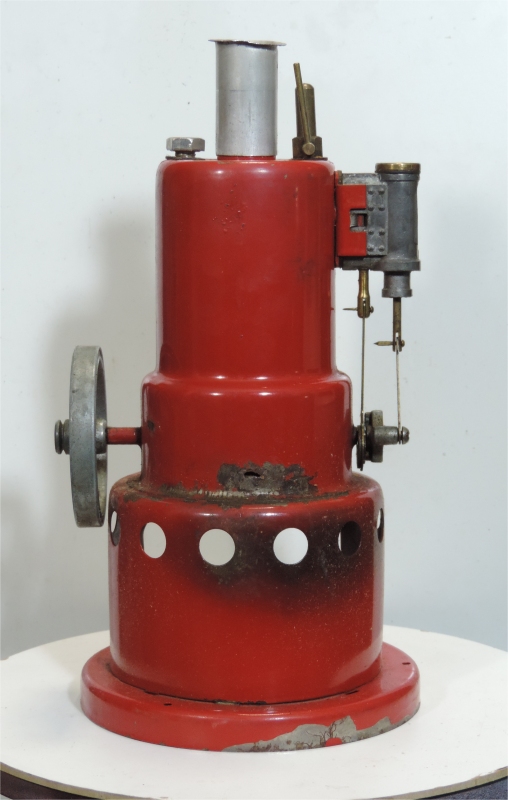 ---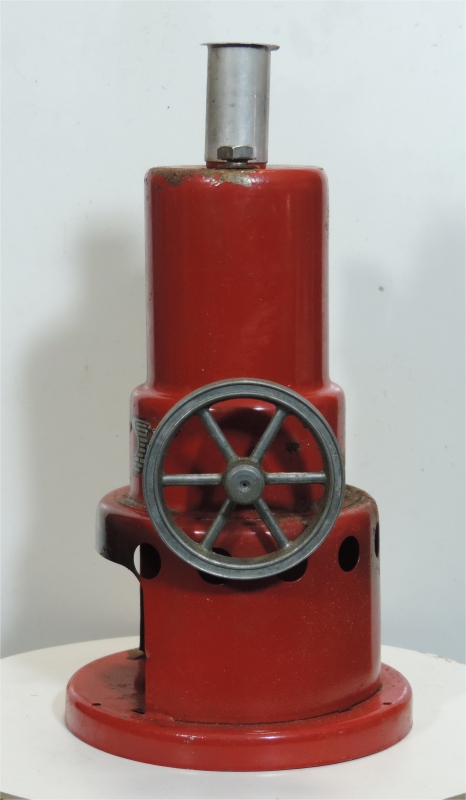 ---

Here's a close up of the hole in the boiler and a pic of the box.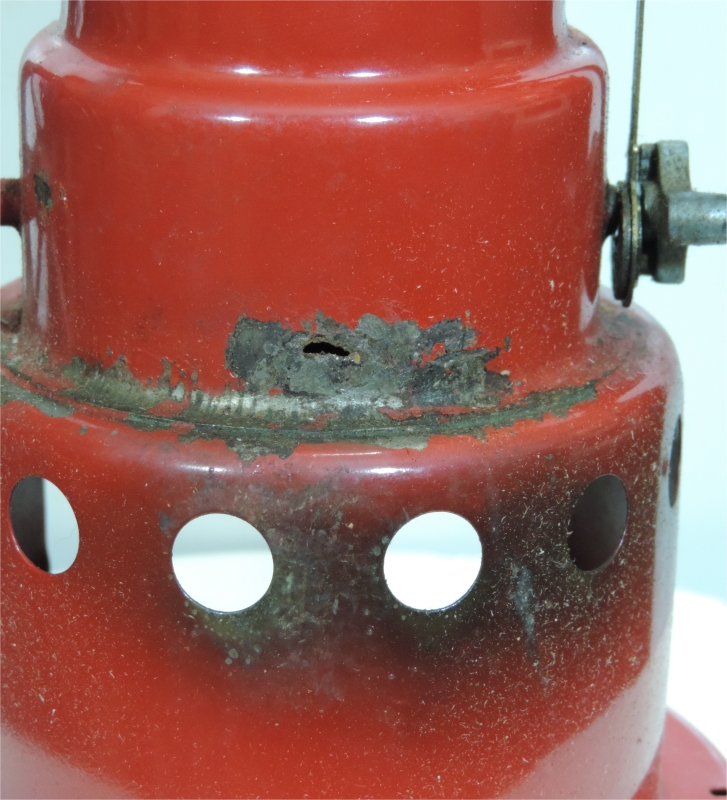 ---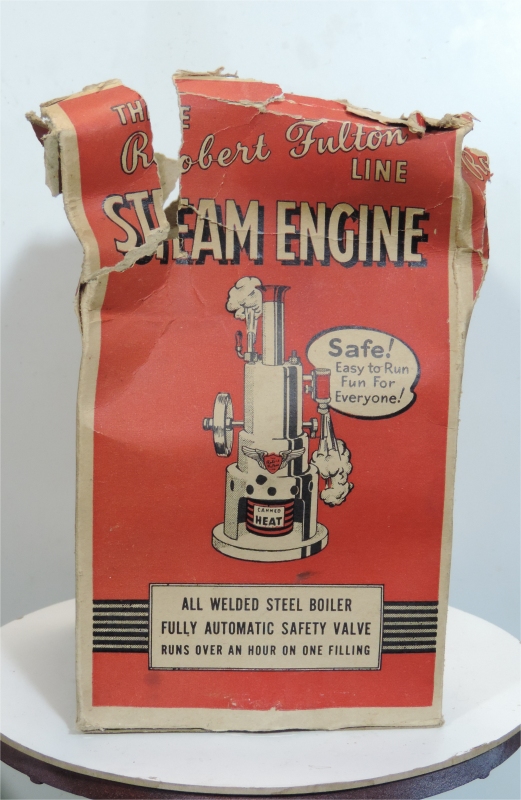 ---

After inspection of the damage ypu can see it is more extensive than at first it seemed.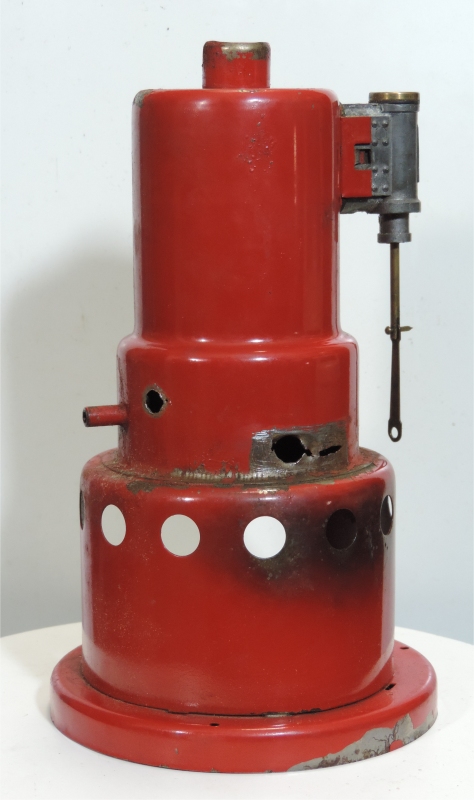 ---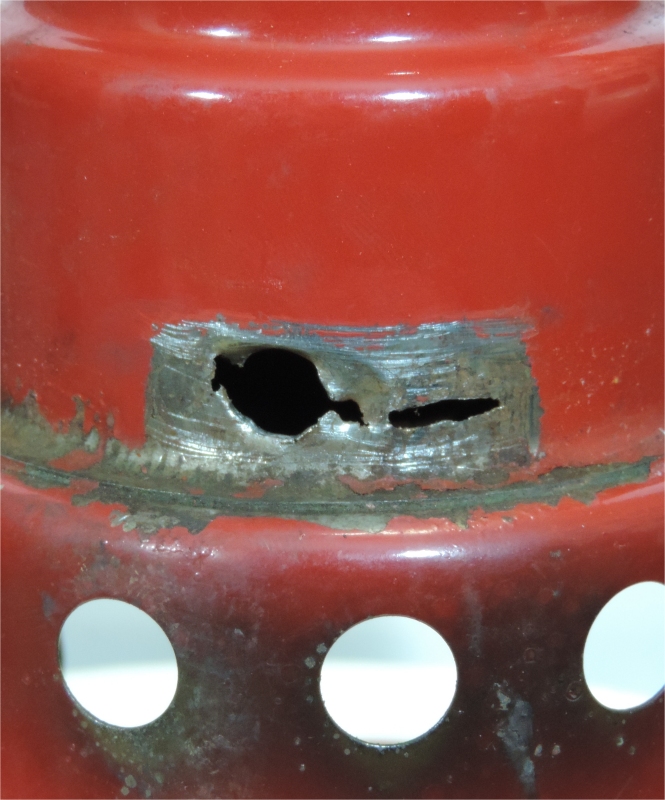 ---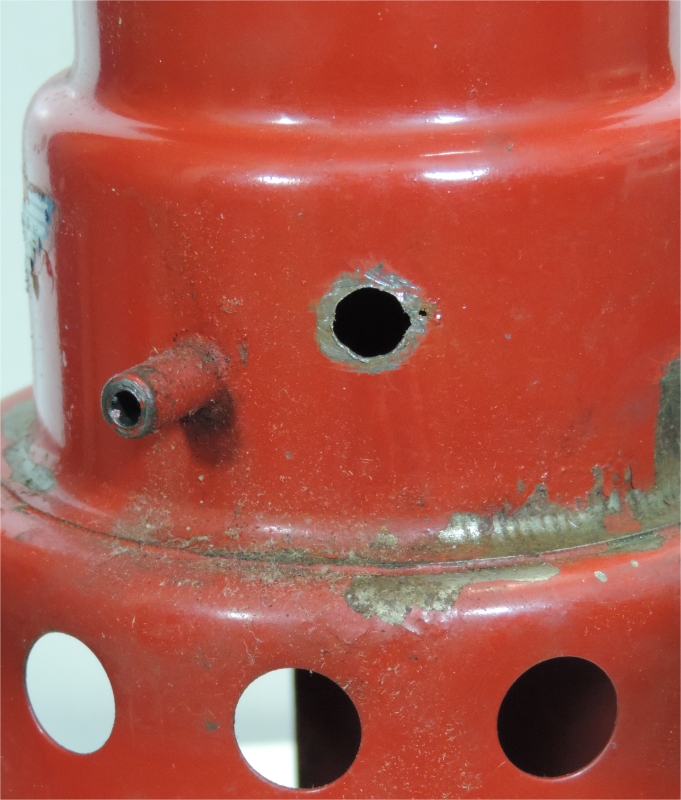 ---

Here it is after repairs and a bit of a clean up.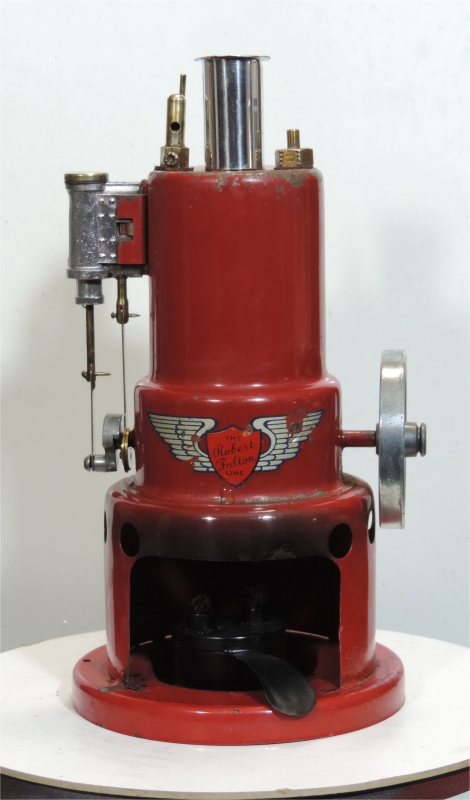 ---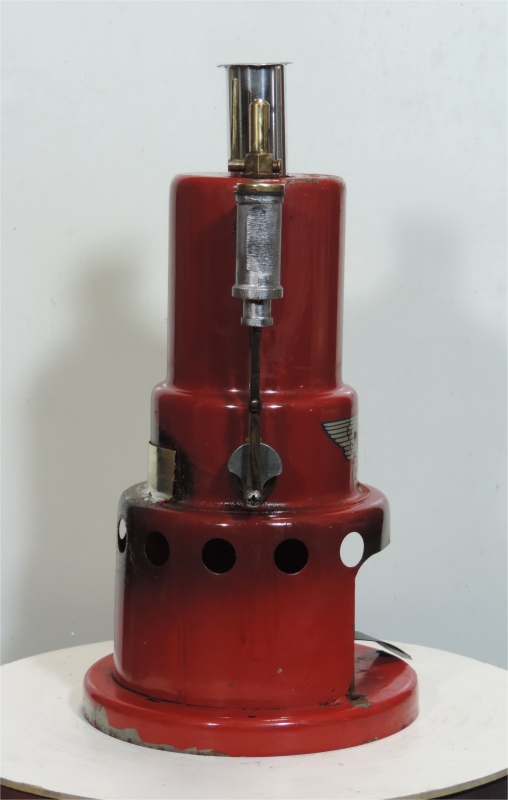 ---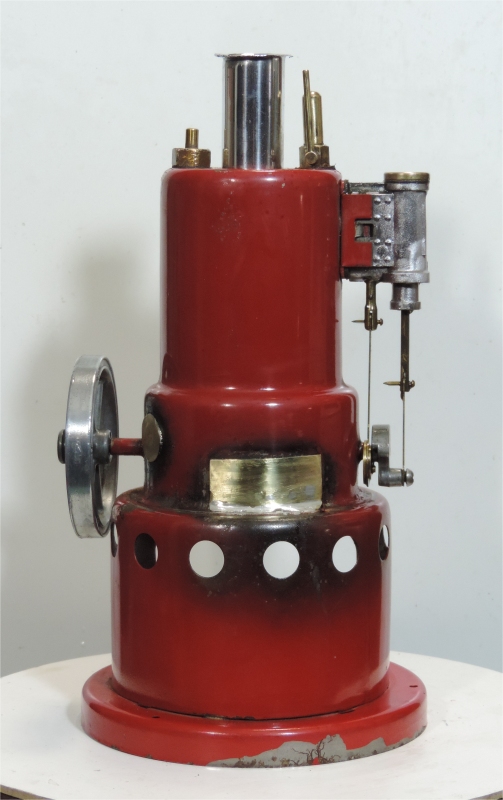 ---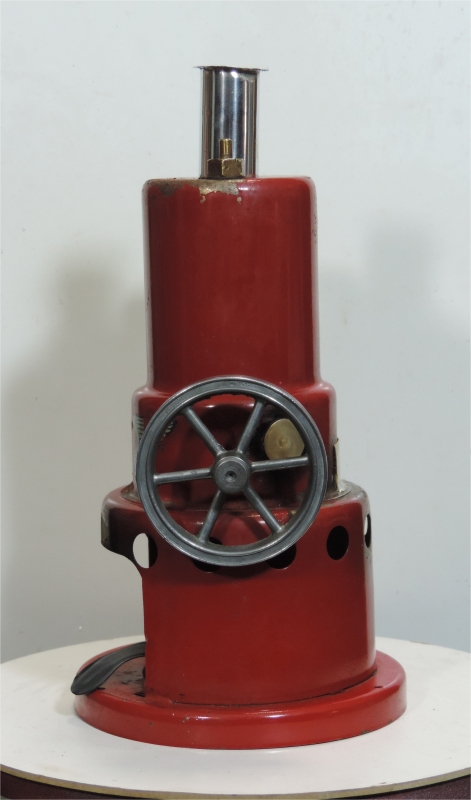 Back to American Engines Main Page
Back to Steam Main Page
---
---