Meccano Railbus - Ivanhoe

My latest project (August 2012), a Meccano based Railbus. Chassis test run video here. First run here. Latest video here.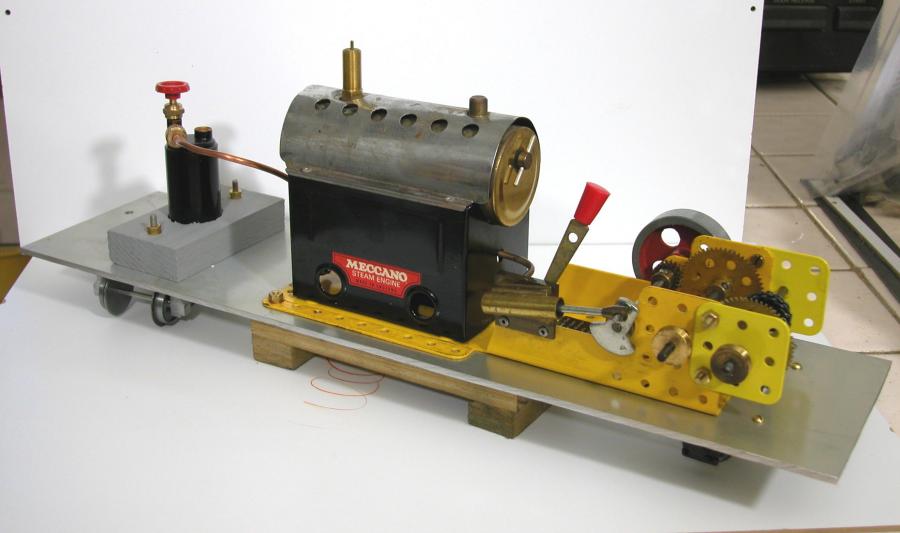 ---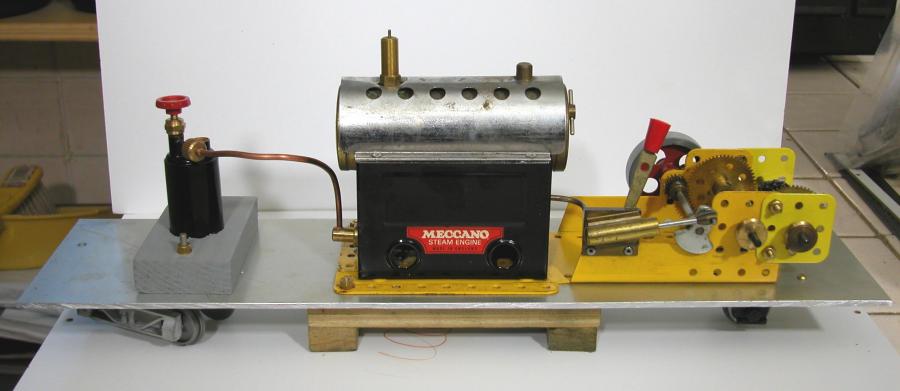 ---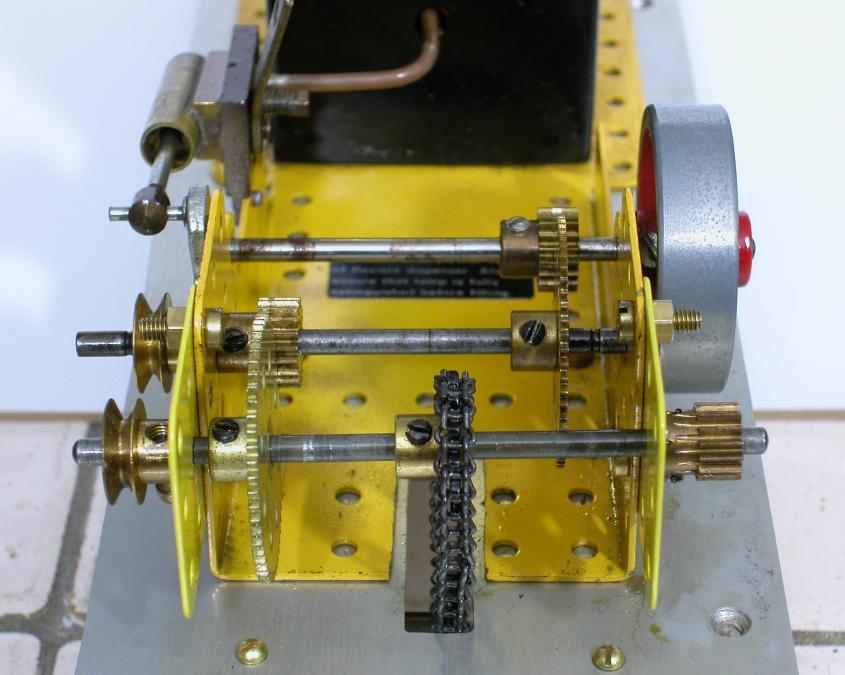 ---

---

The chassis is now finished and has had several successful test runs.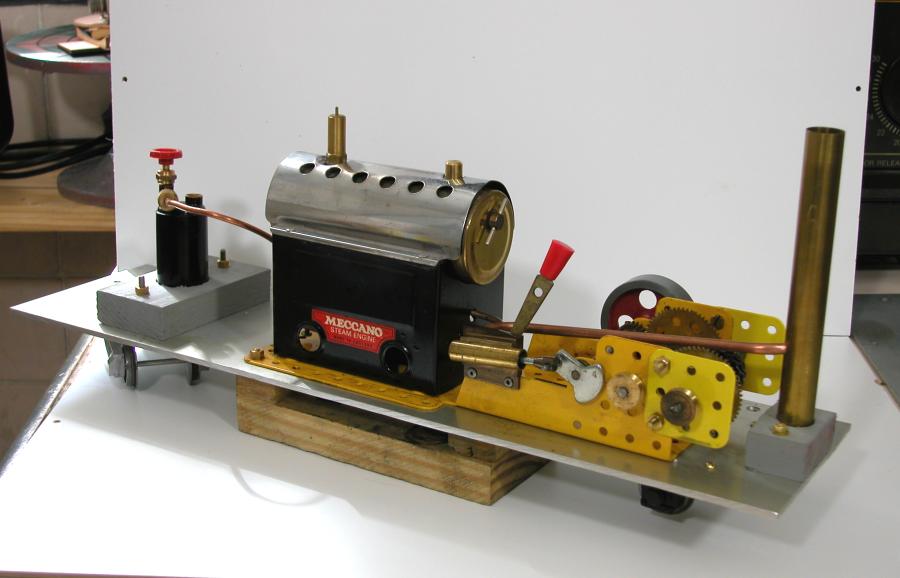 ---

Managed to make a start on the coachwork today, still lots to do though.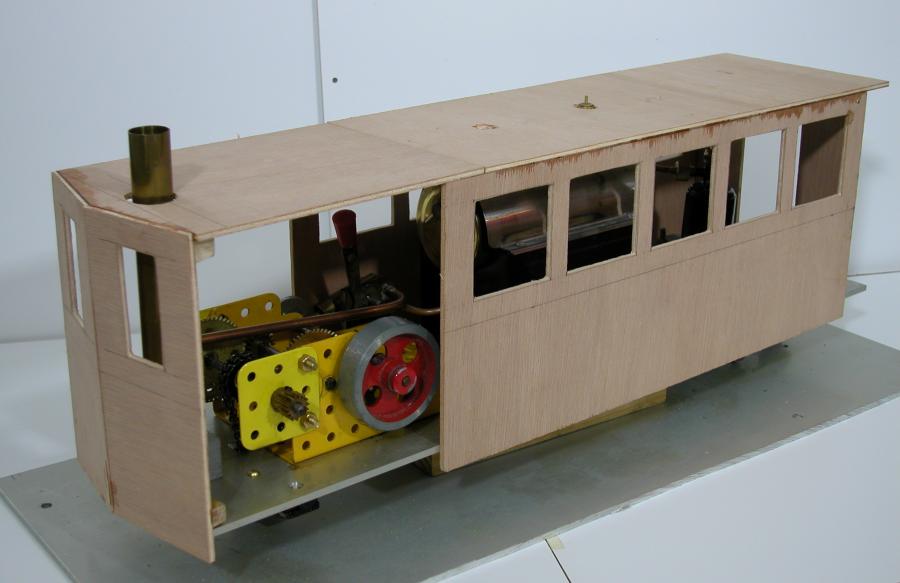 ---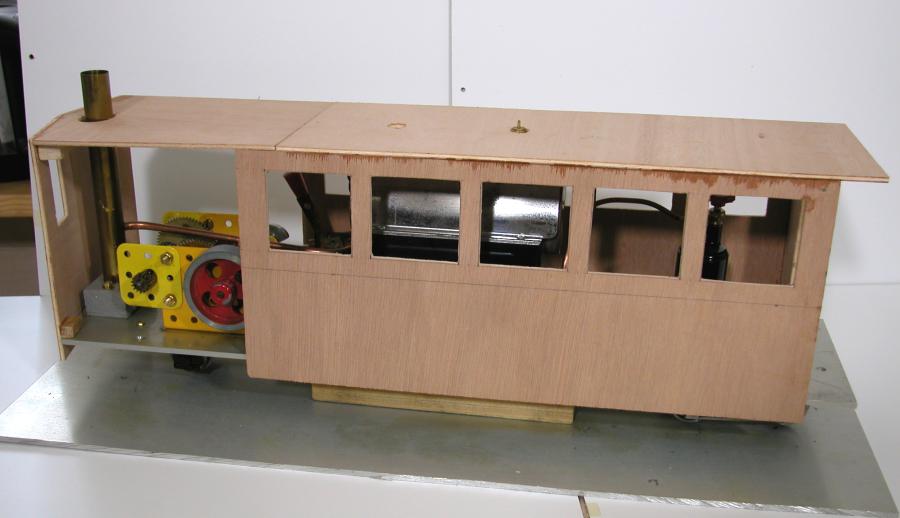 ---

The main body is pretty much finishd now, the next step is to tackle the roof.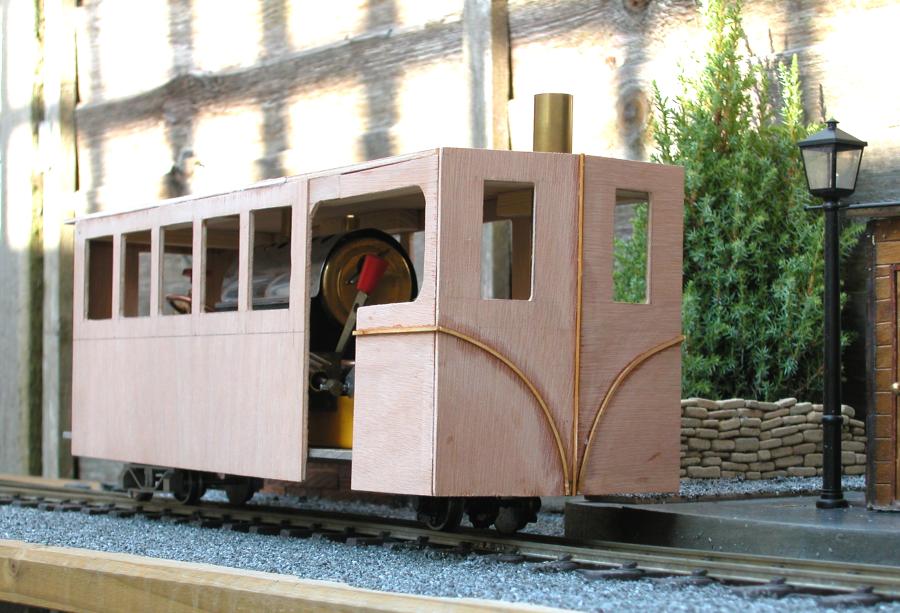 ---

---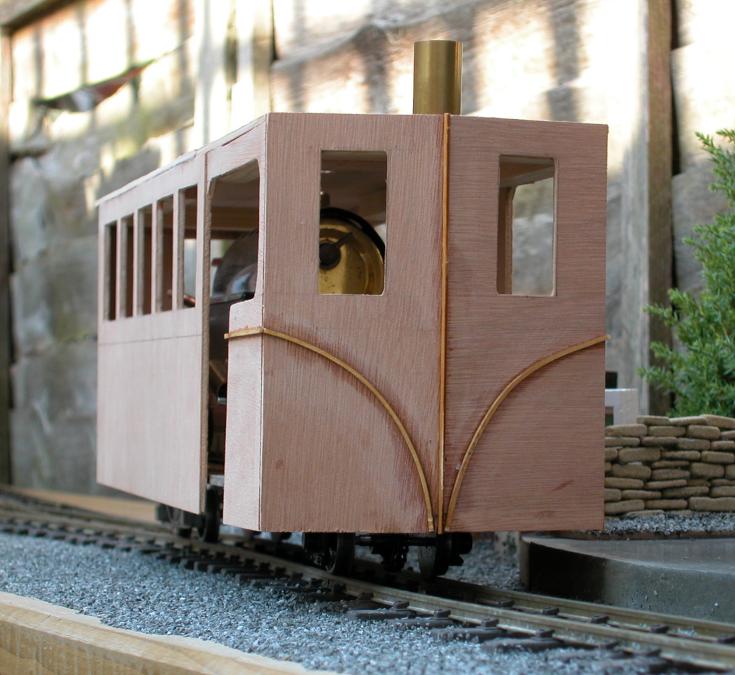 ---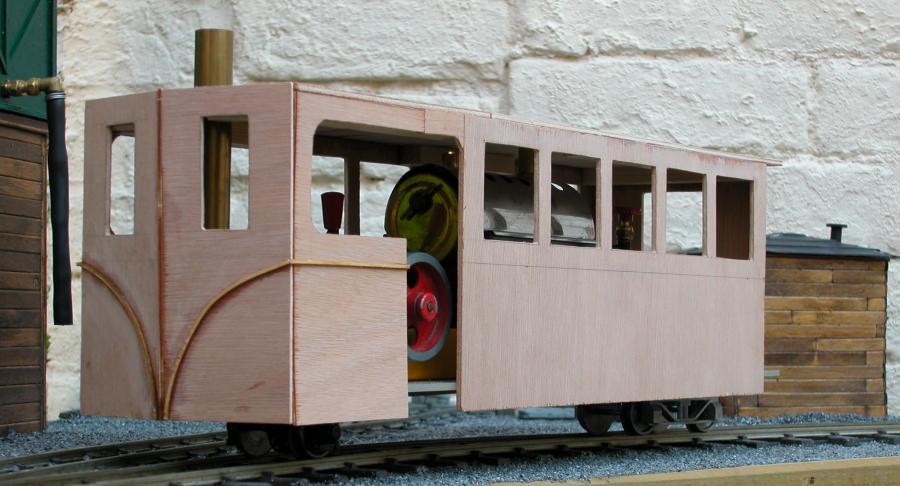 ---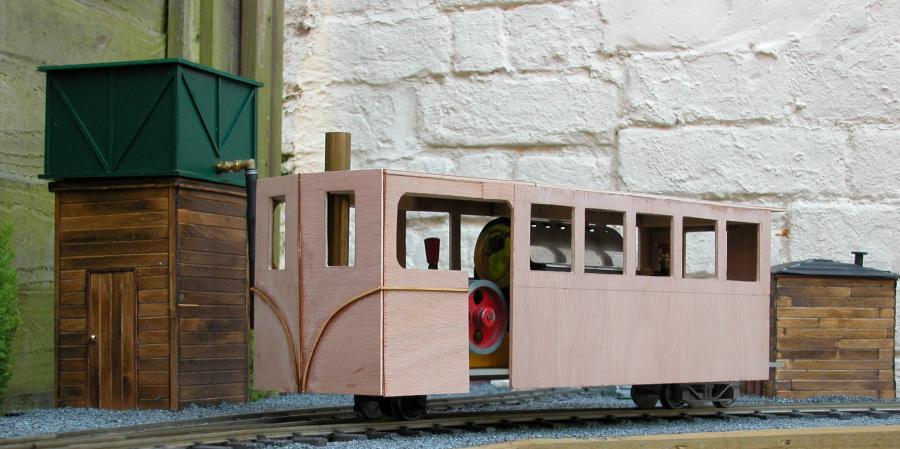 ---

Ok, the roof is on and it's ready for paint.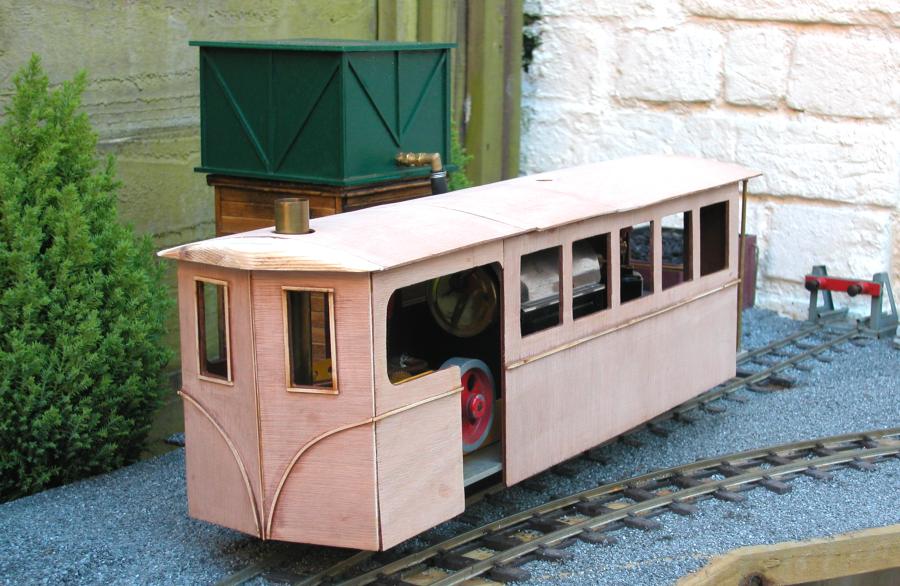 ---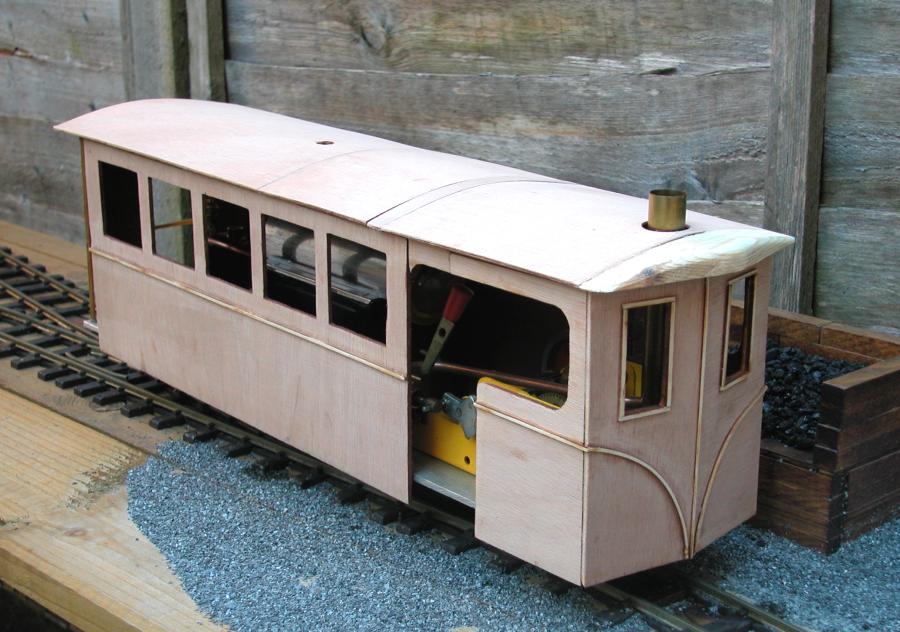 ---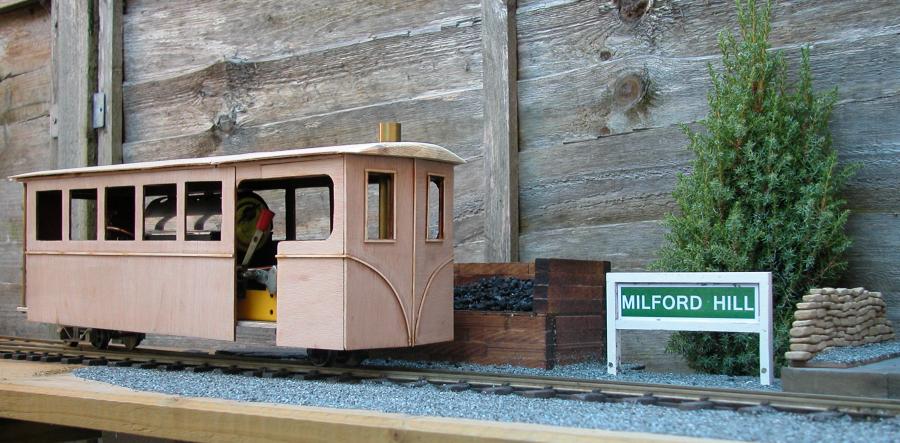 ---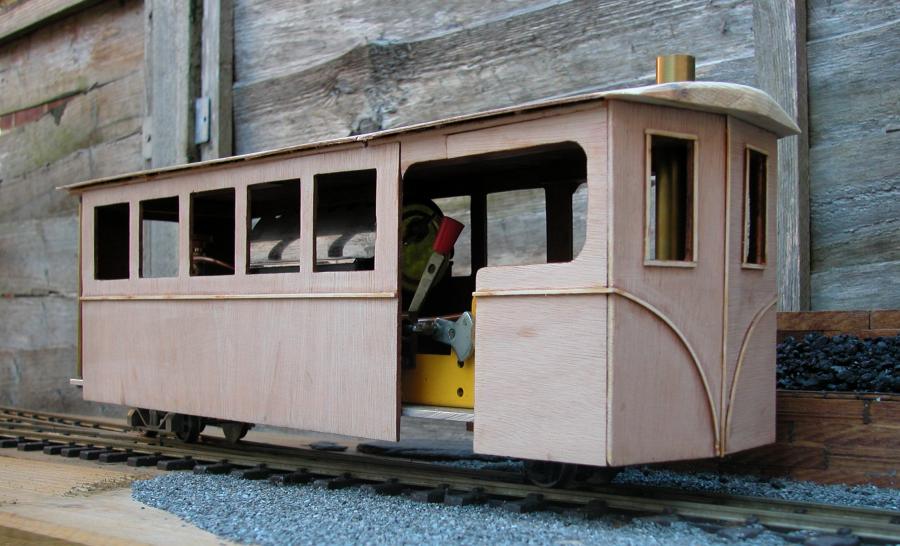 ---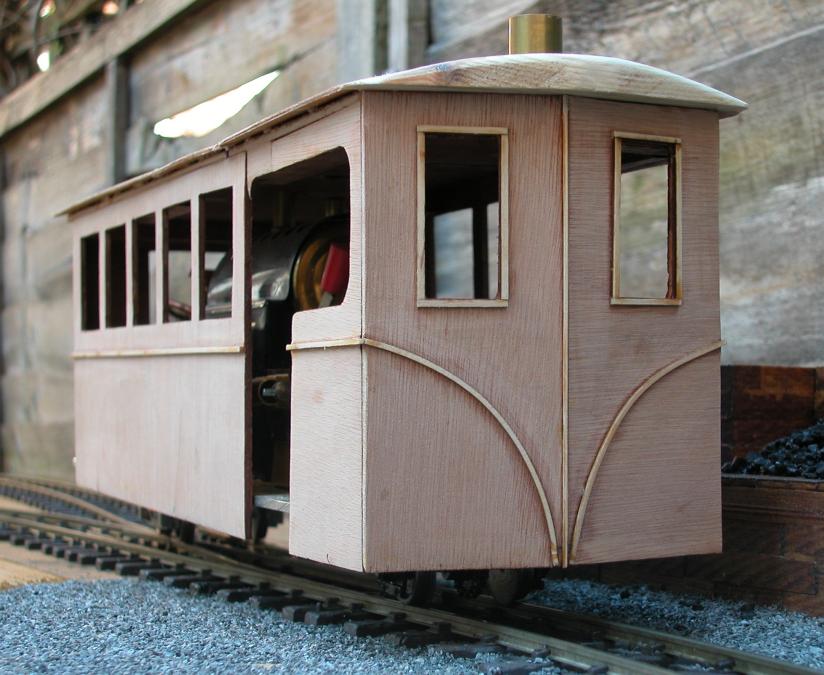 ---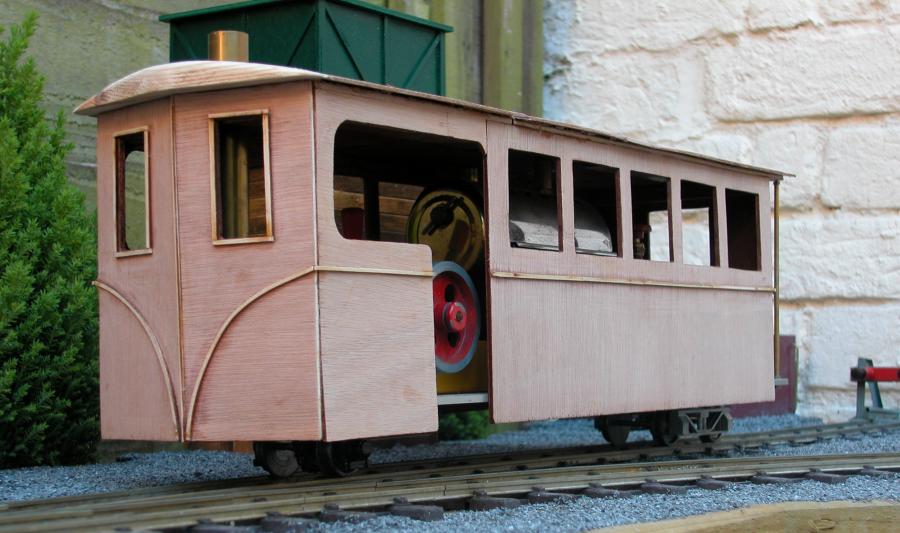 ---

Apart from the possible addition of some steps, here is the finished Railbus.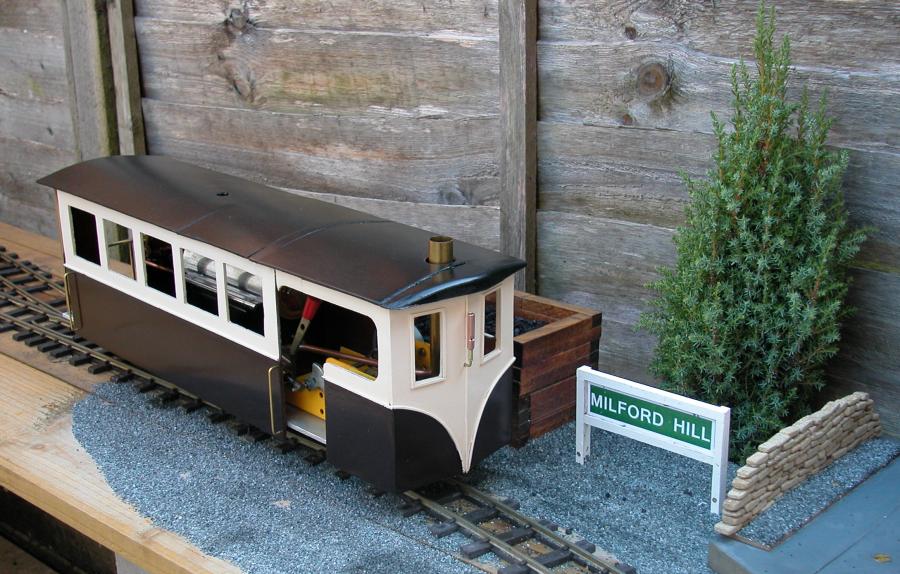 ---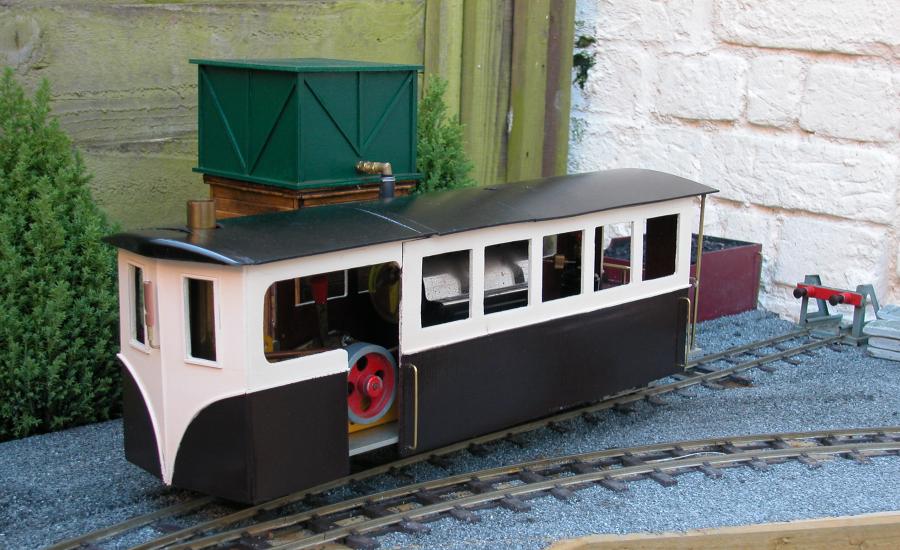 ---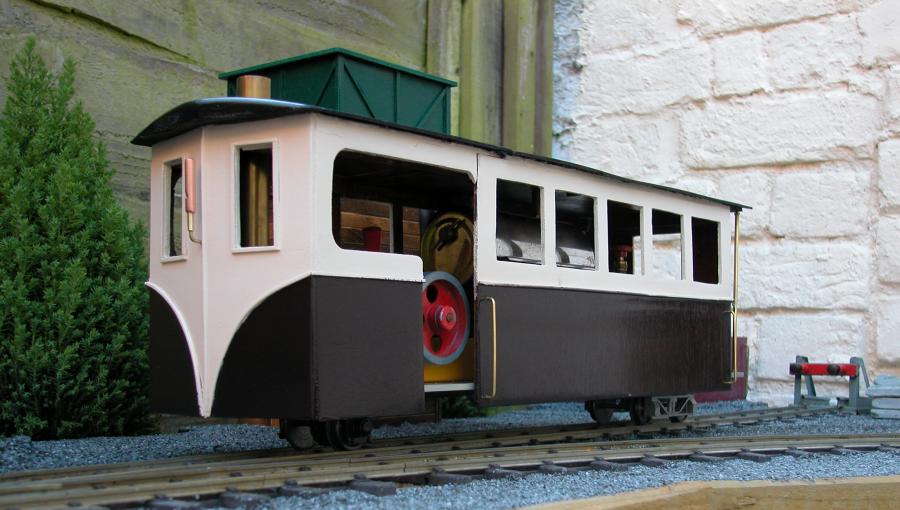 ---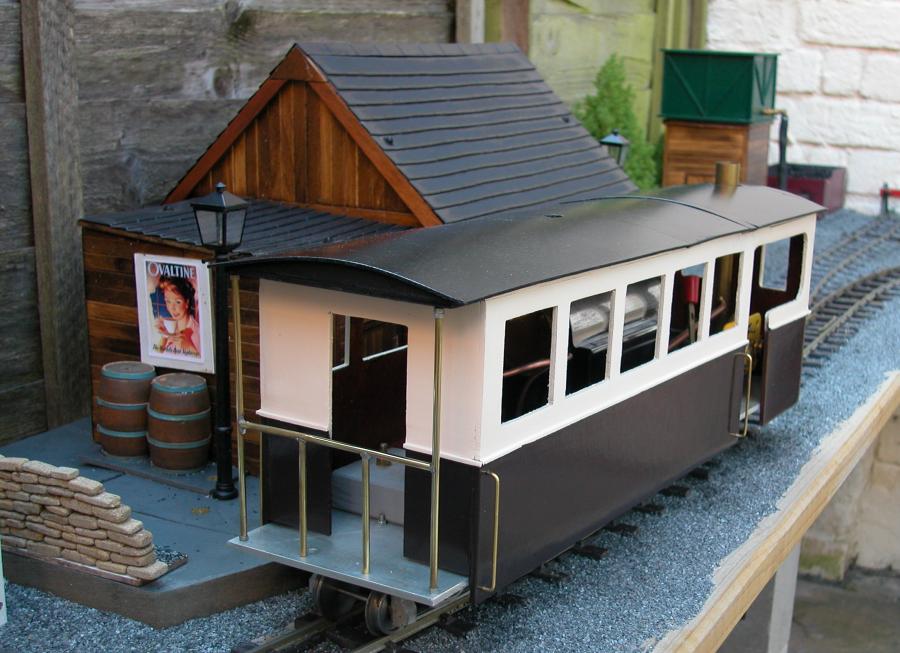 ---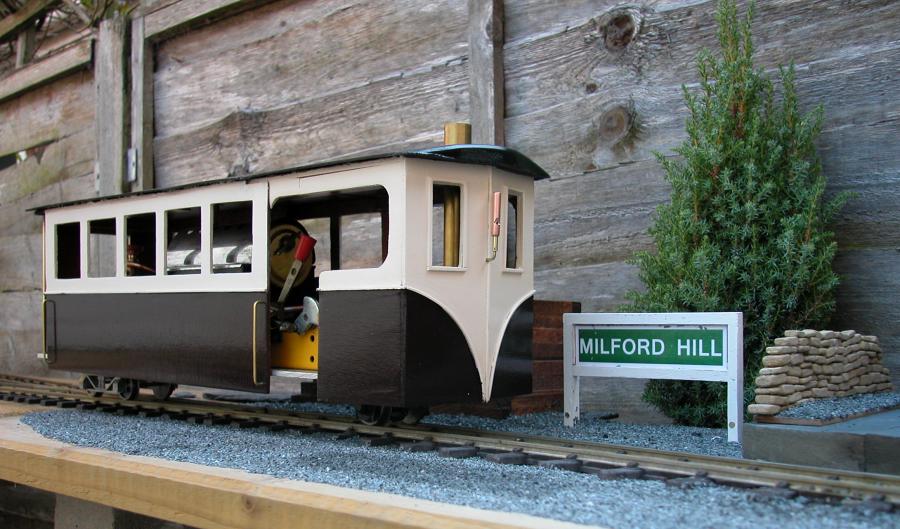 ---

For comparision, this is the Locomotion Railbus that mine is based on.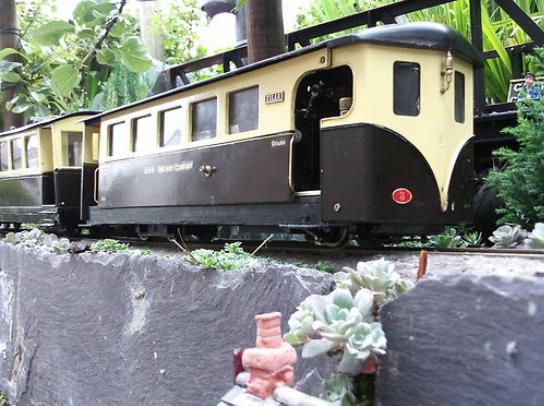 ---

After the first run i noticed that heat from the firebox was starting to affect the paint on the body in one place
either side. So i have added some heat shields to the firebox to conduct the heat away through the metal chassis.
I've done one run with the shields in place and it seems to be working.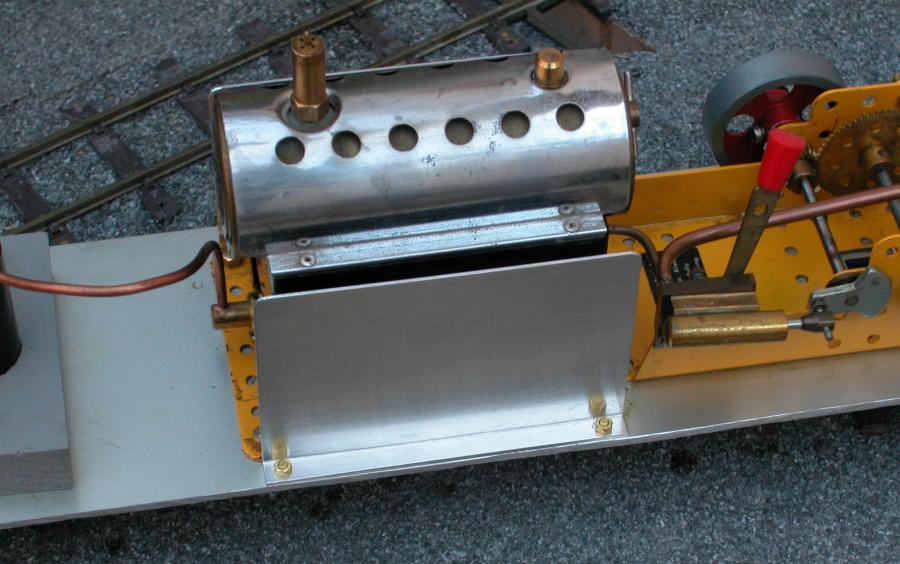 ---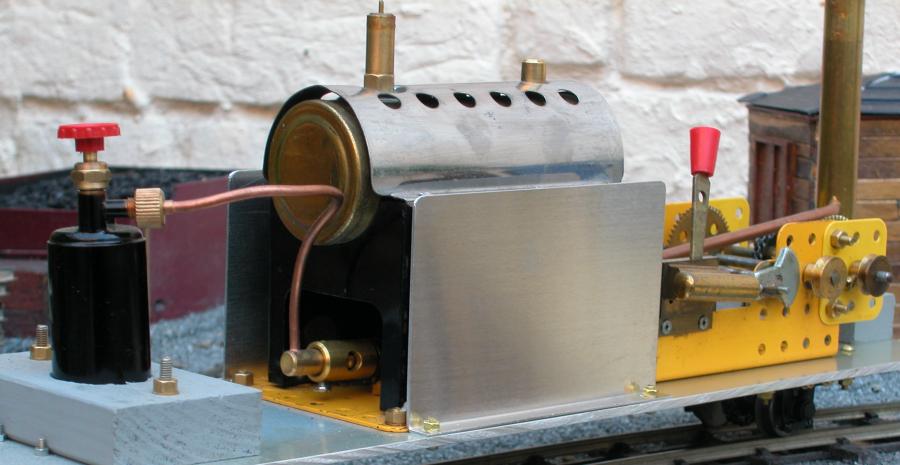 ---

The nameplates finally arrived so i would like to introduce, Ivanhoe.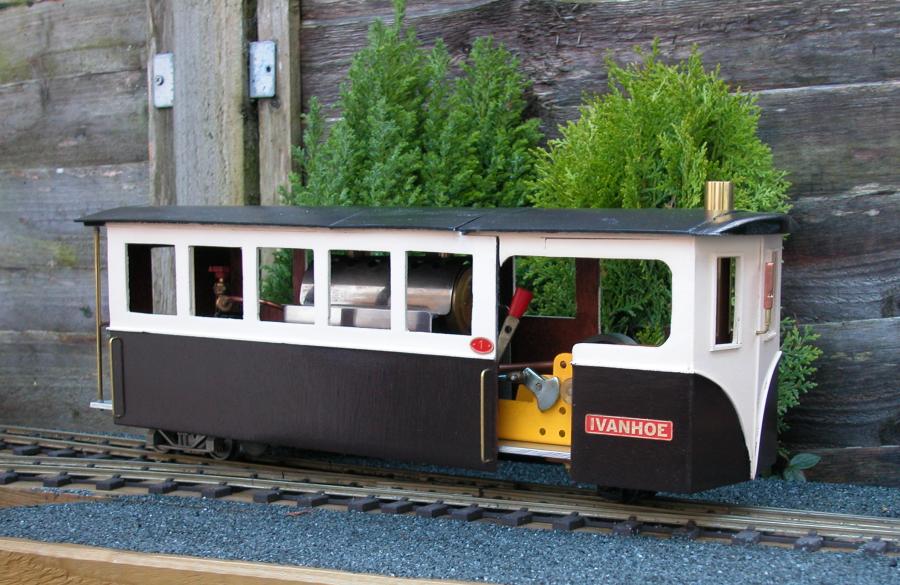 ---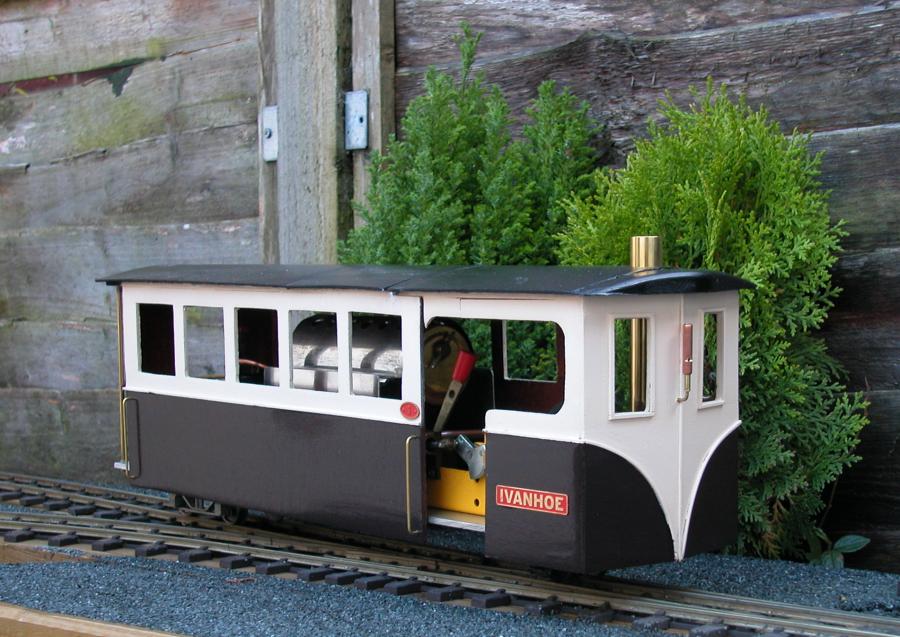 Back to Steam Locomotives
Back to TMHLR Main Page
---
---