Phil Sharples Hudson Hunslet

As a 2016 Christmas Project i decided that i'd have a go at a Phil Sharples loco. This is his Hudson Hunslet Kit
which contains everything apart from batteries that you need to make this little diesel outline loco.

Short video of the first few runs here.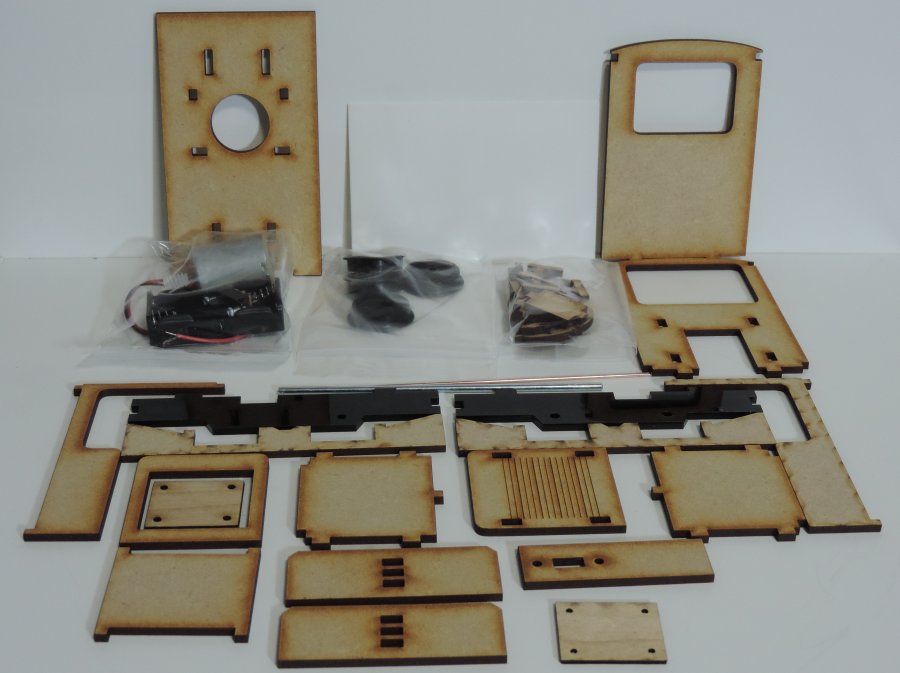 ---

I think this is the sort of look Phil was aiming for with this kit. I'm very tempted to try a mod to fit the round spectacles.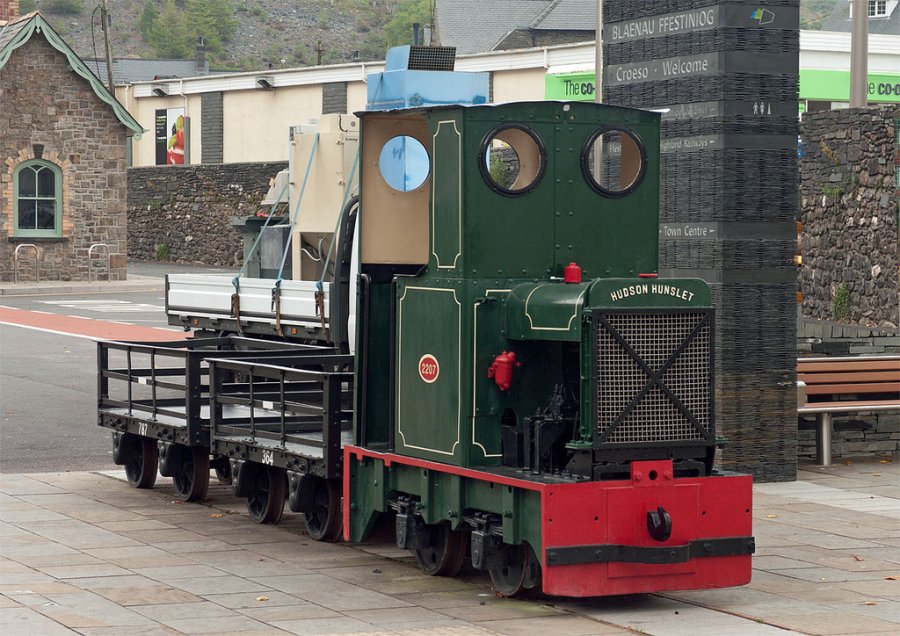 ---

Made some progress on the Hunslet, spent most of this afternoon making new front & back cab sheets.
I think i do prefer the round spectacles.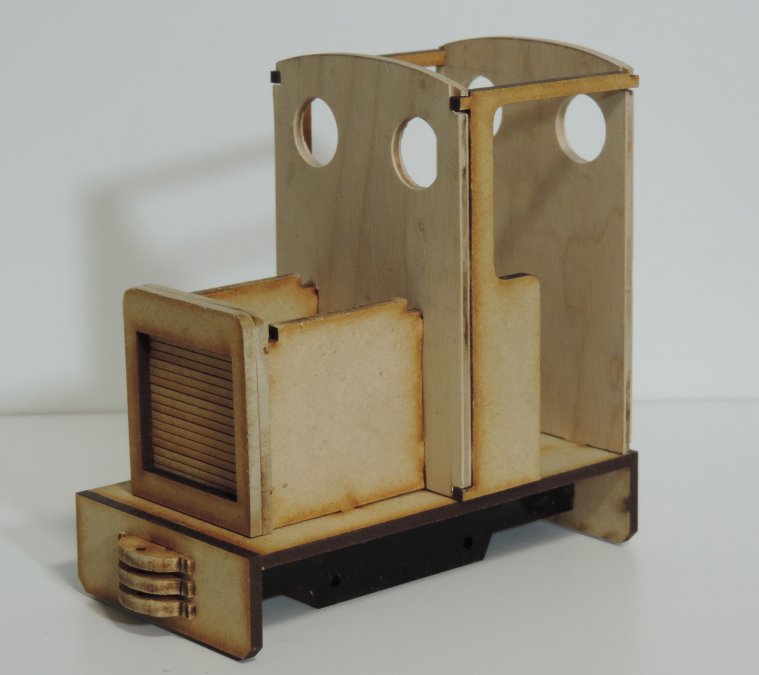 ---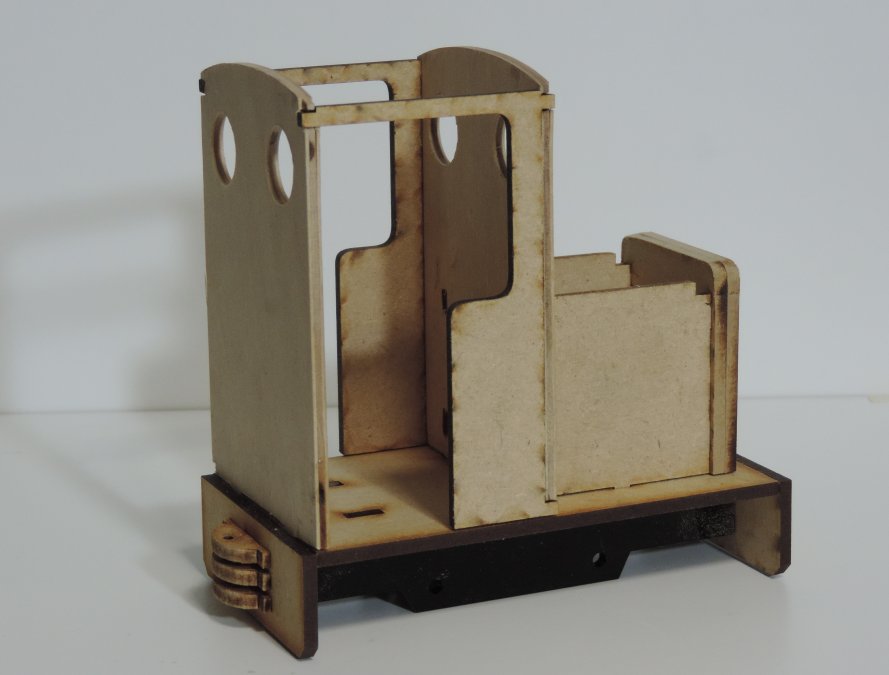 ---

Another very simple mod, Phil's supplied switch has been changed for a centre off switch. This allows forward and reverse selection.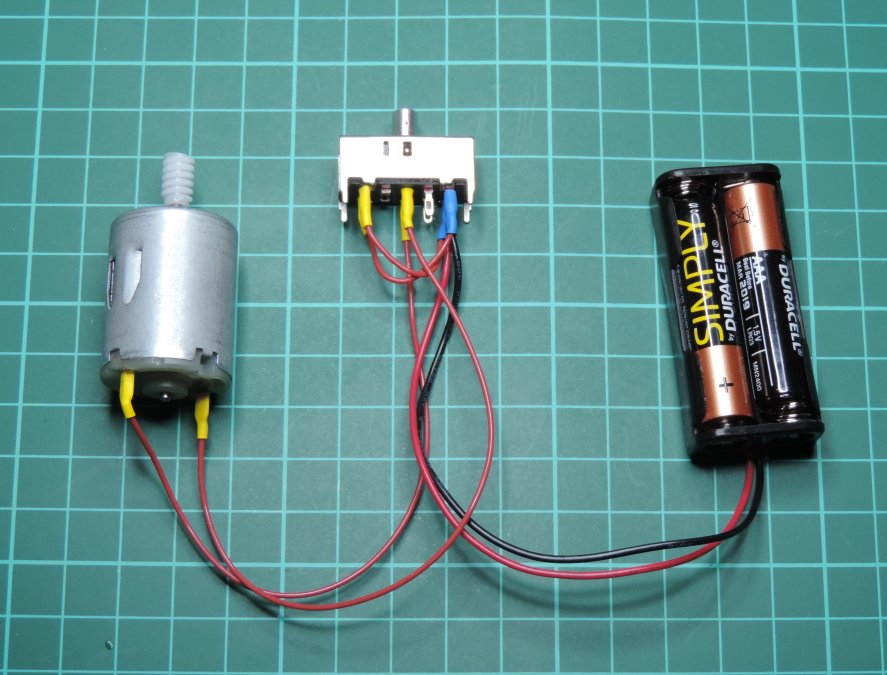 ---

Trial fit of the switch, motor & battery box before painting. Also some added detail.
I've made the panel the switch is attached to removeable to aid with battery changing.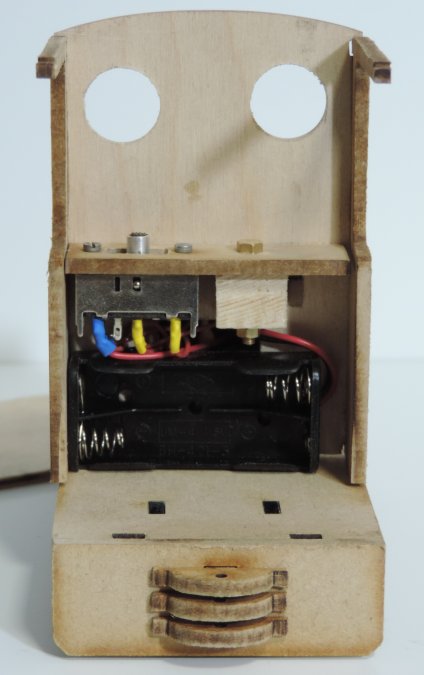 ---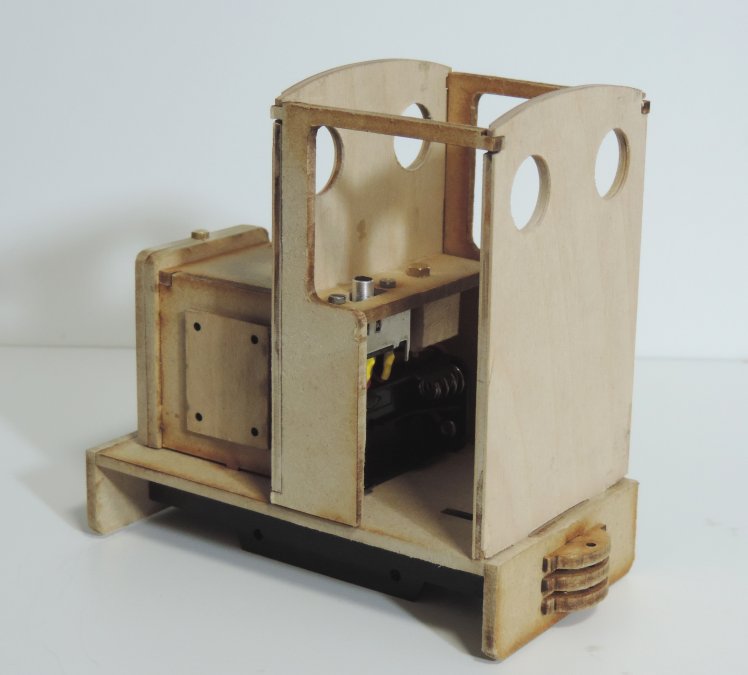 ---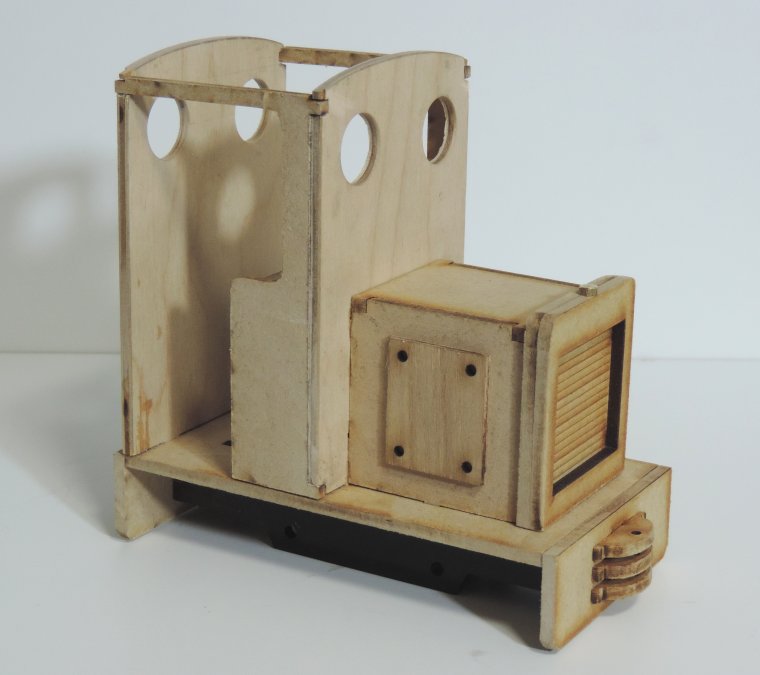 ---

I'm not a rivet counter but i do think rivet strips add some nice detail. The way i make these
is quite simple, first draw them out using a graphics software package or mechanical design
software. I use CorelDraw but anything similar would do. Print them out on thin card and use
a centre punch just pressed by hand to create the rivet head. Finally cut out and stick on, once
painted they look quite effective.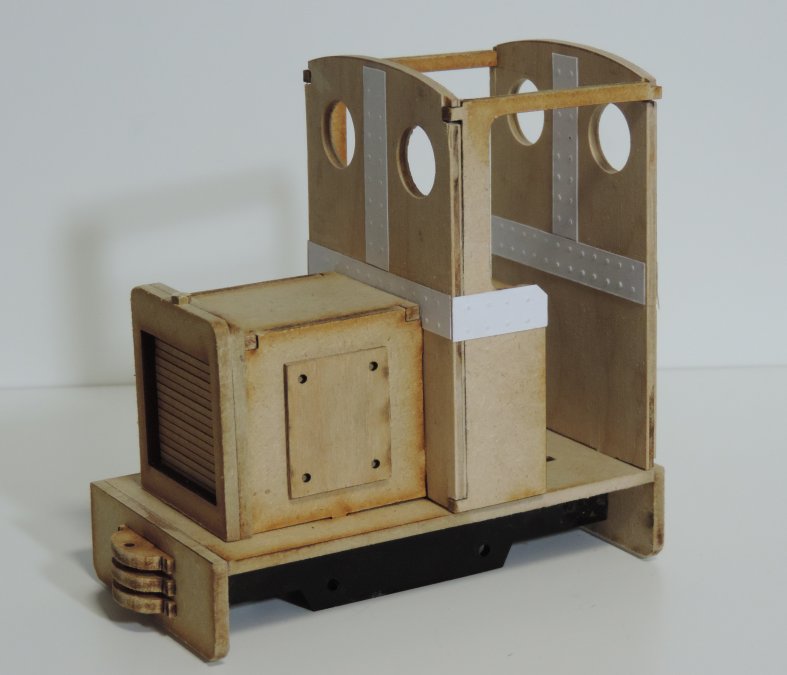 ---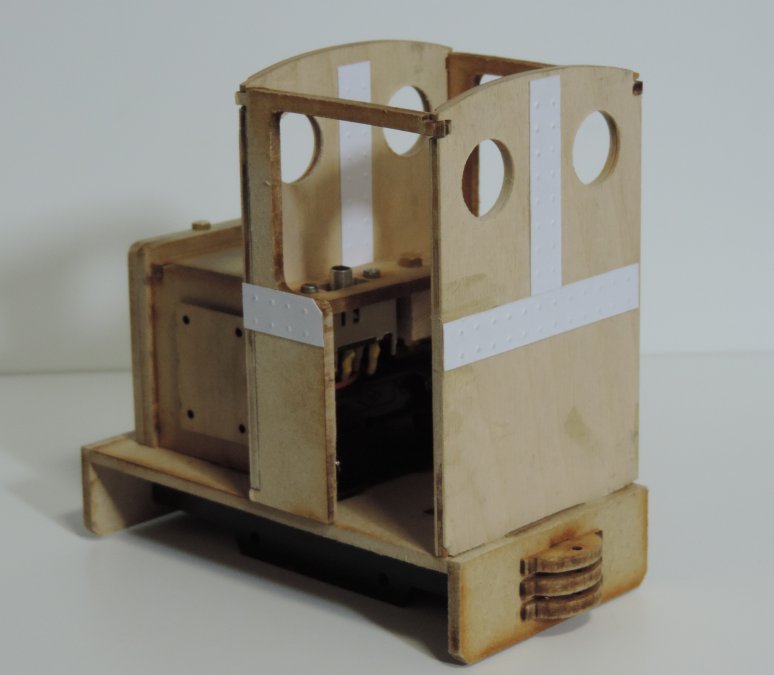 ---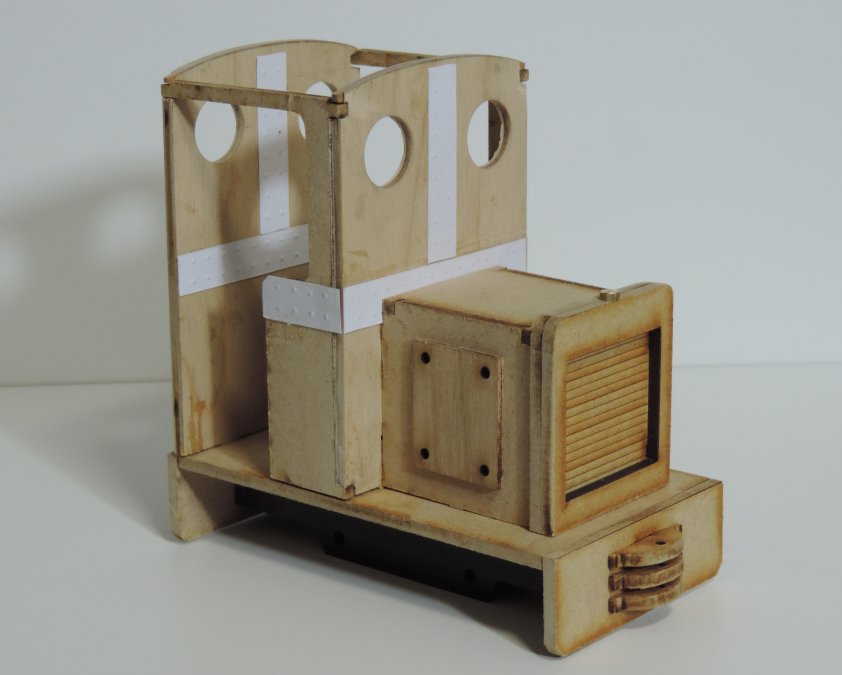 ---

The weather warmed up enough to get some painting done. Here's a couple of pictures of the chassis.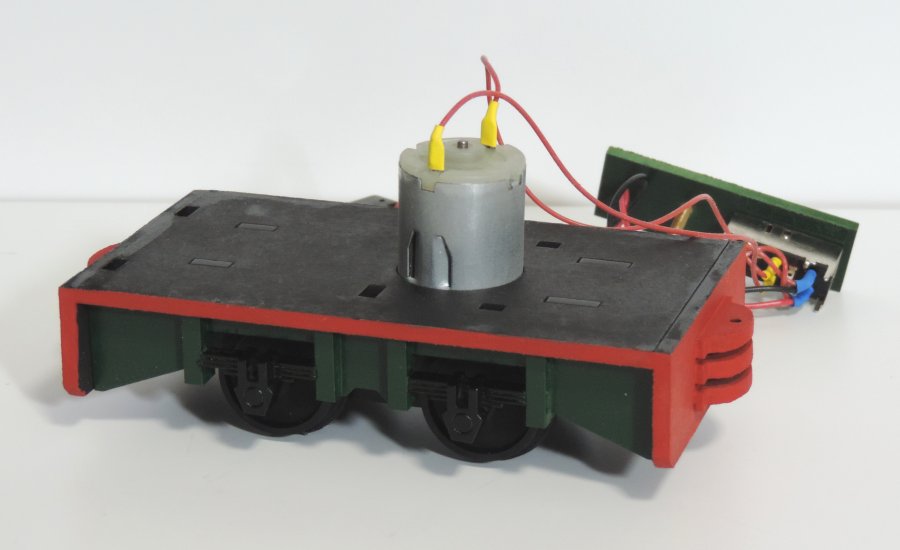 ---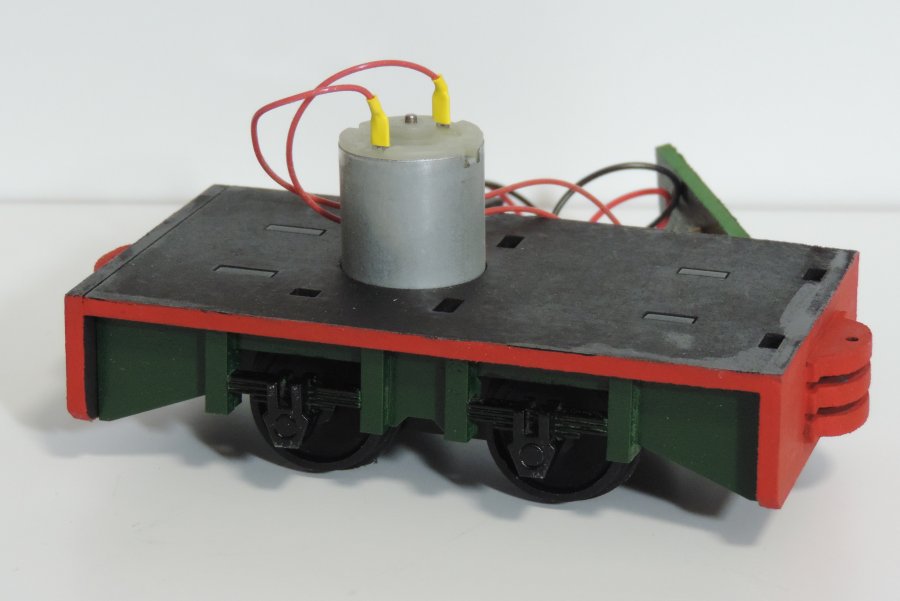 ---

I don't really call 4°C warm but at least it's dry, so here are some pictures taken out on the line.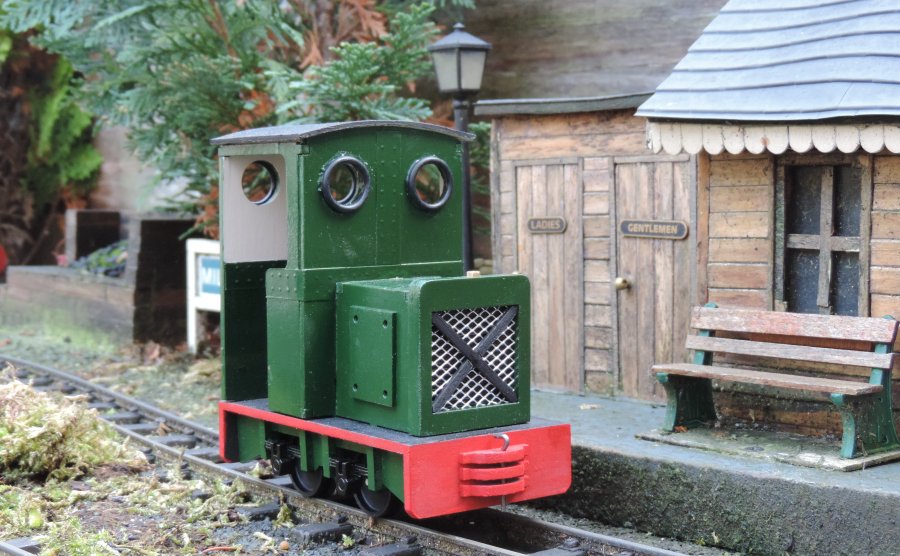 ---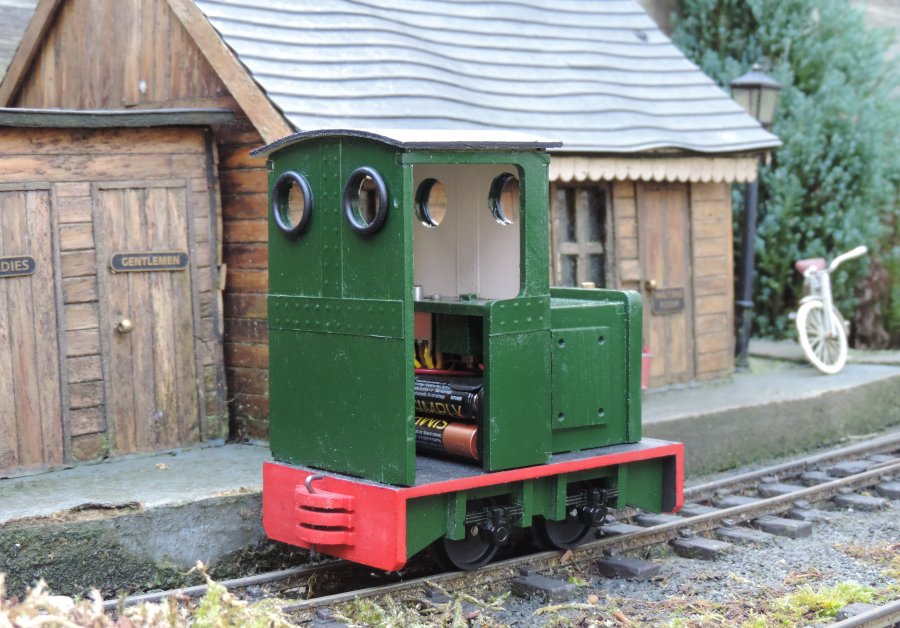 ---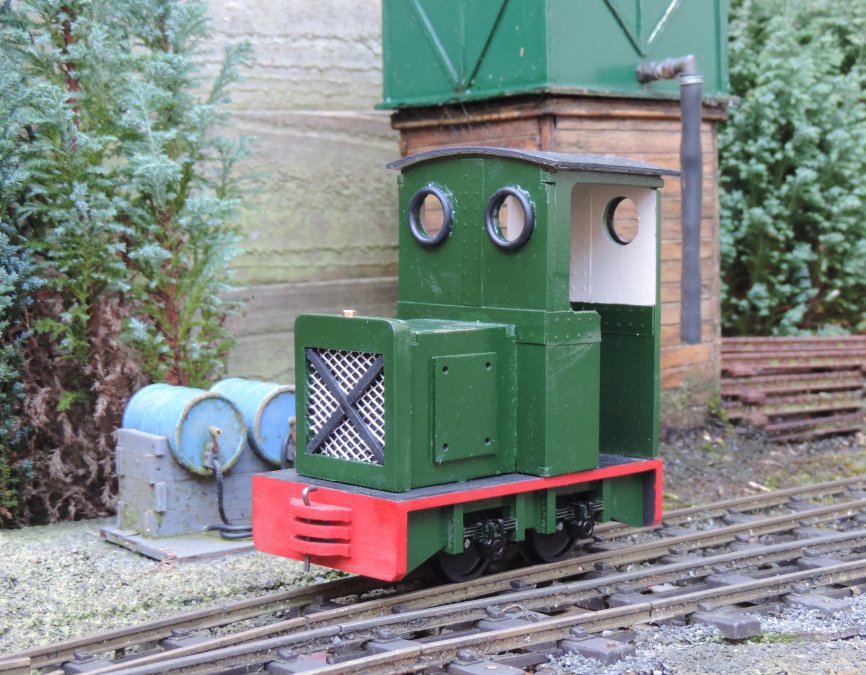 ---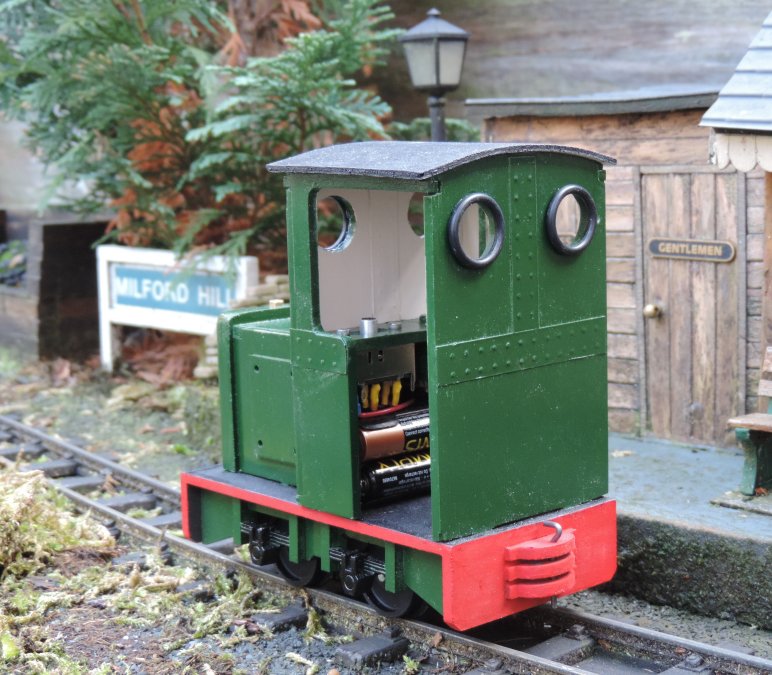 ---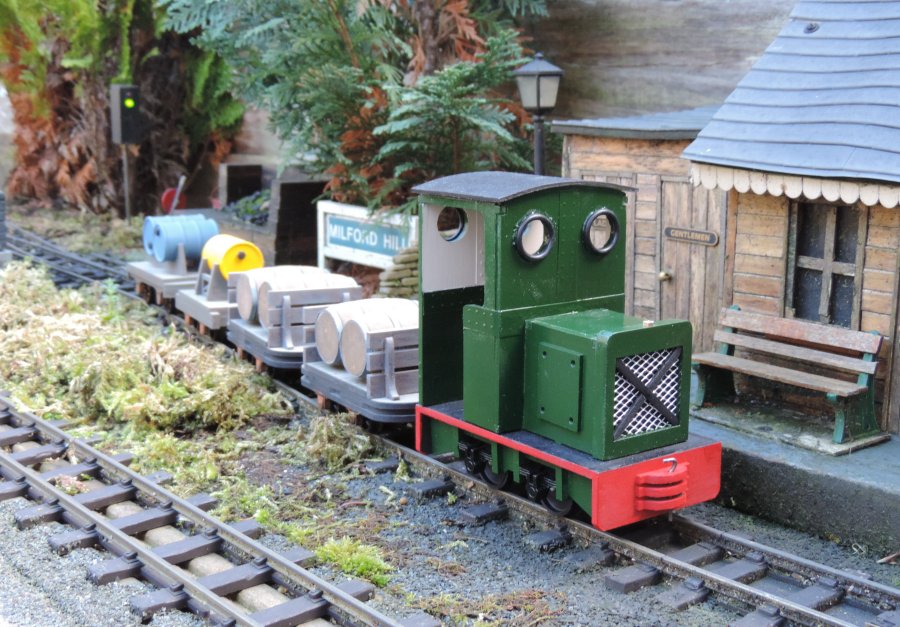 ---

I thought the little Hunslet would benefit from a driver.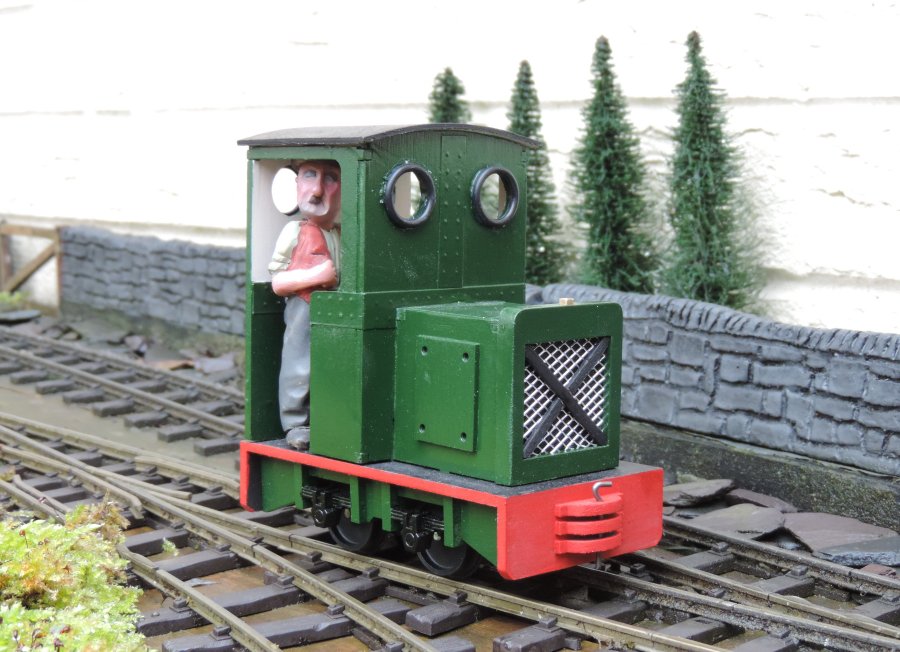 Back to TMHLR Battery Locomotives Main Page
Back to TMHLR Main Page
---
---