Phil Sharples Binnie Flat Wagon with Ends

This wagon also utilises a Binnie Bolster Chassis, this time we have a Flat Wagon with planked ends.

I feel it's only right to do a shout out here for Peter Binnie and Phil Sharples.
They produce excellent quality items at unbelieveably low prices.
For those of us trying to run a railway on a budget people like these guys are essential!

New video of all my Phil Sharples wagons here.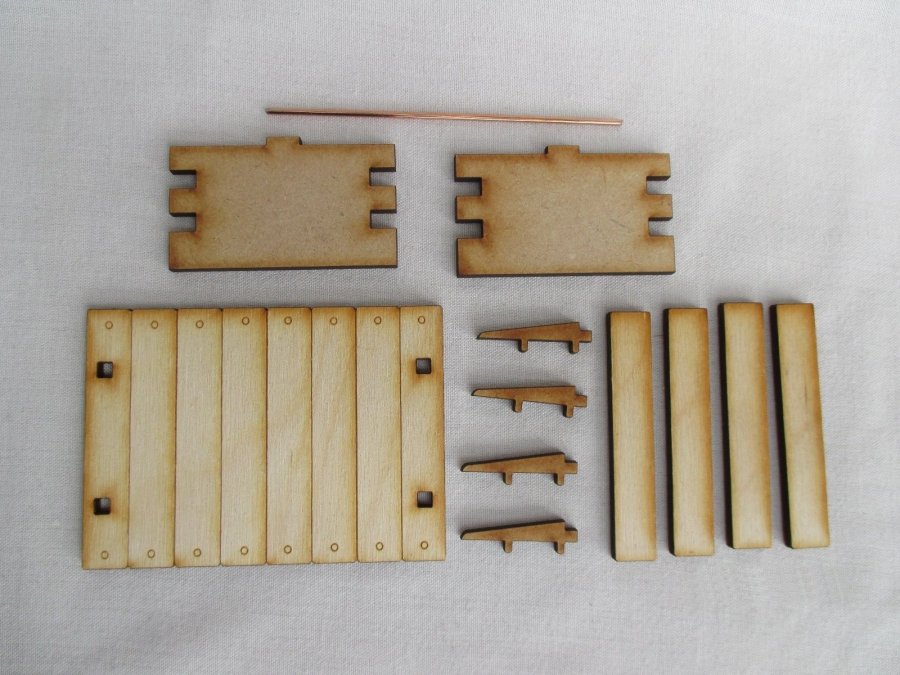 ---

Again the jig was used to align the bottom pieces for gluing onto the wagon bed.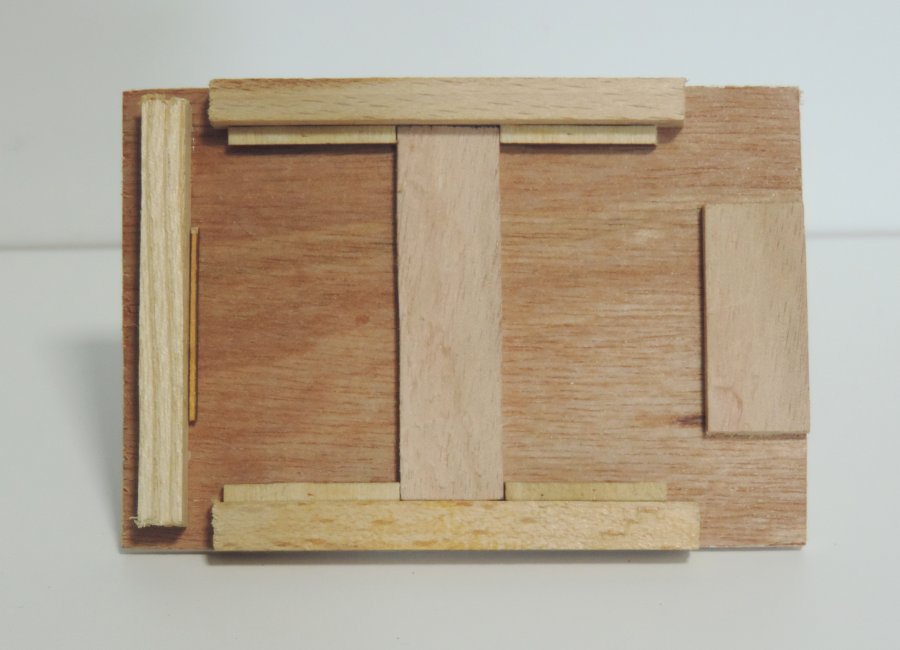 ---

It's important that the bottom pieces are positioned correctly so that they mate up with the Binnie Chassis.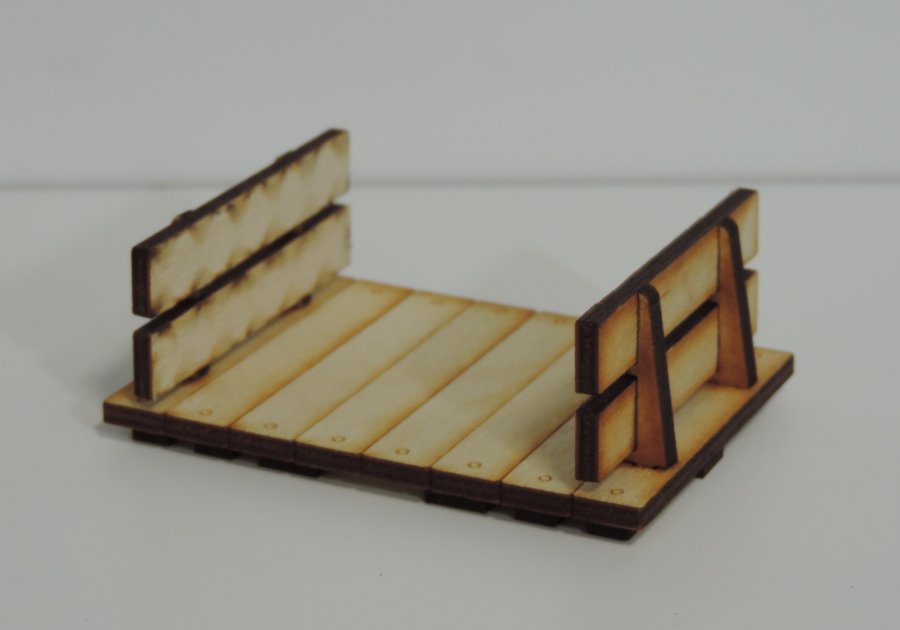 ---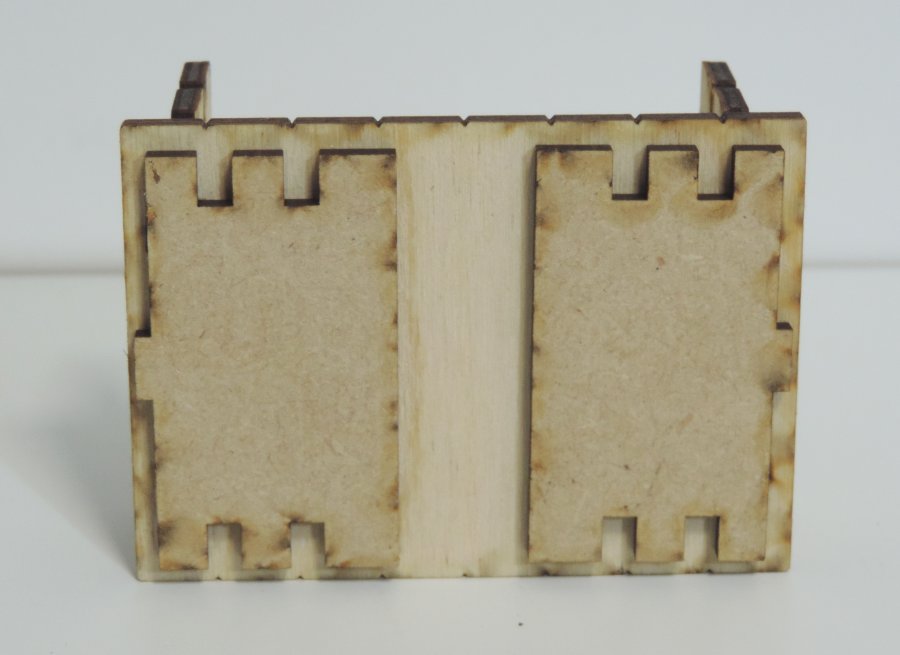 ---

The ubiquitous Binnie Bolster Chassis.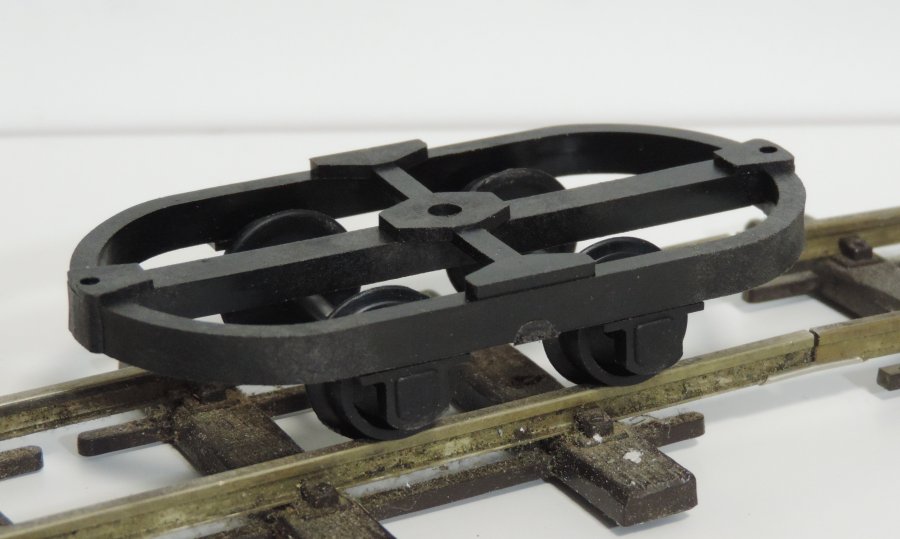 ---

A dry fit of the finished wagon before paint.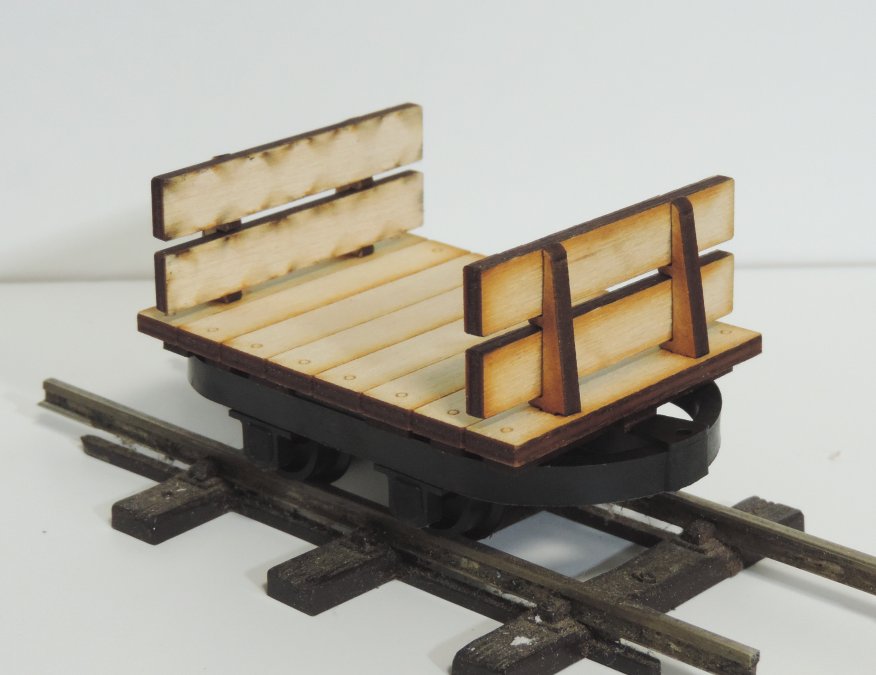 ---

The finished wagon.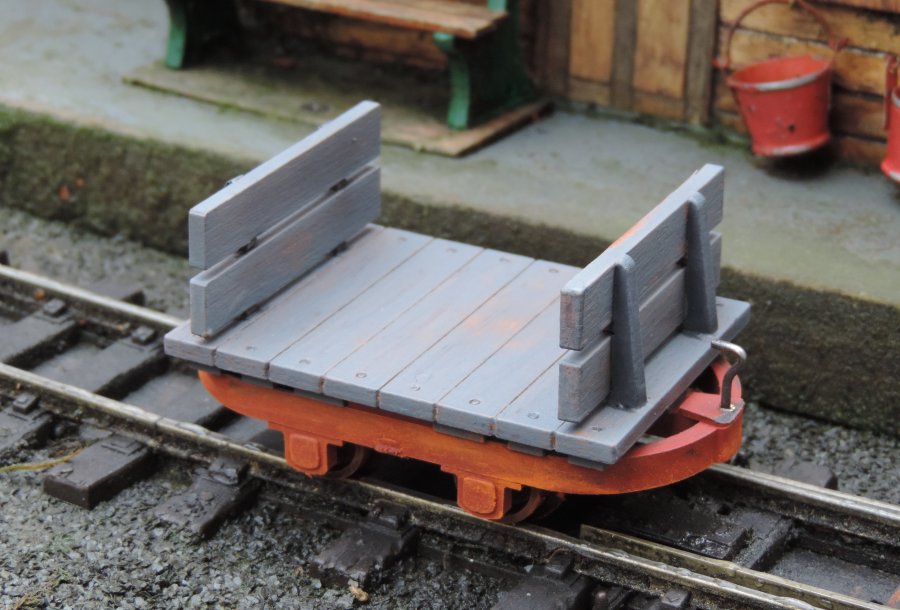 ---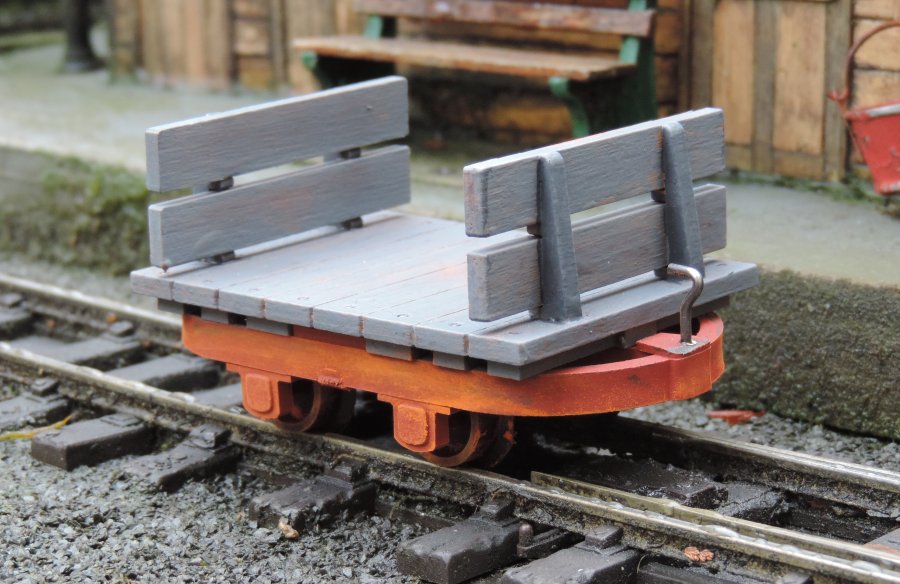 Back to TMHLR Rolling Stock Main Page
Back to TMHLR Main Page
---
---