Merlin Mayflower

Some might say this was Tom Cooper's finest creation, the Merlin Mayflower is one very lovely locomotive.
A recent addition to The Milford Hill Light Railway's engine rosta, this was supplied by Simon Whenmouth of
'Anything Narrow Gauge'.

Over the last few years i have purchased several locos from Simon, mainly 16mm but also one 5" gauge and his
service is second to none. For secondhand live steam locomotives, Simon is 'the' man to go to.

The Mayflower has had some detailing done, mainly to the buffer beams. Both front and rear have some very nice
rivets, safety chains and centre sprung buffers. The cylinder access holes were not present on the original front
buffer either. She also has works & number plates. Missing is the dummy cab mounted whistle. I have some name
plates on order from Narrow Planet and, stealing Chris Bird's idea, i will turn up some sort of safety valve cover.
First video here.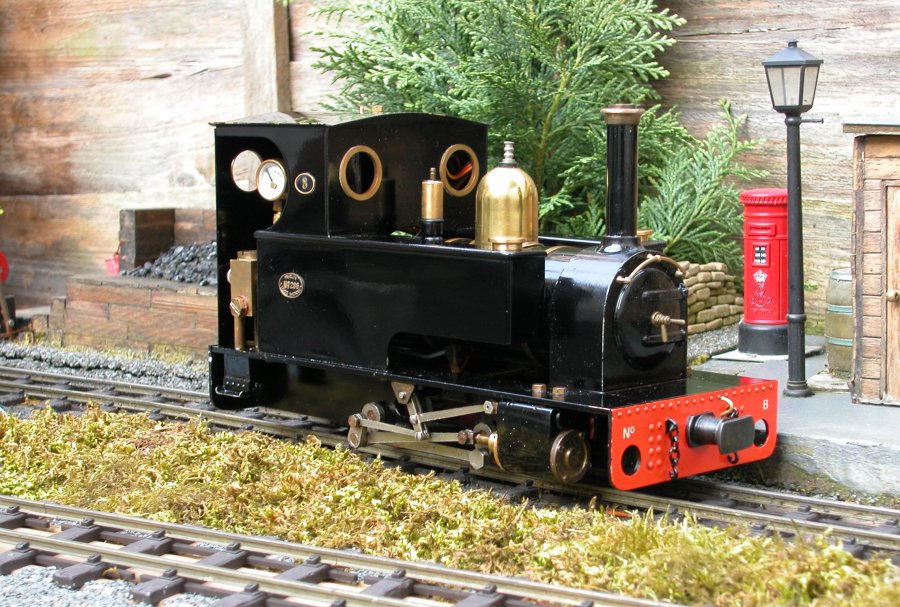 ---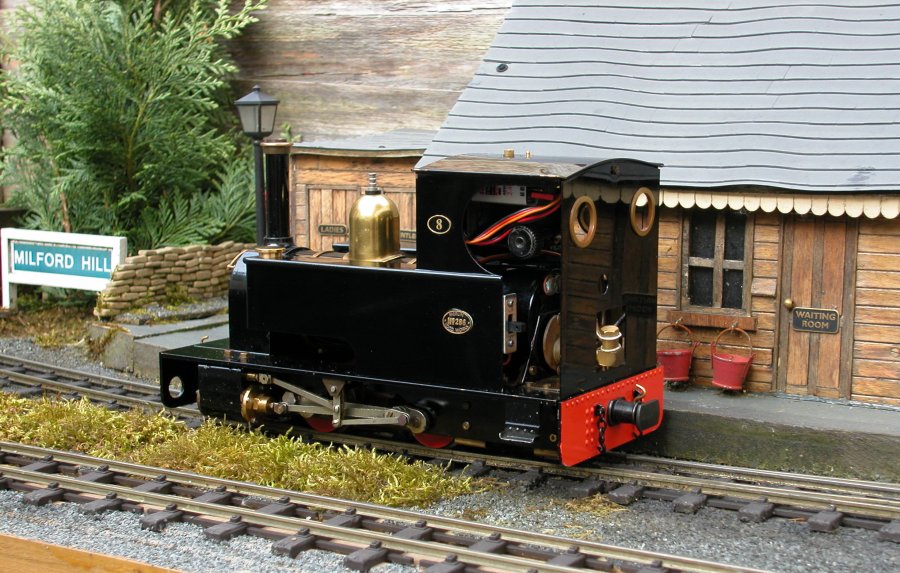 ---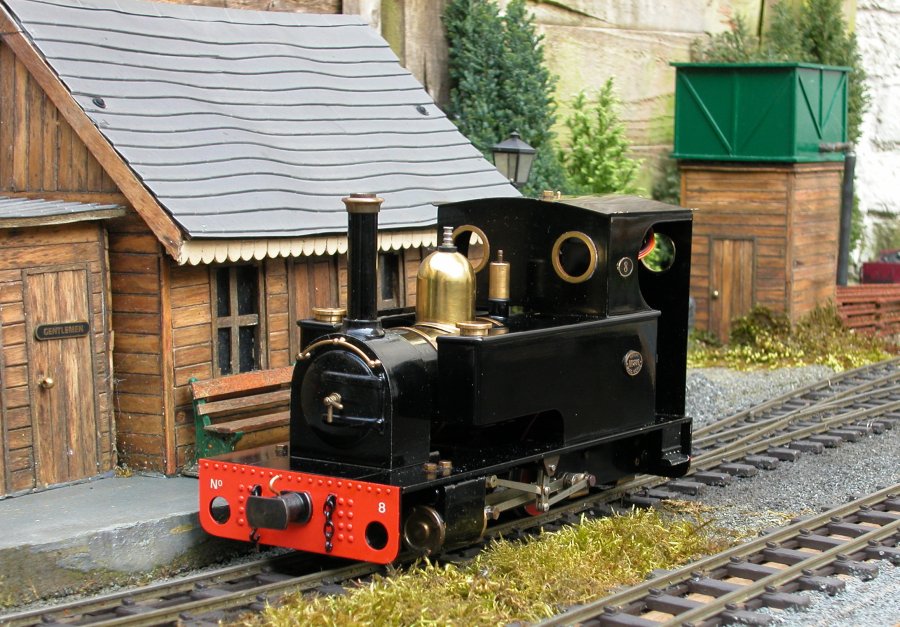 ---

A couple more pictures taken after the brasswork has had a bit of a polish.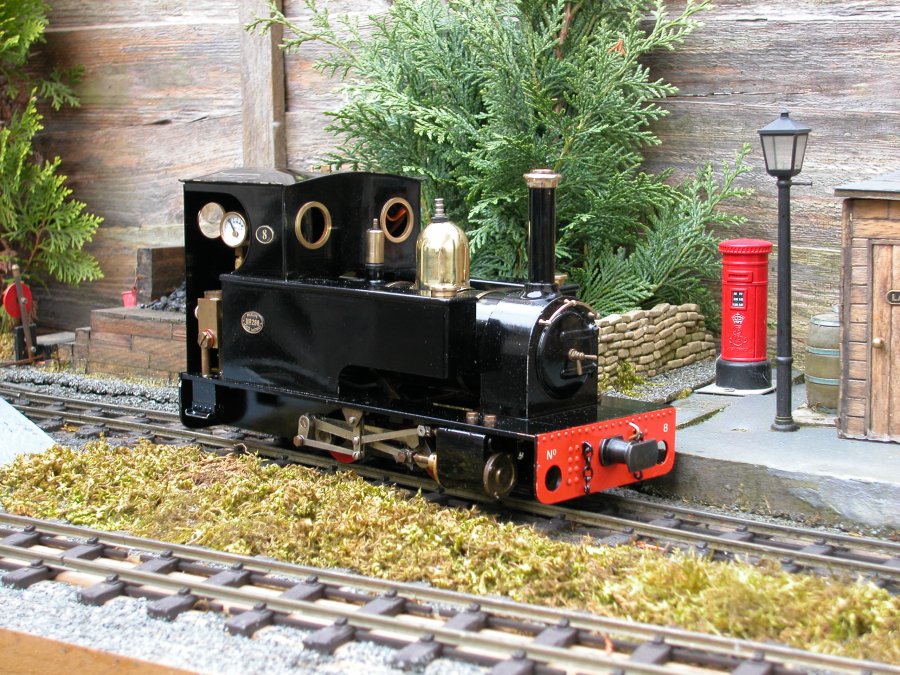 ---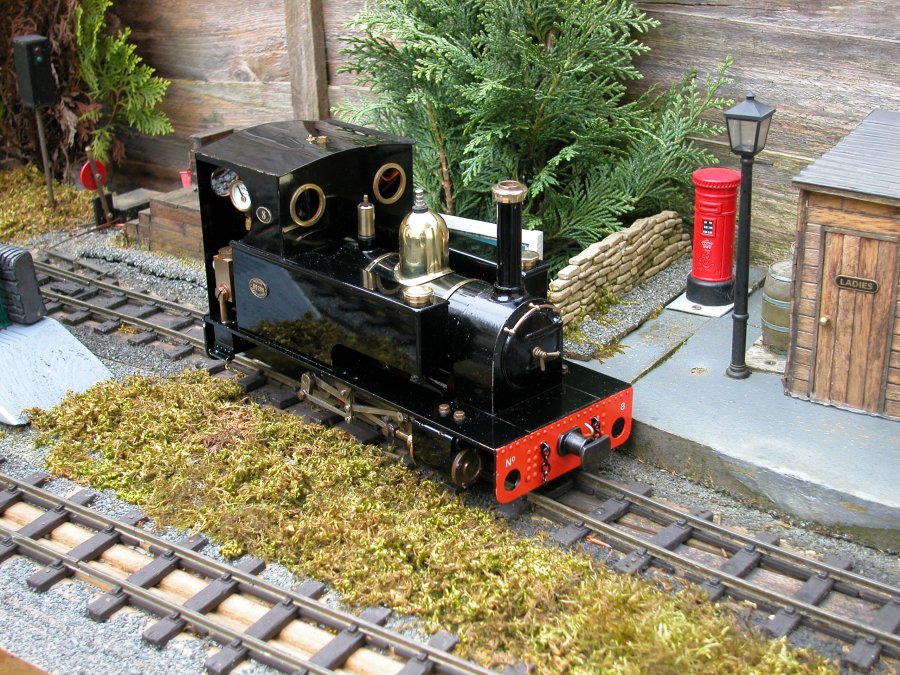 ---

Now with a safety valve cover.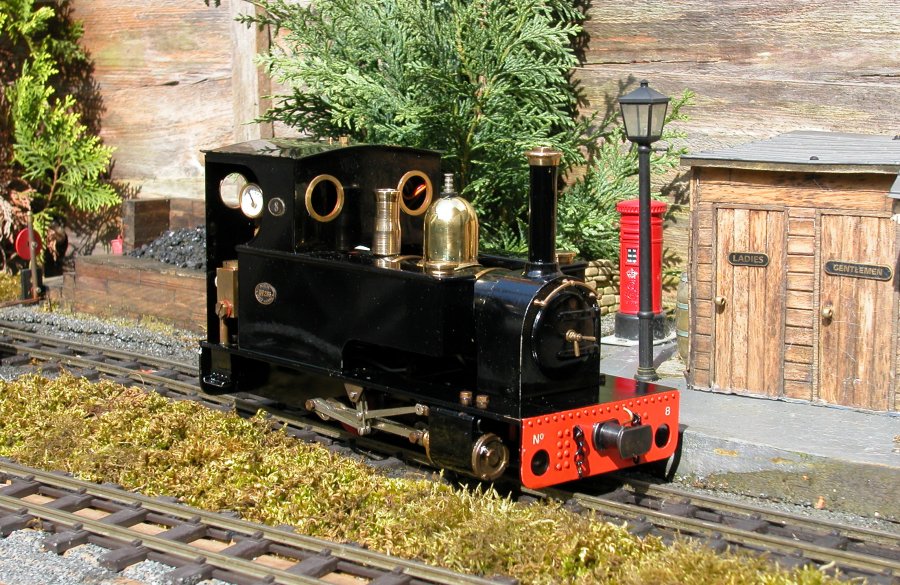 ---

A lovely cab front whistle suppplied by Si Harris of Modelearth.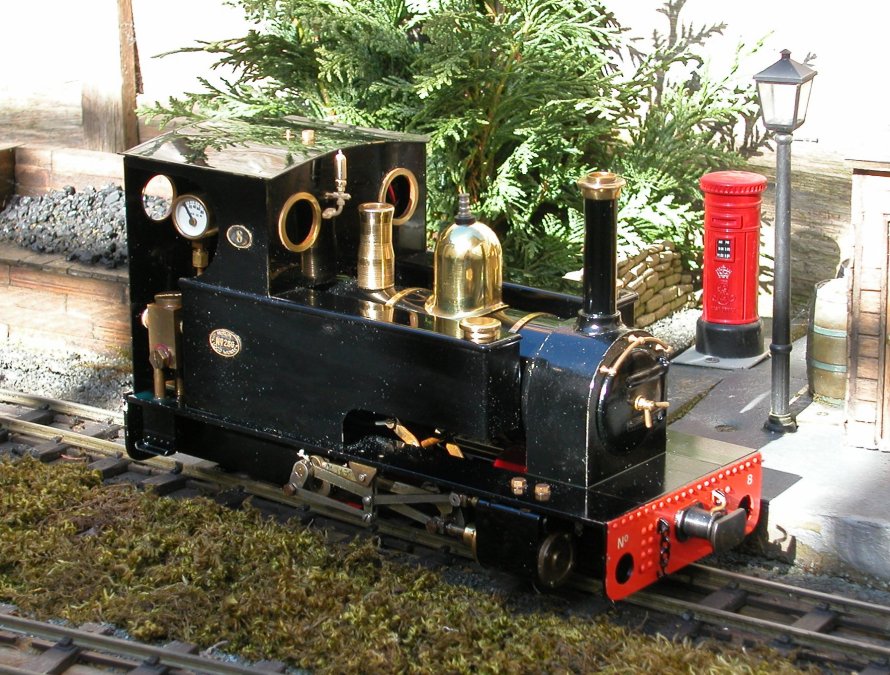 ---

Now sporting nameplates from Narrow Planet.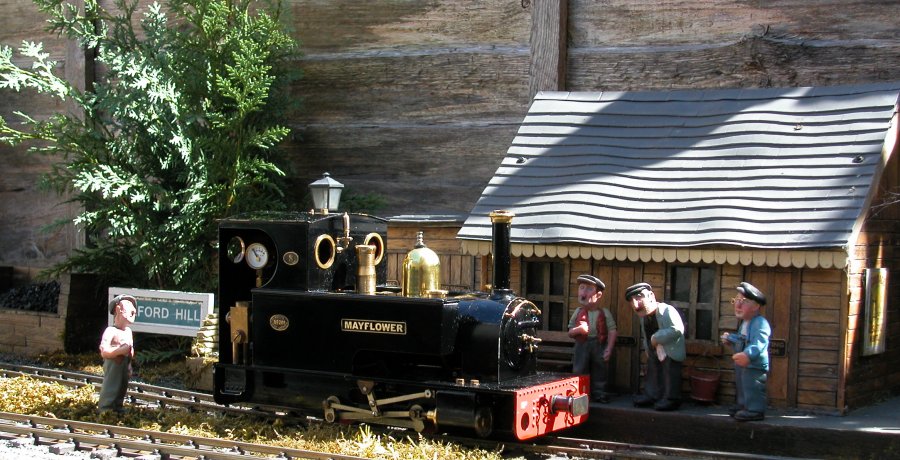 ---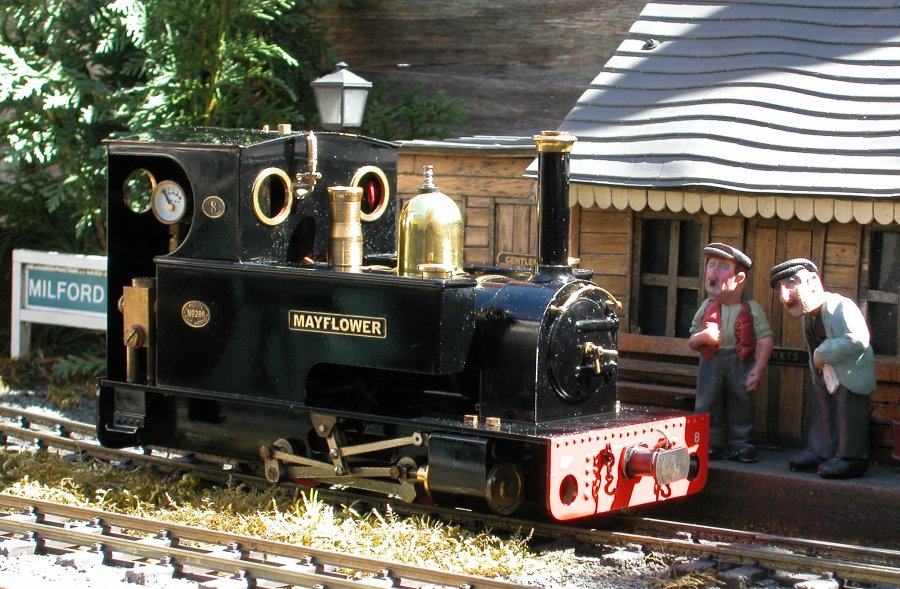 Back to Steam Locomotives
Back to TMHLR Main Page
---
---