Merlin Maestro Anduril

Another Tom Cooper Merlin Maestro! What can i say, i just love these little locos. Anduril was one of Simon Whenmouths
excellent second hand locos. This is a bit different to Katie though. I think Anduril is a much earlier version, first this one
has Beck external slip excentric valve gear. Katie has simplified Walshaerts. Anduril is manual and has a vacuum pump
fitted to one of the side tanks intead of hand rails. Also Anduril has brass spectacle rims but no whistle. Video here.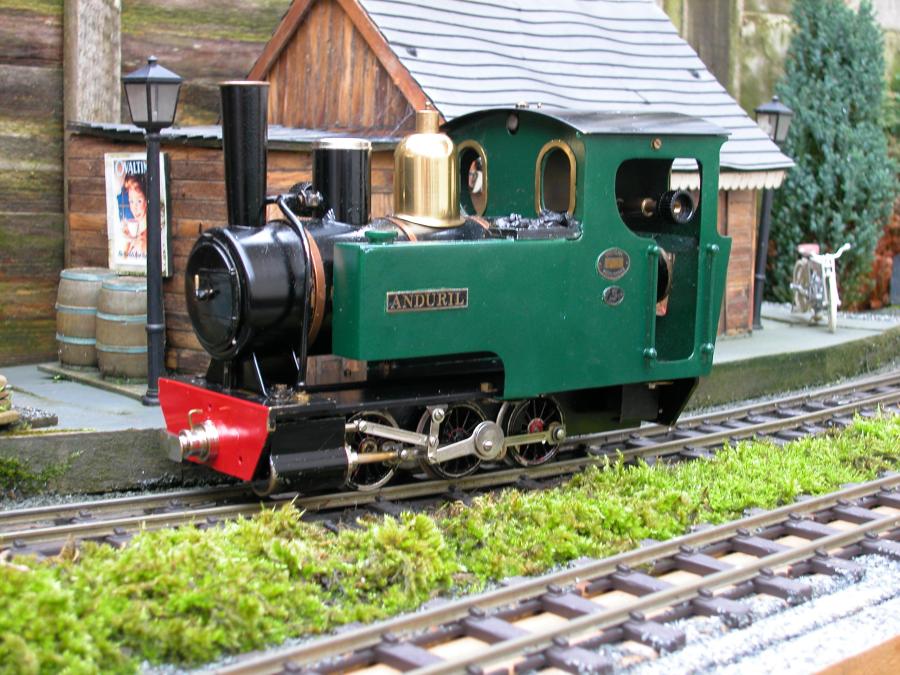 ---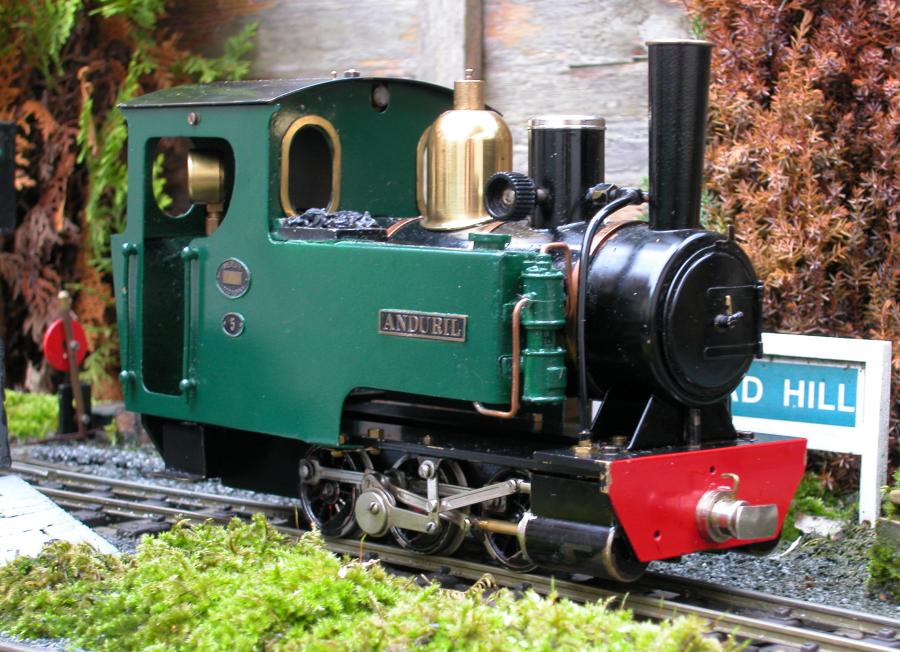 ---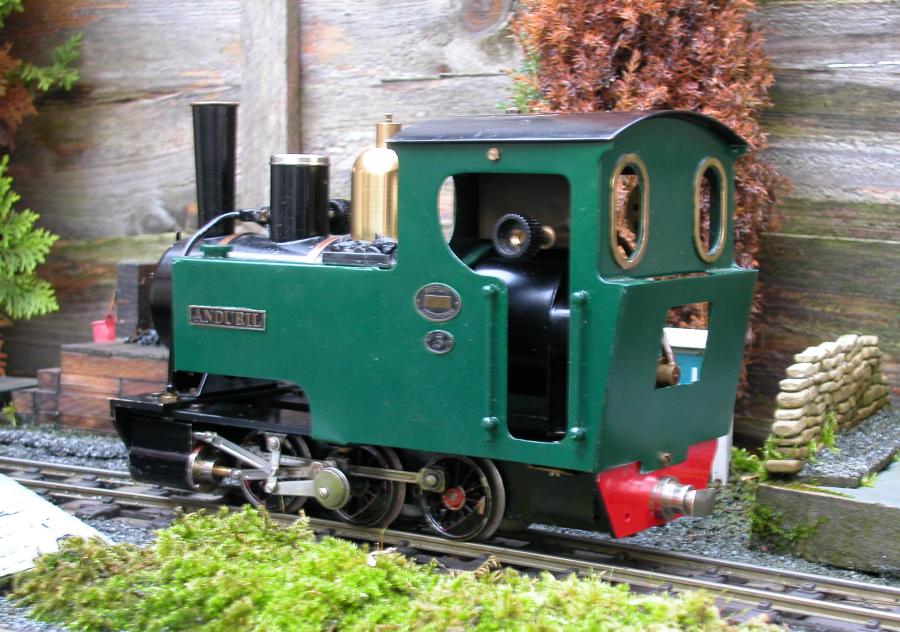 ---

Here is a shot of the two Maestros together.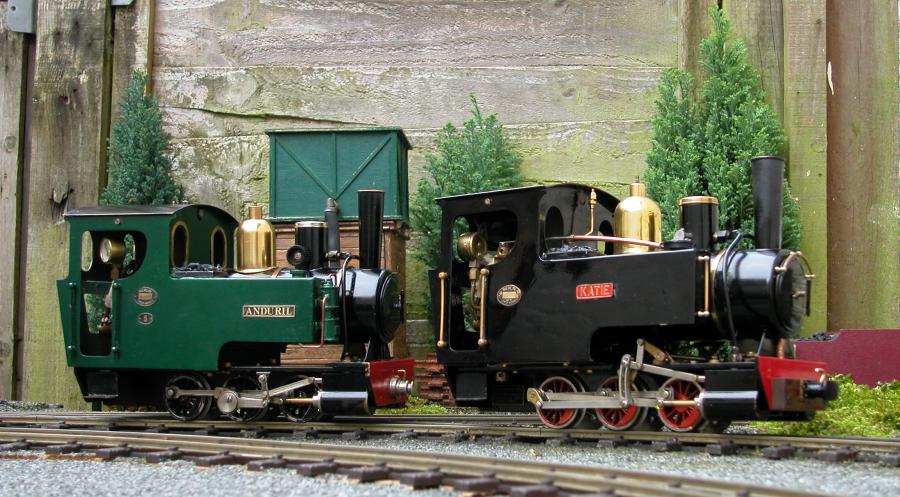 Back to Steam Locomotives
Back to TMHLR Main Page
---
---