Merlin Maestro Katie

The Milford Hill Light Railway welcomes a new loco to the roster and it's first Merlin Locomotive Works engine.
Katie is a Tom Cooper Merlin Maestro built sometime in the early 1980s and uses a Beck boiler and running gear.
No excuses for all the pictures, i think this is a stunning looking locomotive. I have very little information on this
loco, it was an ebay purchase and the seller said it hadn't been run for 15 years. After a little cleaning and a good
oiling i ran her on blocks and she ran perfectly both in forward and reverse. I have just had her first run out on
the line and again perfect. The loco would appear to have had hardly any use as nothing seems worn and it is in
excellent overall condition. If anyone has any information on the history of this particular Melin please get in touch.
You can email me here.

First video here. Katie now has a Summerlands Chuffer fitted and brand new flexible couplings from the
valve chests to the exhaust pipe. The originals i successfully managed to break whilst fitting the chuffer!
Full chuff video here.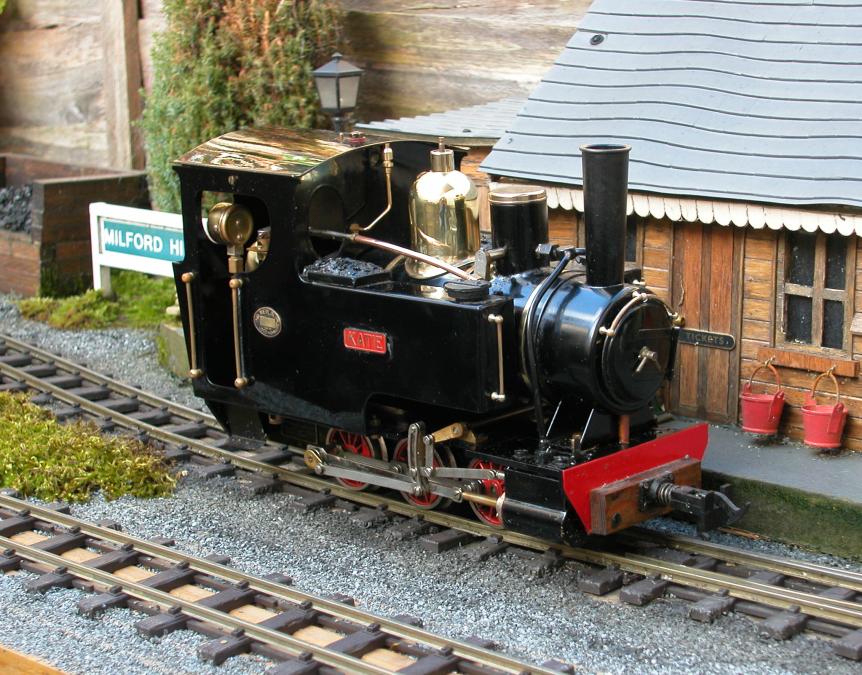 ---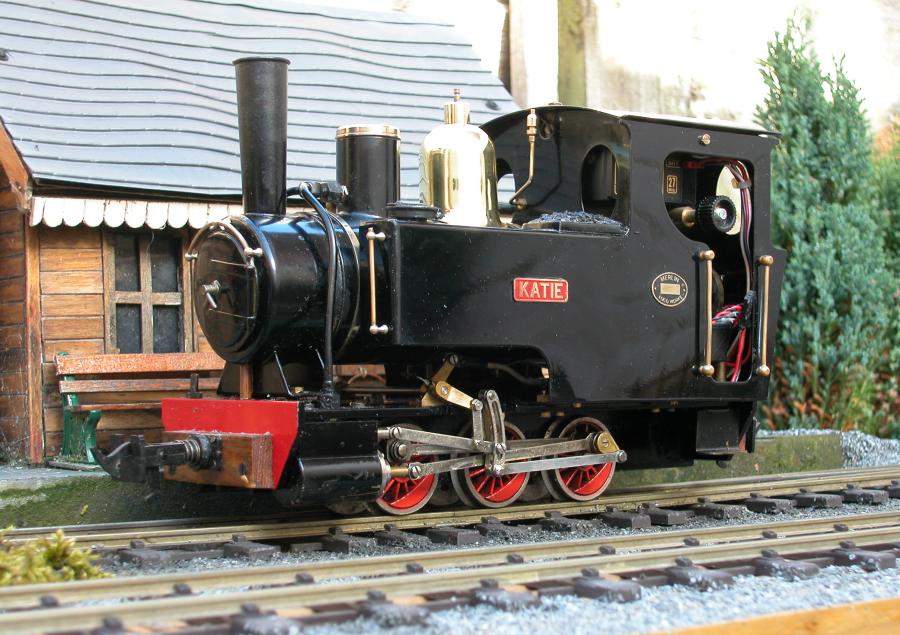 ---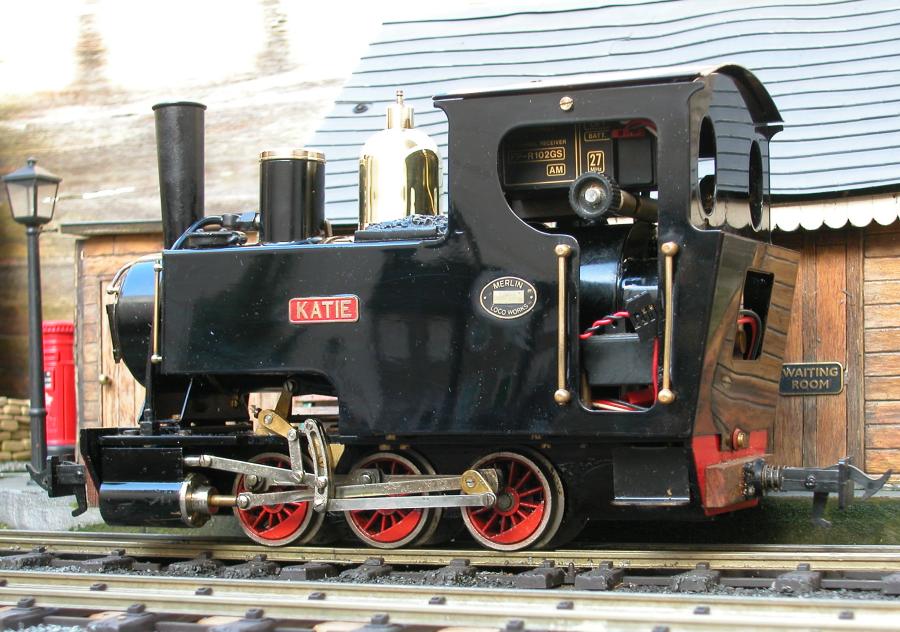 ---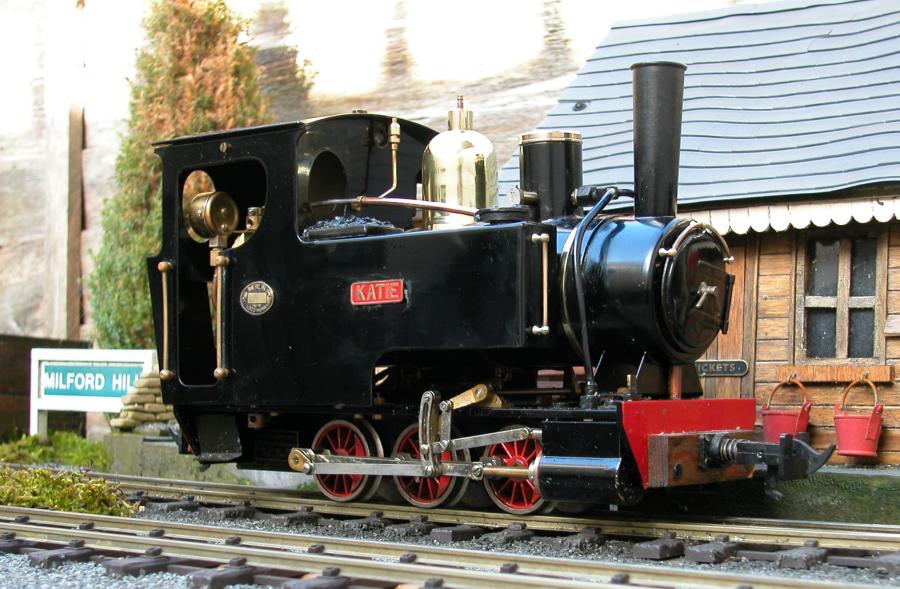 ---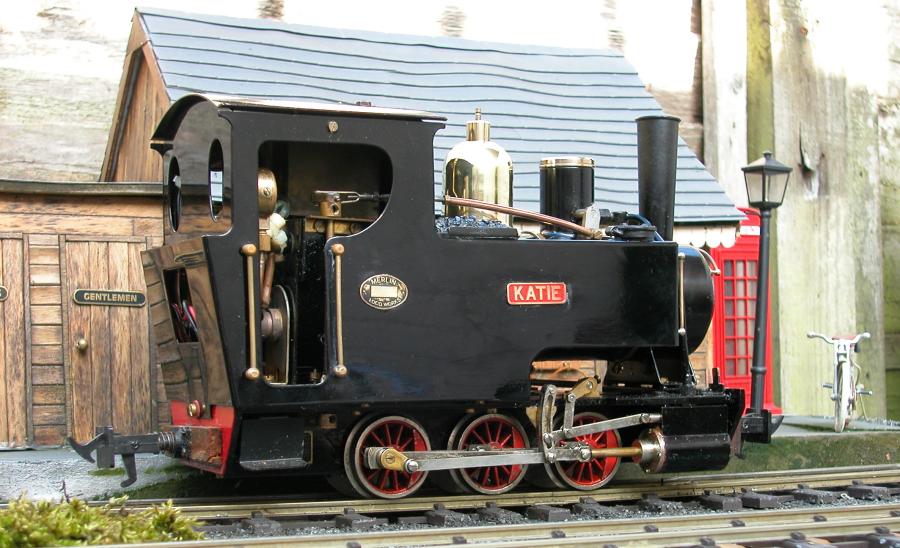 ---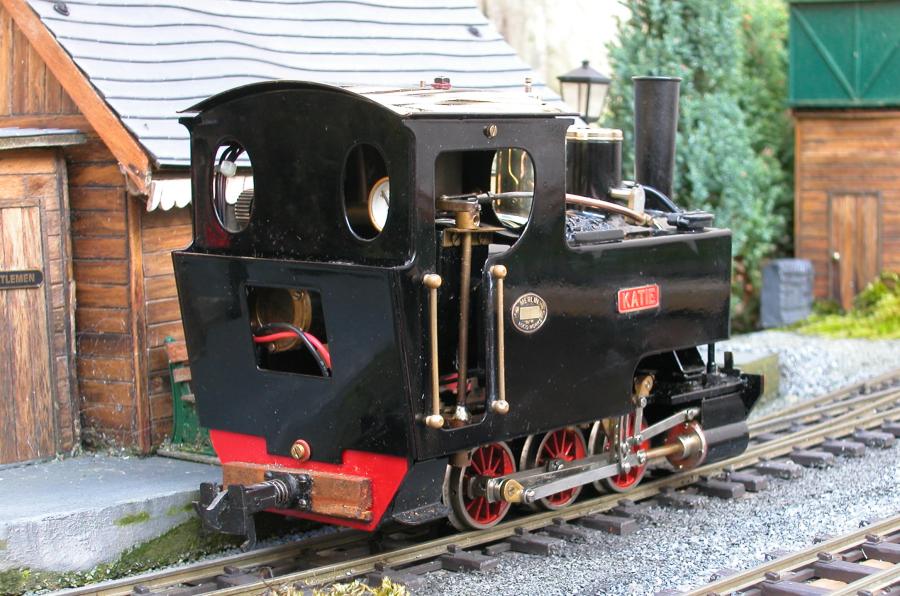 ---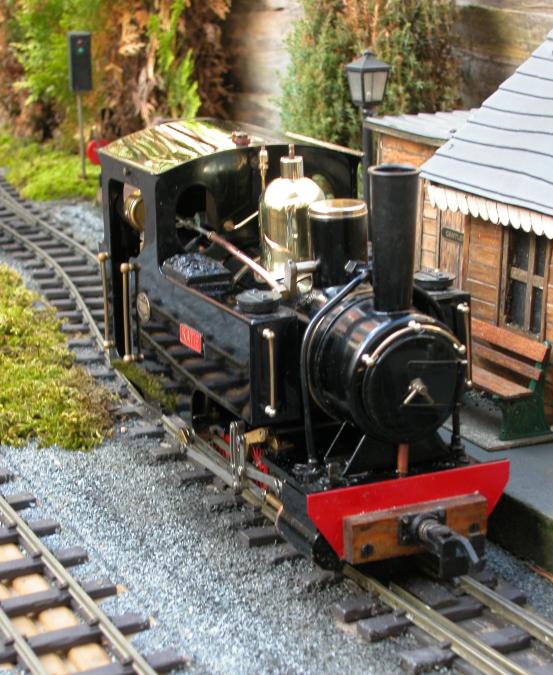 ---

Here is a shot of The Maestro with the smokebox removed. The reasons for removing the smokebox were twofold, first
to reattach the dummy smokebox door which had come adrift and second, to measure up for a Summerlands Chuffer.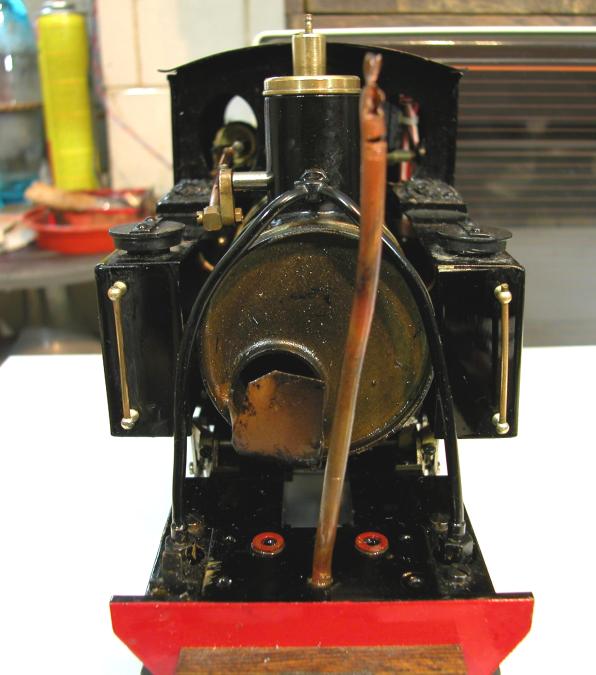 Back to Steam Locomotives
Back to TMHLR Main Page
---
---