Merlin Hunslet

Had a visit today (November 2016) from Simon Whenmouth of Anything Narrow Gauge who kindly took time out from
his very busy day to deliver TMHLR's latest loco. This is a Merlin Hunslet, in very good conditon. It will require some
work before it can run it on my line, it's 45mm so will need regauging. The sight glass needs attention and the radio
gear will need to be upgraded. Should make an interesting project for Christmas.

First video here. Hunslet with Momentum Van here. Hunslet with Coaches here.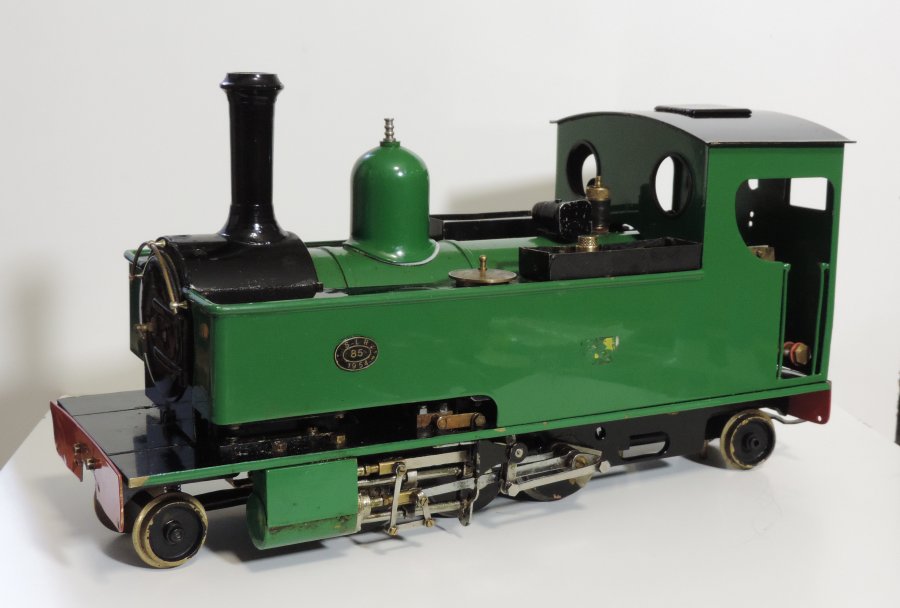 ---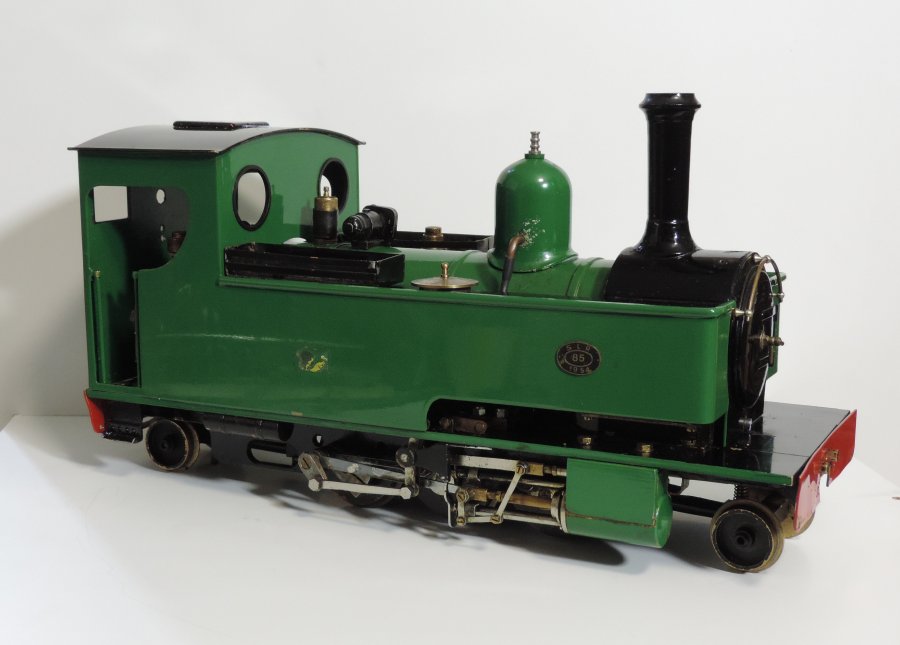 ---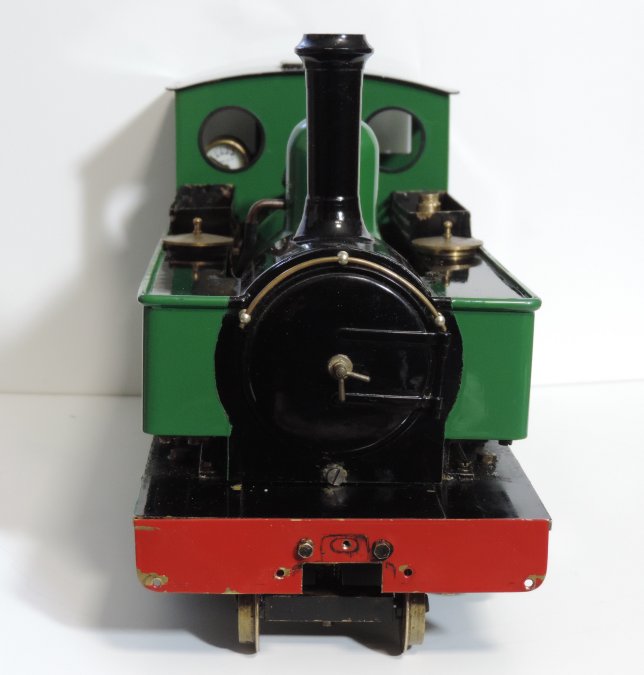 ---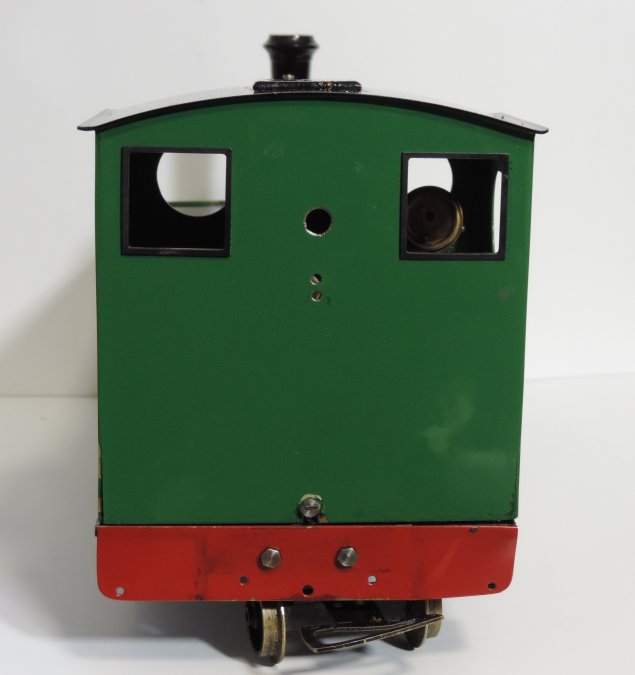 ---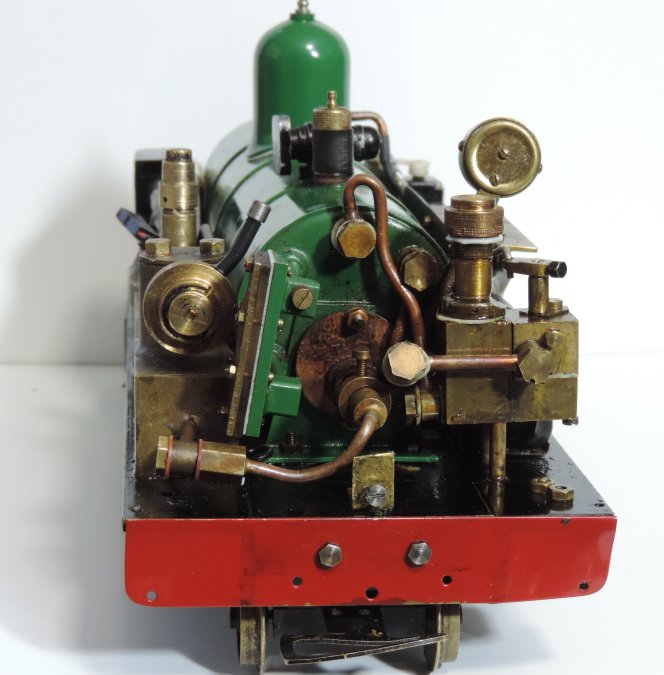 ---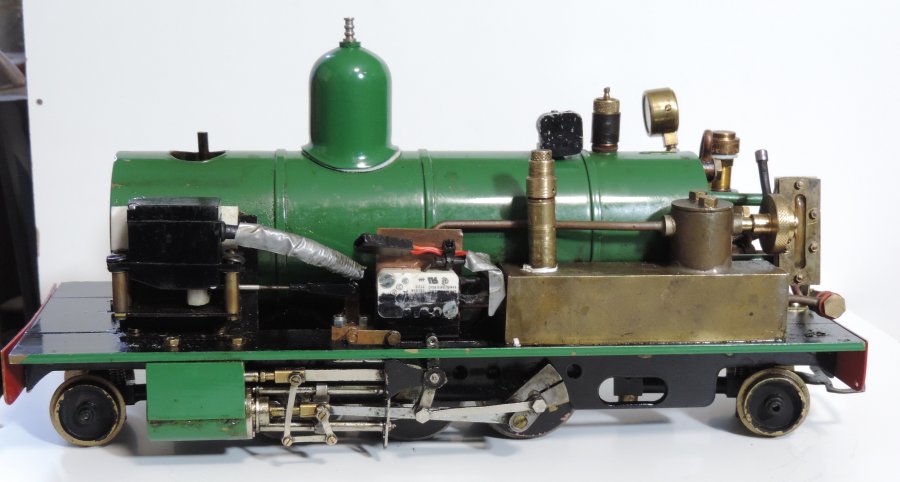 ---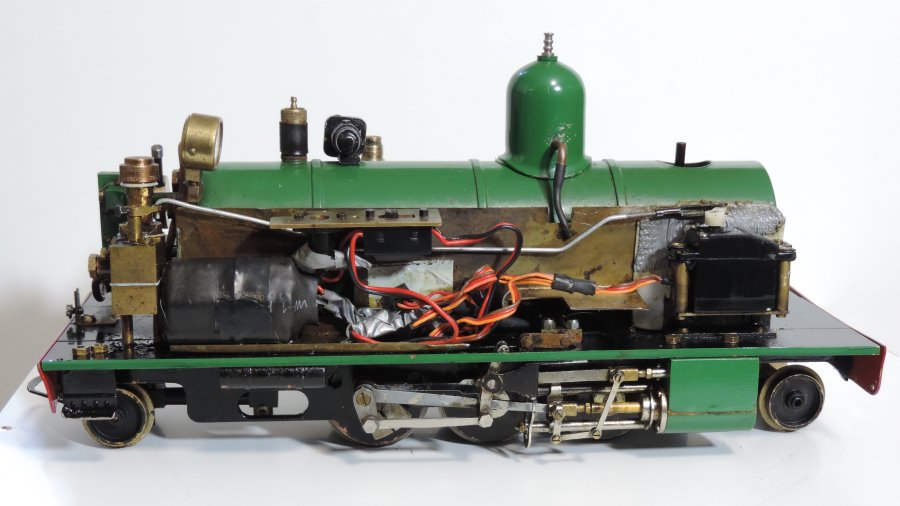 ---

It's the day before Christmas Eve and i've made a start on the Hunslet regauge. The easy bit first!
Front and rear bogies have been done, looks rather strange with 32mm bogies & 45mm driving wheels.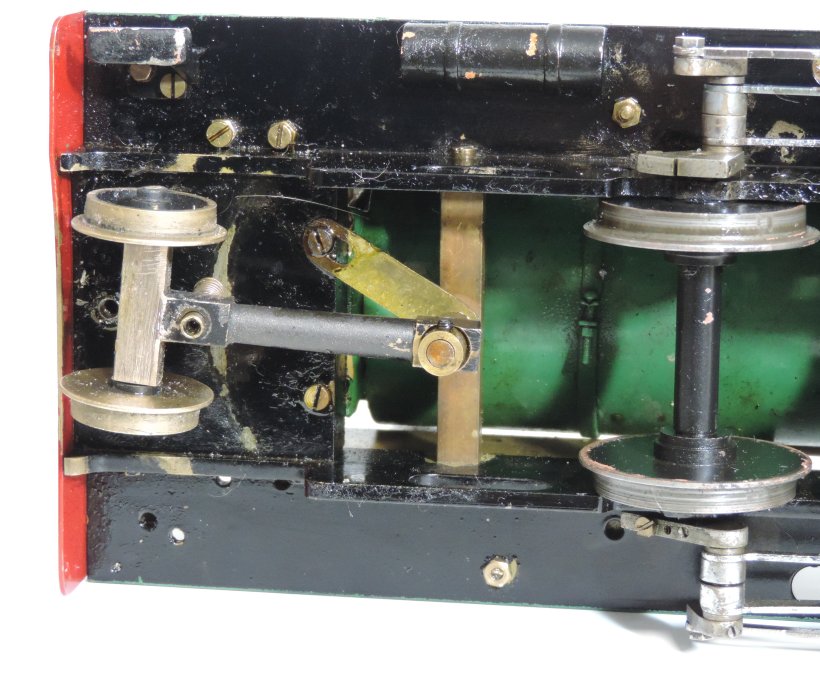 ---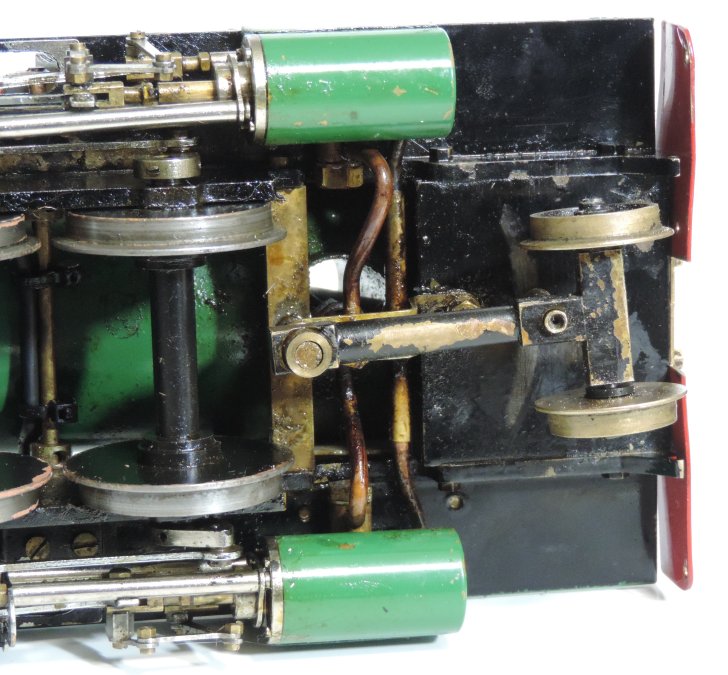 ---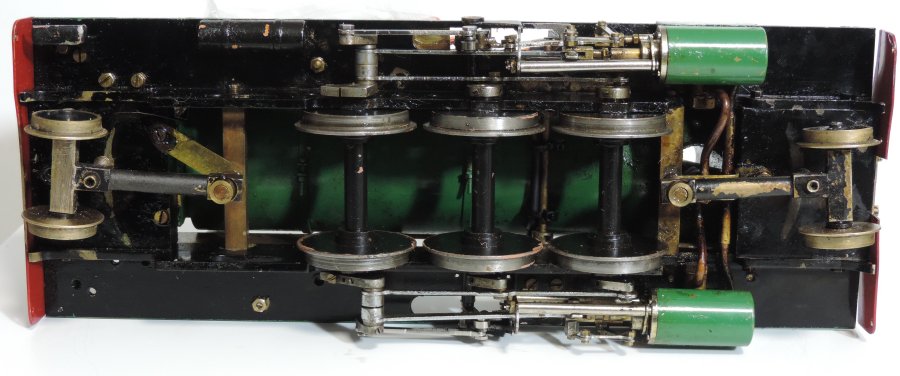 ---

That wasn't too painful, one & half hours later the wheels are off. The axles are pinned to so reassembly
should be ok. Hopefully i will be able to drift the wheels from the axles then turn the axles down
towards the middle to allow the wheels to move closer together.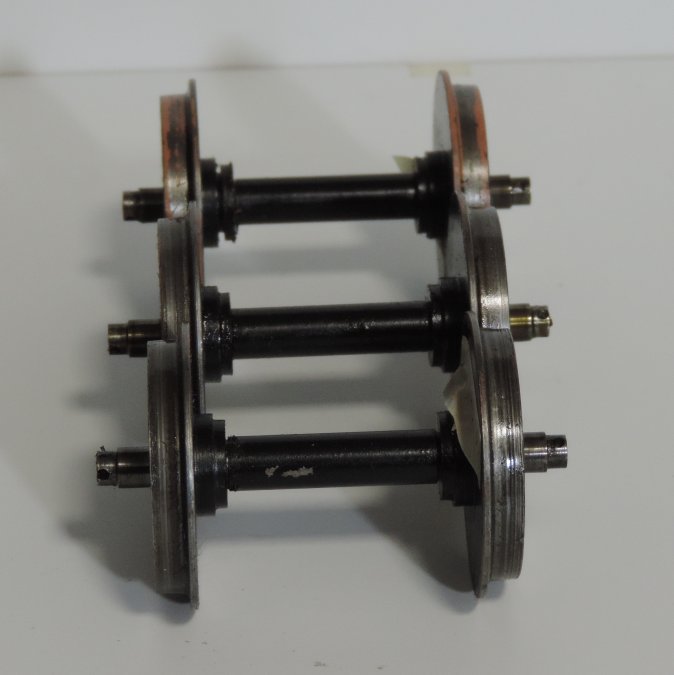 ---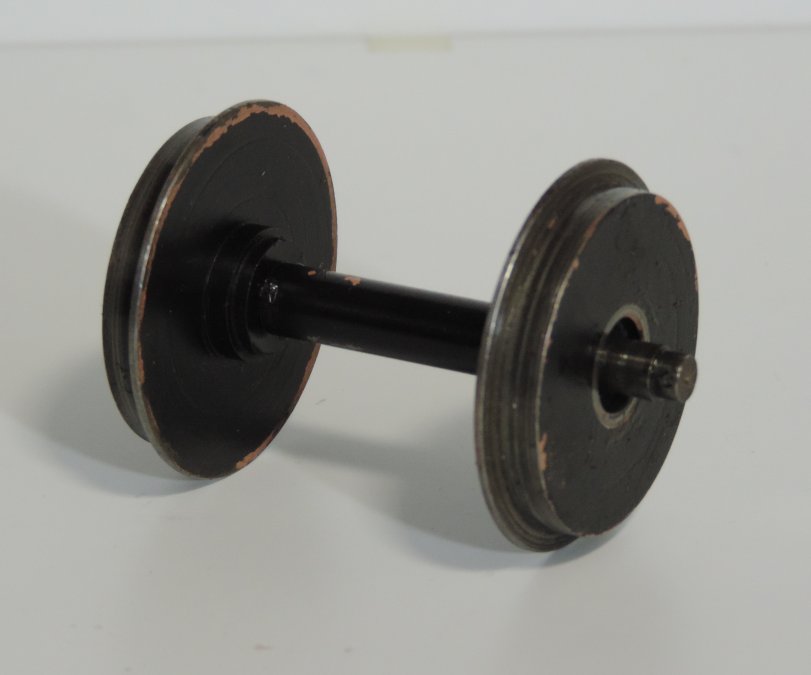 ---

Interesting wheel arrangement. The top-hat shaped collet which fits inside the wheel and goes over the splined part
of the axle is plastic. This would allow it to be run on electrified track. I think this is the first Merlin i've seen with insulated wheels.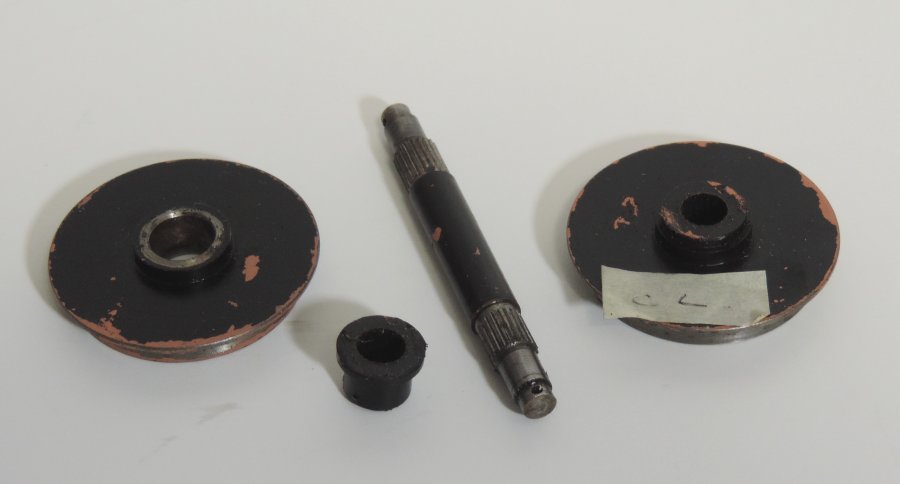 ---

Driving wheels regauged. The top-hat collet was reversed to ensure that the maximun amout of splined
axle still went through the collet. A small amout of machining to each axle was required to allow the collet
to slide nearer to the middle to get the right back to back spacing for the wheels.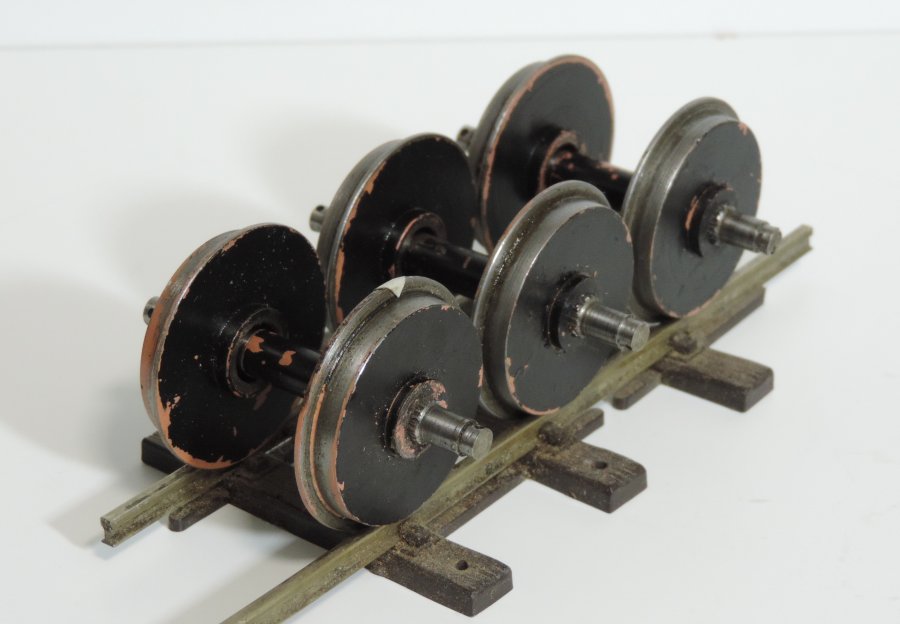 ---

These pictures were taken just after the first successful steam test. Unfortunately the regulator servo arm split
so there will be a slight delay before i can actually run the loco on my line.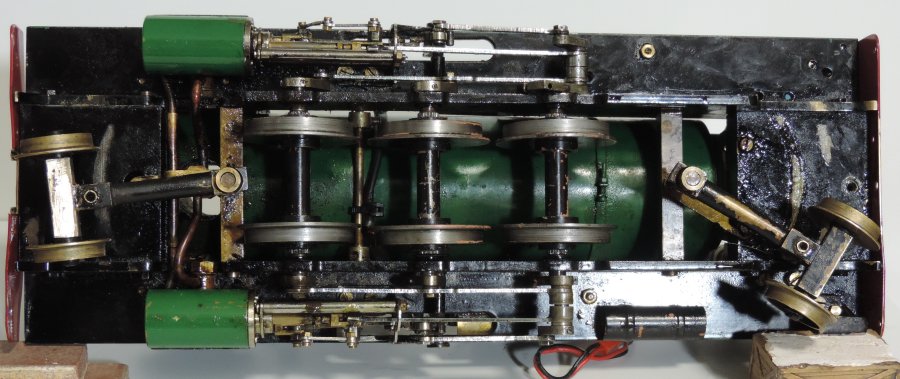 ---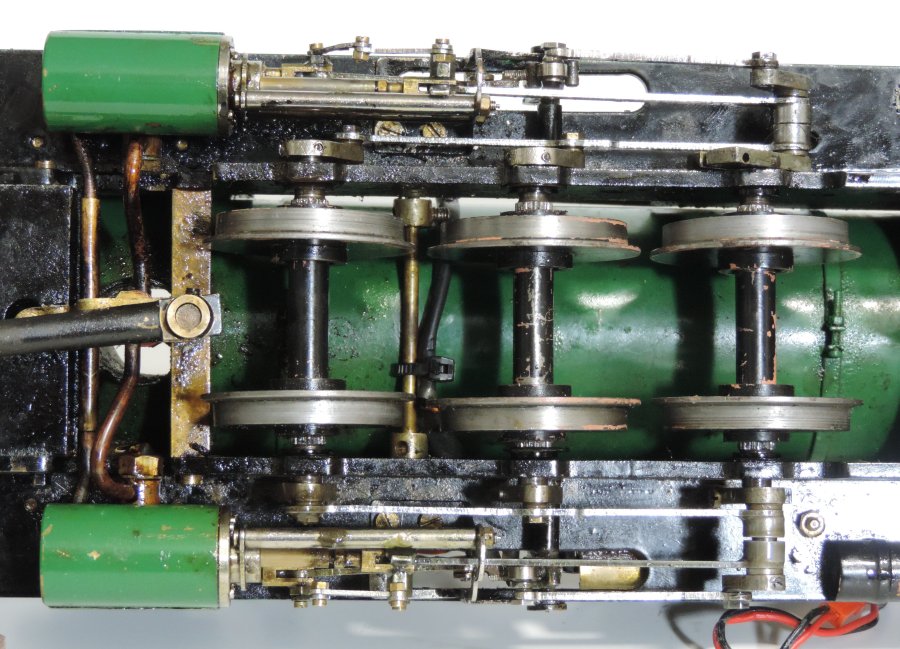 ---

Pretty much finished now. Just need the weather to warm up so that i can paint the new buffer beams & the couplers.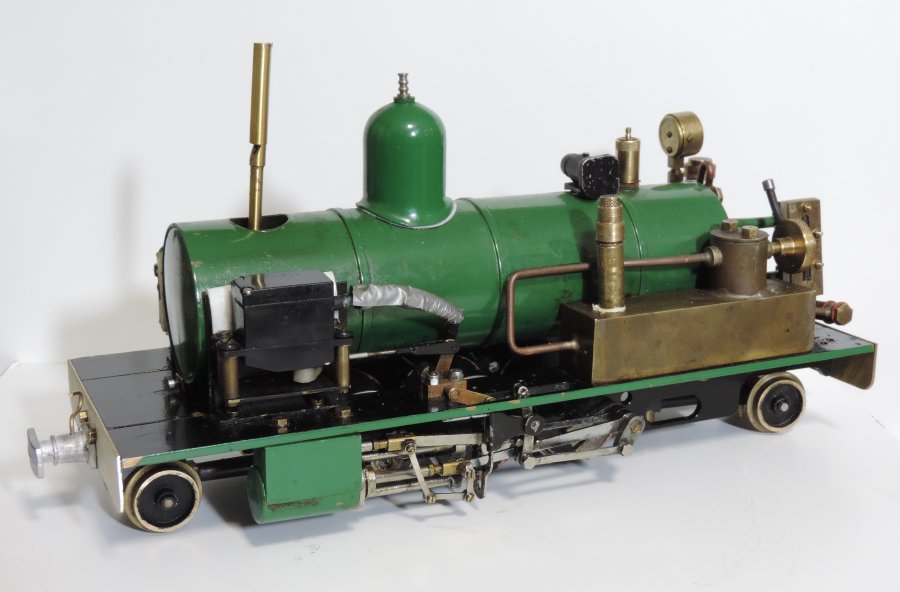 ---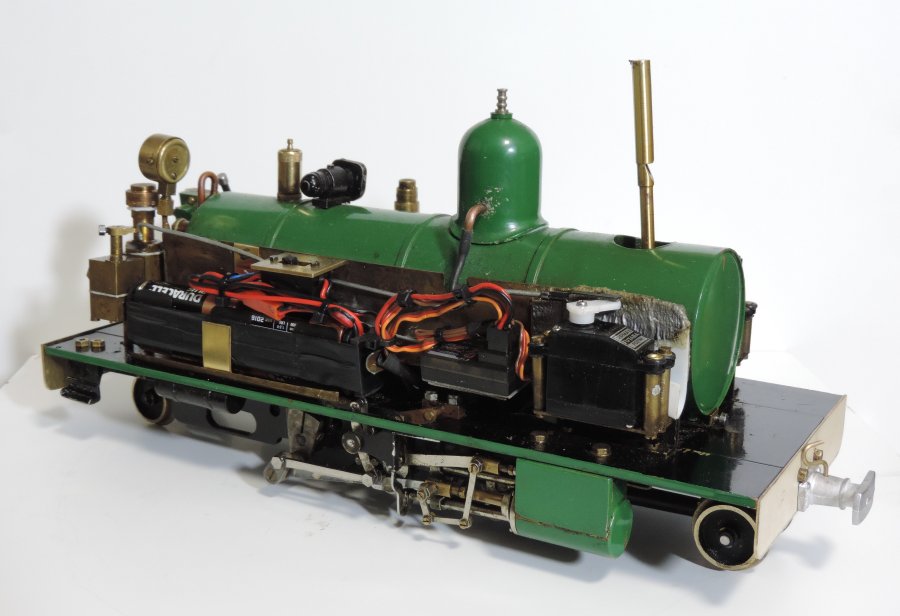 ---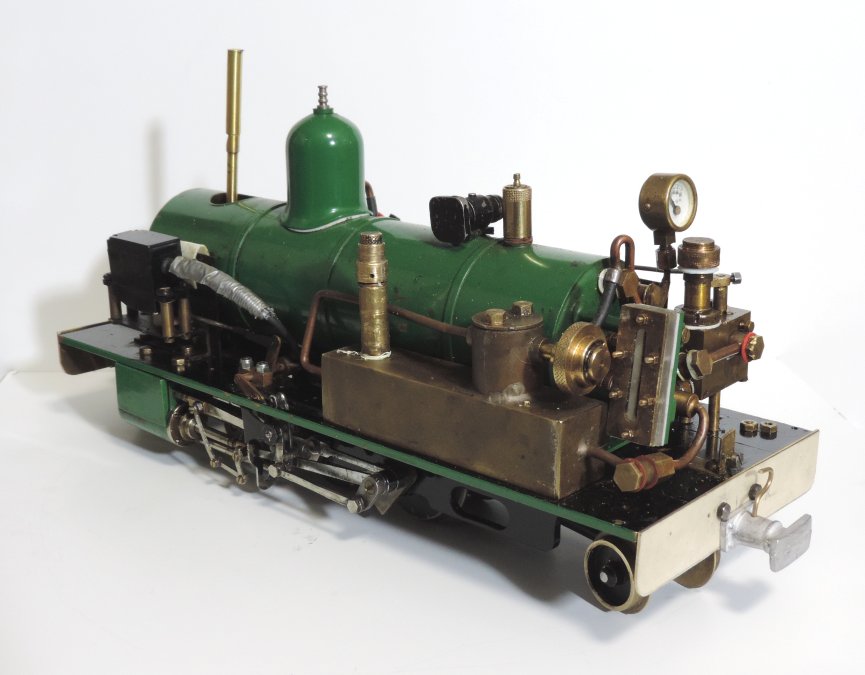 ---

New buffer beams & couplers fitted, awaiting it's first track test. Just requires some nameplates to finish it off.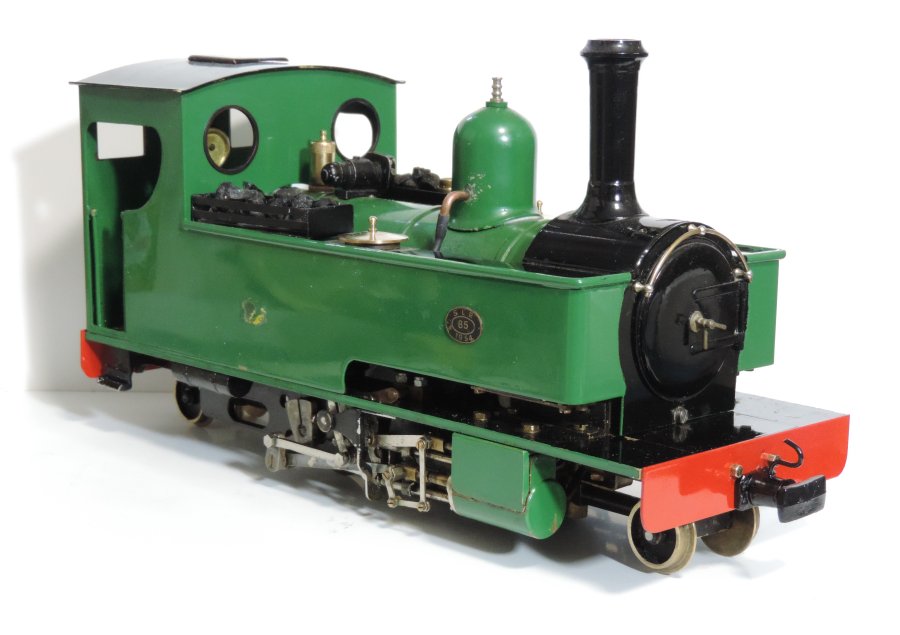 ---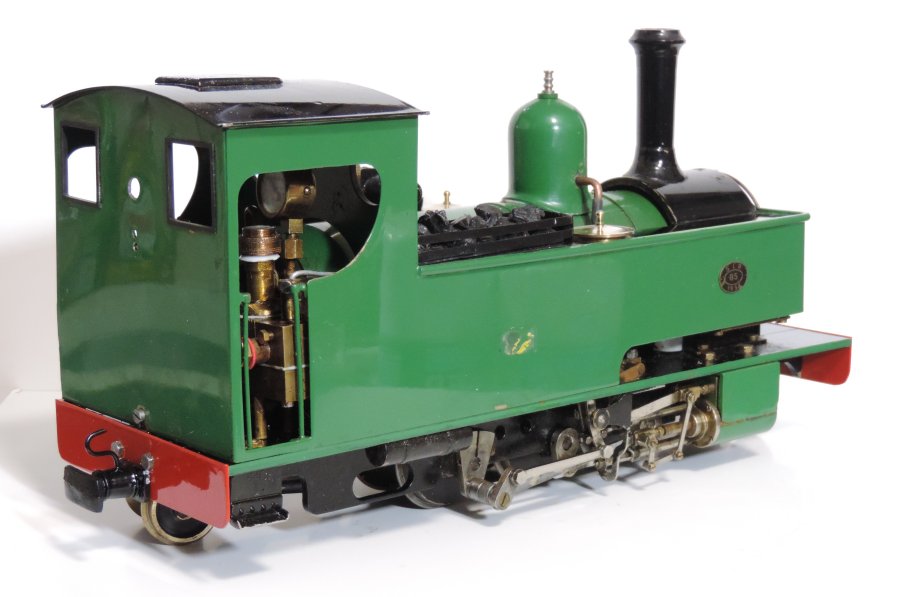 ---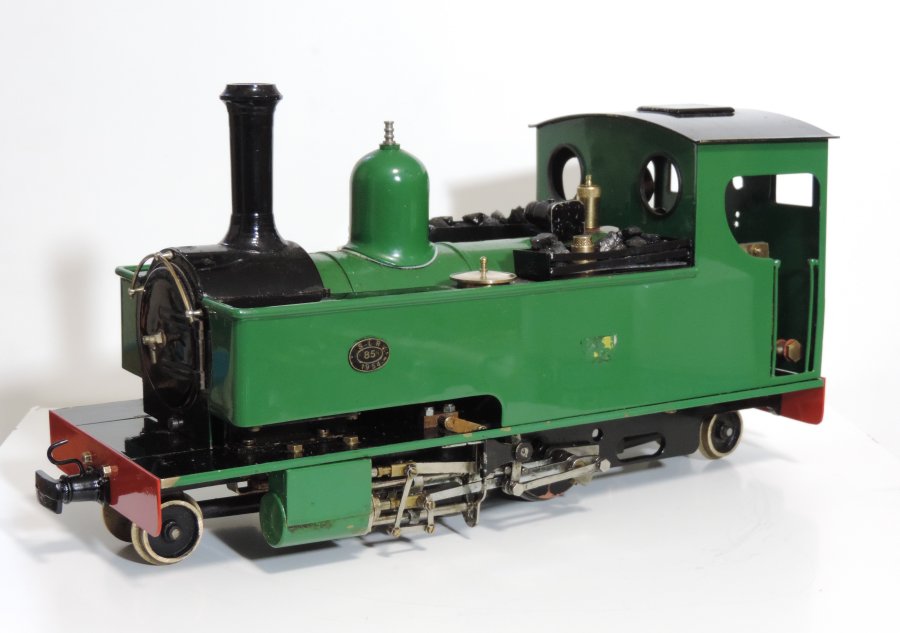 ---

Nameplates fitted.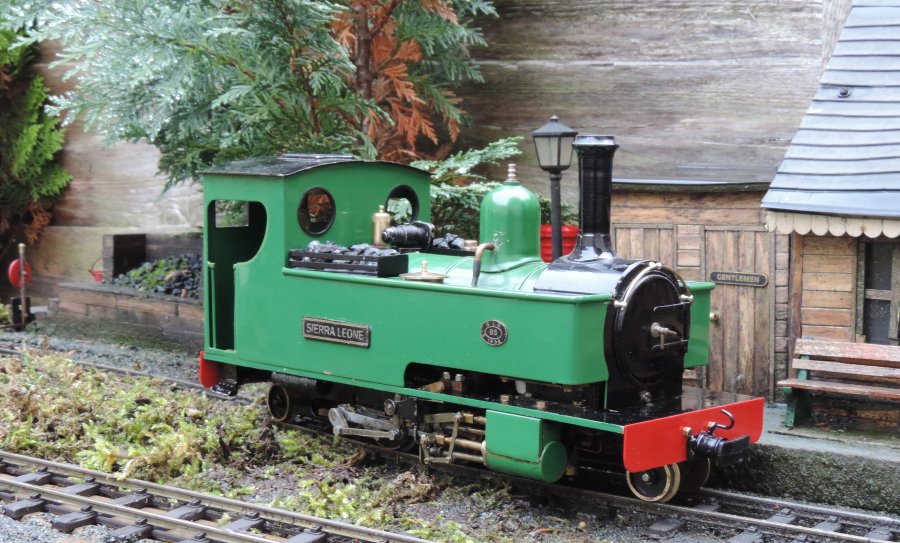 ---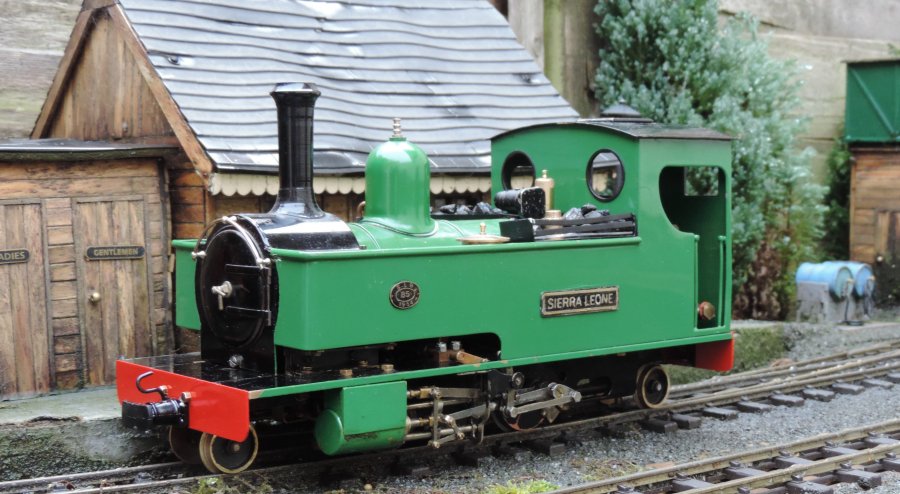 Back to Steam Locomotives
Back to TMHLR Main Page
---
---