Regner Lumberjack

Many thanks to another gentleman of the Garden Railway World, Mike Darby, for the latest addition to the engine shed.
A nice sister loco to my other Regner the Vincent. A geared loco like the Vincent but with an interesting t-boiler and twin
oscillating cylinders between the frames.

First video here. New video here. Haulling Log Bolsters here.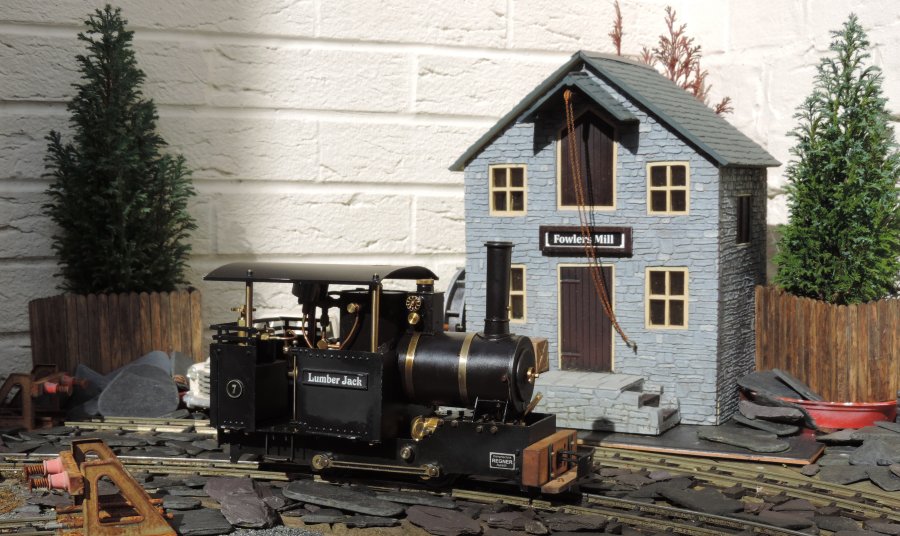 ---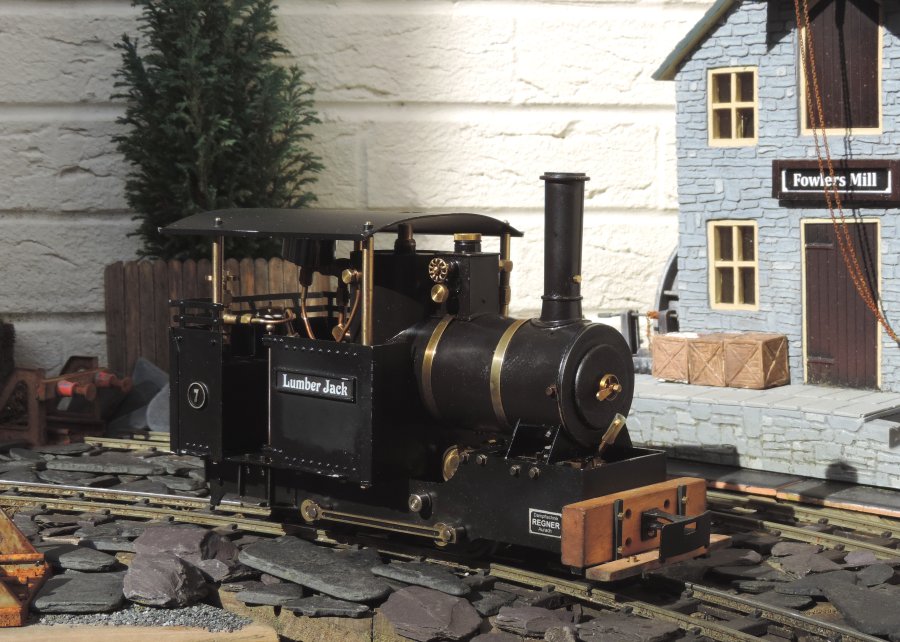 ---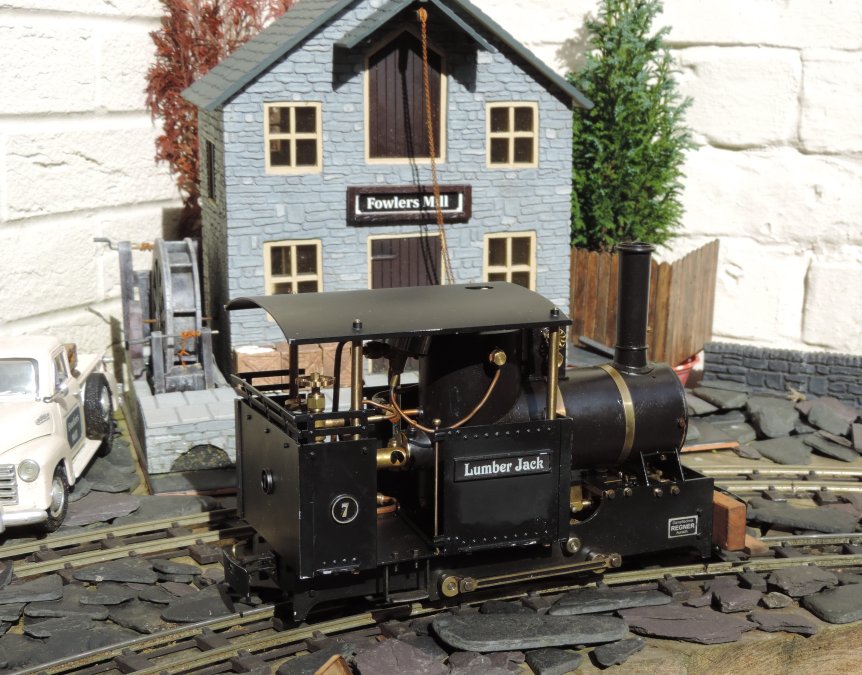 ---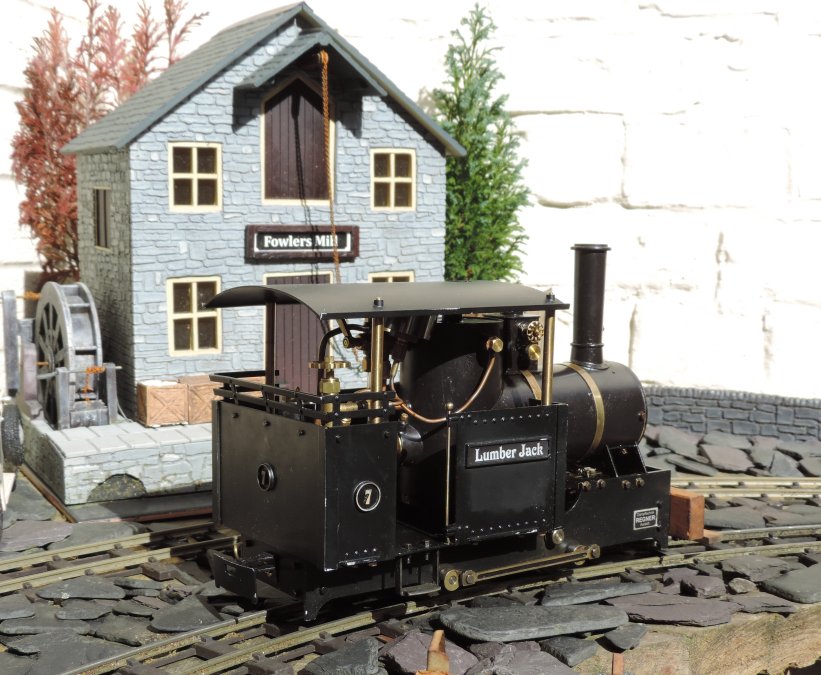 ---

Here it is after the first few modifications. Etched brass nameplates, numbers infilled with red to match the nameplates.
Mahogany rear buffer beam to match the front and an Accucraft pressure gauge to replace the huge Regner one.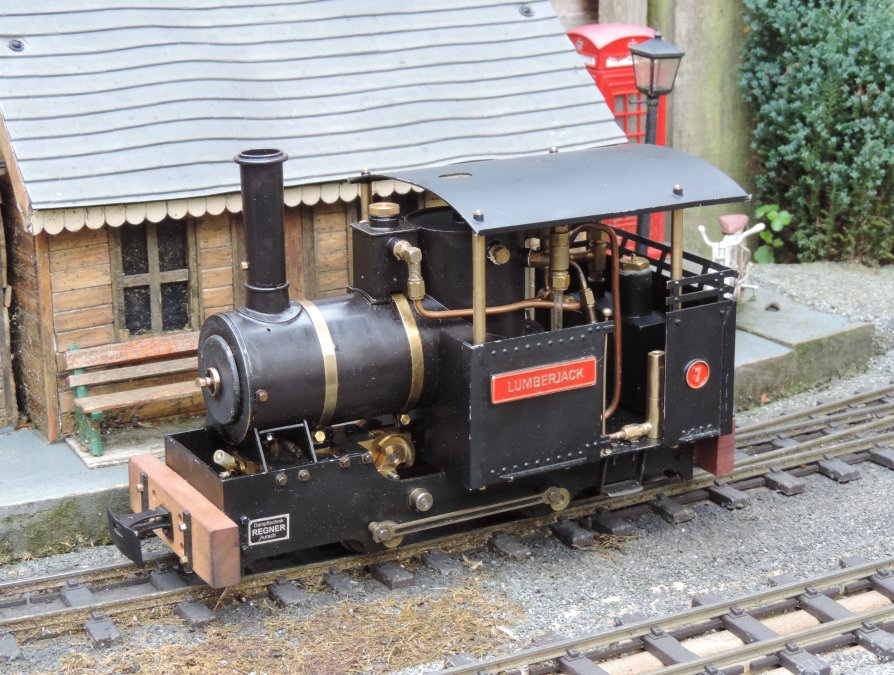 ---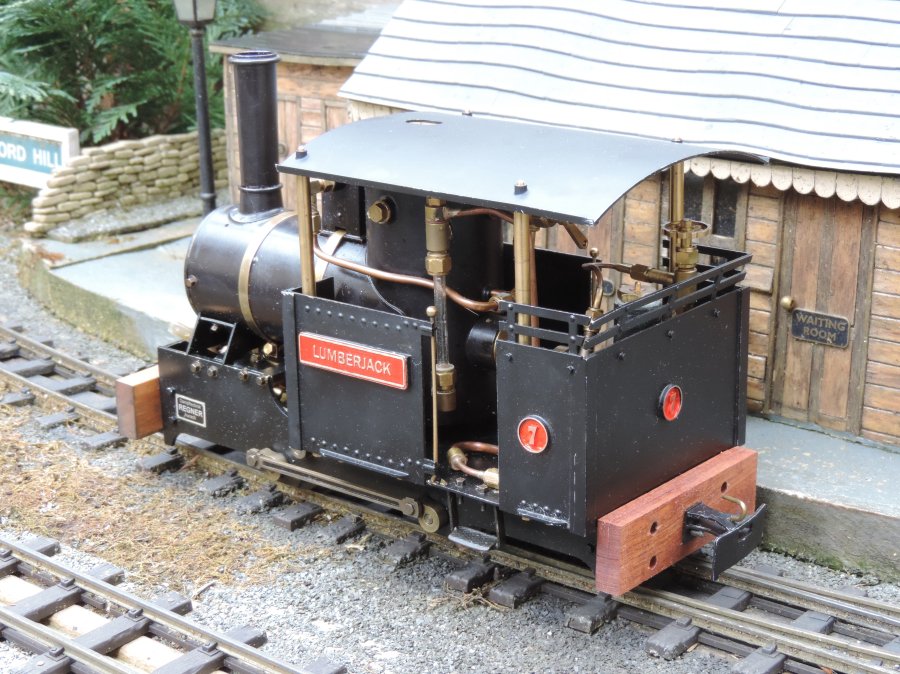 ---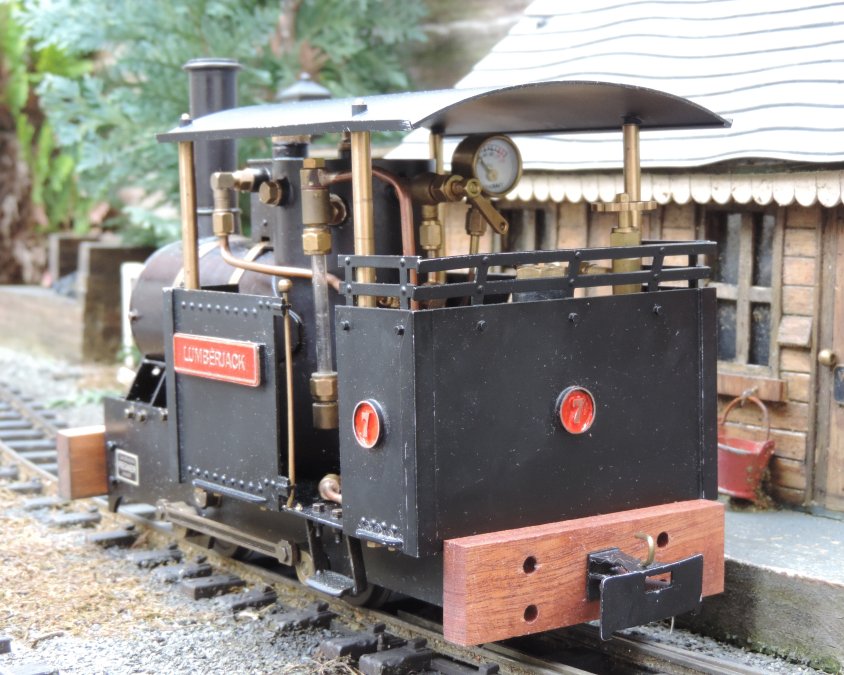 ---

Now with red connecting rods.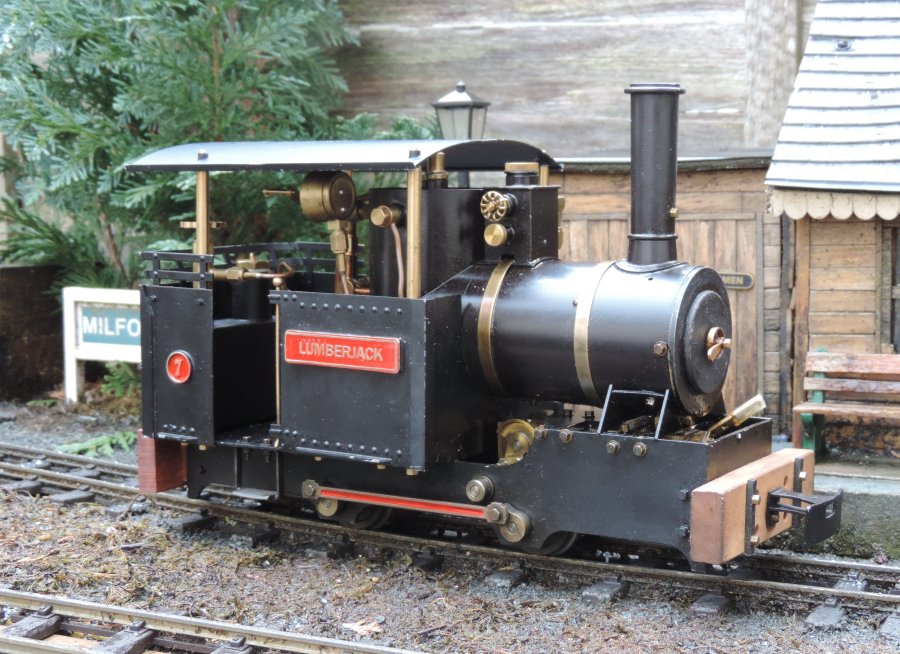 ---

I'd seen a few pictures online of Lumberjacks with wood loads at the rear of the footplate which looked really good.
So here is my attempt.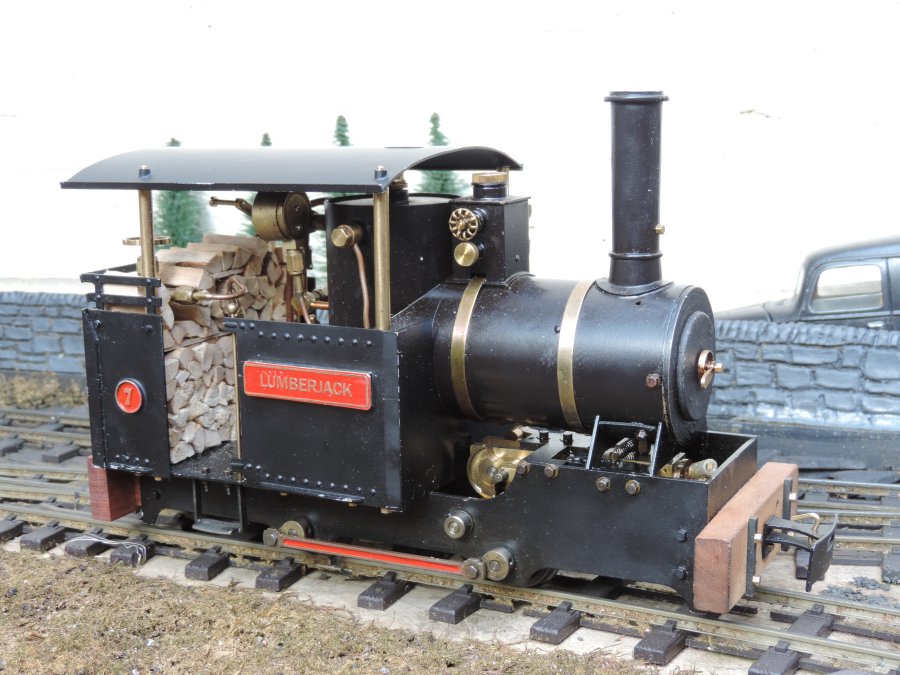 ---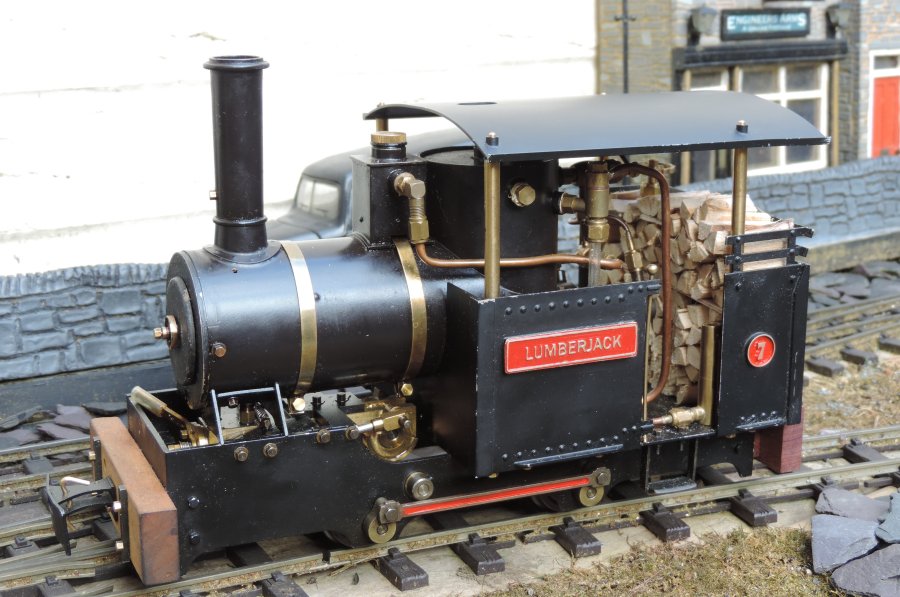 ---

The Lumberjack now has a driver and a Chuffer Pipe.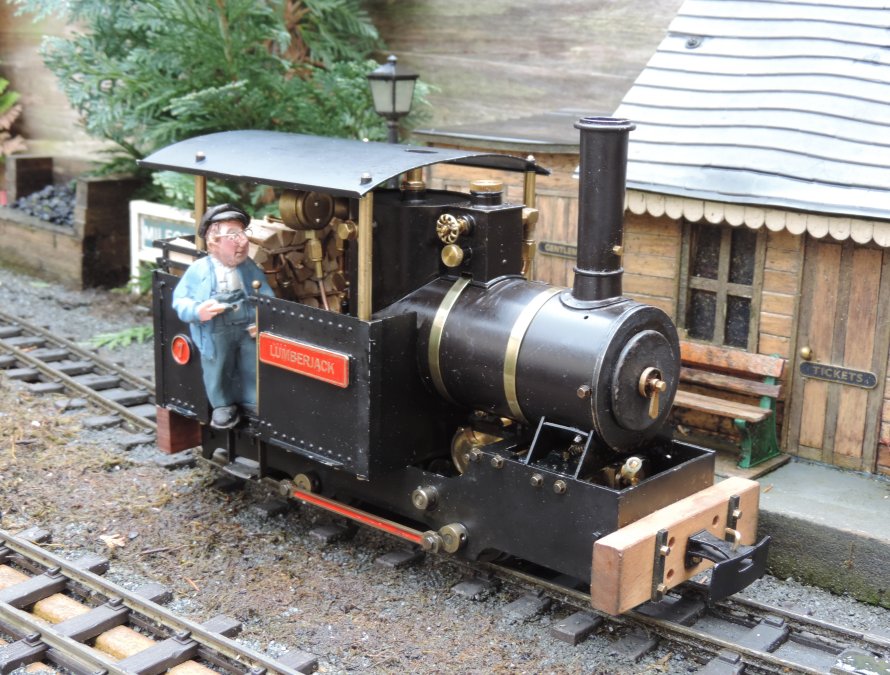 Back to Steam Locomotives
Back to TMHLR Main Page
---
---