Locomotion Battery Railbus

A battery powered version of the Steam Railbus, the most noticeable difference from the steam version is
the addition of roof vents. There only seems to be one version of this, similar to the twin cab steam Railbus.
The light blue colour is i think original, i have seen several other colour schemes but these may have been
repaints. The Battery Railbus also has internal & external lighting.

Here is a lovely little video of Tony Bird's Railbus in action.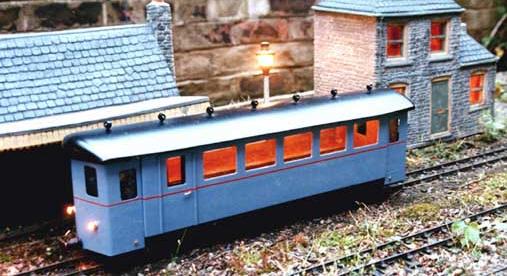 ---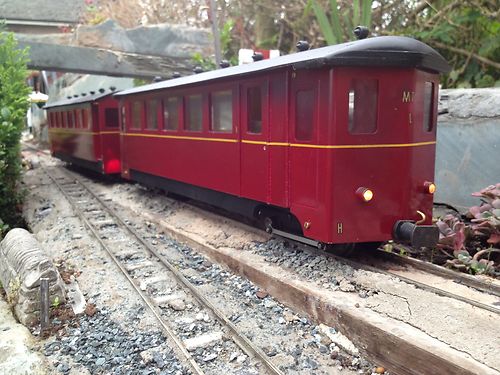 ---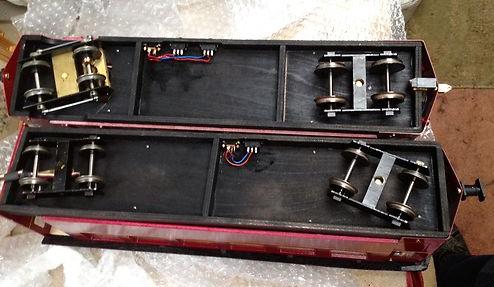 ---

Two more pictures from Tony Bird, the first a very nice shot of a white and brown liveried Battery Railbus.
The second picture is an interesting one, in the background is Tony's own Battery Railbus in the light blue
colour scheme. While in the foreground is the body and roof of a Steam Powered Railbus which Tony is
hoping to rebuild.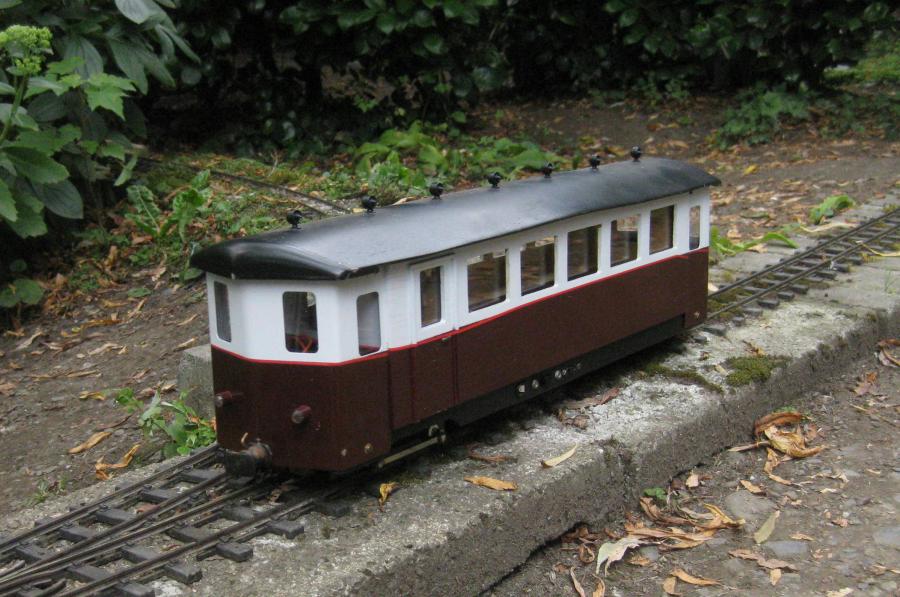 ---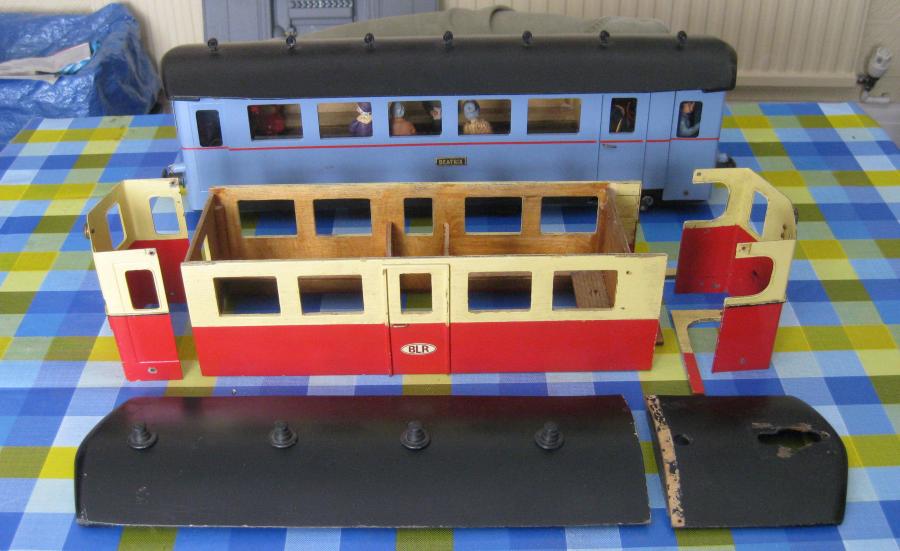 ---

A few more pictures courtesy of Tony Bird showing some Battery Railbuses in action.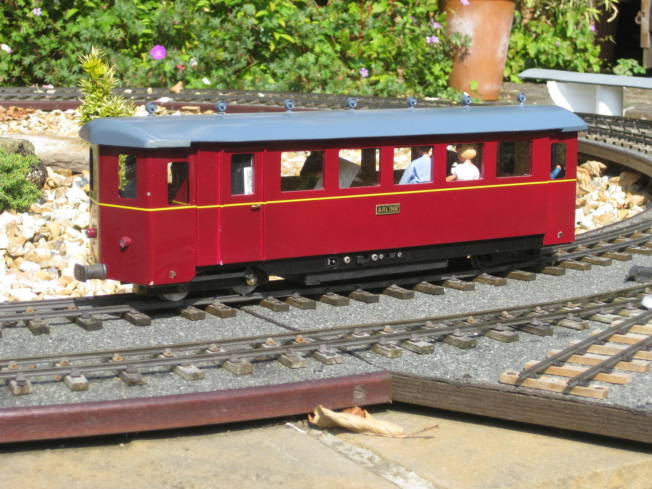 ---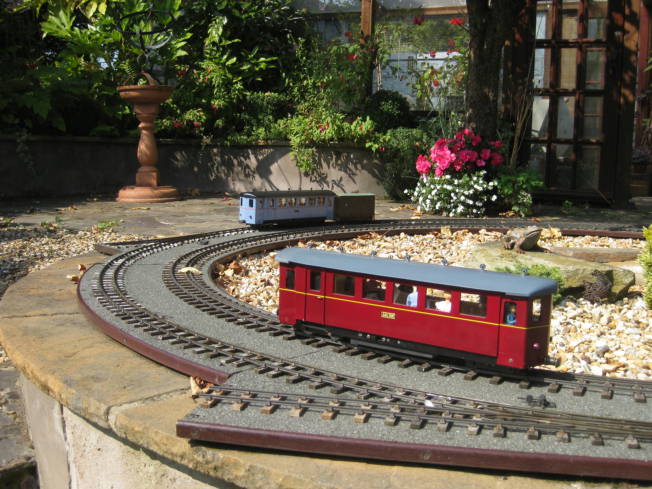 ---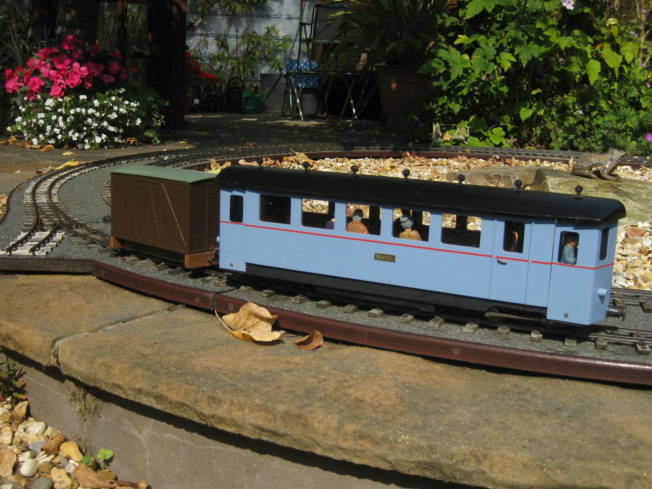 Back to Locomotion Models Main Page
Back to TMHLR Main Page
---
---