K.J. Miller Junior Engineer Model SE-100

You maybe forgiven for thinking that i am obsessed with these engines! Well there is method in my madness
and yes this is the fourth SE-100 in my collection. Like the third one i believe that it has all the parts. Also
this one came with the original box and the very rare instruction sheet/blueprints.

My hope is that along with numbers 1 and 3, I can have one example of each configuration running at the same time.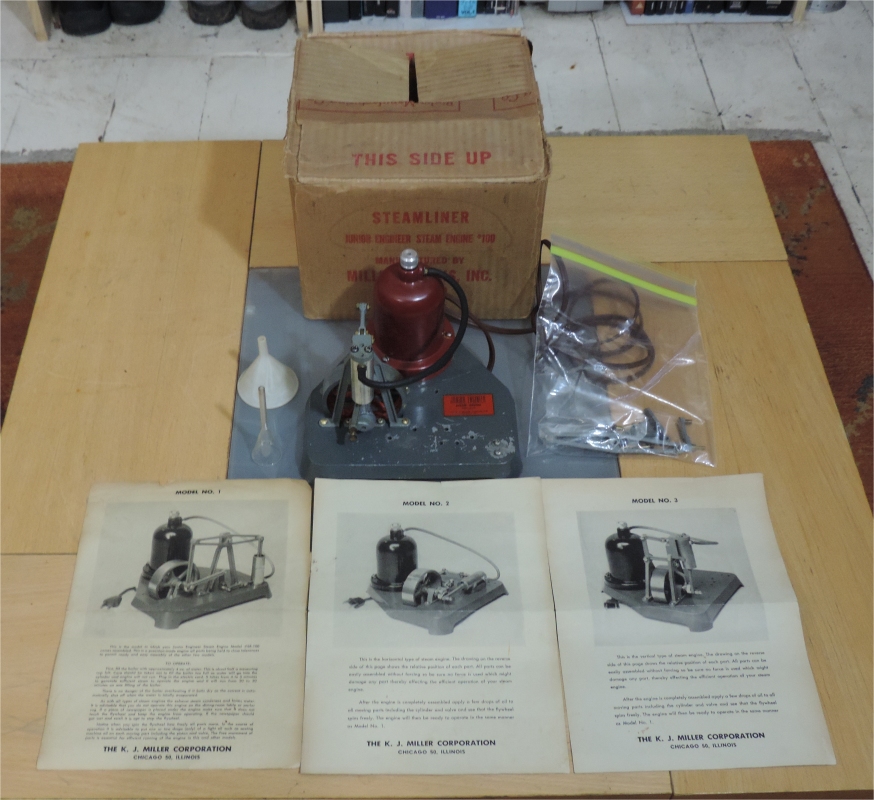 ---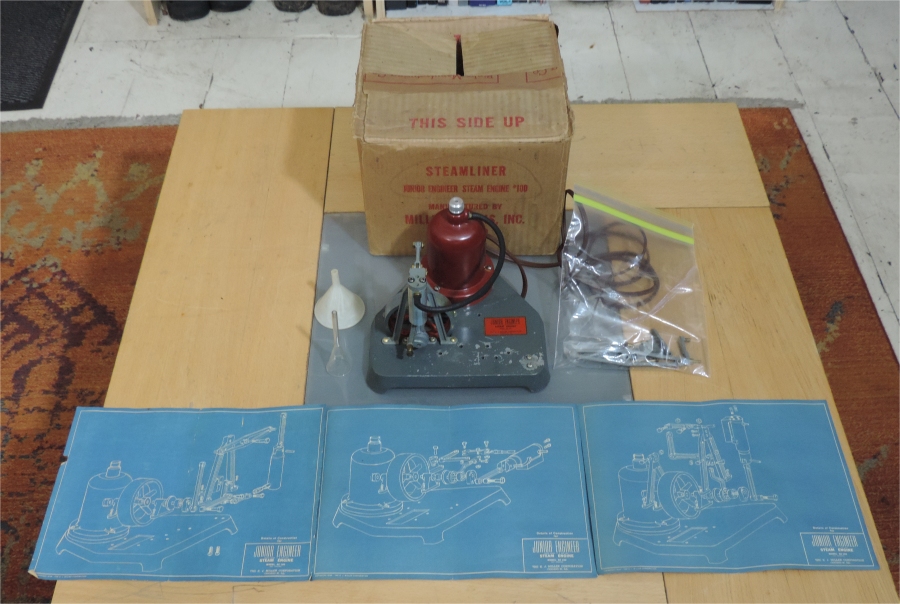 ---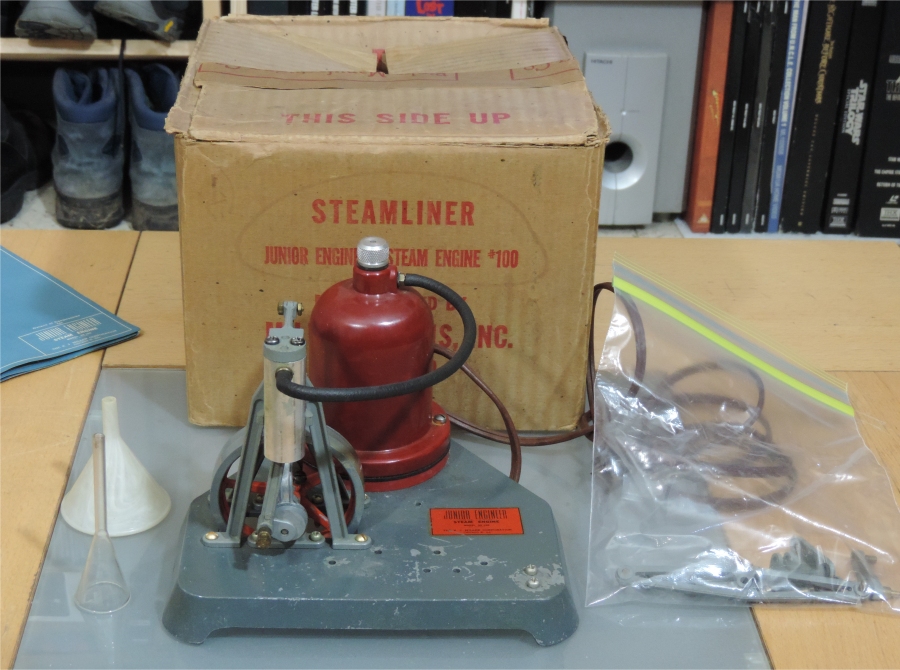 ---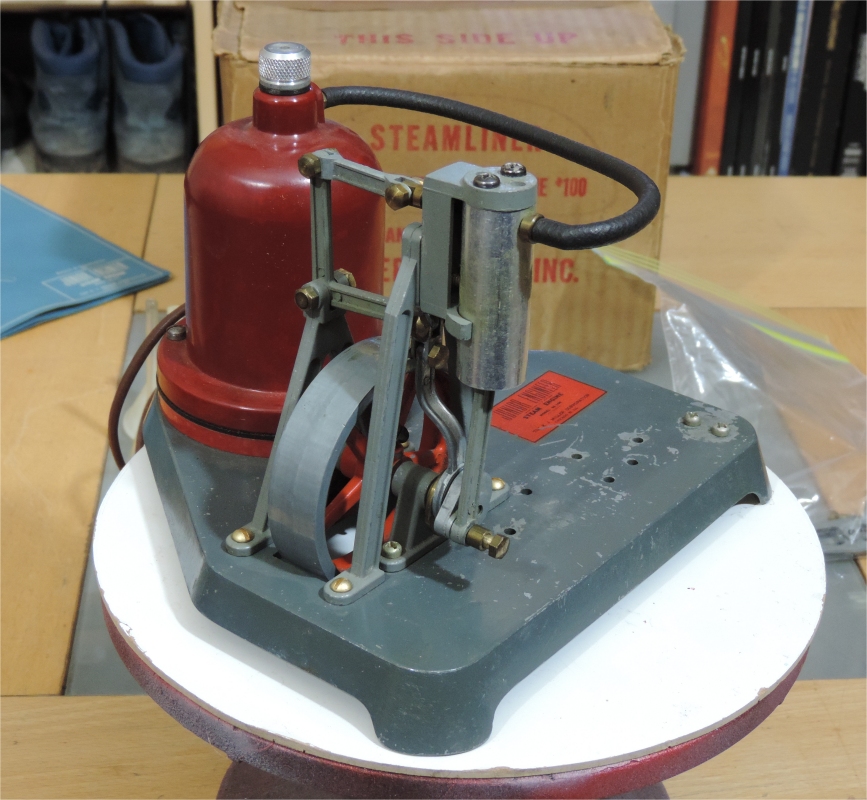 ---
---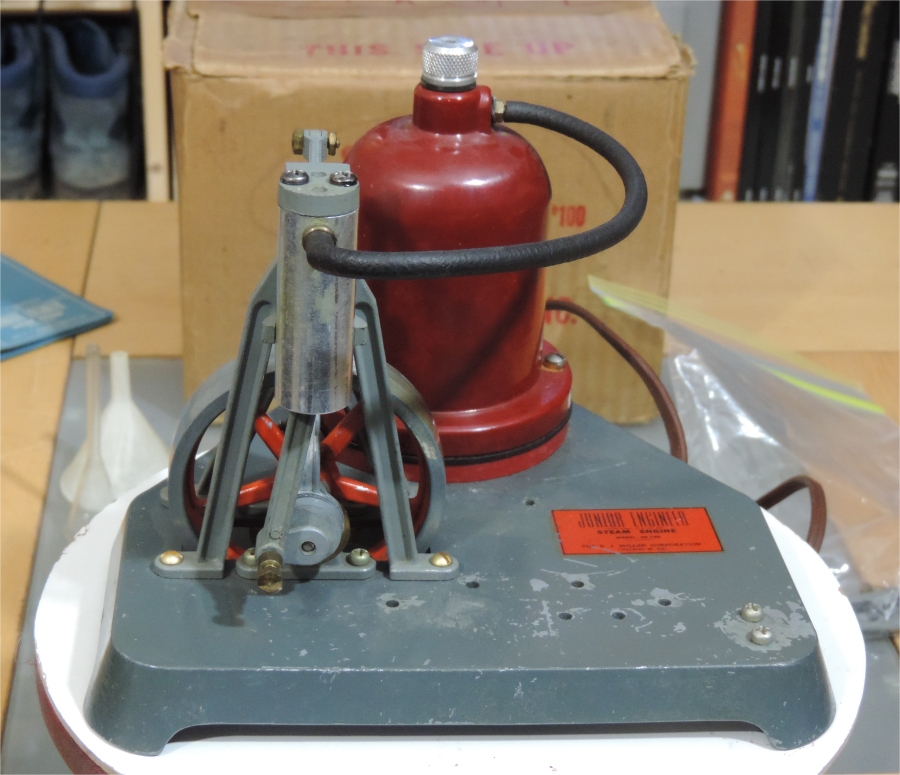 ---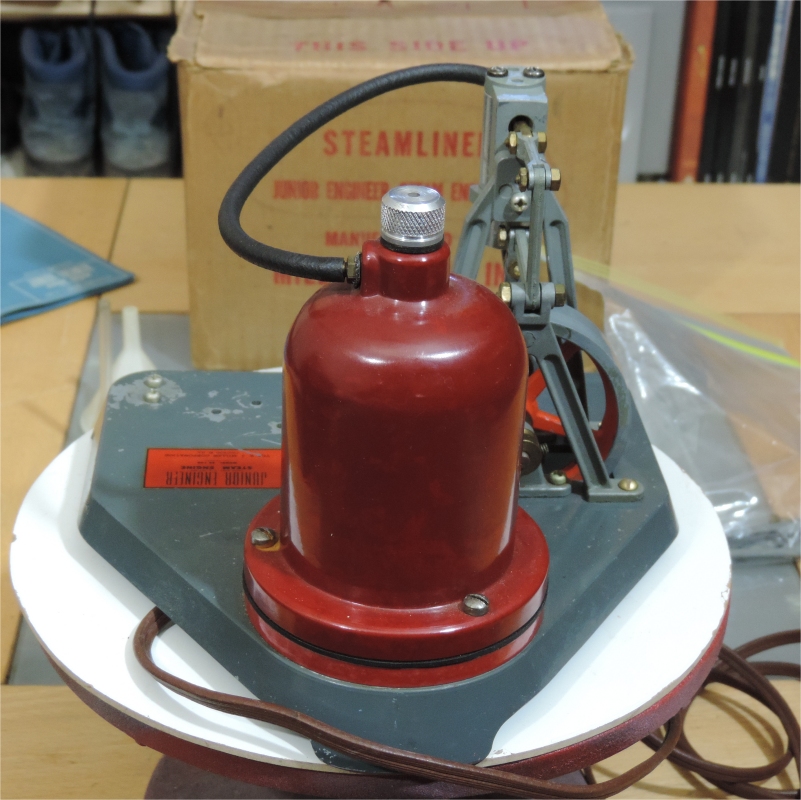 ---

Here are the instruction sheet/blueprints.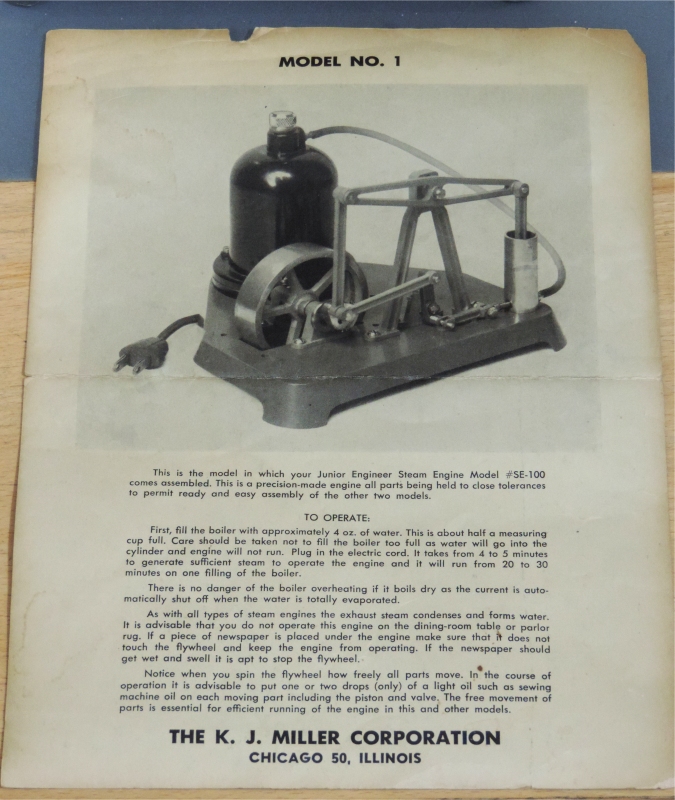 ---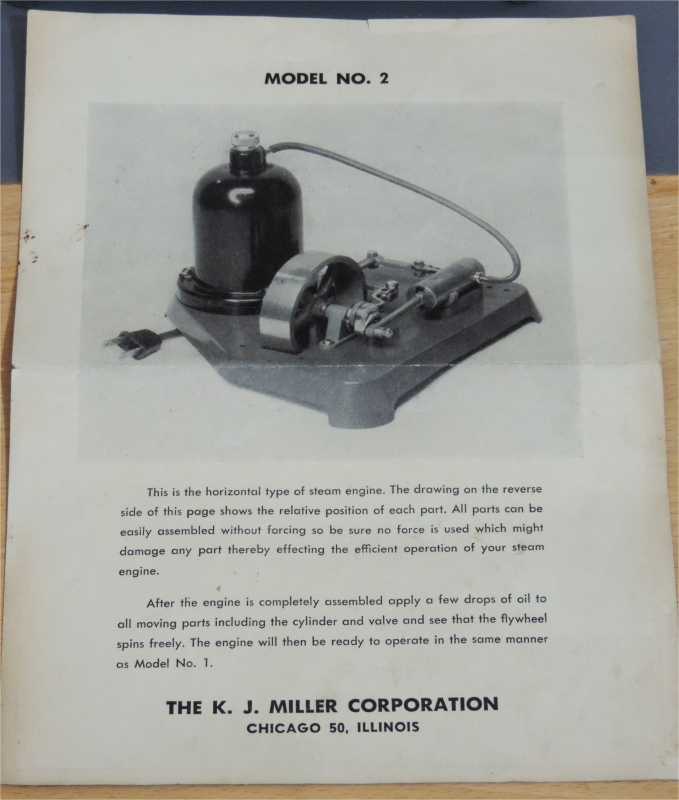 ---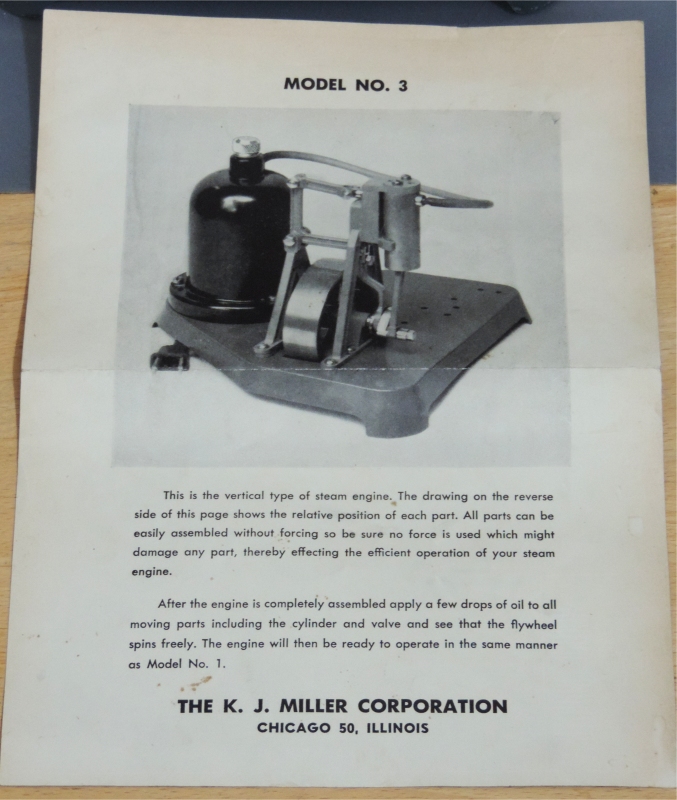 ---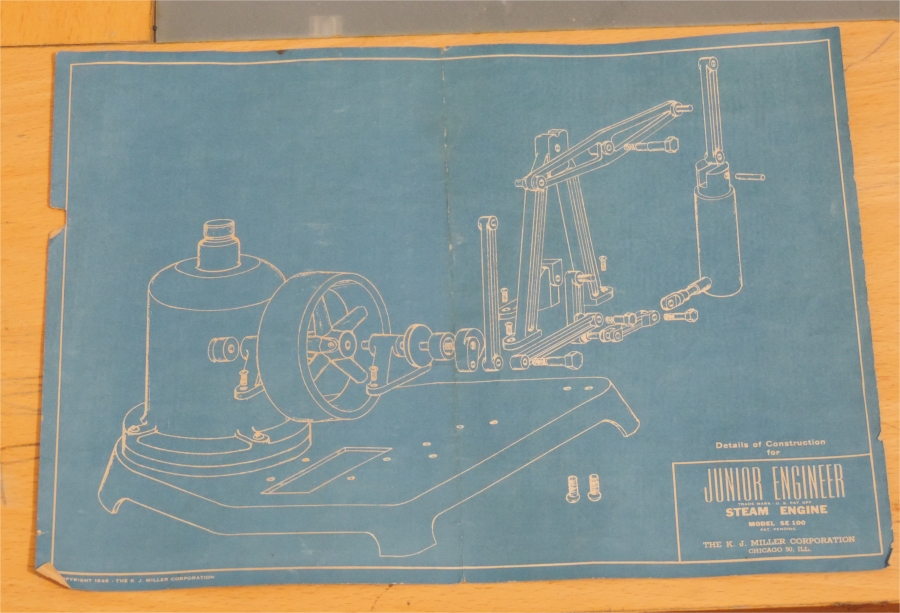 ---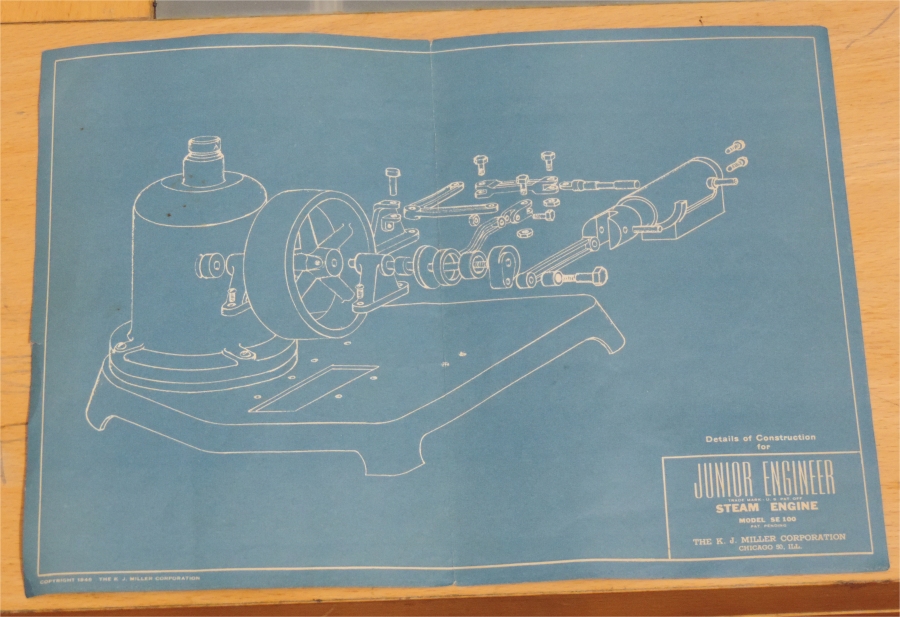 ---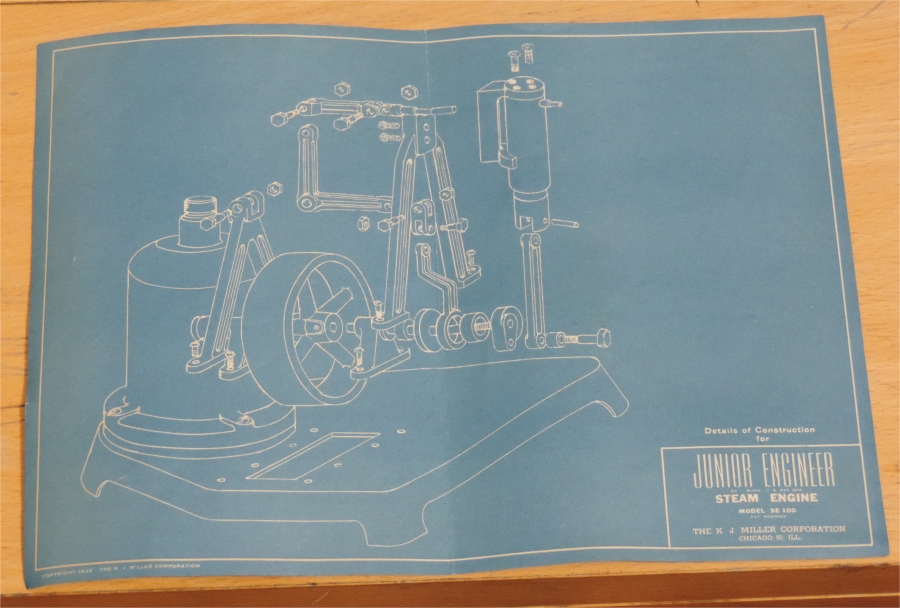 Back to American Engines Main Page
Back to Steam Main Page
---
---