Jensen 35

A nice example of an early Jensen Style 35. These date from around 1946. This one is interesting as it has the electrical
cord at one end of the boiler then at the other end it has a solid fuel burner! Some investigation needed i think.

Having now read an article in 'The Toy Engine Collector' very kindly supplied to me by Charlie Miller, i can now
date this engine as nearer to the 1950s. Apparently the sight glass protector was not on the earlier models.

Video here.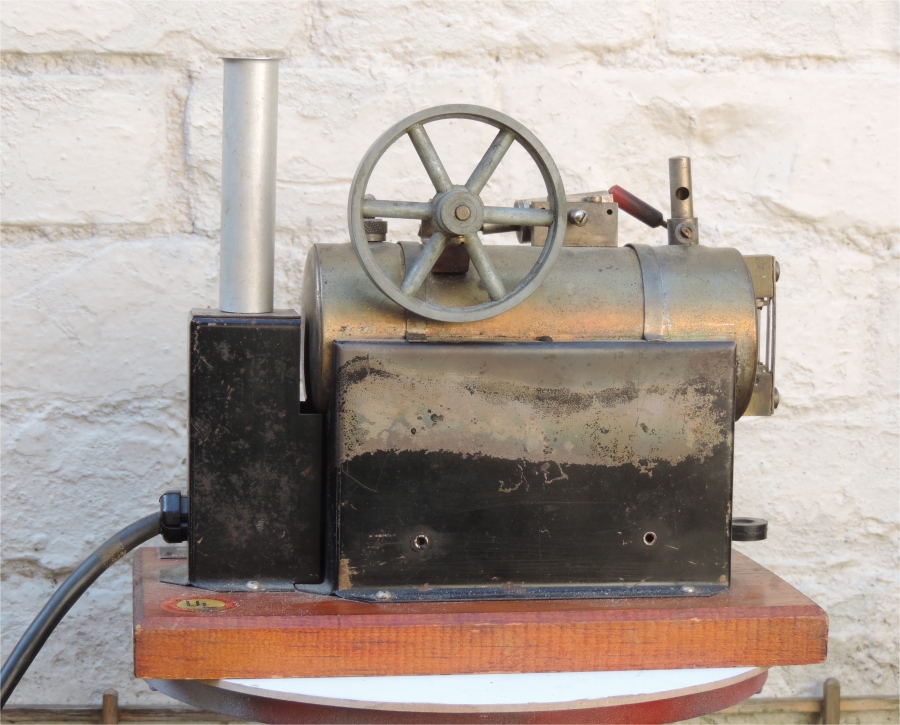 ---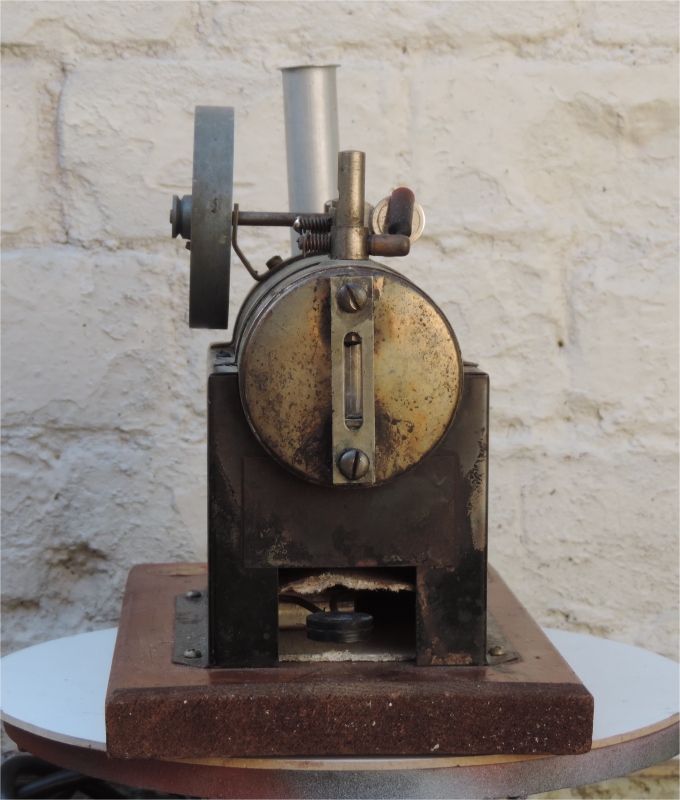 ---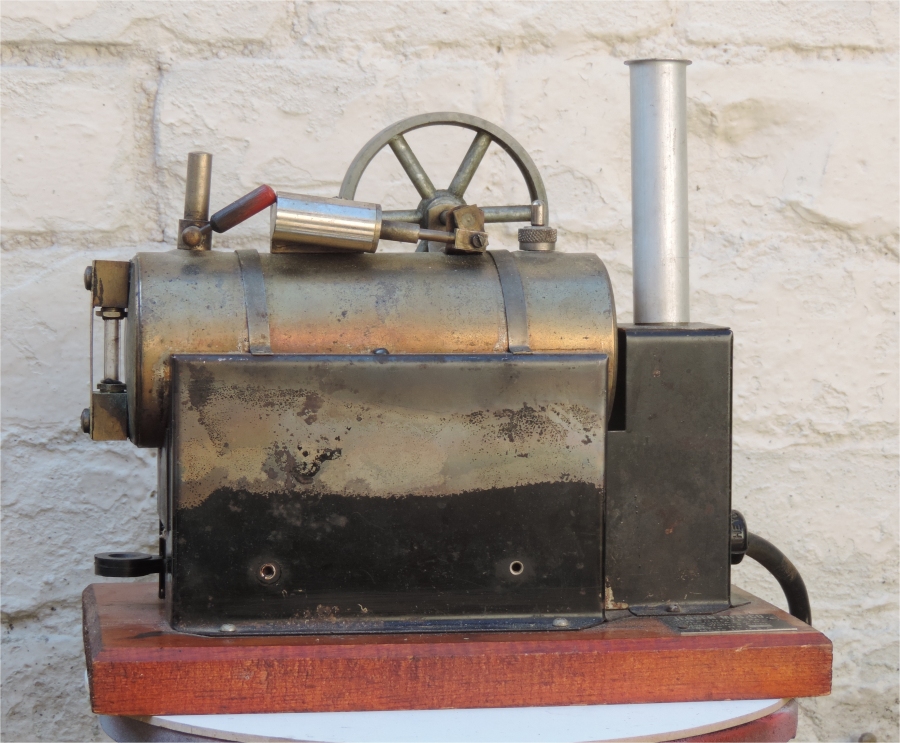 ---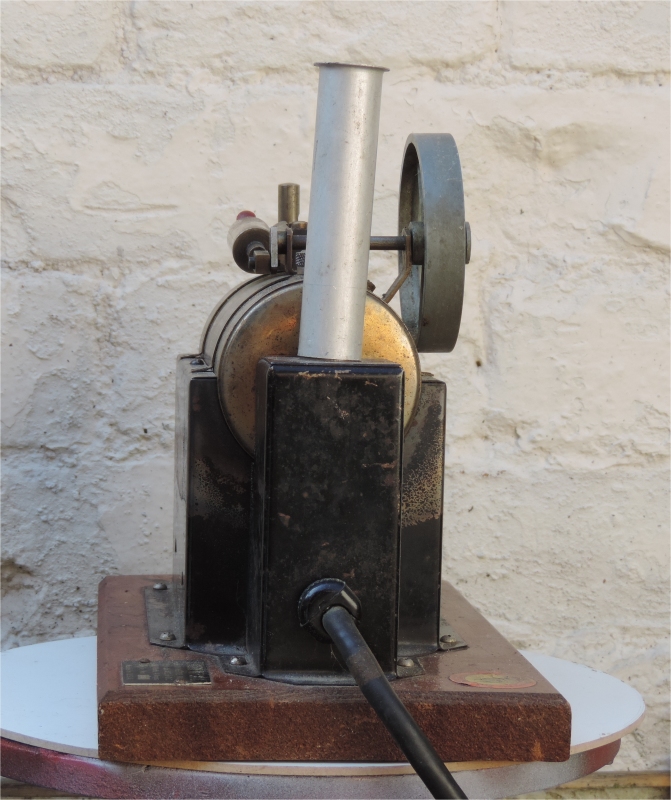 ---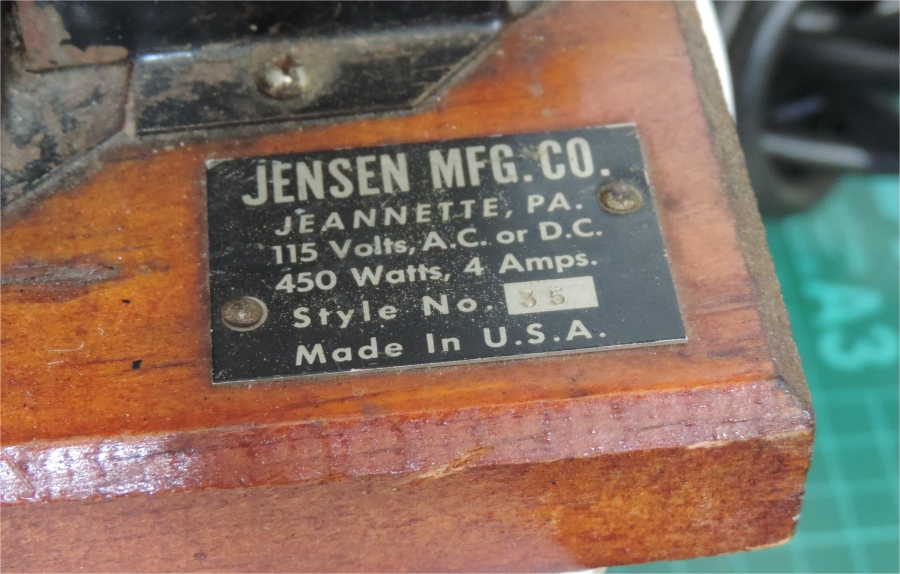 ---

The heater is intact and reading the correct resistance, it's under that metal plate that you can see.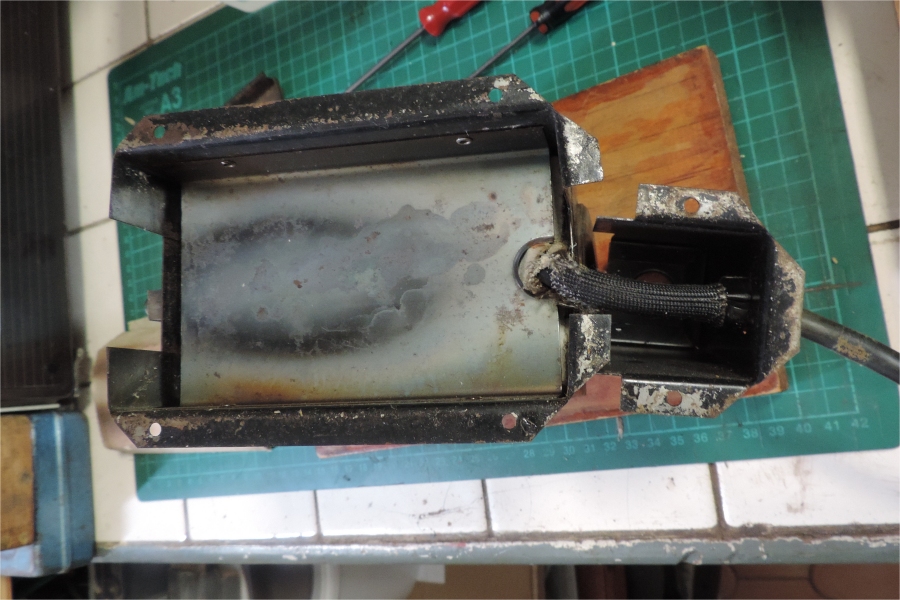 ---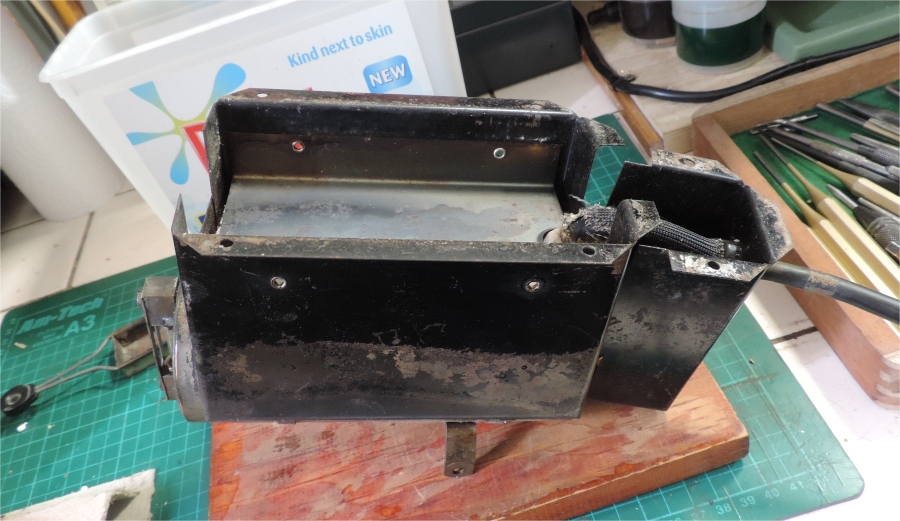 ---

Here is the whole engine stripped down to it's component parts.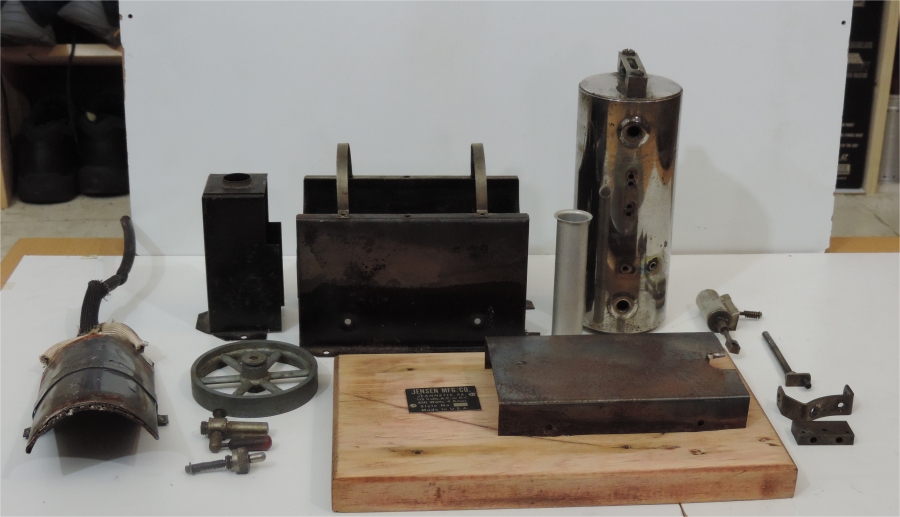 ---

Here you can see the firebox and chimney support just after the grit blaster then after painting.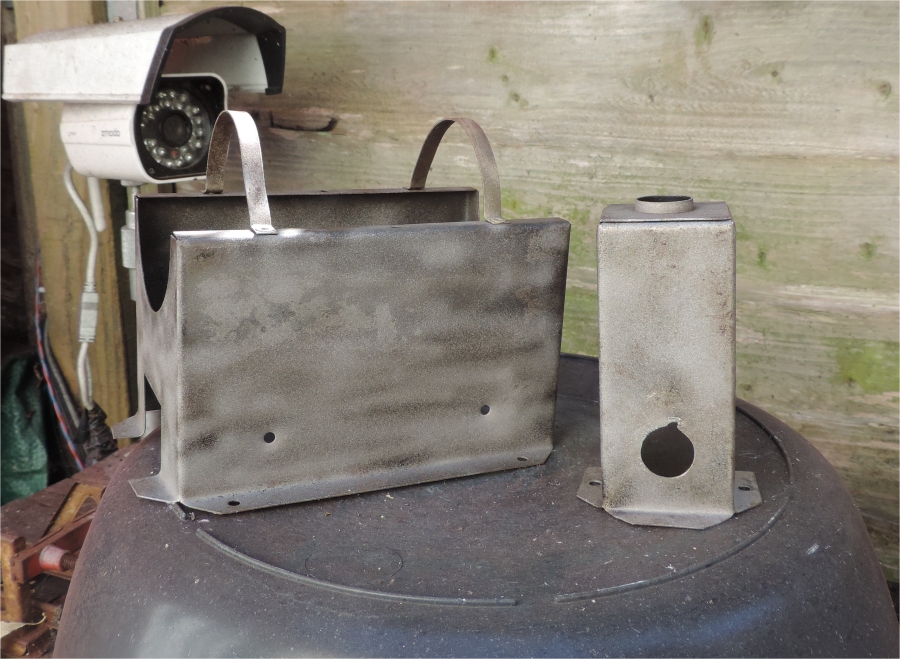 ---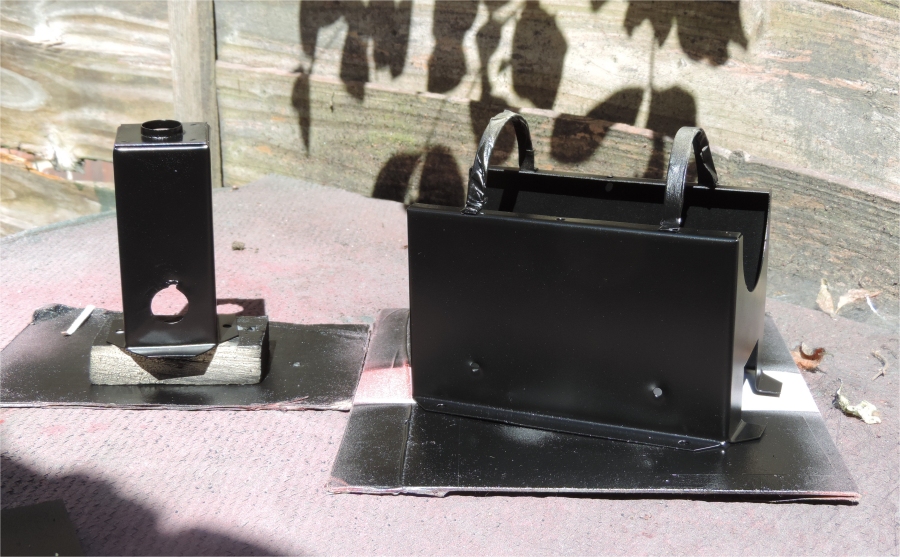 ---

The finished engine.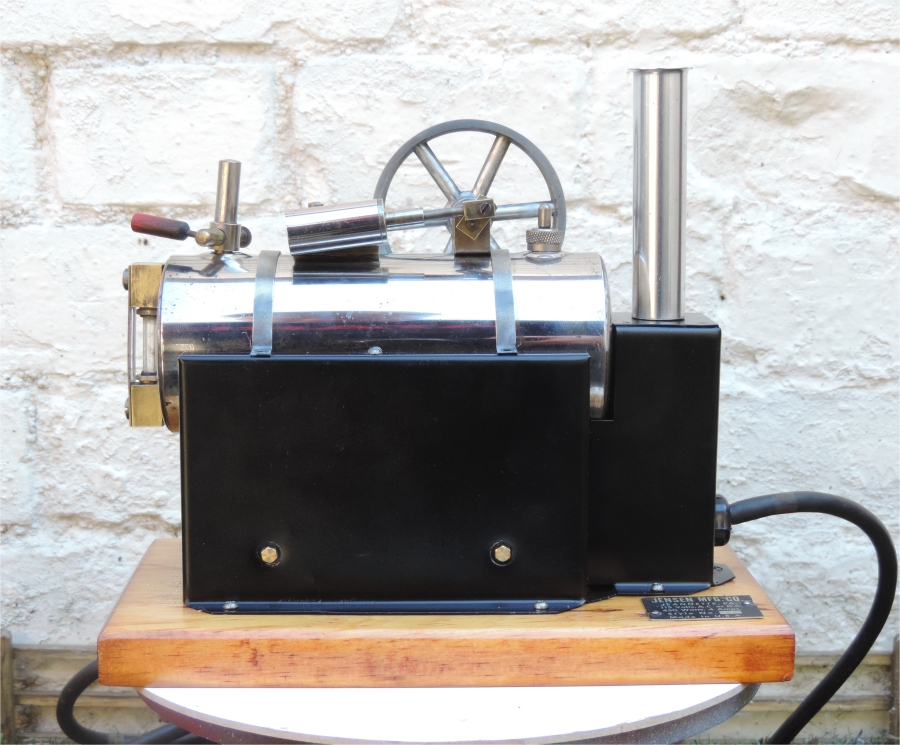 ---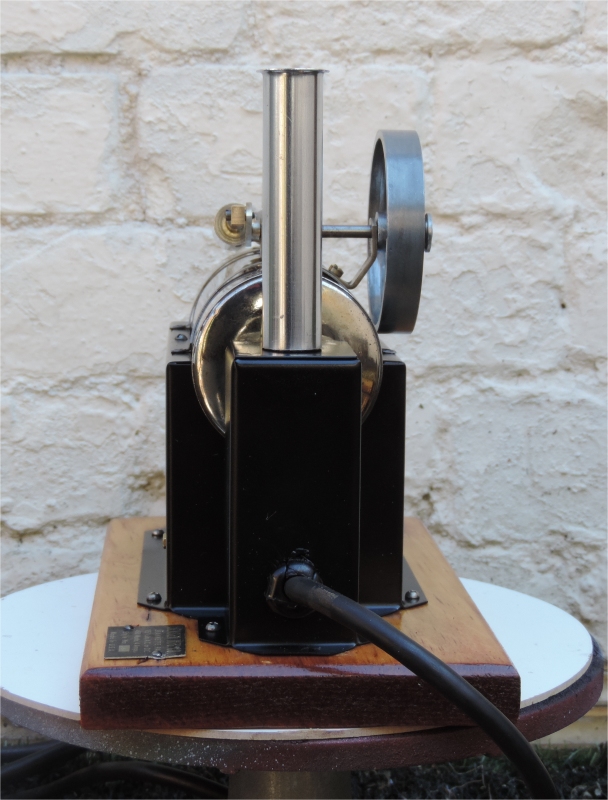 ---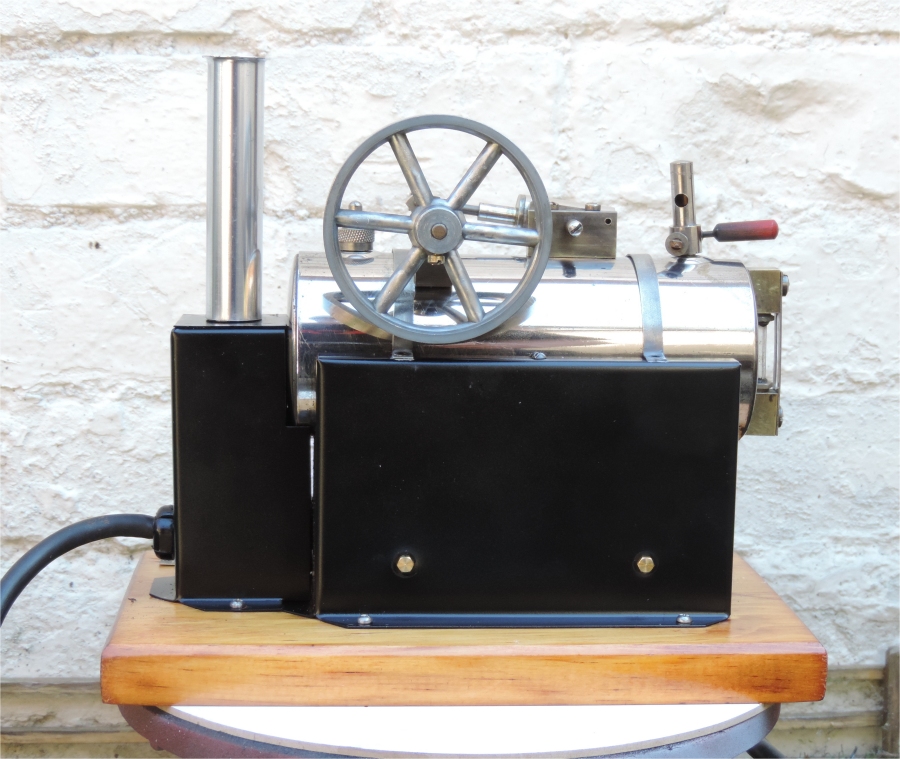 ---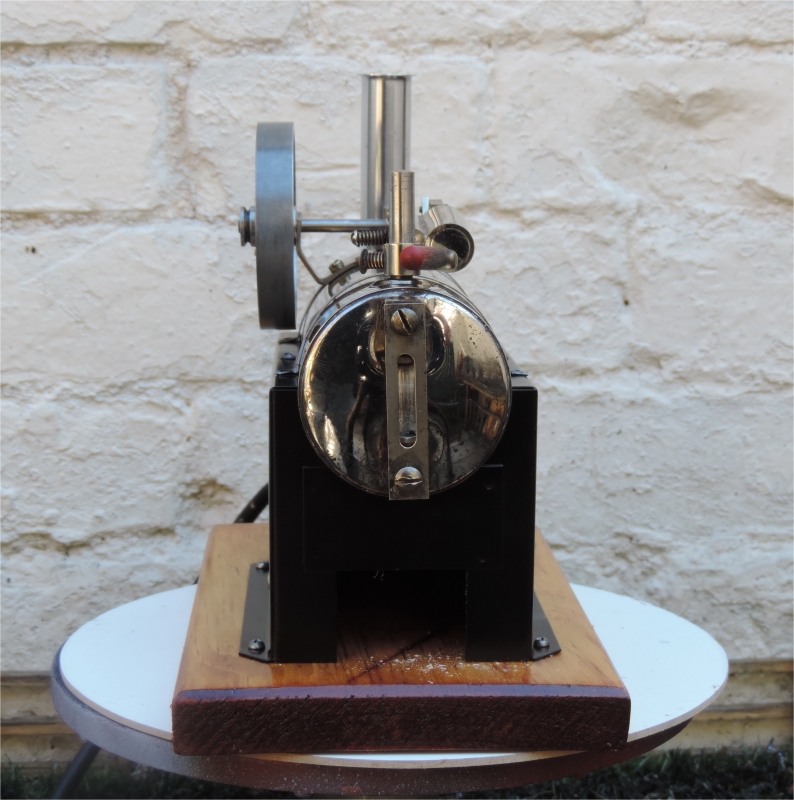 ---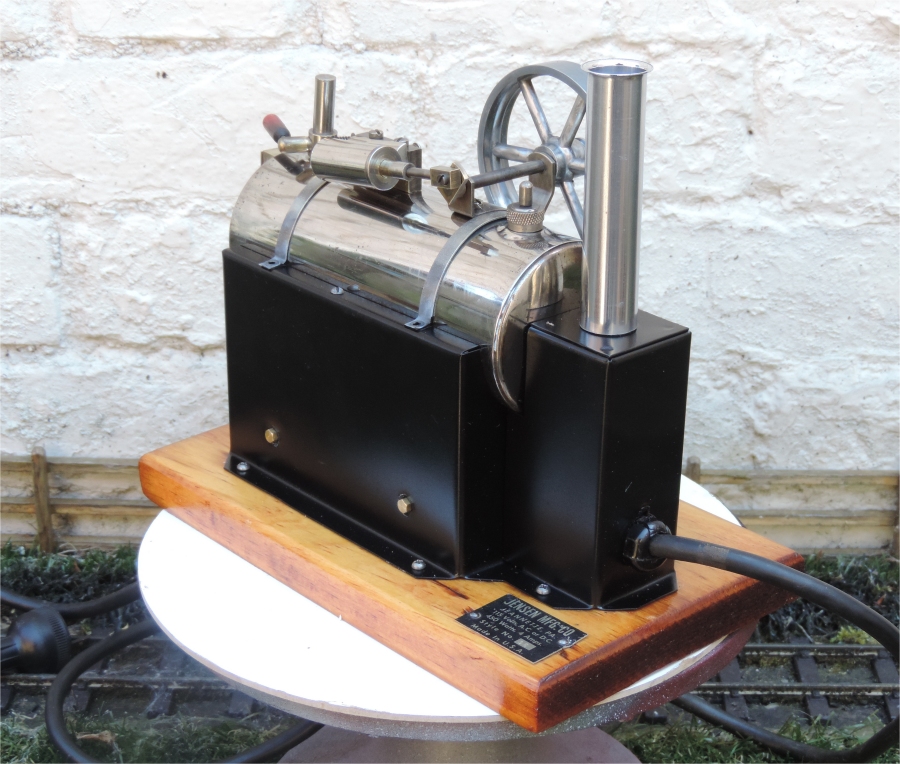 ---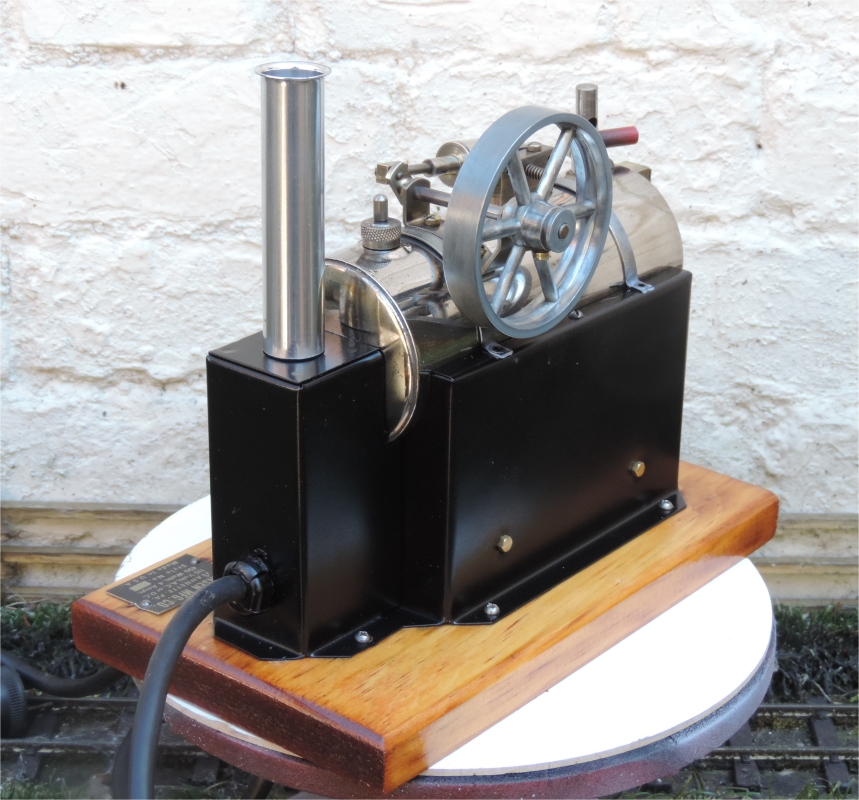 Back to American Engines Main Page
Back to Steam Main Page
---
---