Empire Model Number B32

This is an Empire Model No. B32 and as you can see is not a steam engine but an electo-mechanical engine.
This is a very rare engine and i was very lucky to spot this on ebay. Although in a pretty bad state it is actually
only missing the chimney, cylinder and one boiler end cap. I have no idea of a year for this one but my guess
would be some time in the 1950s. The Empire models B32 and 32 quite often get mixed up, this is definitely
a B32 and the No.32 is it's steam engine brother.

Video here.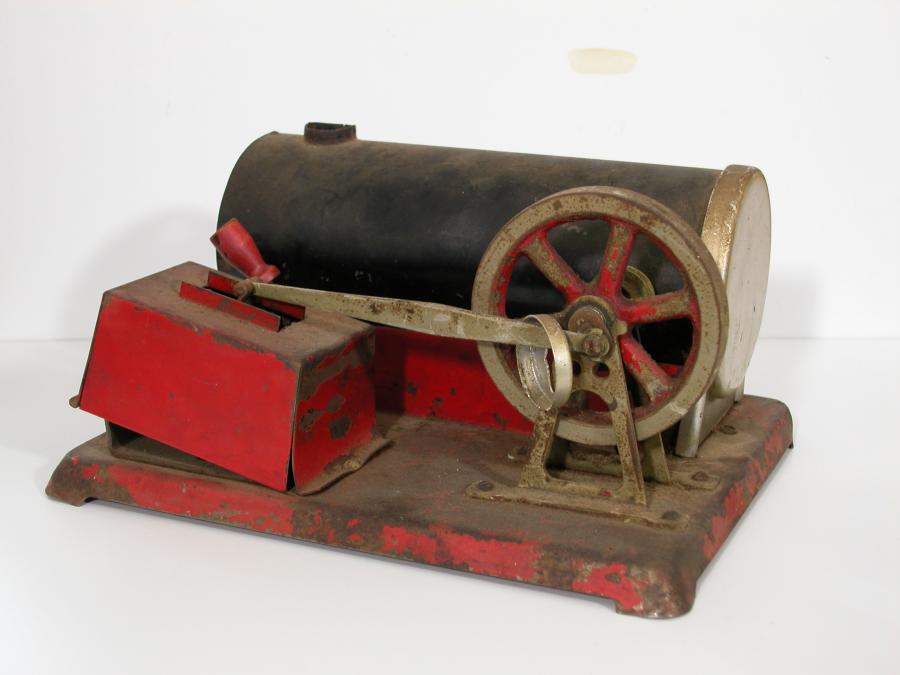 ---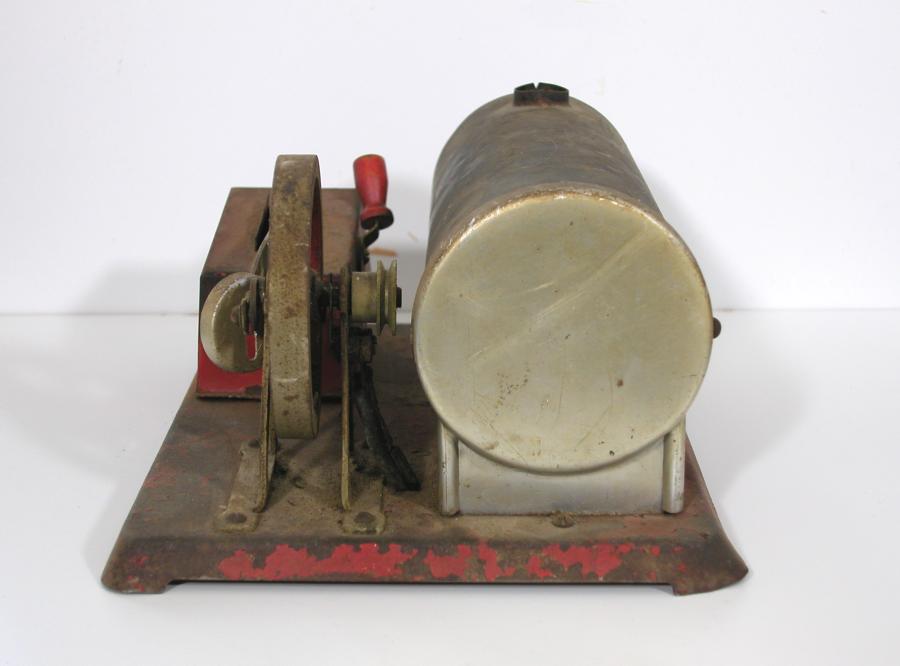 ---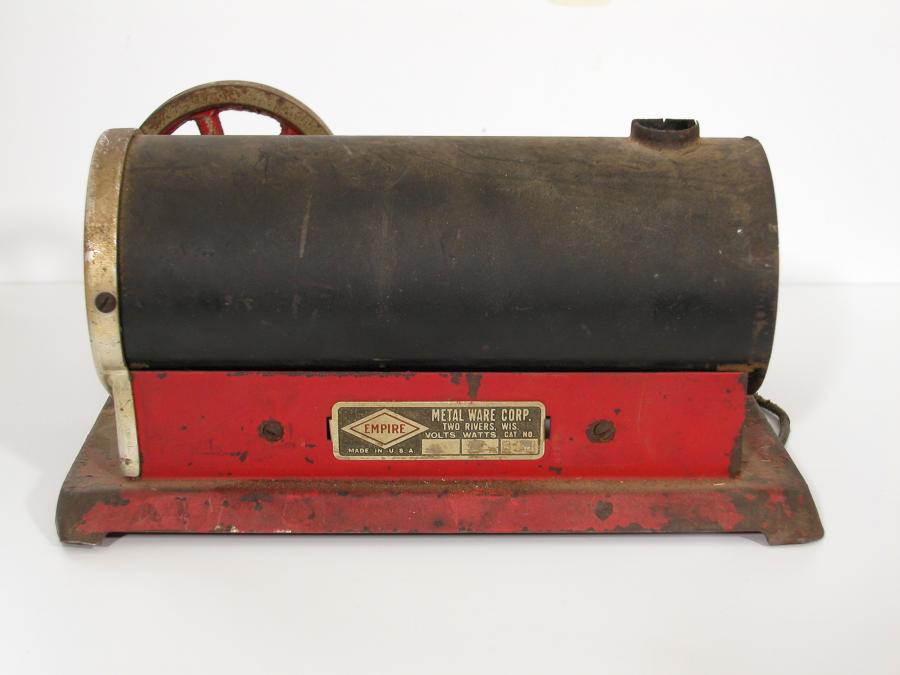 ---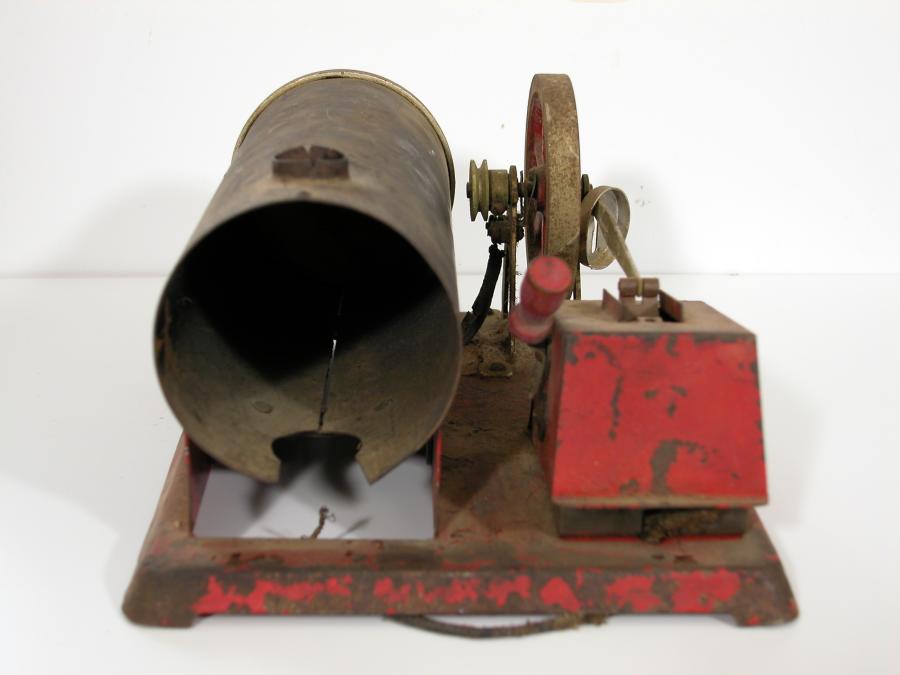 ---

The rather crude dual coil mechanism is revealed.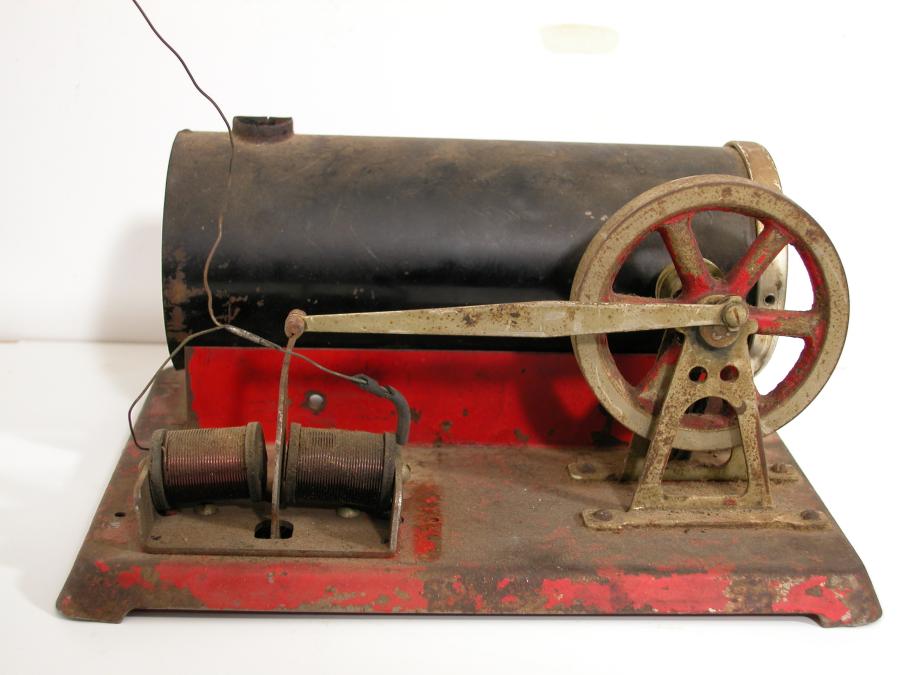 ---

I finally made a start on restoring my Empire B-32. Looking at the dates on the first pictures i realised that i have had this
engine since July 2013! The fake boiler cleaned up very well with just some elbow grease and metal polish. The painted
parts have been treated with paint stripper and now will go into the grit blaster.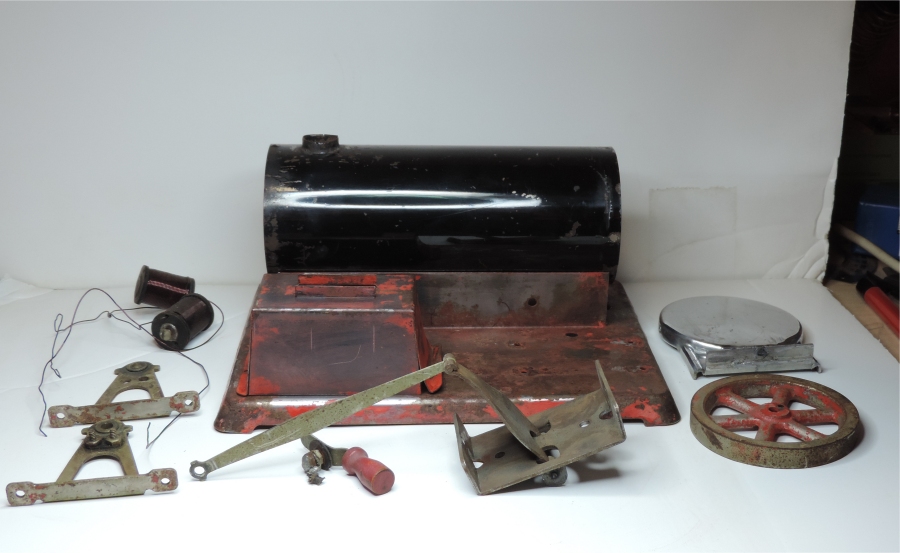 ---

The metal parts have been through the grit blaster and those that require paint have had a coat of acid etch primer.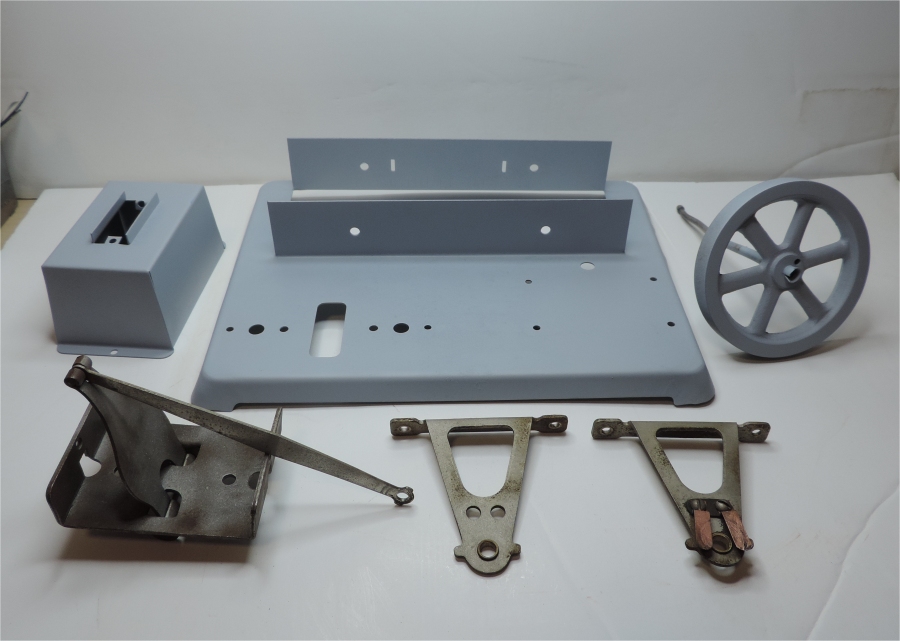 ---

All painted and new cover & end cap made for the connecting rod. Just got to
wait a day or so for the paint to harden and we can get it reassembled.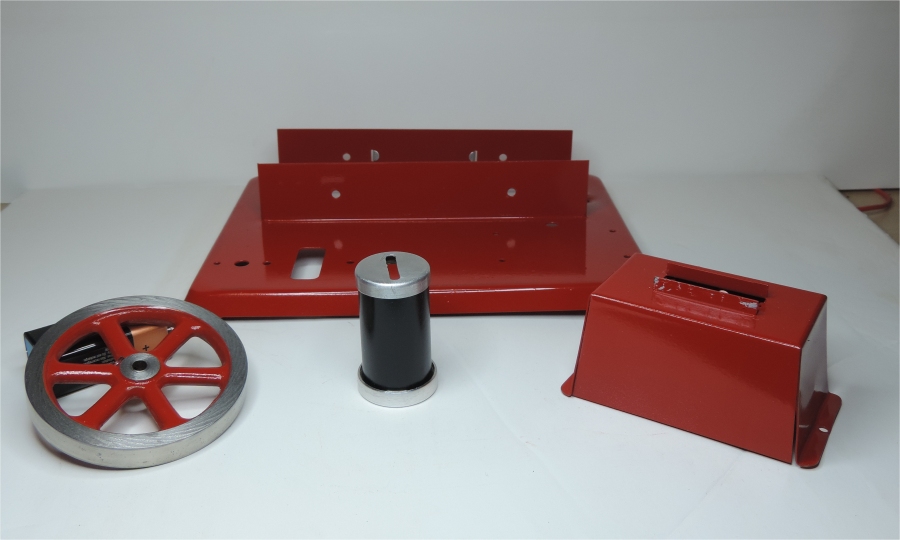 ---

Ok, all back together. Currently i don't have access to a lathe large enough to turn up a replacement end cap for the
dummy boiler. Hopefully in a few weeks i will and i will be able to finish it.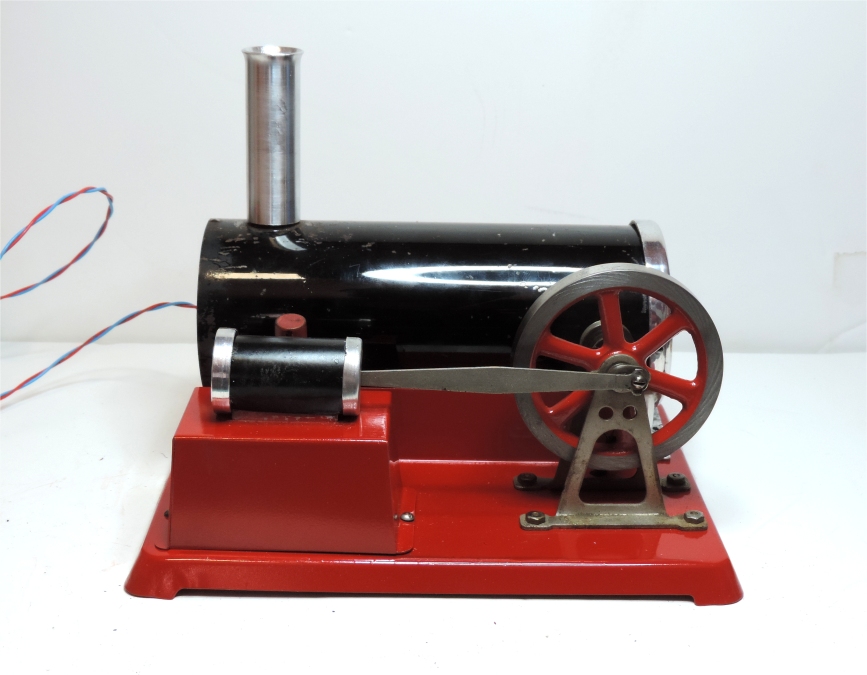 ---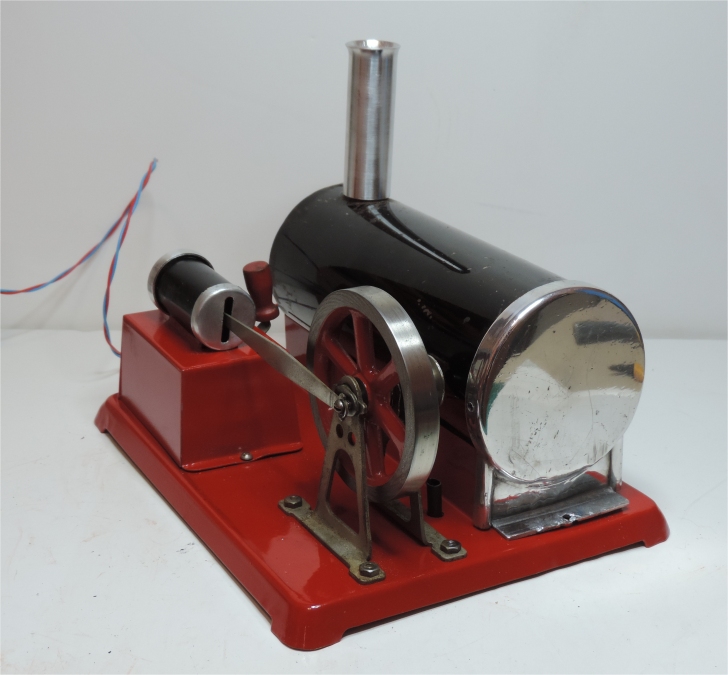 ---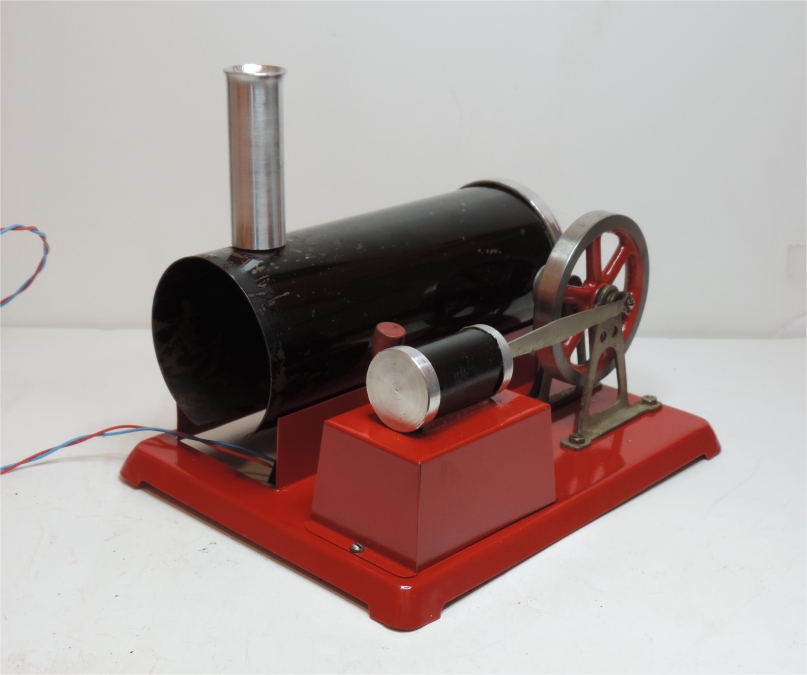 ---

I do now have a lathe that is able to turn up some end caps so here is the first one. Now i need to make
a small aluminium plate to cover the front underneath the end cap.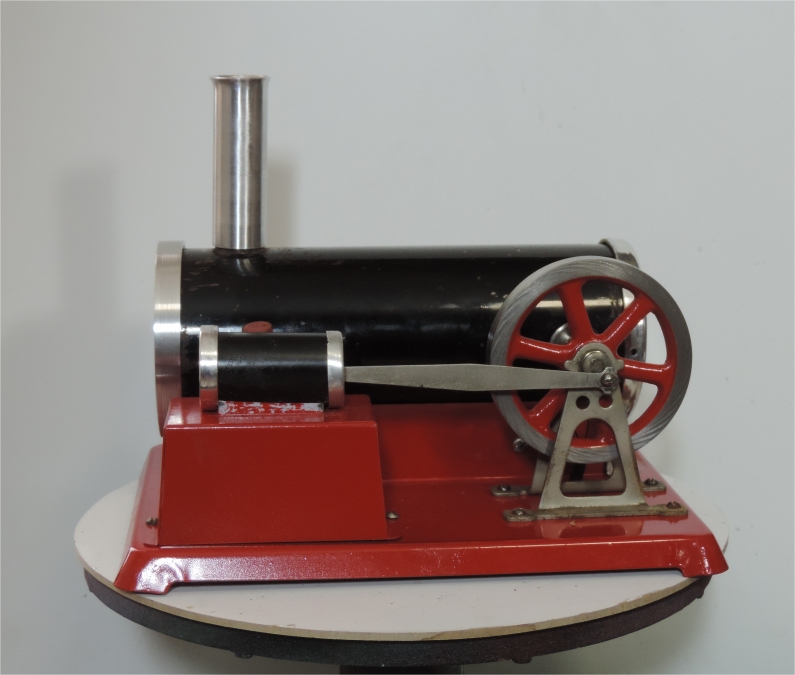 ---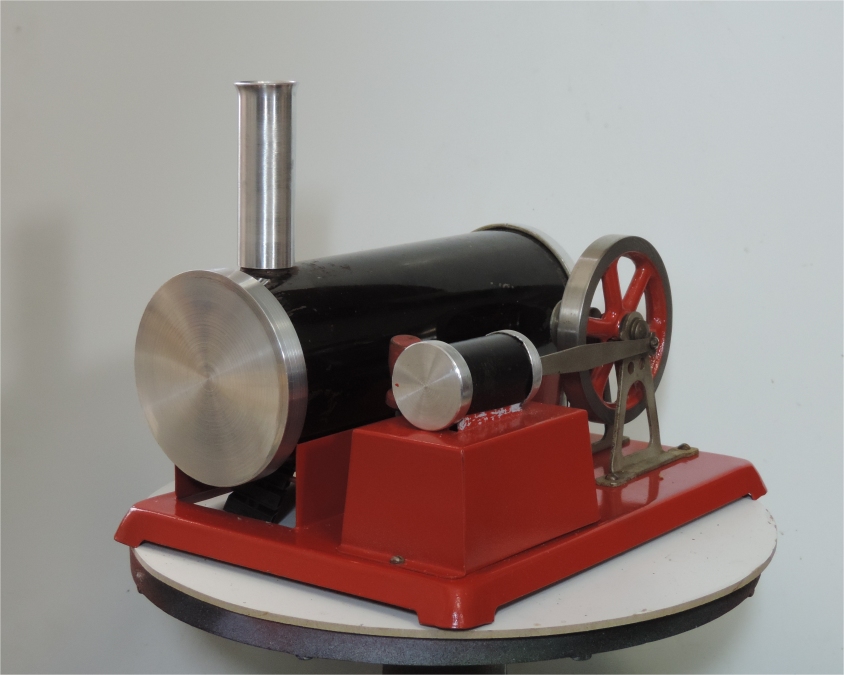 ---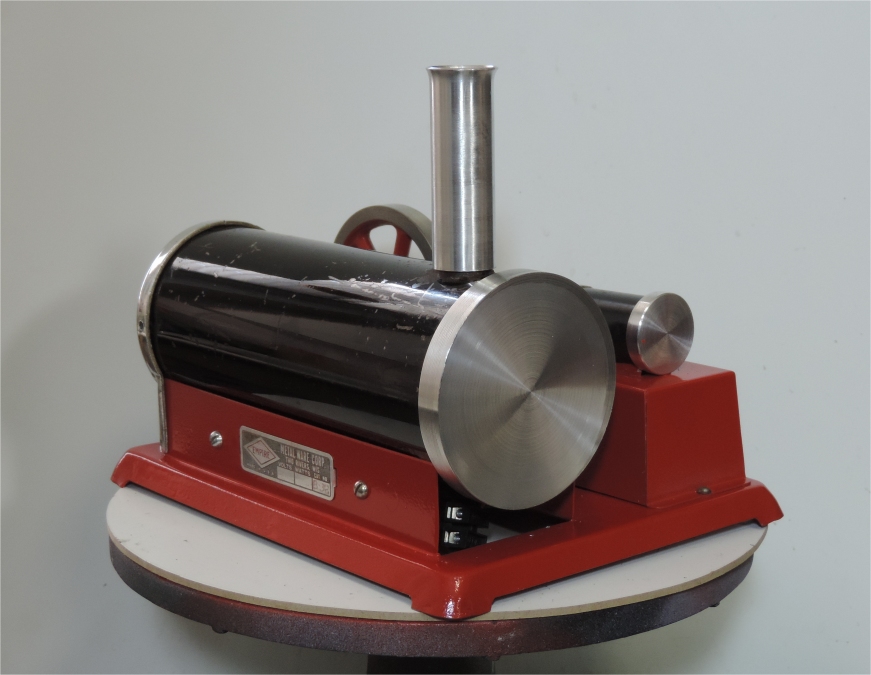 ---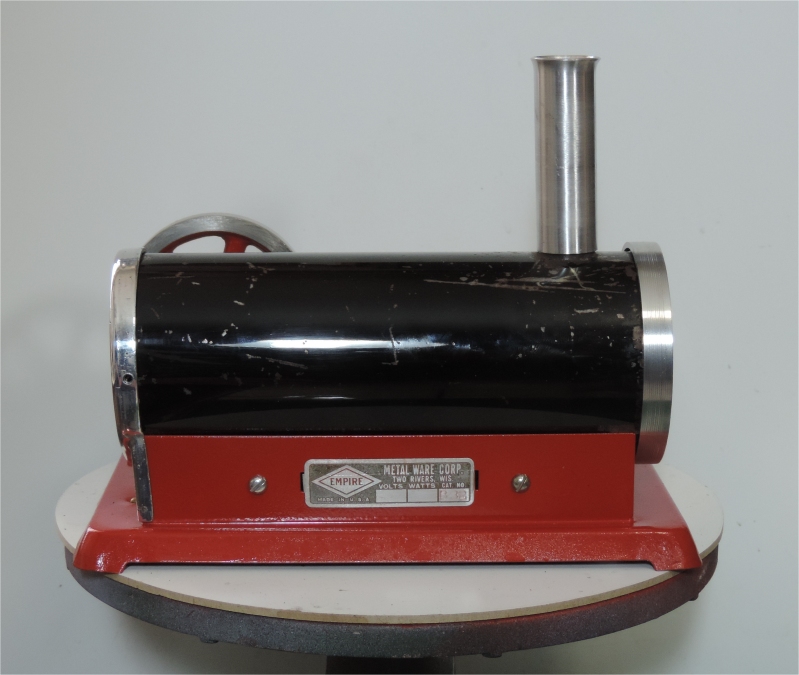 Back to American Engines Main Page
Back to Steam Main Page
---
---