Empire Model Number 62 - Long Boiler

Quite confused about this when i first received it as it has 62 on the nameplate and i already have a No.62 with a short boiler.
Turns out there were at least 3 different versions of the Empire No.62. Although I believe that there may even have been 4
as i have seen one like this with a reversing lever. This one is missing quite a bit, flywheel, cylinder, piston, conrod, whistle
top, steam pipe banjo union and the regulator valve. On the plus side the heater is OK.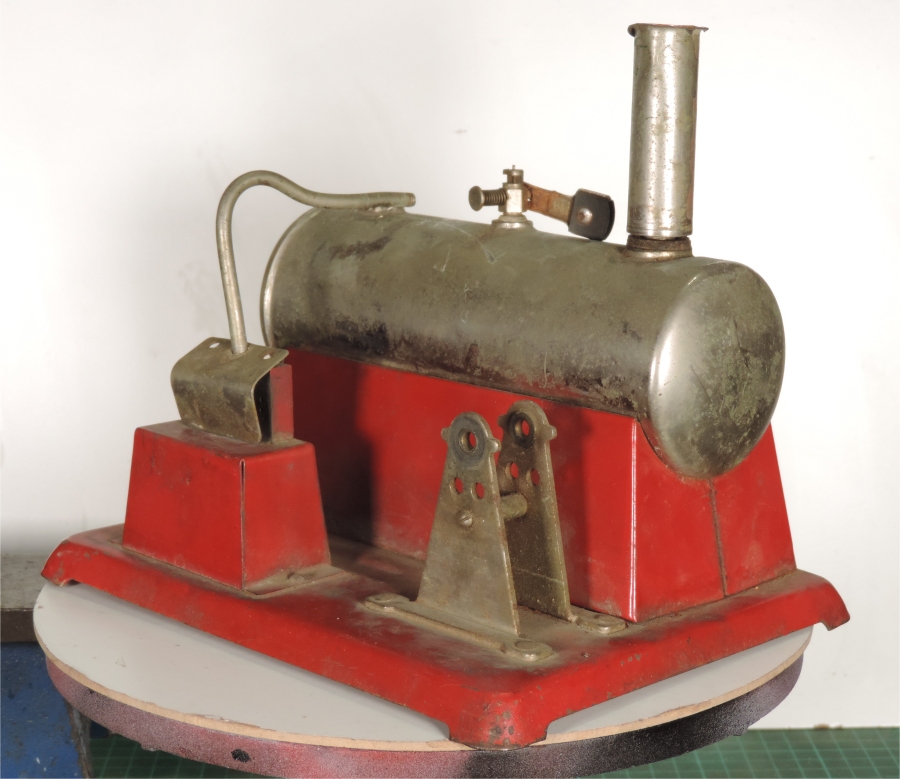 ---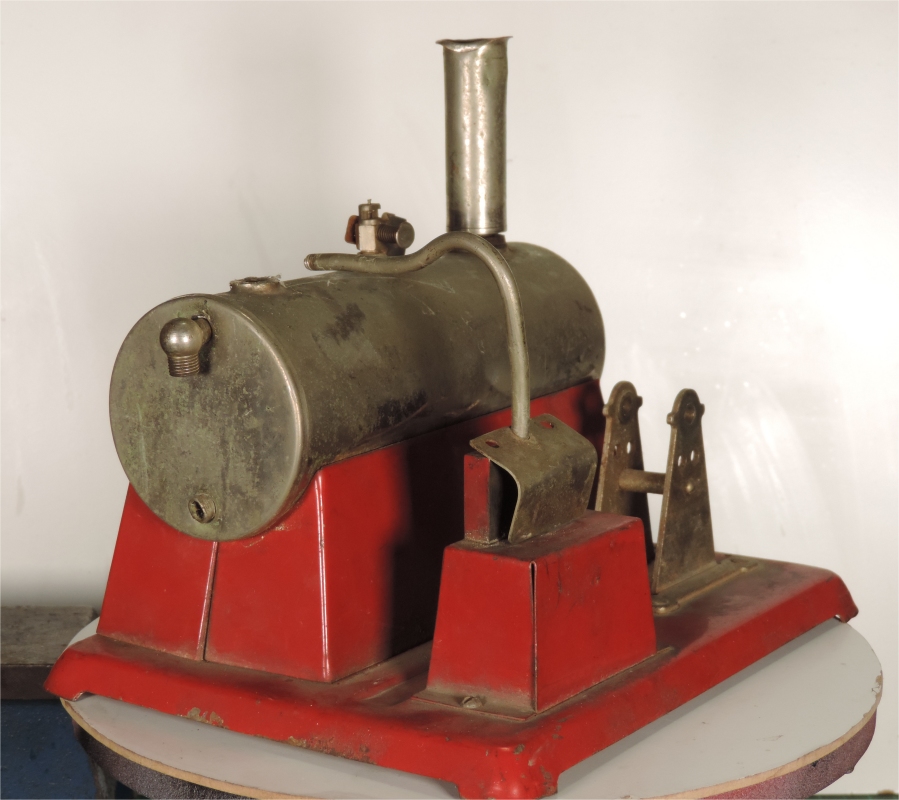 ---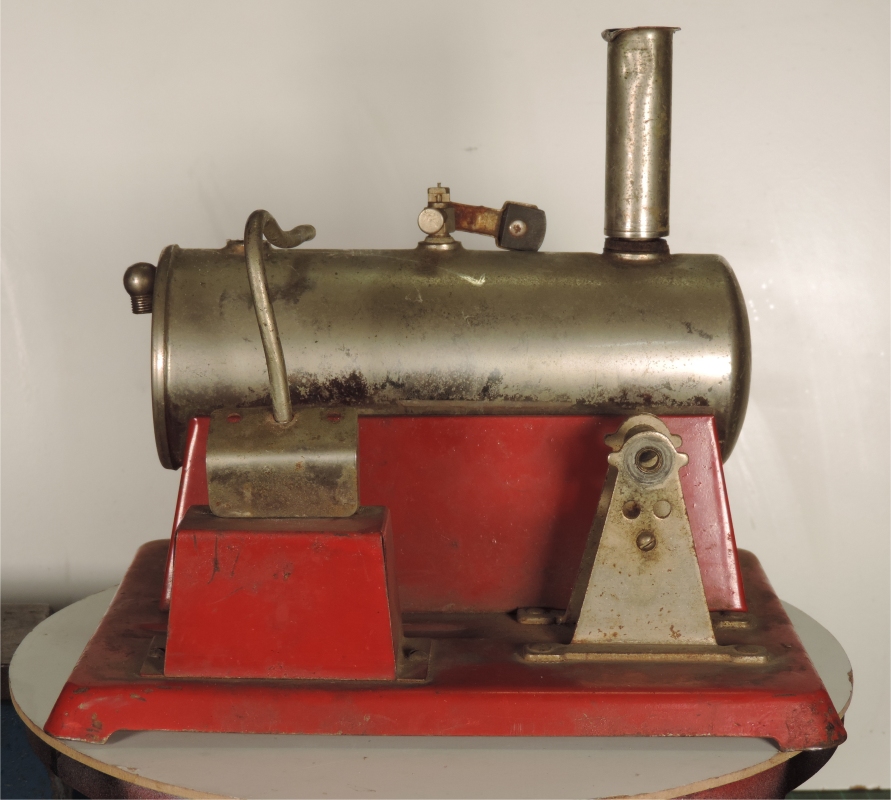 ---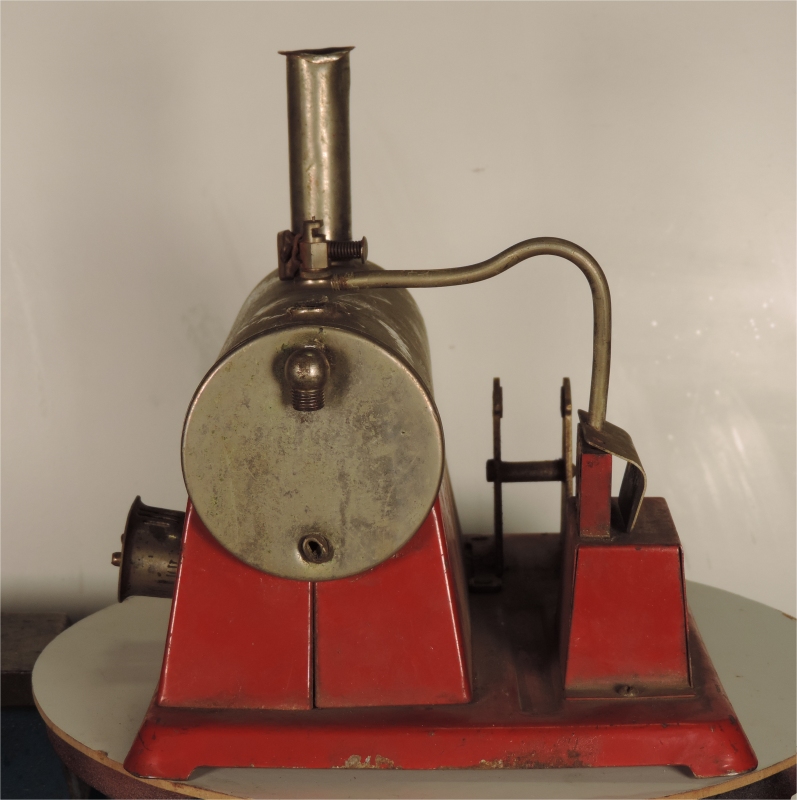 ---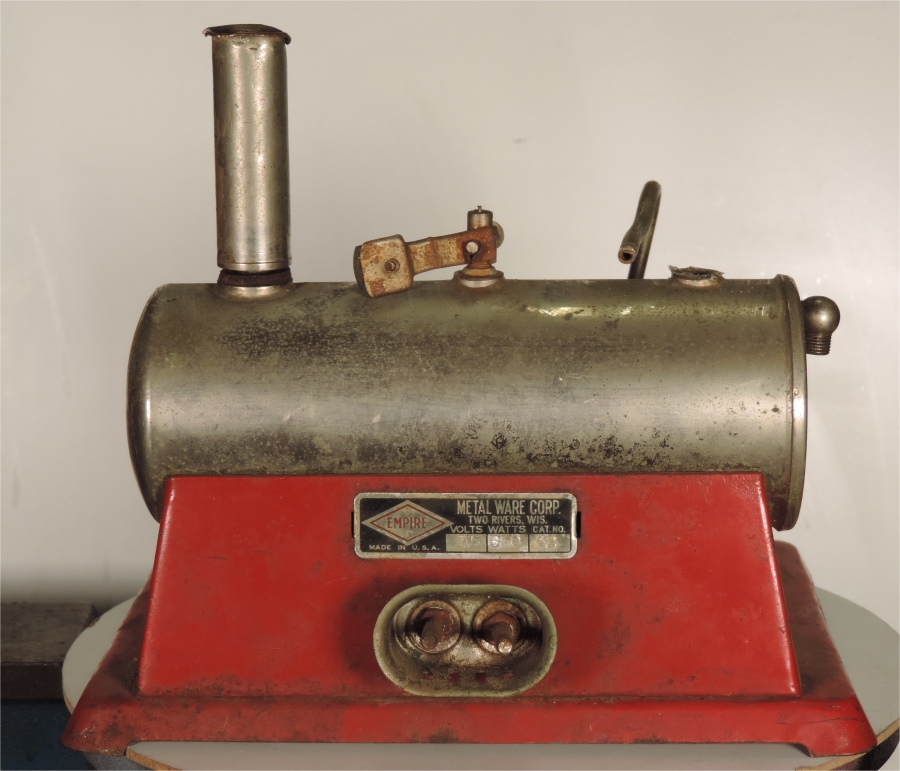 ---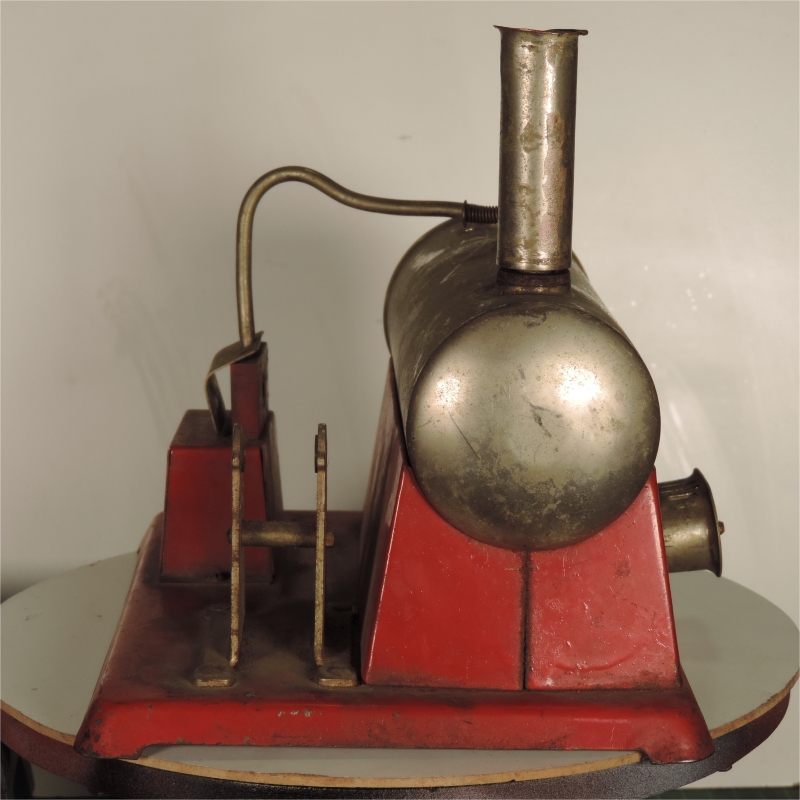 ---

After a lot of work the Empire 62 Long Boiler is ready to be steamed. Manufactured items include Steam pipe banjo
union, regulator, knob for the regulator, cylinder piston, conrod and some blanks for the sight glass fixings. Also
managed to get some No.3-48 UNC screws to hold the shield to the cylinder plate.

A big shoutout and thank you to Stewart Owens who supplied the flywheel and crankshaft. Cheers Stewart.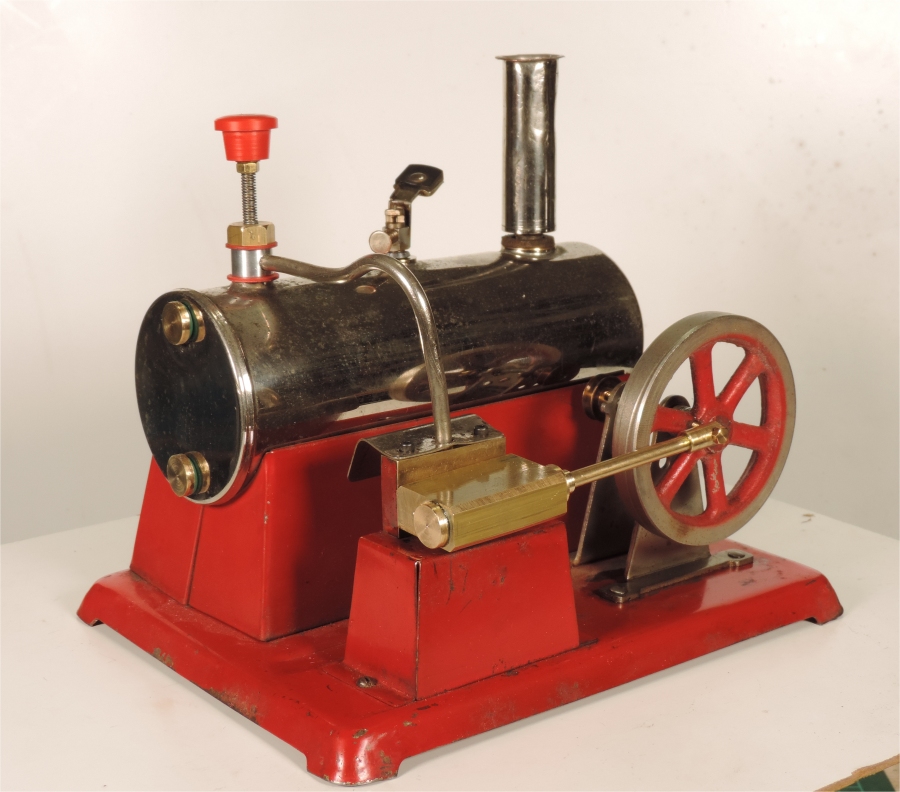 ---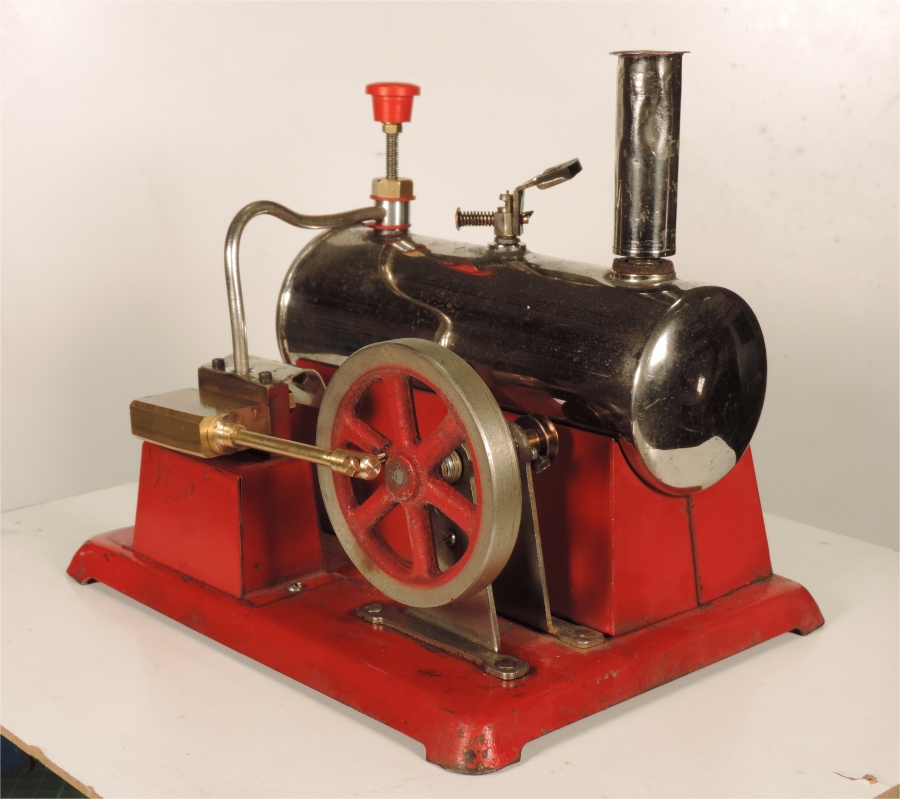 ---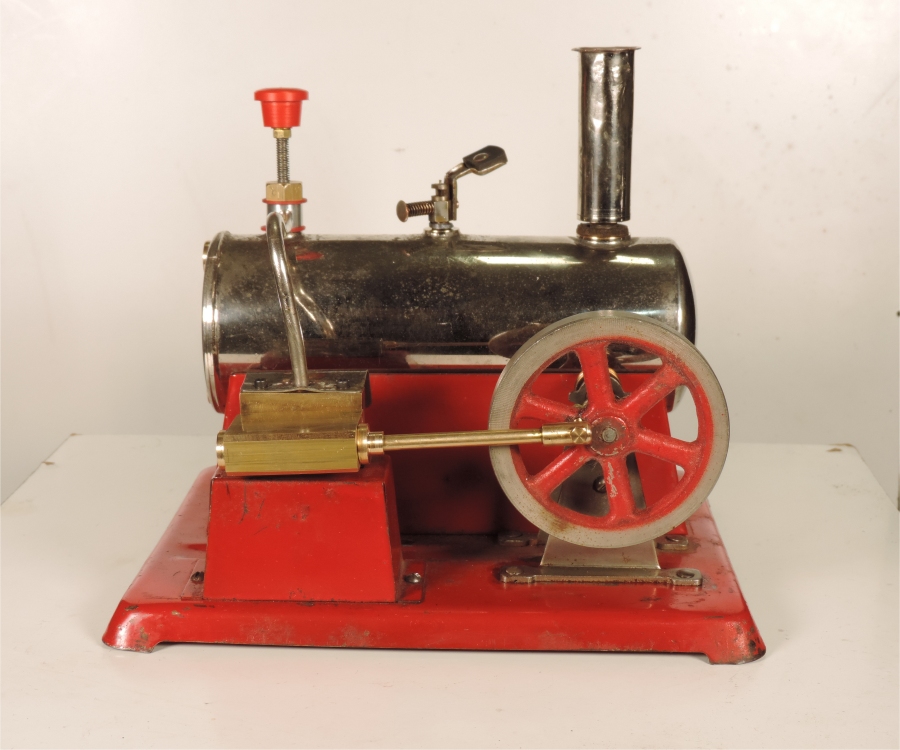 ---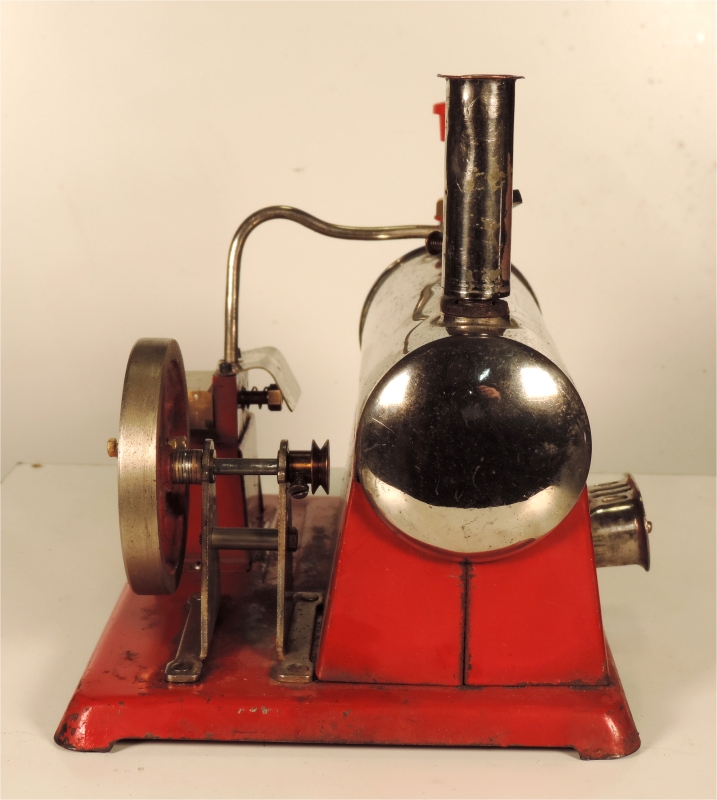 ---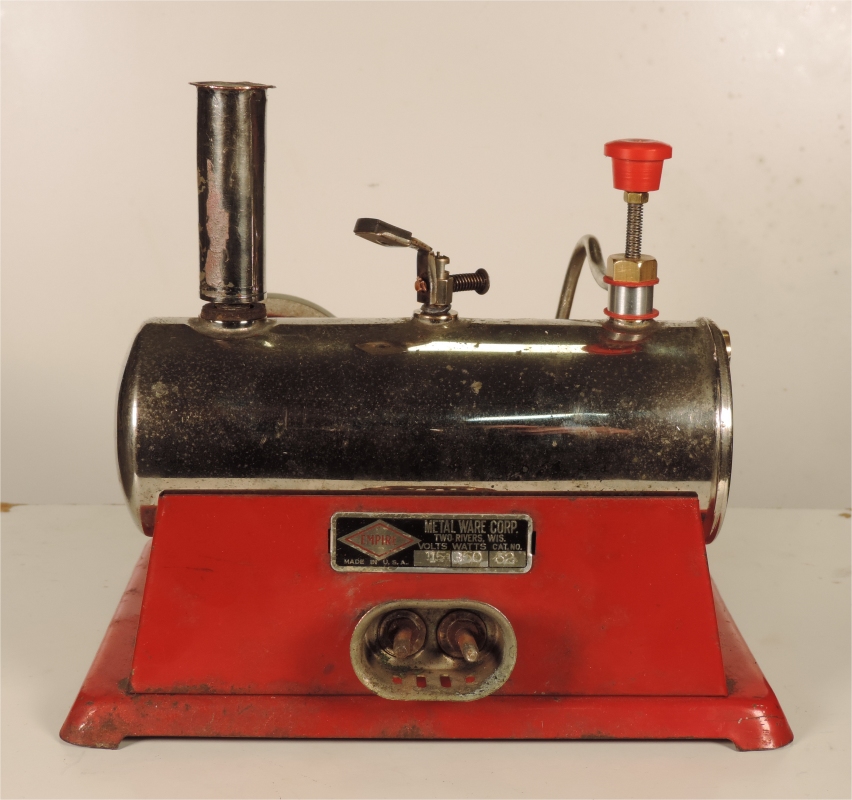 ---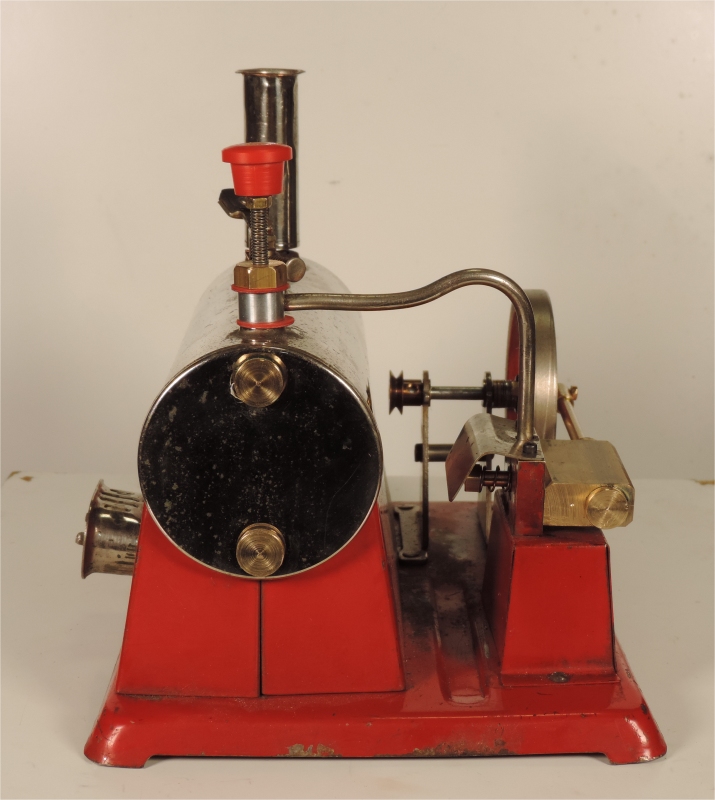 Back to American Engines Main Page
Back to Steam Main Page
---
---