Empire Model Number B-47 Ferris Wheel

This is a lovely example of a very rare Empire Accessory, a B-47 Ferris Wheel.
Once again I have my good friend Stewart Owens to thank for this. He was very
interested in my Linemar Atomic Reactor engine and offered a straight swap.
Which I just couldn't resist so here it is. Accoding to Don Stilson's Empire bible
this is the smaller of the two Ferris Wheels that Empire produced. This one was
made between 1933 and 1940 so I'm very lucky that it is in such good condition.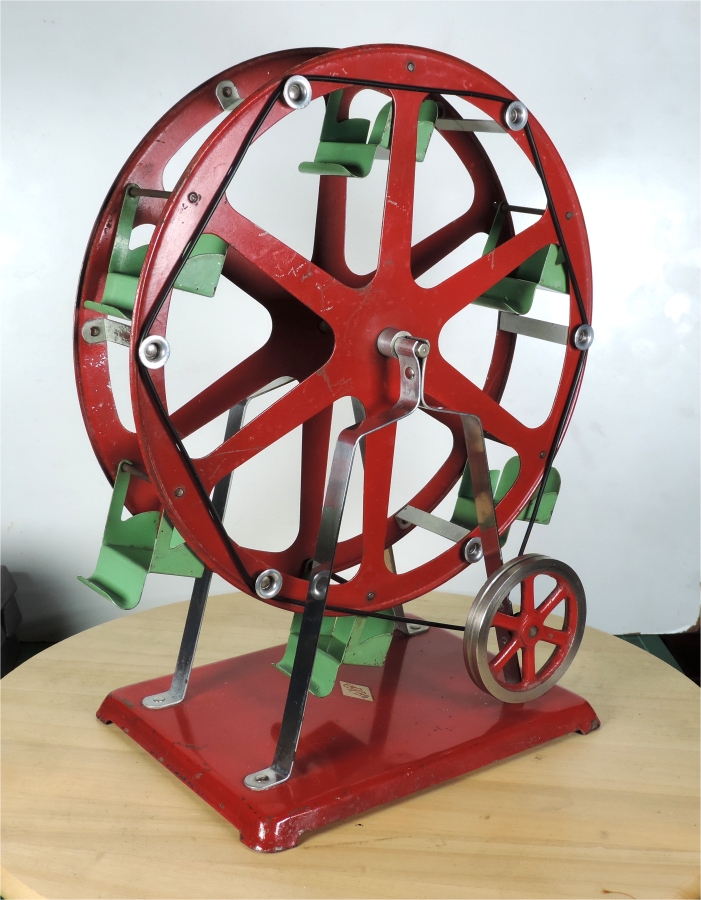 ---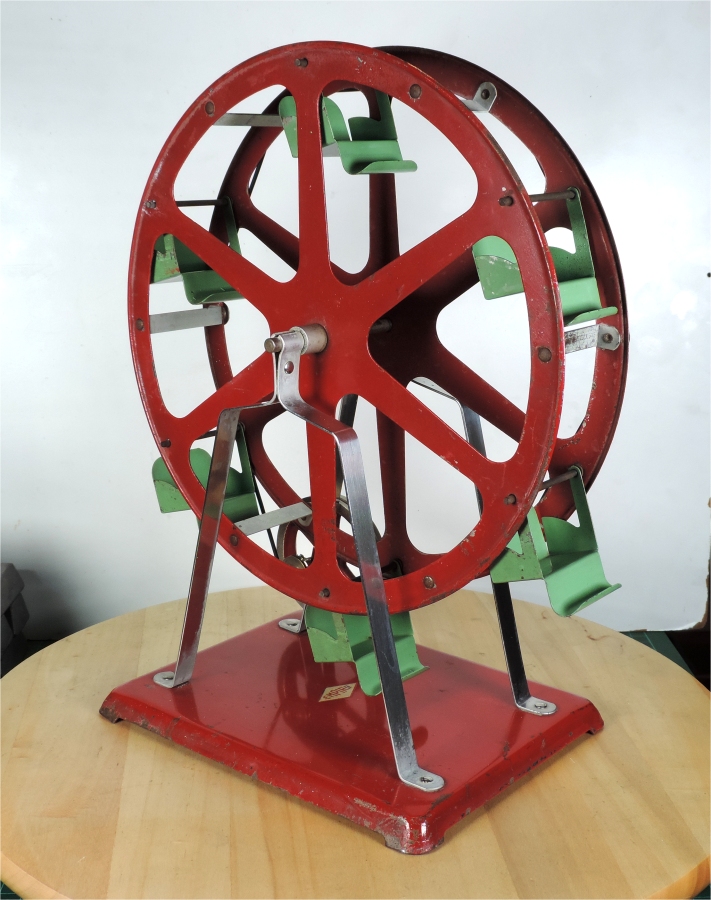 ---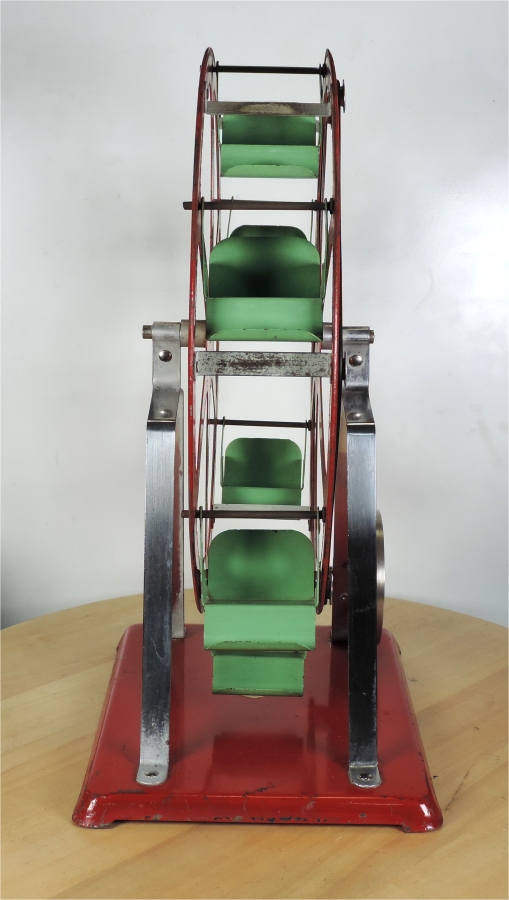 ---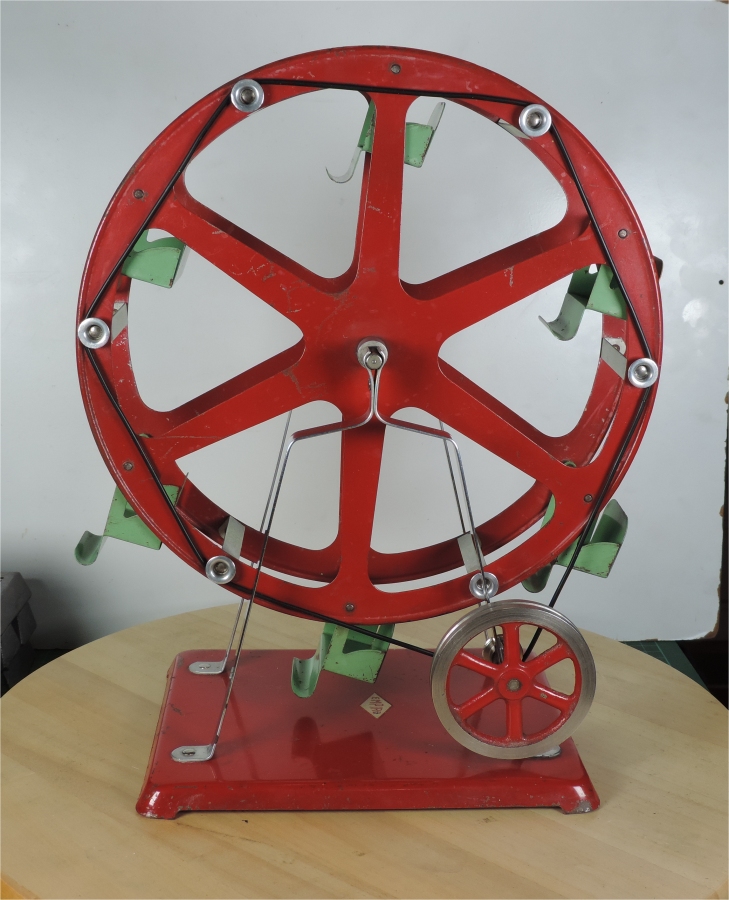 ---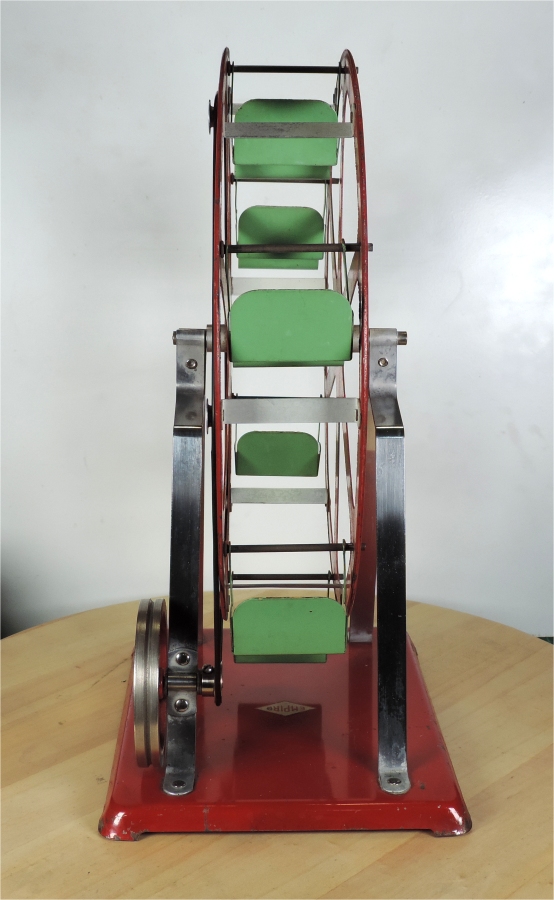 ---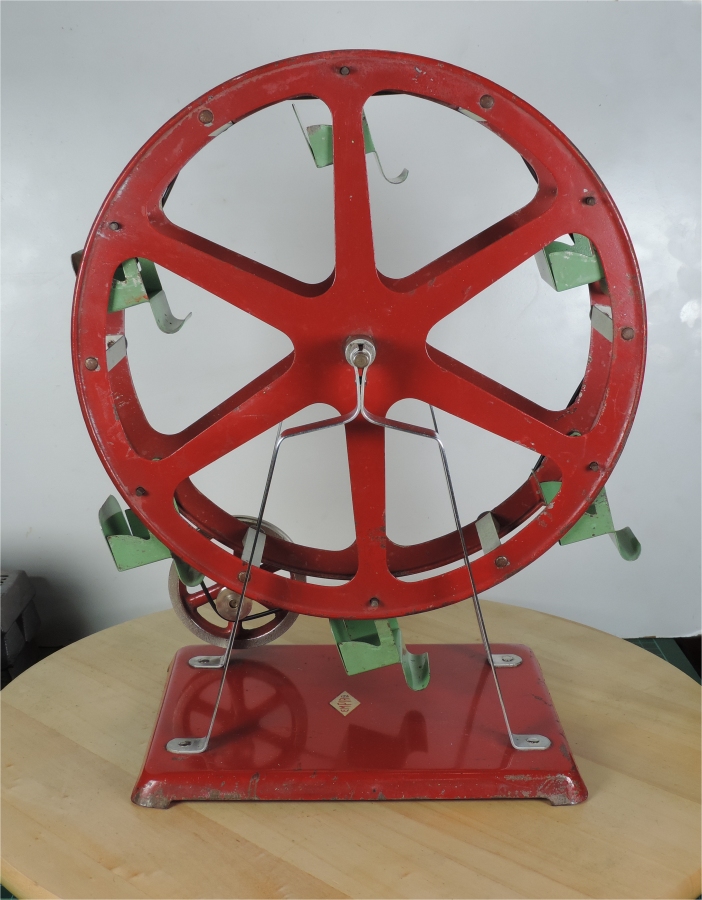 Back to American Engines Main Page
Back to Steam Main Page
---
---