Hugh Saunders Edward Thomas

The newest loco on The Milford Hill Light Railway's roster is a Hugh Saunders Edward Thomas. It is also the
railway's first inside frame loco, nice to see some wheels. Again i was very fortunate to have this delivered
personally by Simon Whenmouth from Anything Narrow Gauge. Everything i've read about Hugh Saunders
indicates that he was a master engineer and this loco is a stunning example of his work. This is simply a 16mm
version of the real thing. The saddle tank actually holds the water, there is a hand pump in the cab to transfer
water to the boiler. Although meths fired, the fire is lit through the firebox door. The boiler is tubed and the
backhead has a blower valve as well as a water sight glass. If you wanted to you could keep the loco in steam
indefinately just by adding water and fuel. Simon tells me that this one spent most of it's life on the Isle of Man,
if anyone has any more info on it please let me know. If it ever stops raining i will upload a video! The name plate
Ernest Willam i suspect was fitted by the previous owner.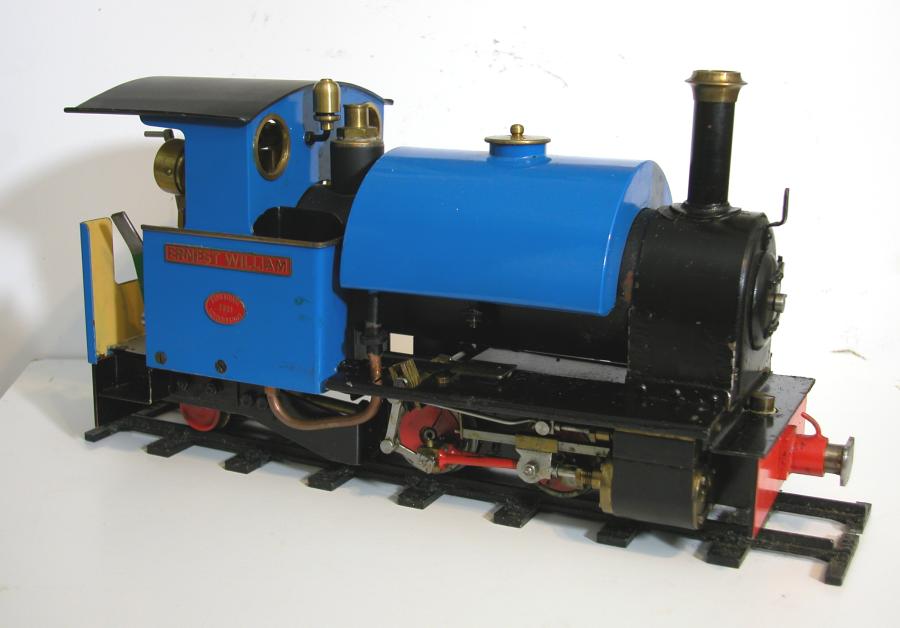 ---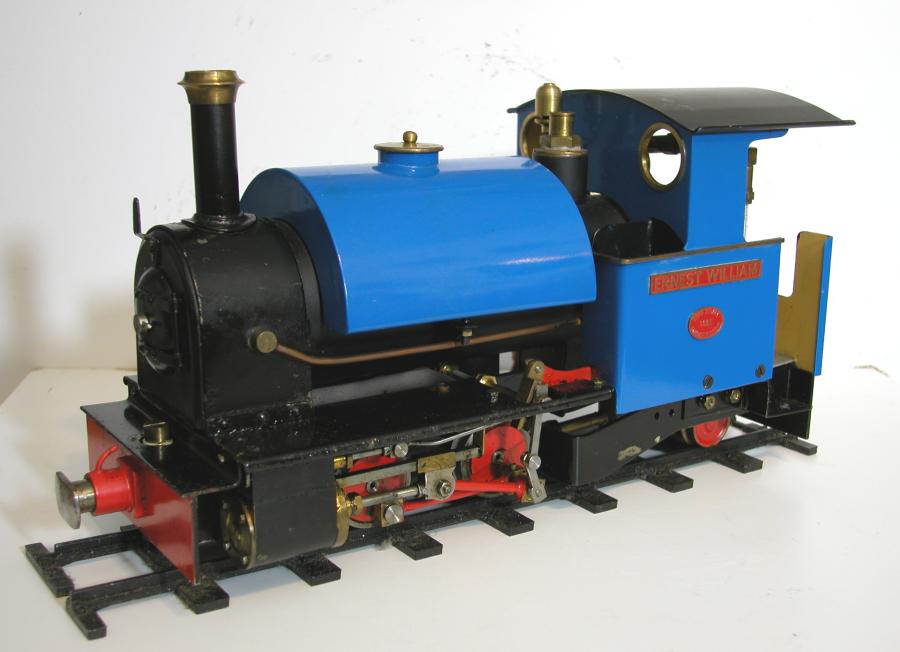 ---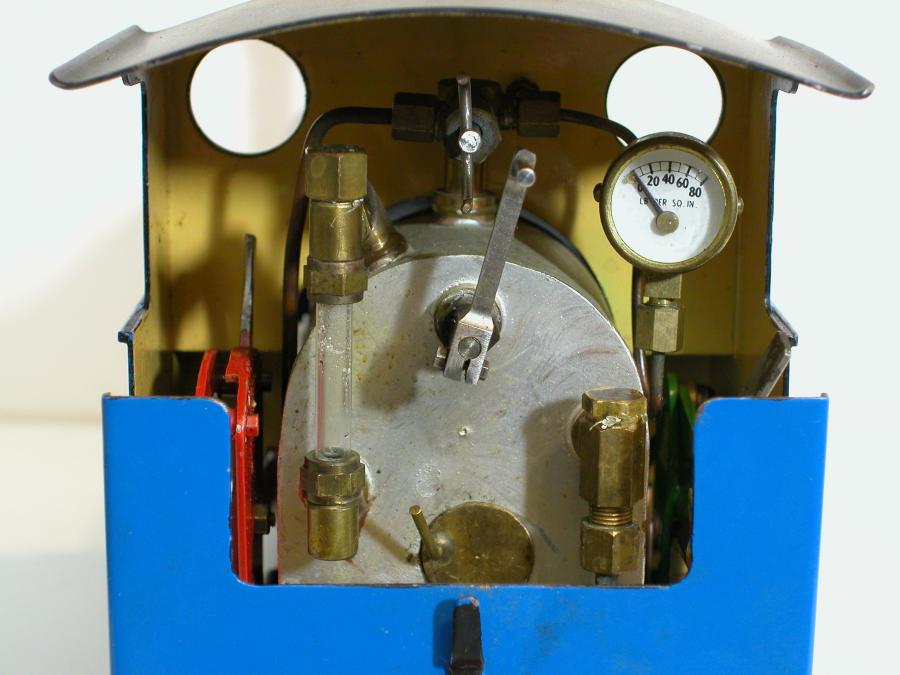 ---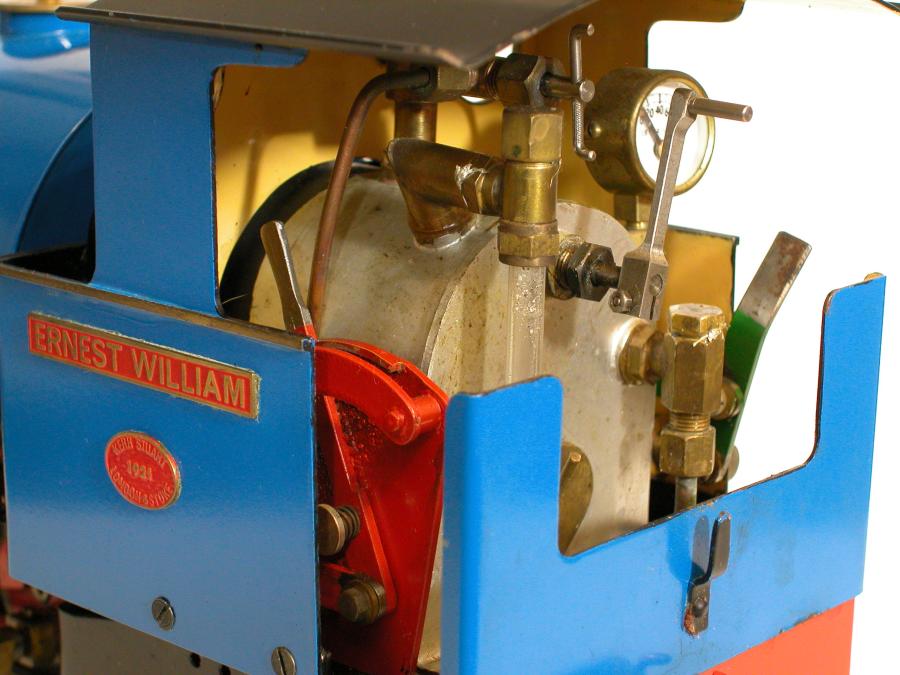 ---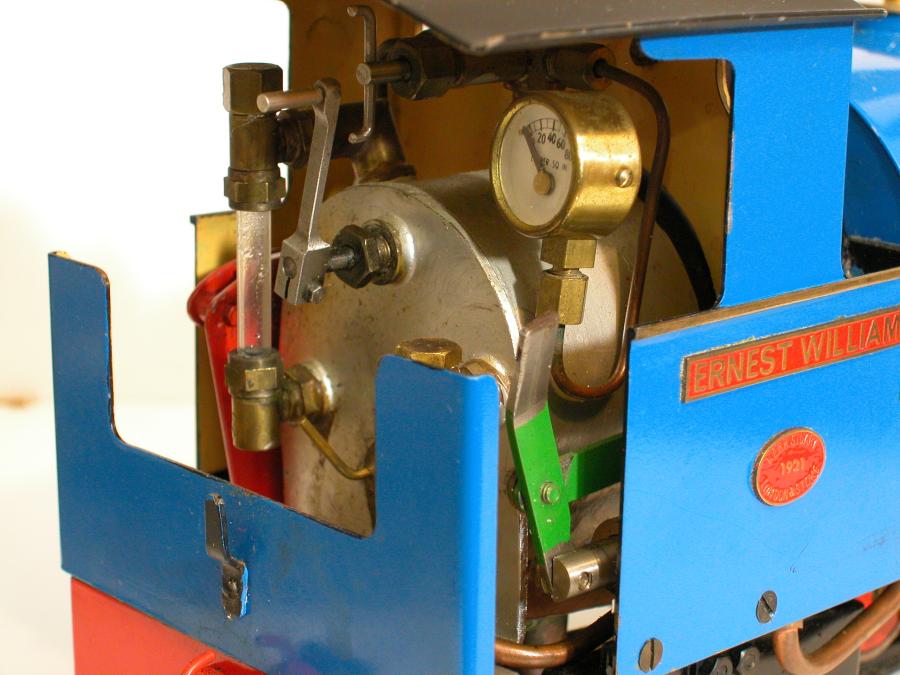 ---

It finally stopped raining for a few minutes so i managed to get some shots out on the line. Also managed to shoot some video here.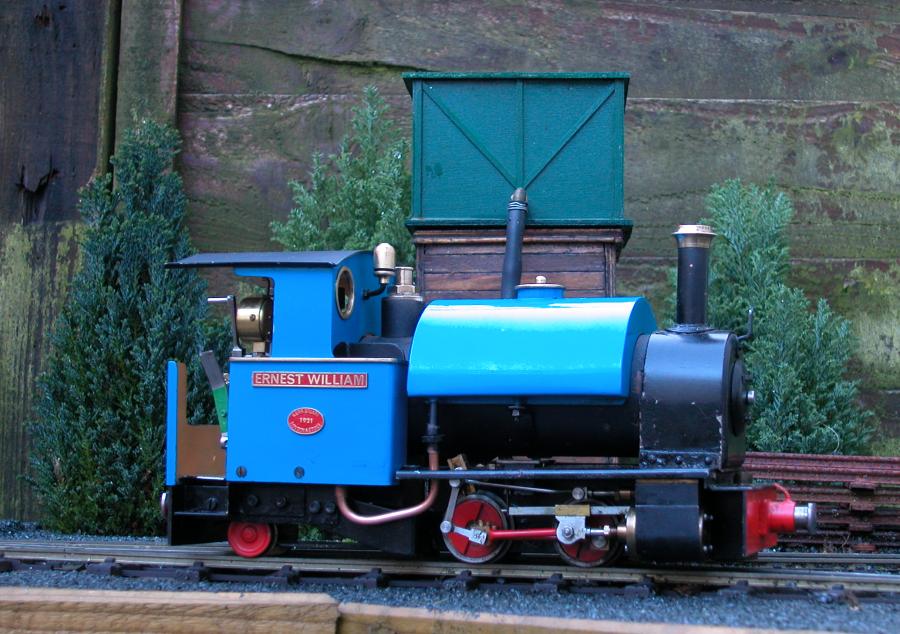 ---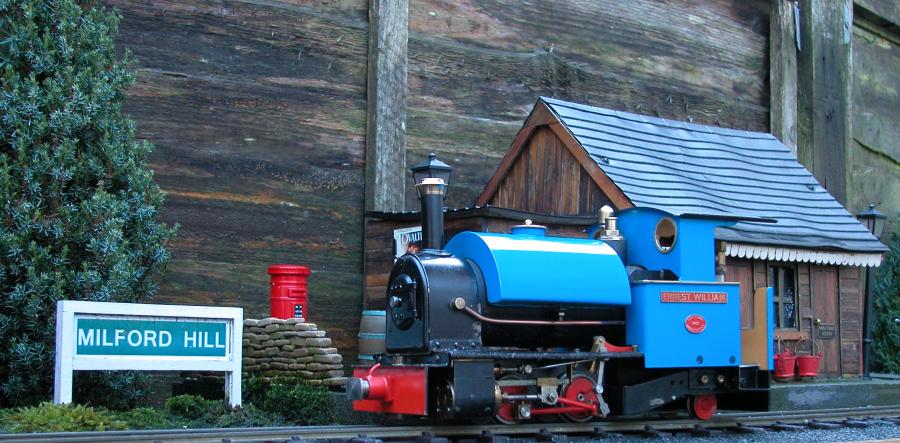 ---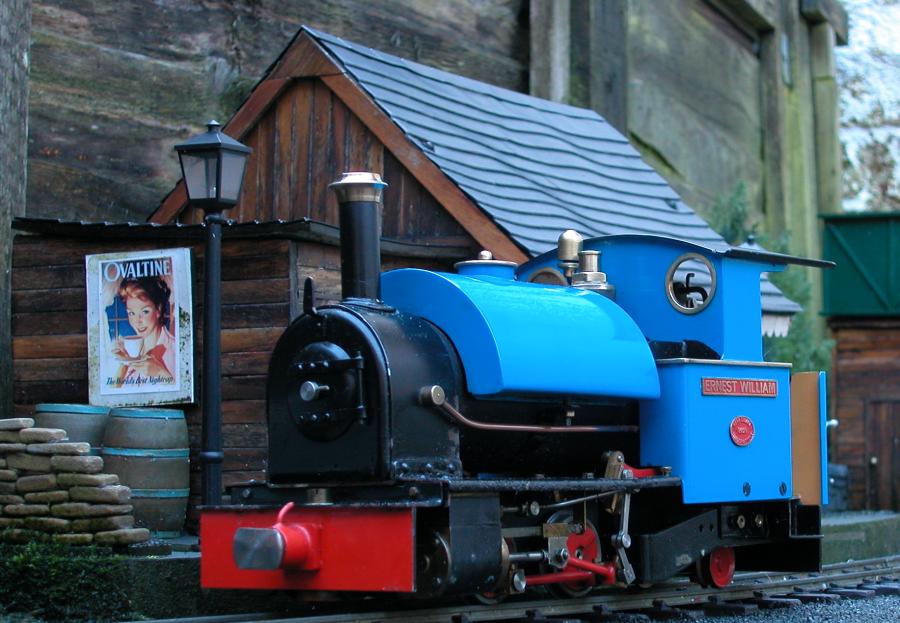 ---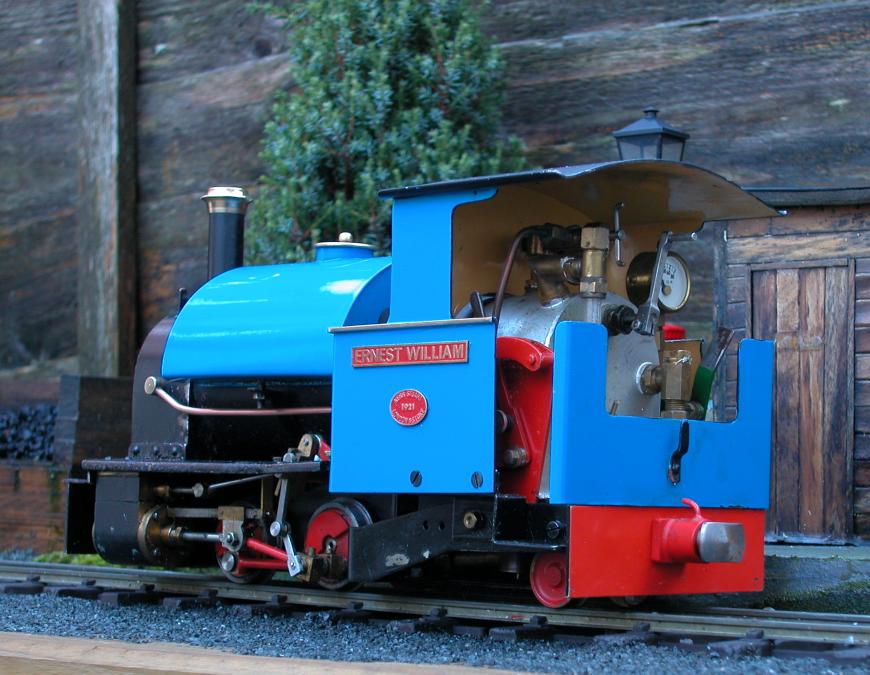 Back to Steam Locomotives
Back to TMHLR Main Page
---
---