Doll Overtype

As of this moment this is an unidentified Doll Overtype. It has the Doll transfer in front of the firebox but no other markings.
It is missing the burner, chimney and safety valve but i believe has the original paintwork. Charlie Miller tipped me off to a
guy on the German ebay site that sells Doll spares so i have genuine Doll safety valve on it's way, thanks Charlie. I think
this is a little later than the Doll 505/4 that i have, possibly 1930s. The chimneys on these were usually rolled tinplate
with a brass cap, so it should be possible to make one and a burner.

Video here.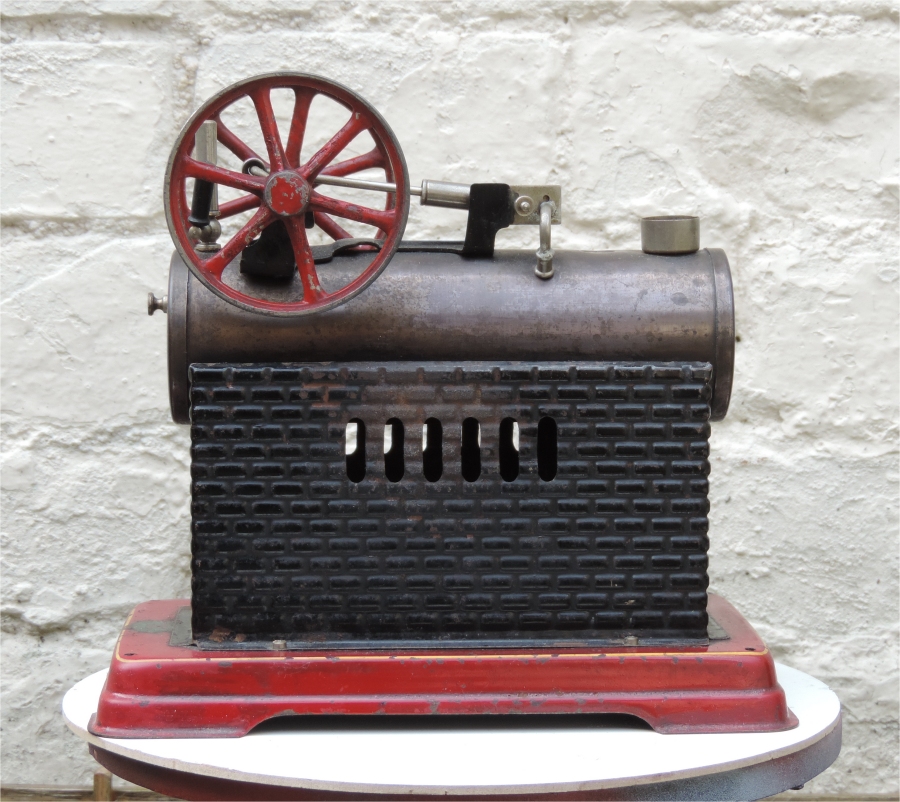 ---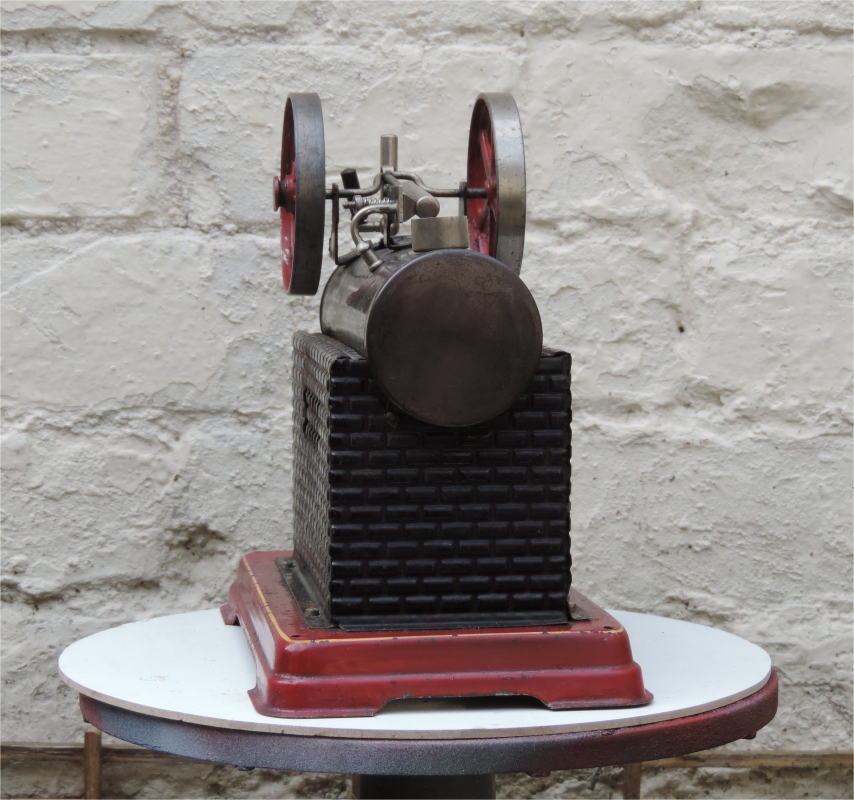 ---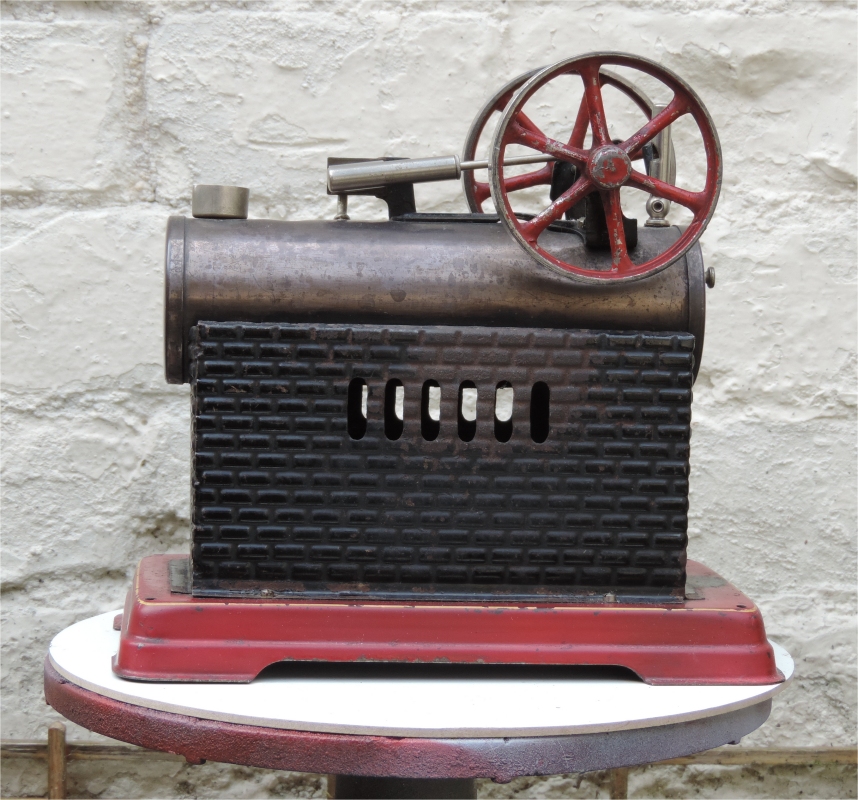 ---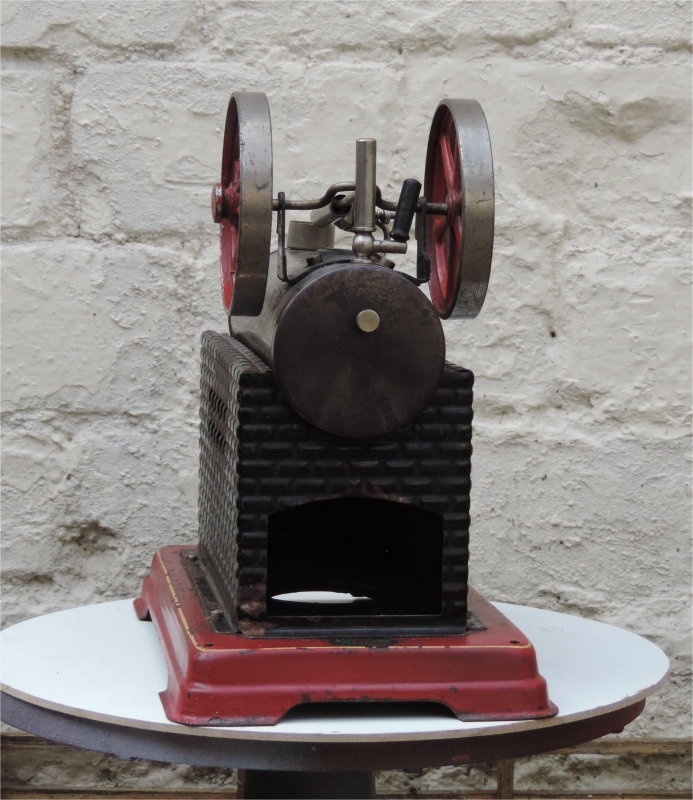 Back to German Engines Main Page
Back to Steam Main Page
---
---