Atwood Steamcraft Side Wheeler

Very definitely something different, this is an Atwood Steamcraft Side Wheeler model steam boat. A strange concept indeed
a steam powered plastic boat! When it arrived the little oscilating engine was loose, it's just glued to the hull. There was also
a hole in the boiler (which is a small tin can!). These boats were made in Montrose California in the 1950s to 1960s. As well
as the Side Wheeler they also made the Jungle Boat and the Congo Launch, these used the same steam plant but had
conventional propellers.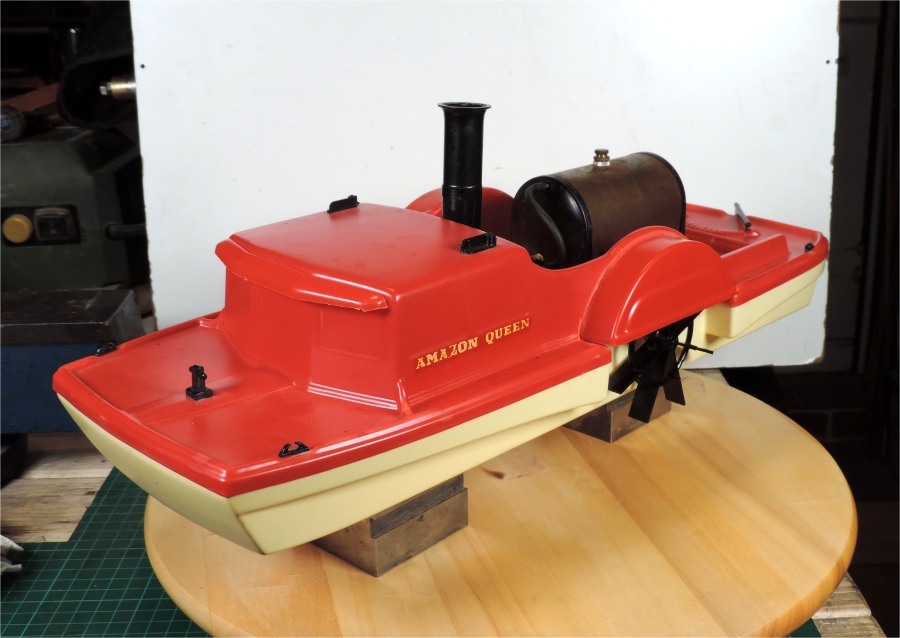 ---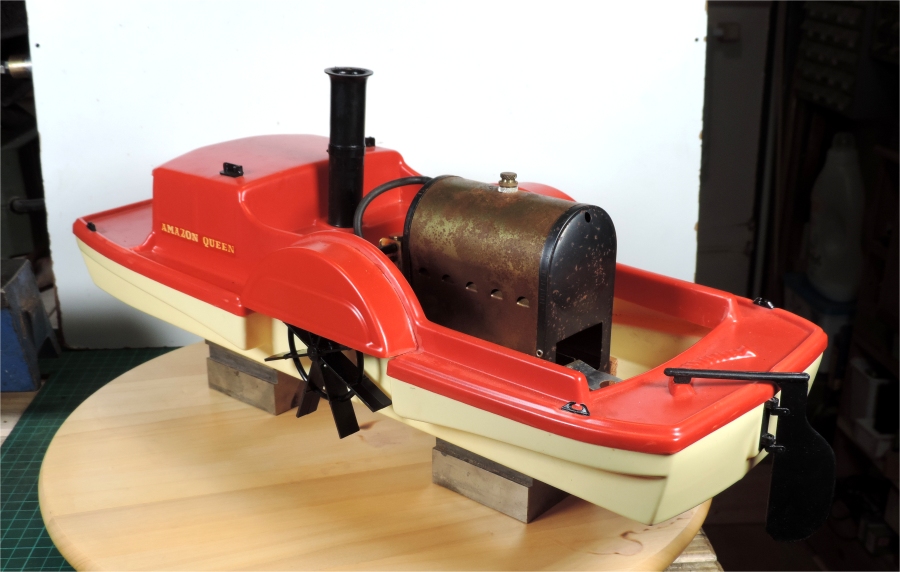 ---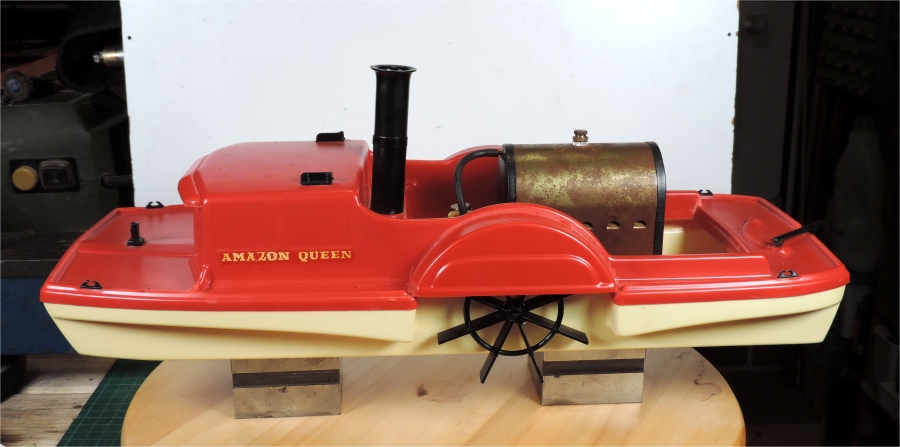 ---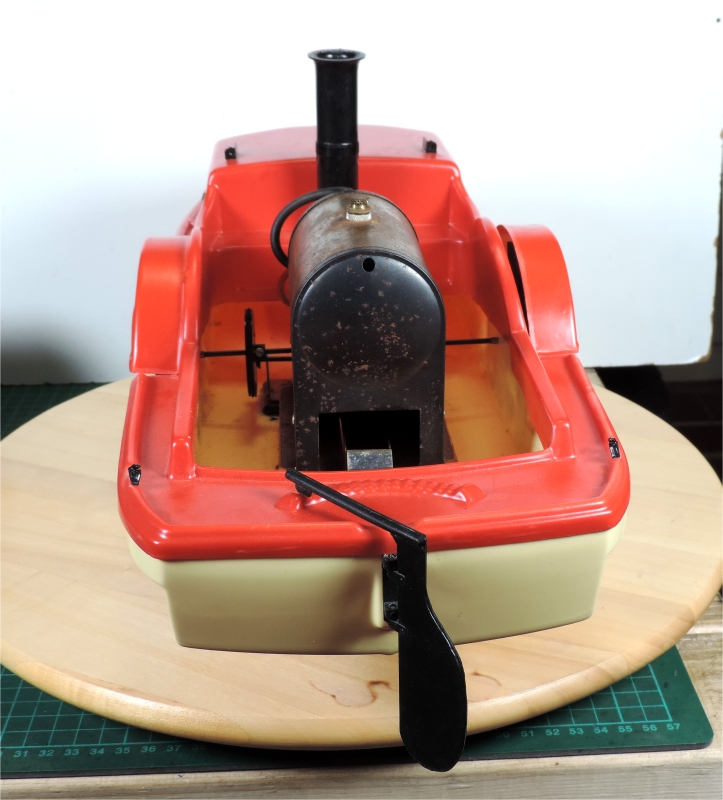 ---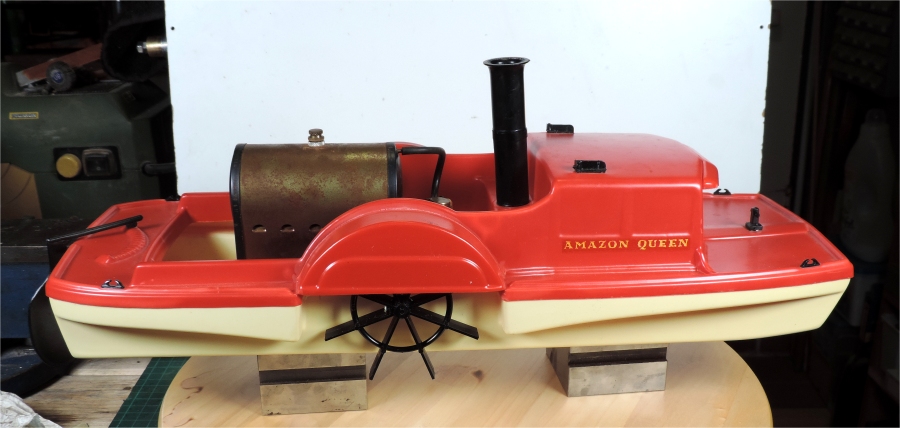 ---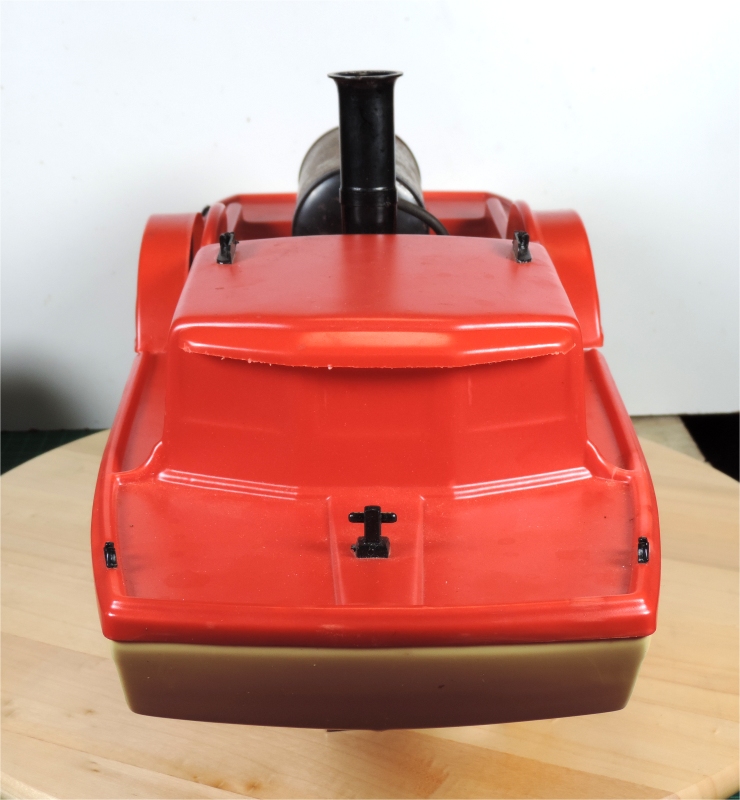 ---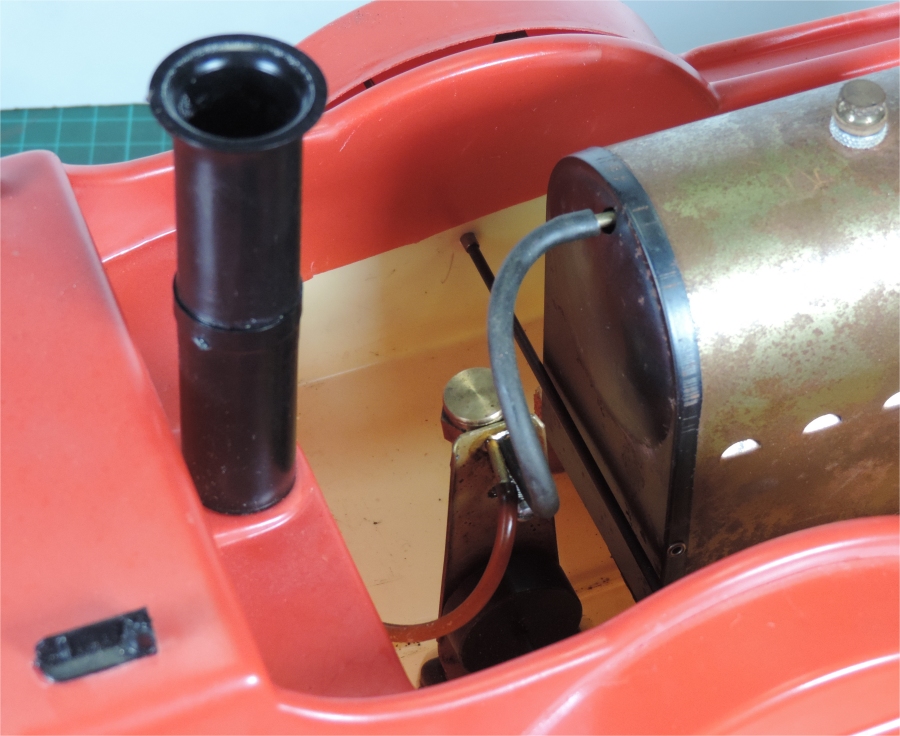 ---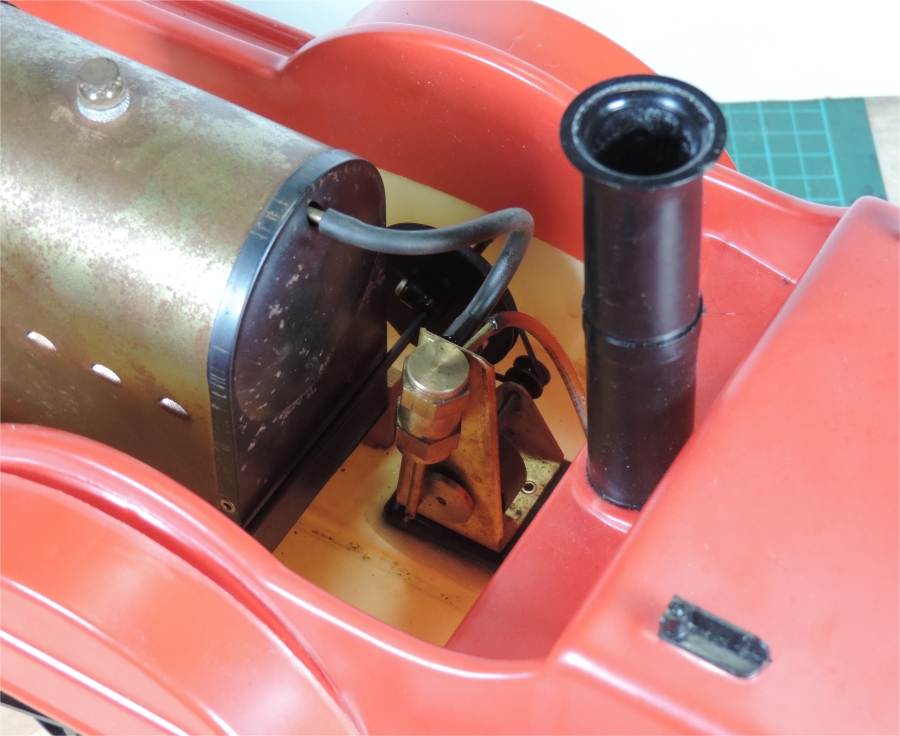 Back to American Engines Main Page
Back to Steam Main Page
---
---