Roundhouse Lady Anne

This is an early meths fired 0-4-0 slip-eccentric Roundhouse Lady Anne, and she is a stunner! Thanks to Mike Western
i know a little bit about her history. Purchased from Don Webb around 1992 she has spent most of her working life
on Mike's Breckland Valley Railway. The rear coal bunker first appeared on Lady Annes in 1985, assuming that Don
owned her for at least a couple of years then she must have been manufactured sometime between 1985 and 1990.
First video here. Latest video, now with chuffer pipe fitted here.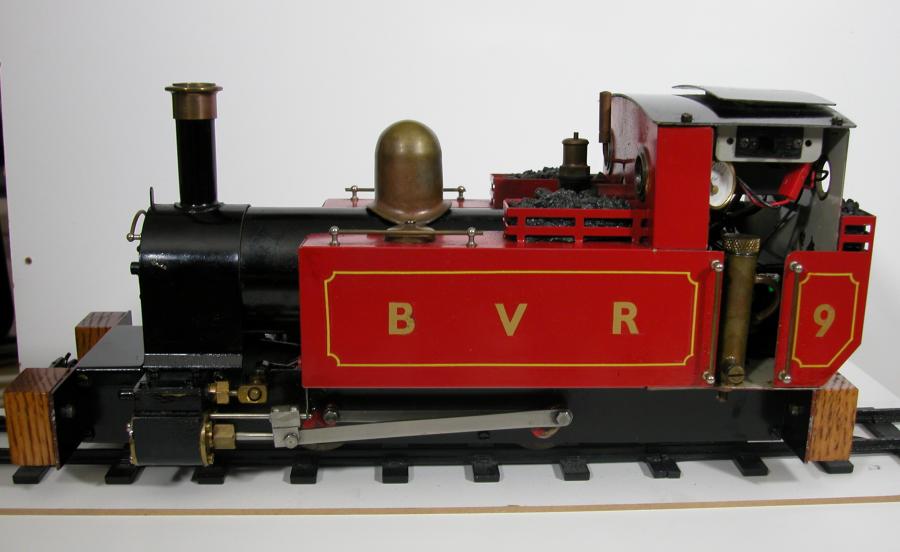 ---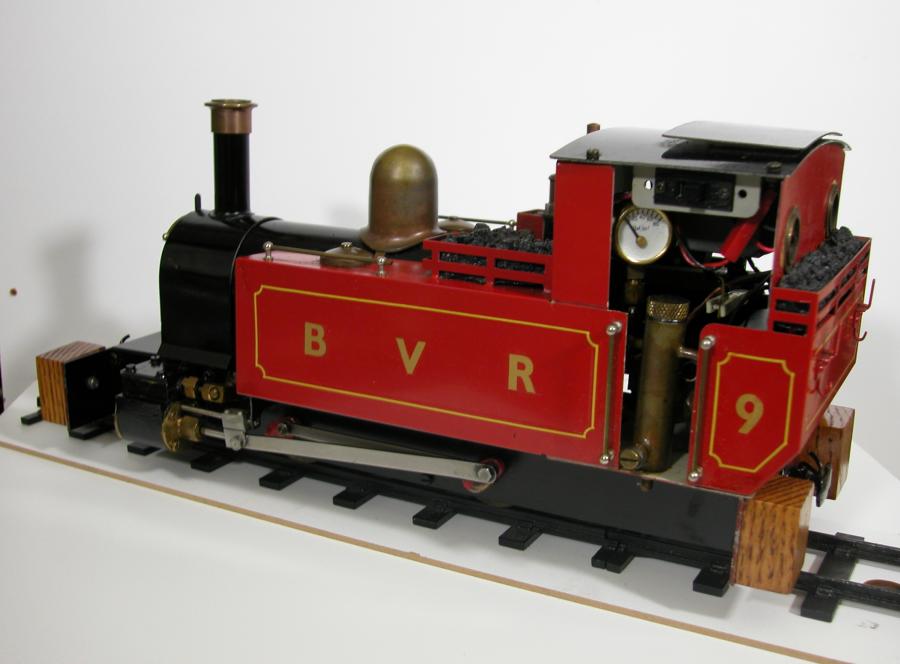 ---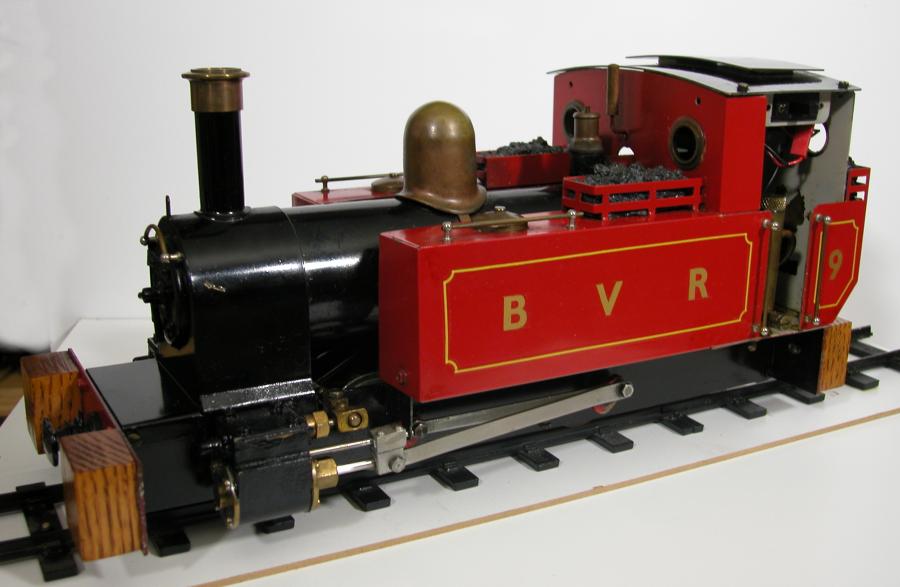 ---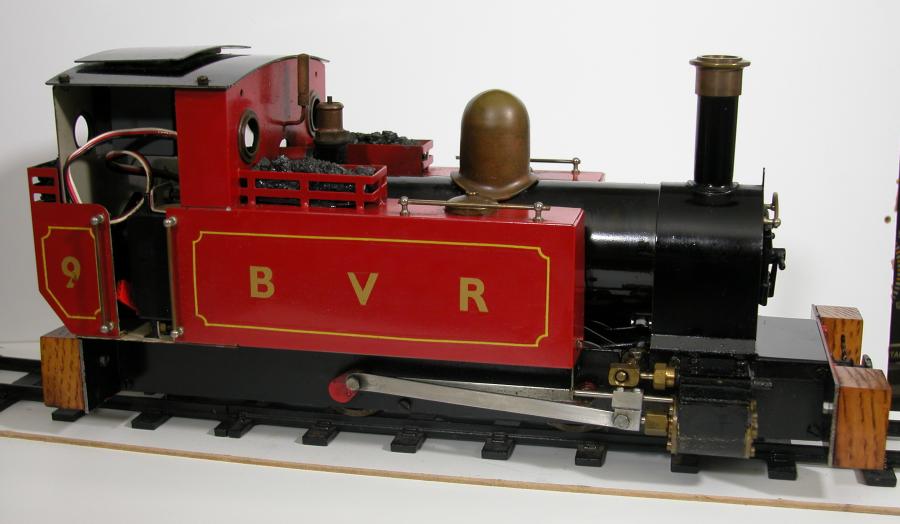 ---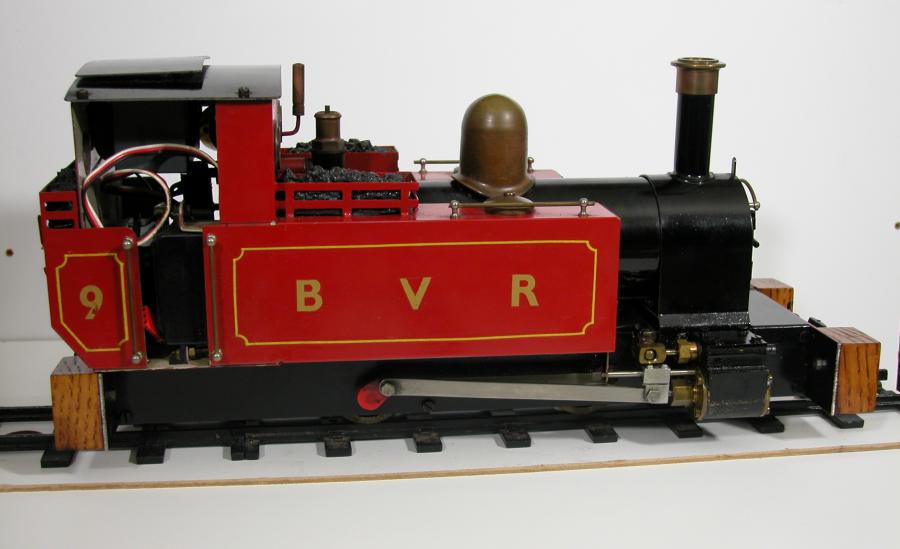 ---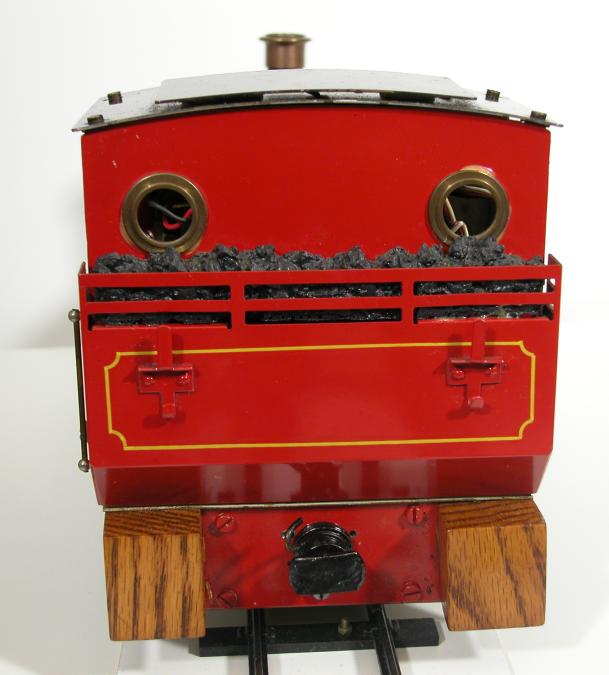 ---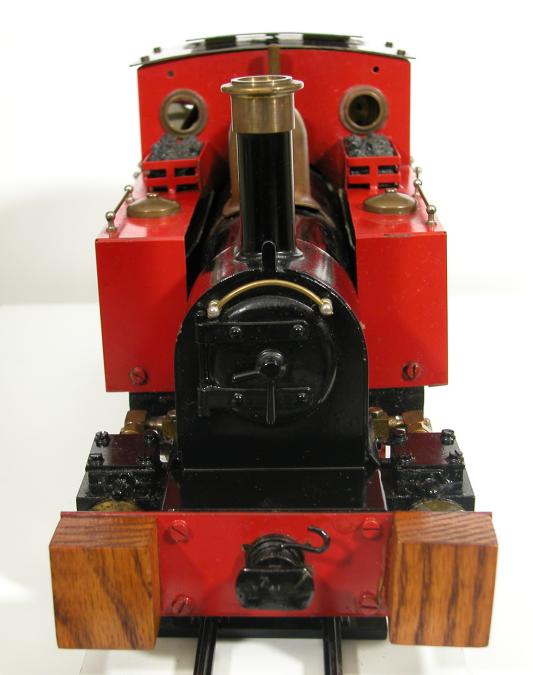 ---

Some pictures of her after the wirewool and elbow grease has done it's thing! After a partial strip down and
inspection there were a few minor adjustments to be made. The lead to the servo was slightly melted, which
was an easy fix, the regulator was seized shut but a simple strip & clean sorted that out. The pipe to the pressure
gauge was blocked, this was a bit more of a problem as i had to straighten it out before using the universal pipe
unblocker, locking wire, to clear it. Since then i have had 2 successful steam ups with her running on blocks.
Very smooth she is on the regulator and runs like clockwork.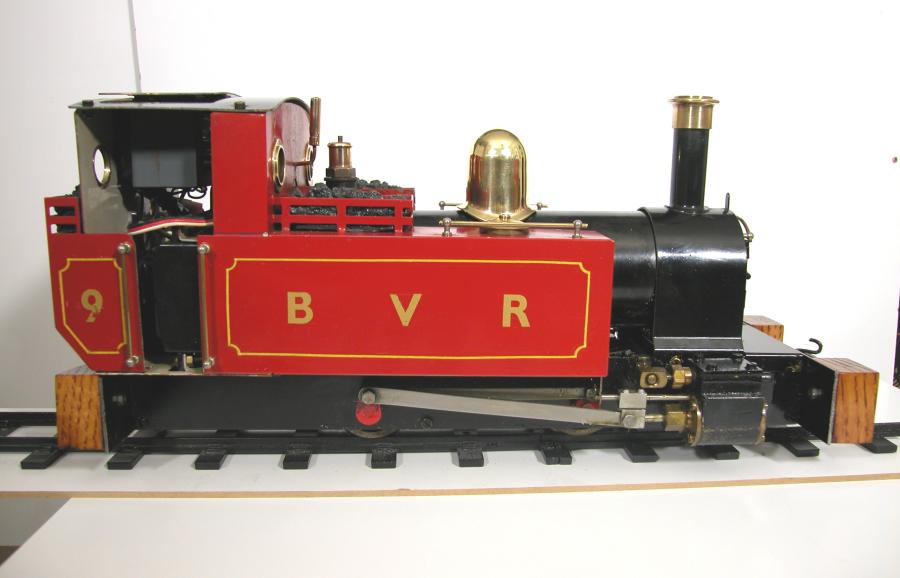 ---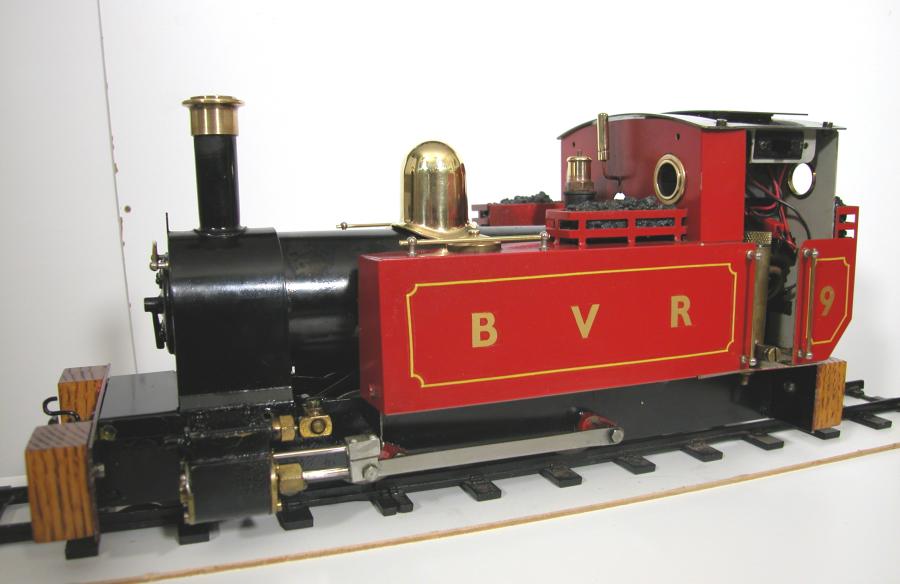 ---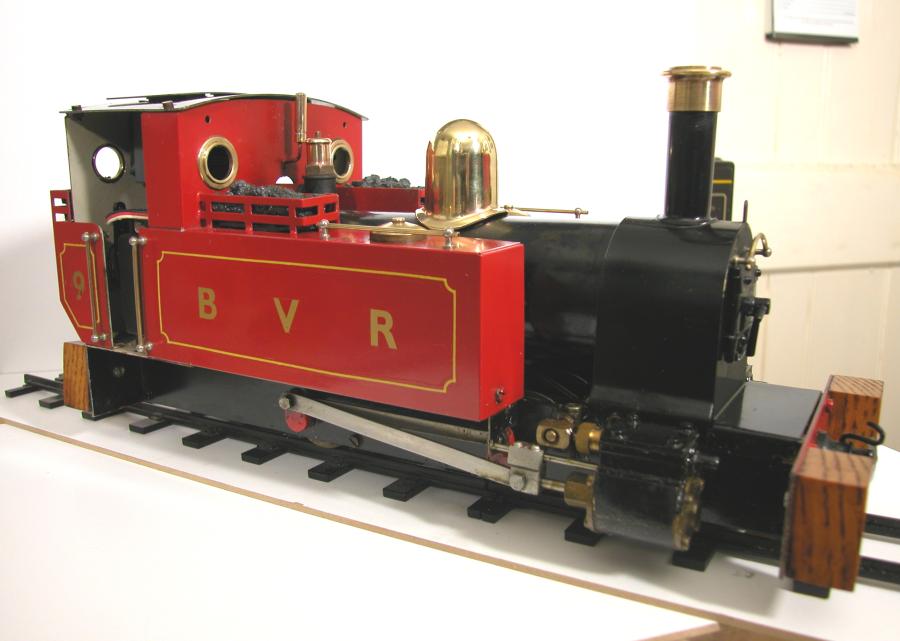 ---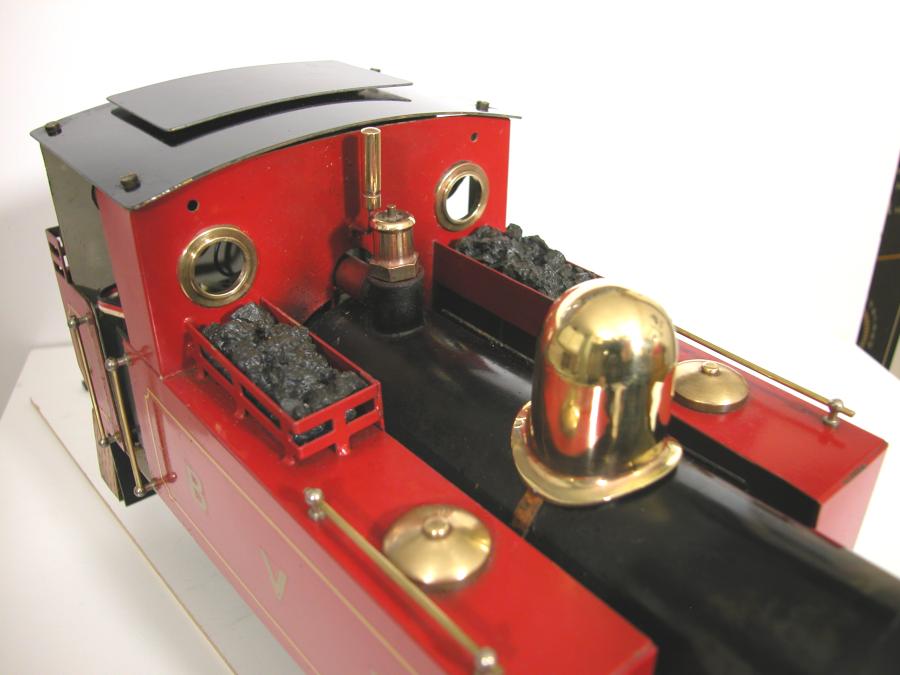 ---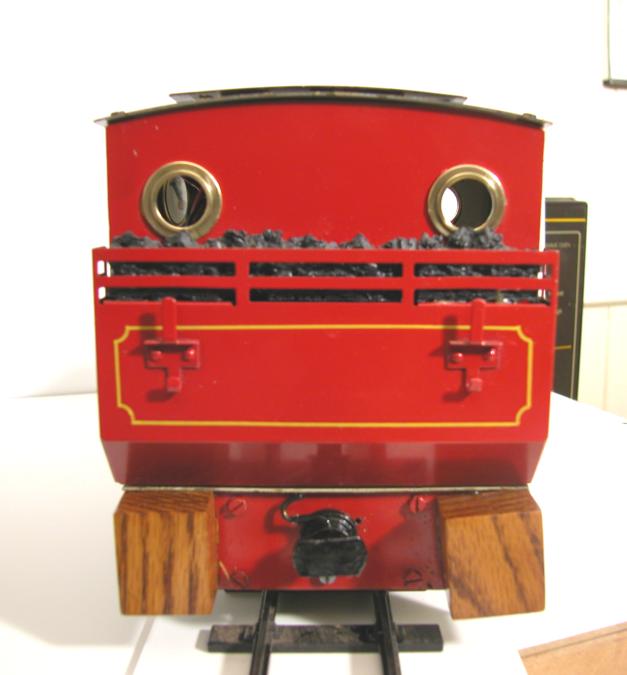 ---

Having a well deserved rest after a passenger run with the balcony coaches.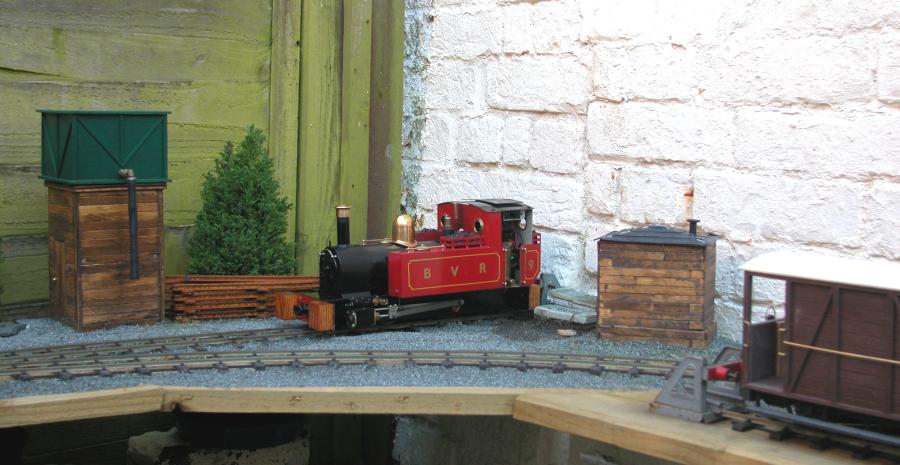 Back to Steam Locomotives
Back to TMHLR Main Page
---
---