Airosol Model 301

A purchase from ebay USA, this is a Airosol Model 301 model steam engine. Until i saw this on ebay i had
never heard of this make or even seen a picture of one of these engines. Made by AIROSOL INC of
Neodesha Kansas sometime in the 1950s. I believe that the company made aerosol cans and the boiler is
made from one. That's about all i know. It needs a good clean and the safety valve and heater cable need attention.

Video here.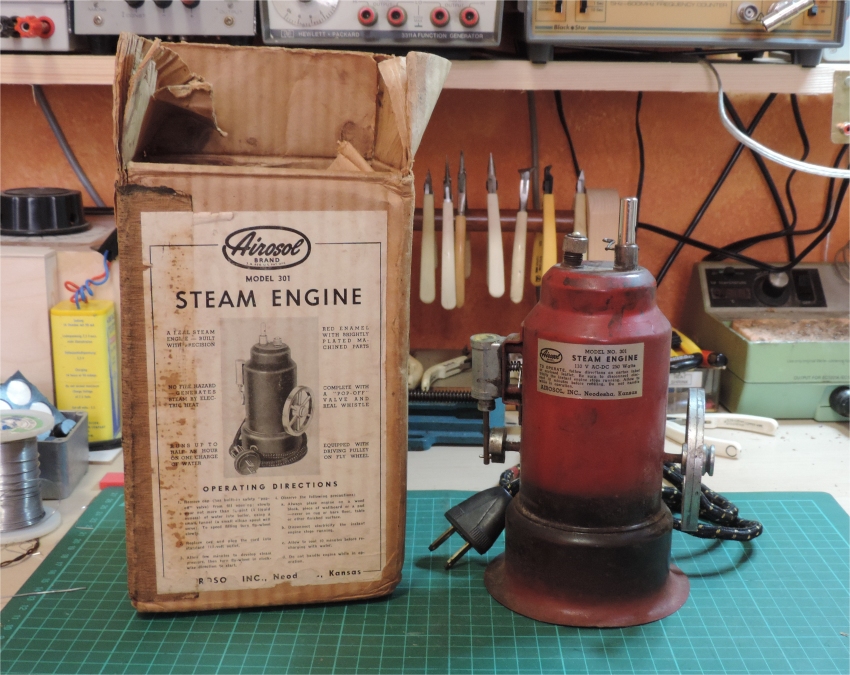 ---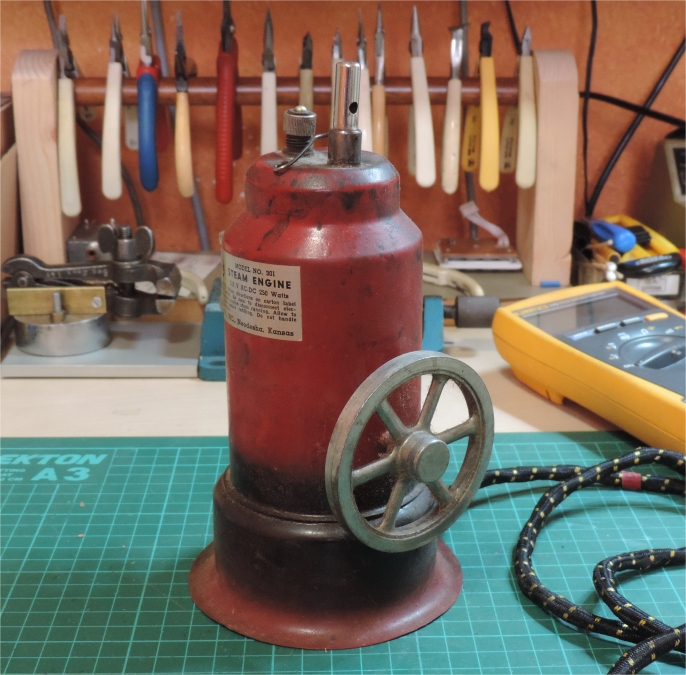 ---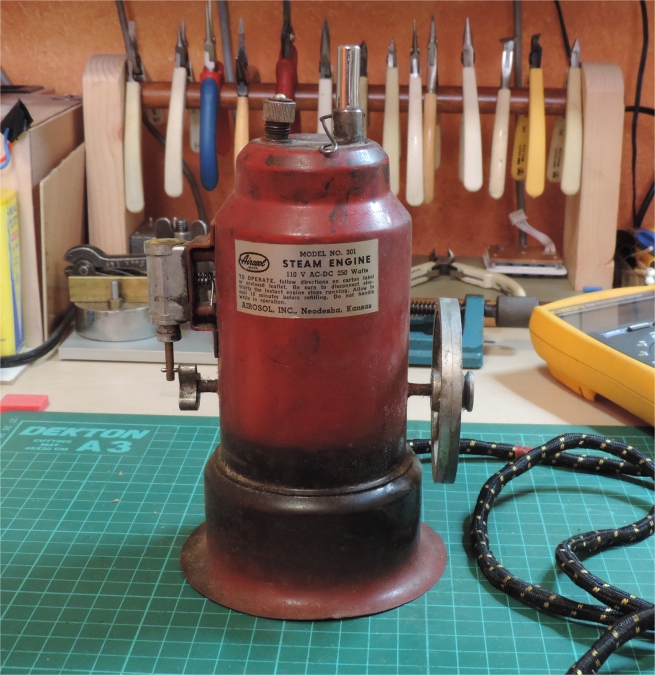 ---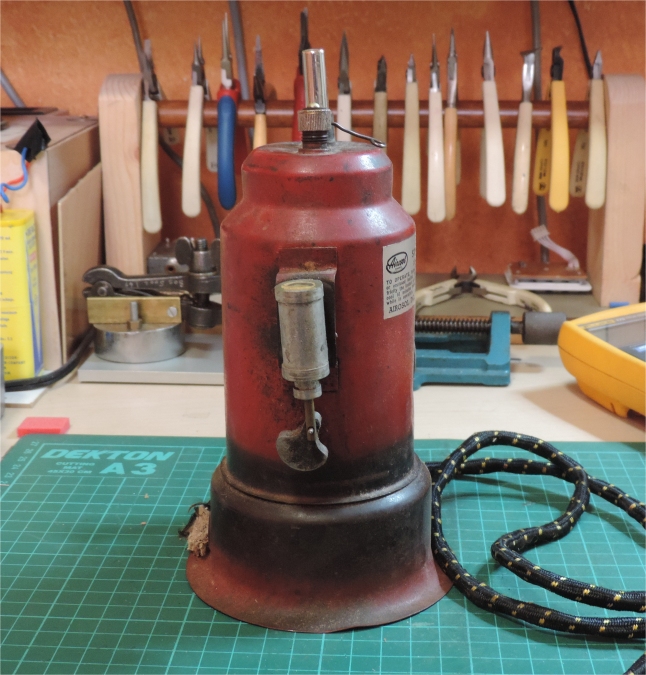 ---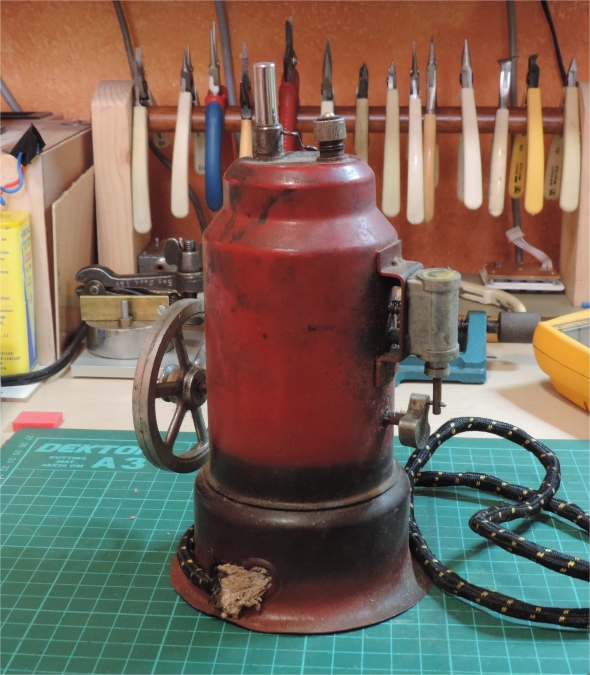 ---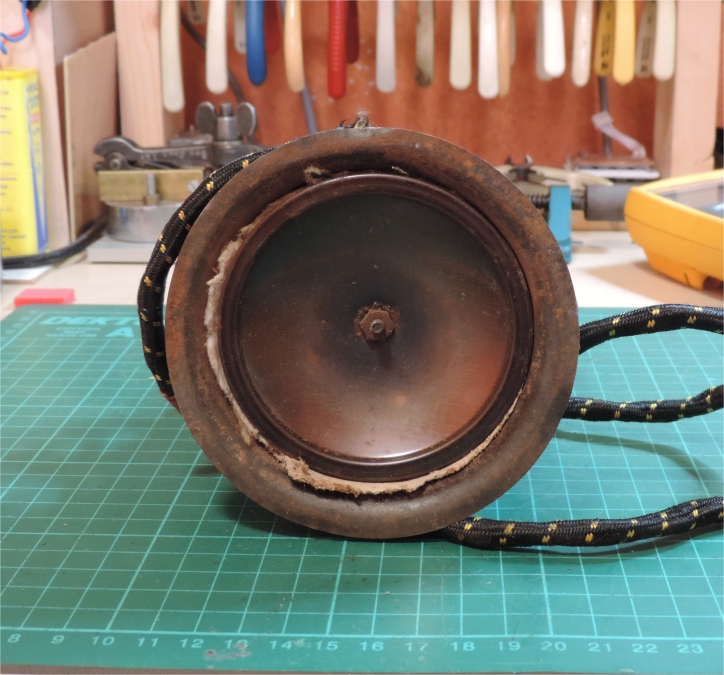 ---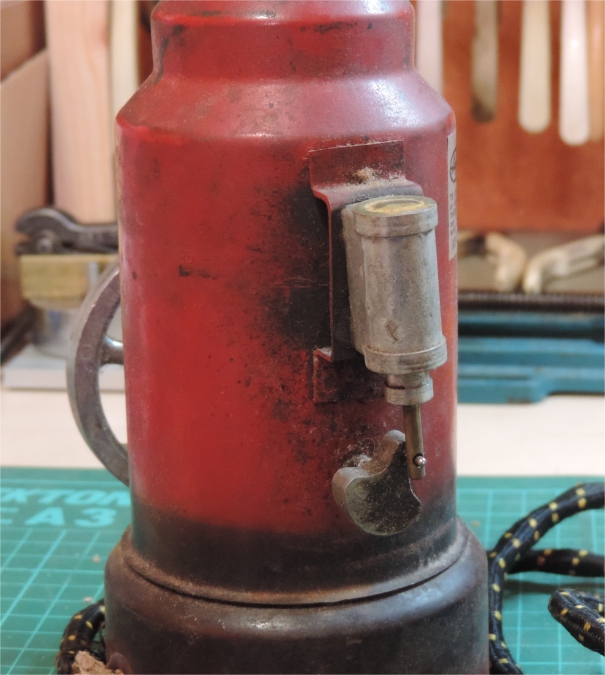 ---

Well the good news is that the heater is intact and reading the correct resistance.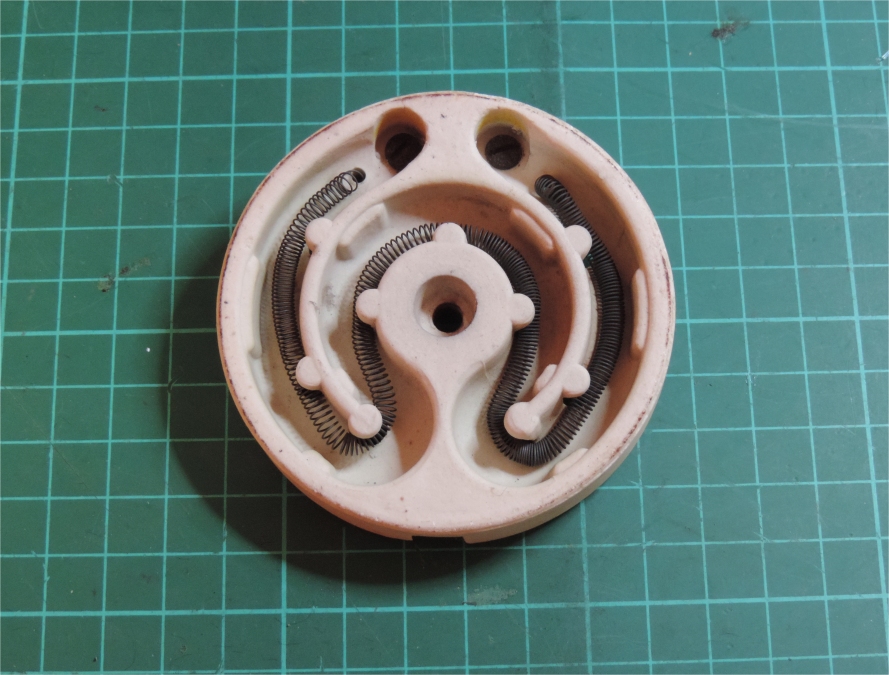 ---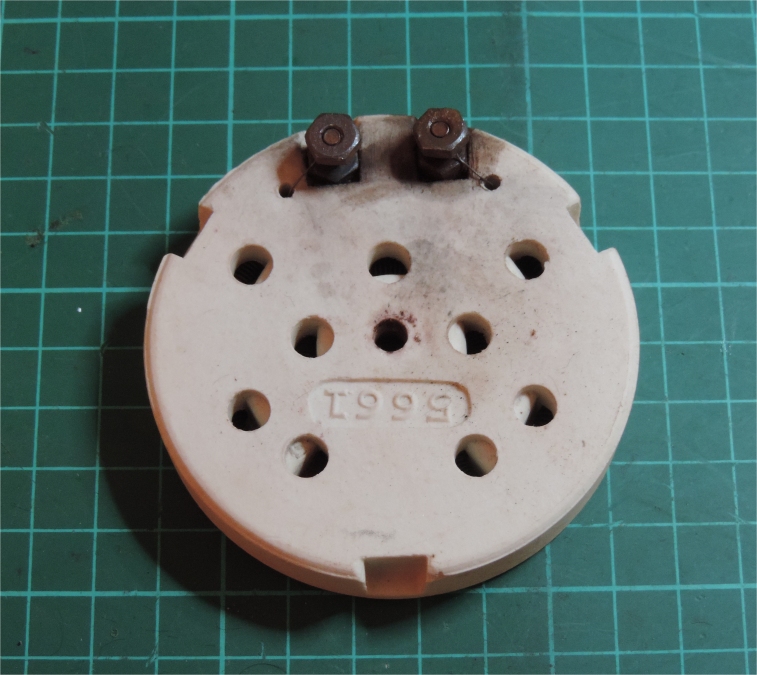 ---

The bad news is that the base of the boiler has rusted through and is leaking, so that will have to be replaced.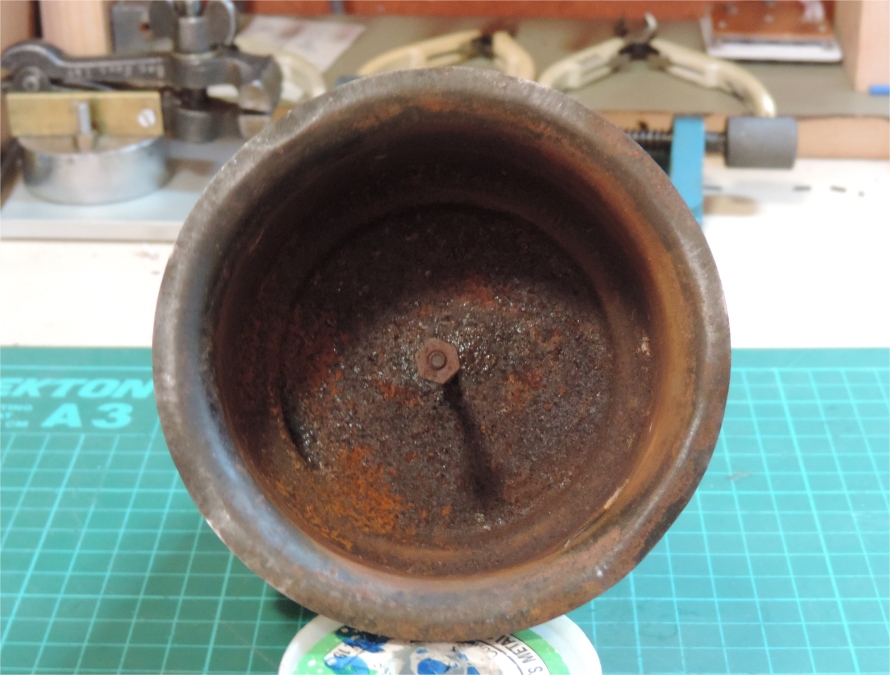 ---

Very definitely not the most elegant solder job ever! It is however functional and watertight.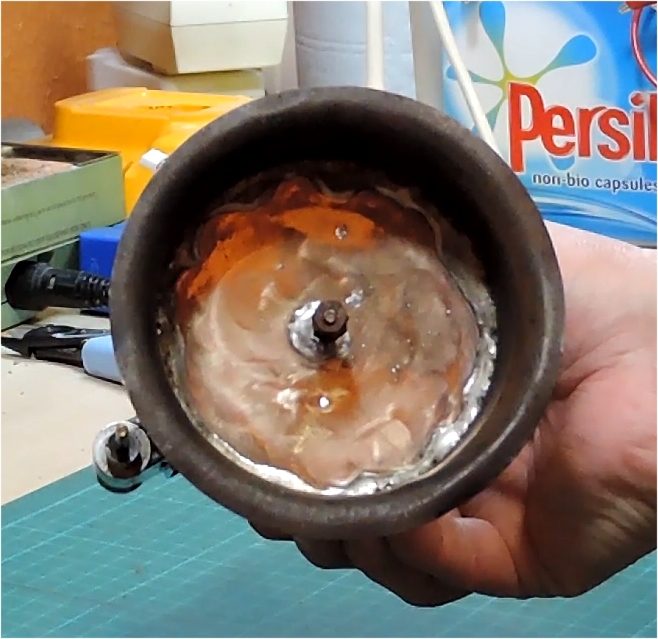 ---

I managed to clean the boiler up a little so here it is after it's first successful steam.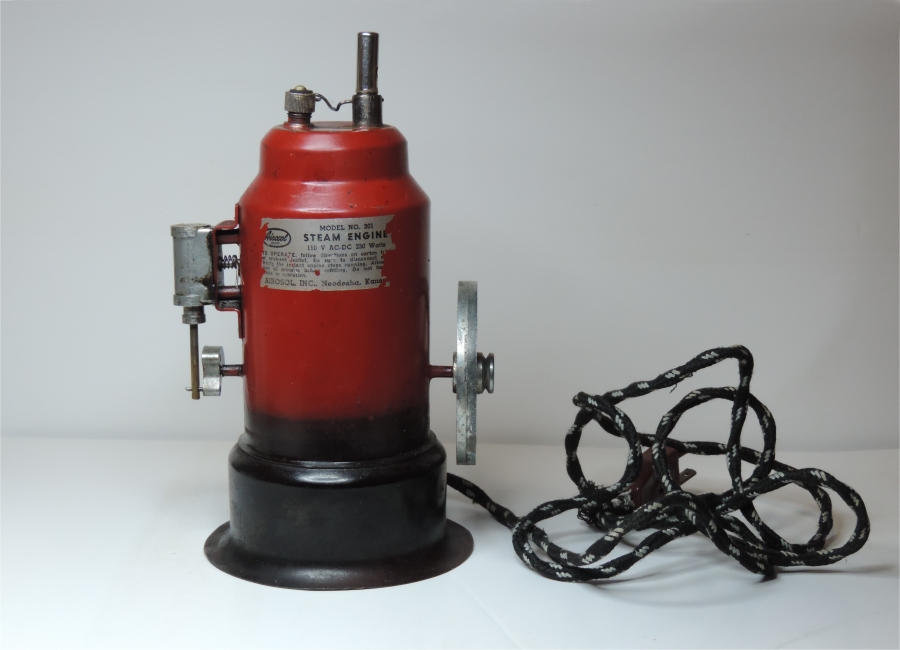 ---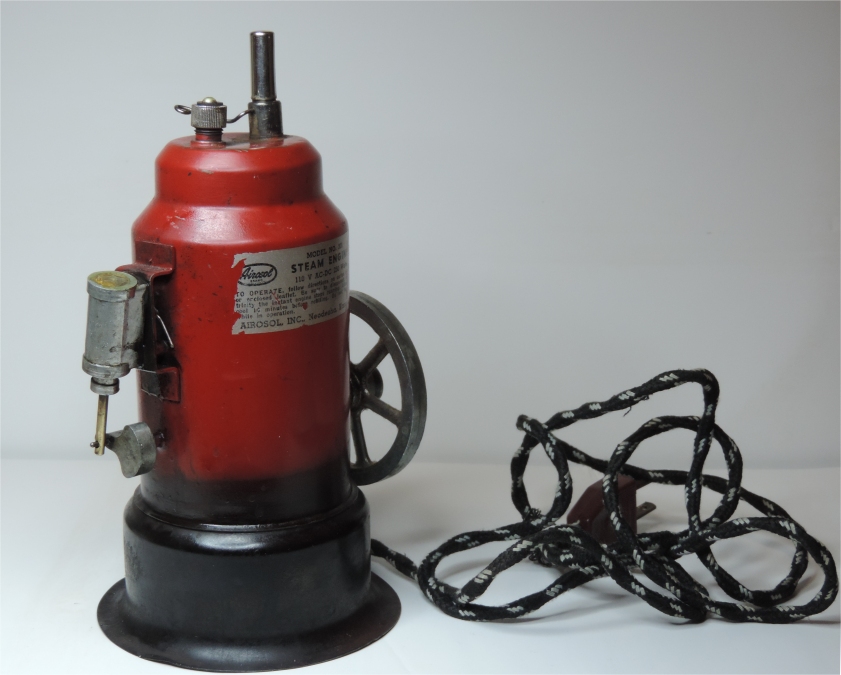 ---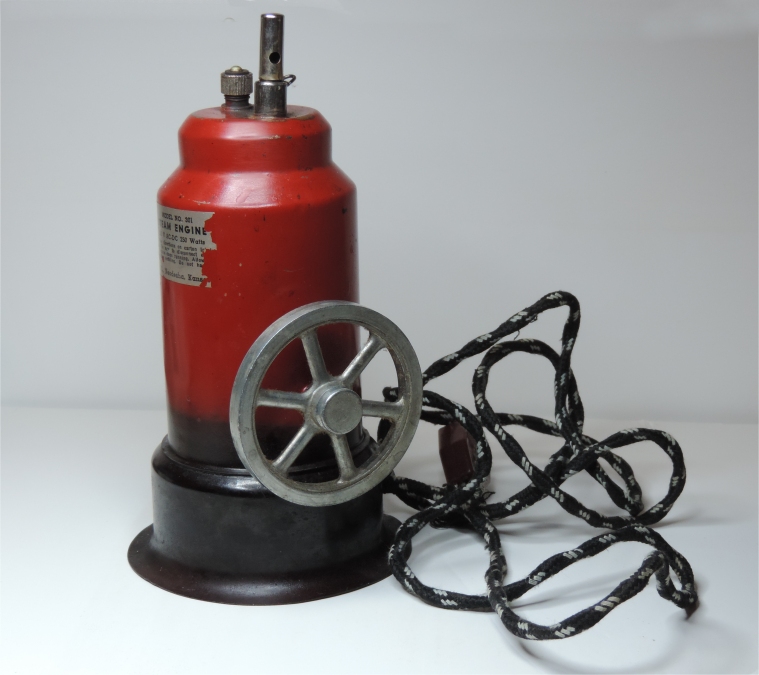 Back to American Engines Main Page
Back to Steam Main Page
---
---